NTFB is Working to Make Nutritious Food More Accessible
Many low-income families face obstacles when it comes to eating healthy foods. The North Texas Food Bank is raising awareness about those barriers on September 14, National Food is Medicine Day.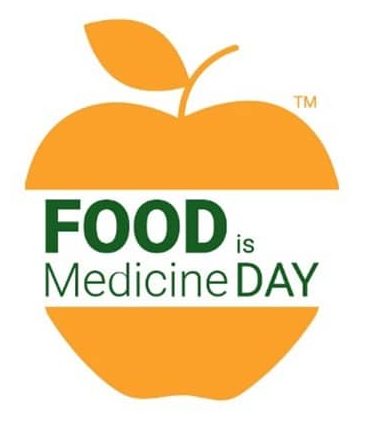 Today, National Food is Medicine Day, we take a moment to reflect on the deep connection between health and food. At the North Texas Food Bank (NTFB), we don't believe that your income or zip code should pre-determine your chance at living a robust, healthy life. Unfortunately, healthy food often comes at a premium price, especially today, and access to it is unequal. Without healthy food options and knowledge about nutrition, a person's ability to self-manage their health is drastically limited. This can exacerbate chronic illness, negatively affect the health of expecting mothers and their babies, increase mental health challenges, drive up medical costs and create other issues.
This is all too real for many of the neighbors we serve. In fact, in a recent survey of 563 people visiting partner food distributions across our service area, 46 percent reported having a family member in their household who has high blood pressure or hypertension, and 34 percent reported having a household member who is diabetic or prediabetic. In addition, 76 percent of those surveyed have had to decide between buying food and paying for medicine or medical care at least once in the last year, and 23 percent said they face these critical health-impacting decisions every single month. With the help of our partners, we hope our programs can help prevent neighbors from having to make these tough choices.
A doctor at one of our healthcare partners in Waxahachie told us about a patient whose family struggles with obesity and through an NTFB food distribution was able to get access to fresh fruits and vegetables, providing nutritious food for her family and allowing her to put the money she would have used to buy food toward purchasing school supplies for her children. The patient told the doctor, "Now I'll have enough money to buy school supplies this week 和 we will be eating the things you have been talking about."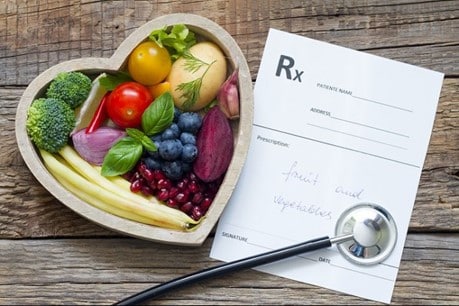 Information like this reinvigorates our efforts to bring health and food together into the same conversation and to develop an action plan. We plan to deepen and expand our efforts, but we are already doing this in several ways:
NTFB is committed to bringing healthy food to the community – We foster partnerships across our 13-county service area with food pantries, schools and other organizations to help communities serve their own neighbors, and we have a strong focus on providing access to nutritious food. Last year, we facilitated access to 97.5 million pounds of nutritious food. This means that, while we would never deny a neighbor the right to choose a sweet treat occasionally, we judge ourselves against our ability to provide healthy food items like fruits, vegetables, whole grains, low-fat dairy and lean protein. In fact, 35 percent of the food we provided last year consisted of fresh produce, which we know can be particularly difficult for our neighbors to access and afford.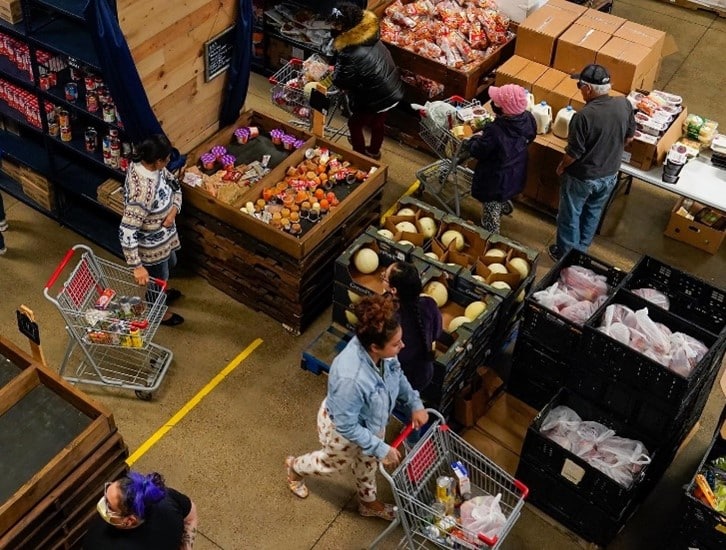 NTFB offers nutrition education – In addition to providing access to nutritious food, we provide educational services and materials to the community to encourage healthy food choices. Our Nutrition Services include in-person nutrition education workshops and cooking demonstrations as well as virtual resources like cooking videos, healthy recipes and more. In addition, our nutrition team runs a Nudge Pantry program, which equips participating partners to make subtle changes, or "nudges," within their pantry environment that help make the healthy choice the easy choice. These nudges include tweaks to how food is arranged, displayed or promoted with items like informative shelf tags, nutrition posters, handouts and recipe cards. Such nudges have increased the healthy food items selected by 56 percent on average per neighbor visit.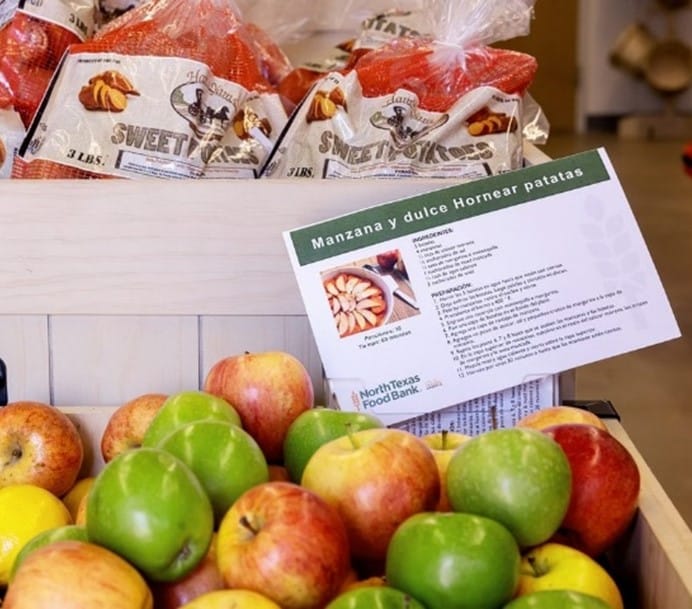 Partners are co-locating food access and healthcare – NTFB is proud that several food pantry partners within our network have taken the initiative to create a one-stop shop for neighbors needing access to both nutritious food and affordable physical or behavioral healthcare. This significantly increases convenience and the likelihood of improved health for low-income neighbors who often lack access to both. One great example is 比爾弟兄的幫助之手 in West Dallas, which serves over 300 families each year through 8,000 visits to its community clinic and its physical healthcare and counseling services. This partner has created a trusted community resource and service base for its neighbors.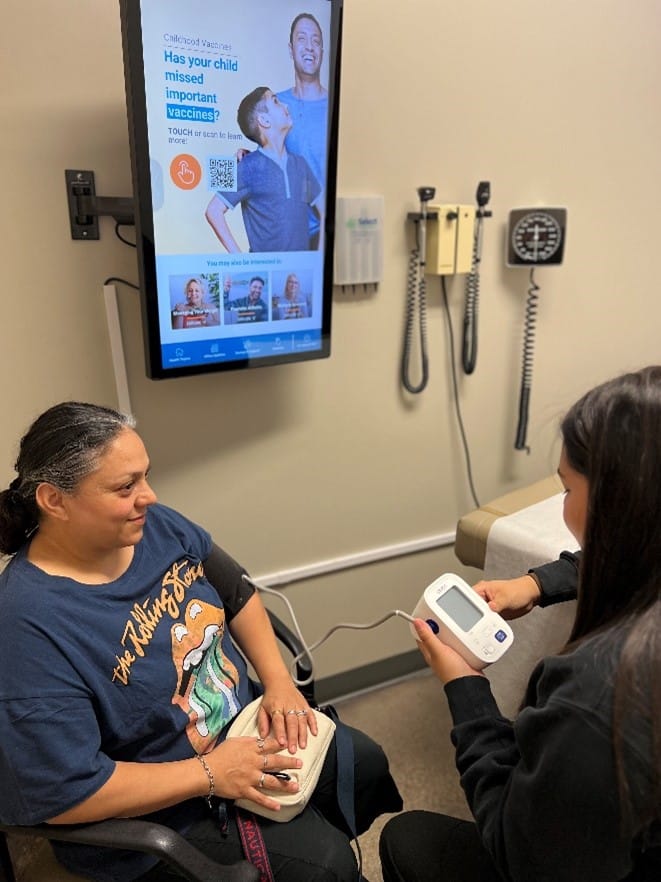 NTFB's Social Service Assistance team facilitates access to crucial federal benefits – We help with applications to SNAP, formerly known as food stamps, and state-sponsored health insurance, among other benefits. For neighbors who qualify, these benefits can provide a meaningful, longer-term way to obtain food with optimal choice and allow access to healthcare for those who might not otherwise be able to afford it.
NTFB partners with healthcare – We partner with healthcare-related organizations in many ways that help further our vision of a healthy, hunger-free North Texas. Some help fund our efforts, some distribute food to their patients and communities, some team up with us for nutrition education and still others partner with our Social Services Assistance team to help their patients apply for SNAP and other benefits.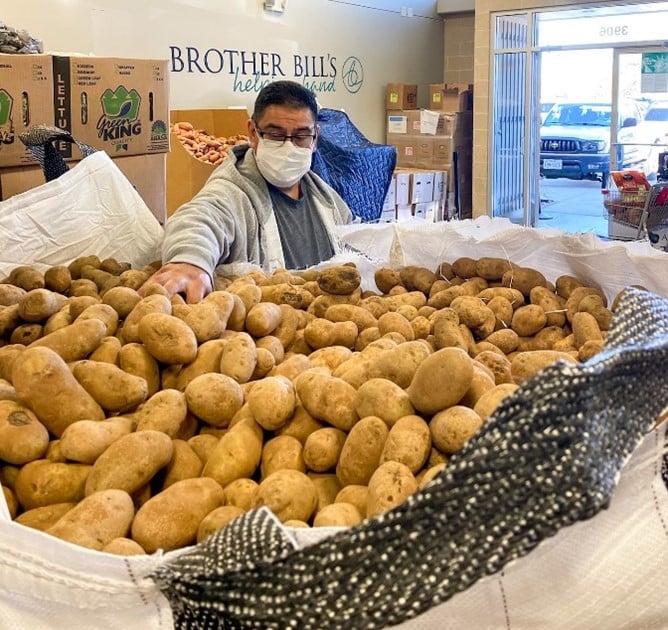 Deepening and expanding partnerships in healthcare will be a key NTFB focus in the coming years, as we work to develop sustainable ways to increase both access to care and access to healthy food across North Texas.
Food insecurity is a complex issue, but when communities come together, making sure our neighbors have access to nutritious food is not. When the government and private sector entities collaborate on developing solutions that make it simpler for more people to get healthy food, we lower the risk of food-related illnesses and make it easier for low-income families to eat healthy.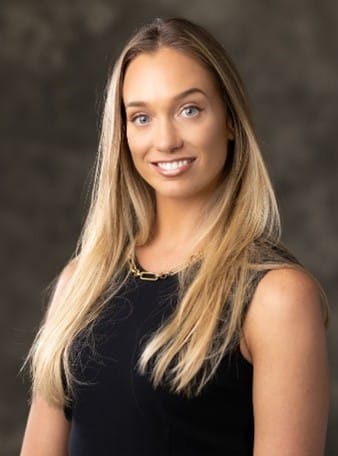 Natalie Markham is the Economic Mobility Lead for the North Texas Food Bank