Happy New Year! I hope everyone had a restful and happy holiday season with friends and loved ones.
When a new year begins, I always feel both reflective on the year that just ended and energized for the new slate of opportunities and possibilities that lie ahead. As I think about all that the Food Bank accomplished in 2022 with the support of our community and feeding network, as well as the initiatives we have planned moving forward, I am brought back to the word the Food Bank chose to guide us this current fiscal year: Unity.
As I wrote about in July, for me this means united in our shared mission, united as a community and united for all our neighbors.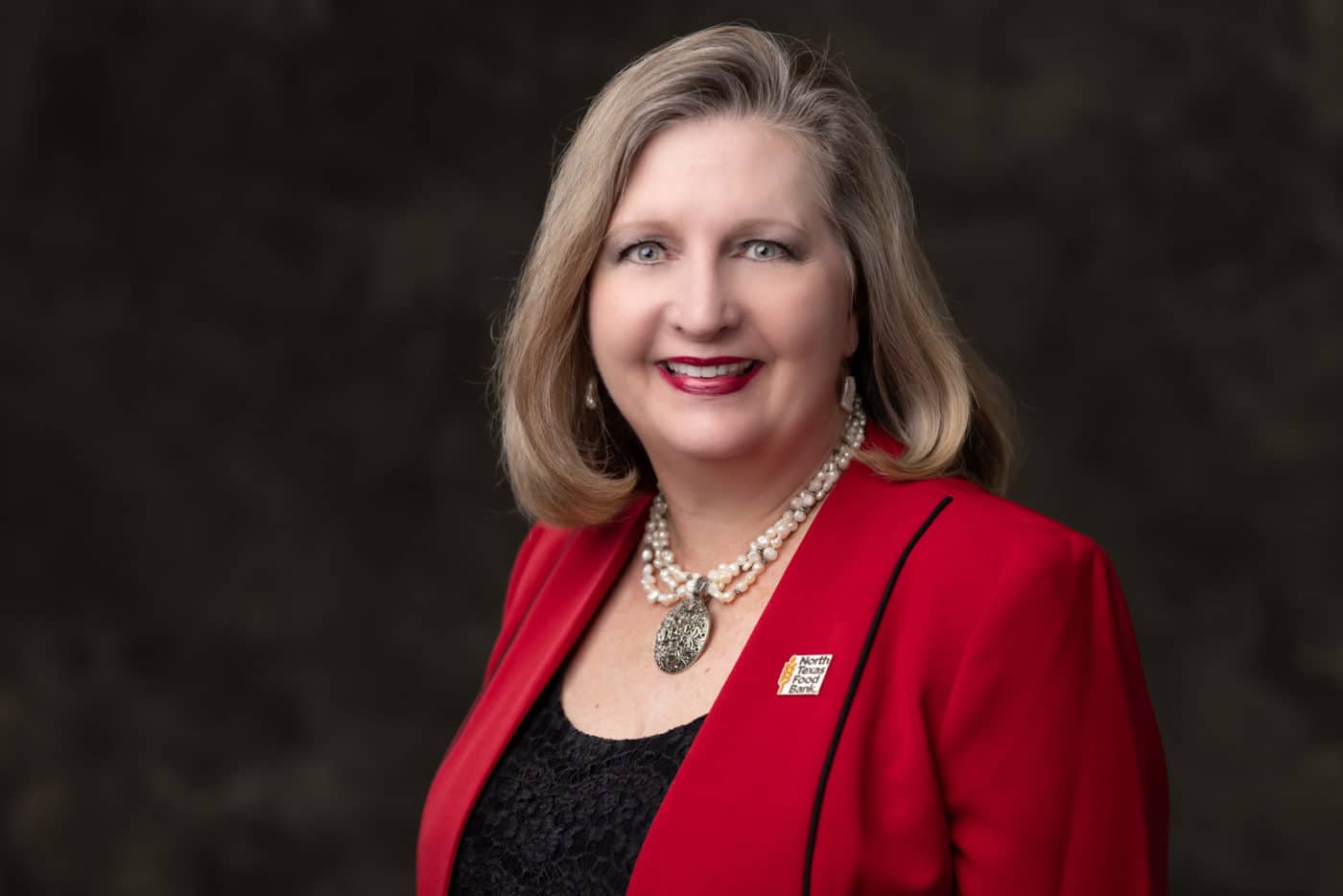 United in our Shared Mission
We marked the Food Bank's 40日 anniversary in 2022 with multiple events and commemorations. Each time we celebrated this special milestone, we recognized we could never have gotten this far without the many partners and supporters who have shared our mission of bridging the hunger gap in North Texas throughout our 40 years.
This includes the NTFB staff, volunteers, our donor community, retail partners, public officials and government support. And of course, it includes our dedicated Feeding Network of more than 400 food pantries and community organizations that ensure neighbors across our 13-county service area have food in their hands for their families.
As we look ahead to 2023, our continued commitment to our mission and to our strategic plan of providing food for today and hope for tomorrow will include expanded investment in members of our Feeding Network to increase their capacity and move to a more community-centric based model of food assistance that empowers our feeding partners – who understand the people they serve better than anyone – to reach more of their neighbors.
United as a Community
Elevated food and housing costs in North Texas continue to impact the ability of our neighbors facing hunger to access the nutritious food they need. And even more so than during the height of the pandemic, the people we serve are being forced to make difficult decisions between securing food or other necessities.
With the expiration of most of the pandemic government assistance programs combined with continued supply chain challenges, the struggle is more difficult than ever for both our neighbors and the Food Bank's operations. In fact, this is the first time in my five years as President and CEO that the Food Bank will have to utilize cash reserves to offset the elevated need and lower resources.
However, thanks to a community that stands united alongside us, we know we will be able to meet this challenge in 2023. As we enter the final months of our Nourish North Texas campaign, the importance of meeting these campaign goals for operational support and donated food, as well as the endowment to provide a permanent, sustainable source of income to supplement annual dollars raised, is more important than ever and we are so grateful for everyone's support that has allowed the Food Bank to grow and expand its impact in the last year – even making the Forbes list of America's Top 100 Charities in 2022.
We look forward to continuing to engage with our community in 2023, including the return of our signature event 空碗!
United for All our Neighbors
At the Food Bank, we learned from the pandemic and the incredible community support we received, that when we have access to the resources we need, we can provide food and keep our neighbors from going hungry. But as an organization dedicated to a hunger-free, healthy North Texas, we have a responsibility to do more than just provide nutritious food because food alone does not solve the hunger crisis. This means building partnerships and implementing programs that strive to increase neighbor access to effective services providing resources, skills and support to address the underlying barriers to food security. And it's what we mean when we say, "Hope for Tomorrow."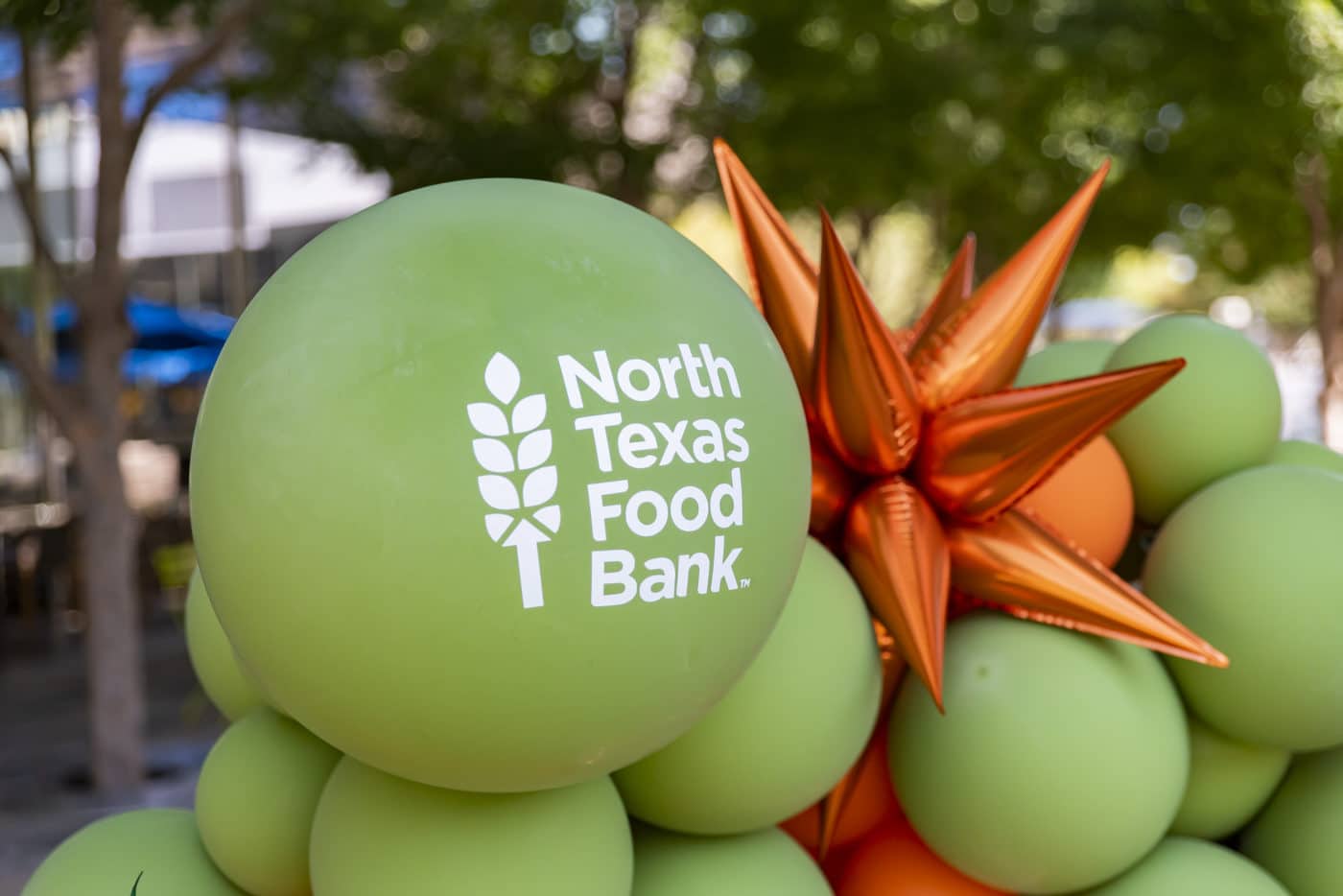 In 2022, we developed partnerships with healthcare facilities and workforce development programs to facilitate opportunities for our neighbors to achieve a brighter future. In 2023, we will be investing in our Feeding Partners to help strengthen their ability to provide access to critical wraparound services in addition to food distribution that can move their neighbors toward food security.
Alongside our feeding network and our dedicated community of supporters, we will continue our Diversity, Equity and Inclusion (DEI) work to ensure that all neighbors facing hunger have access and opportunity to get the relevant, nutritious food they need through a commitment to an inclusive, equitable and just world for all, including deepening our understanding of our communities and how to serve them through service insights and metrics.
---
While our 40日 anniversary commemoration may be over, we are grateful for and celebrate the support of our community every day. By standing united, we will head into 2023 with hope, passion and a commitment to action for a North Texas without hunger. 
We invite you to join us in our fight through donating, volunteering, and advocating. To learn how, visit www.ntfb.org/get-involved.
Trisha Cunningham 是北德克薩斯食品銀行的總裁兼首席執行官。