Donor Spotlight Q&A: HelloFresh
The North Texas Food Bank is grateful for the generous corporations, individuals and foundations who have allowed us to meet the continued elevated need of the North Texas community through their donations of funds and food.
Food purchase is the largest expense for the North Texas Food Bank, and the current inflation economic environment continues to cause challenges for both our neighbors facing hunger and the Food Bank's operations. During the height of the pandemic, NTFB had to purchase 6x the amount of food prior to the pandemic and we are currently purchasing 3x more than before the pandemic.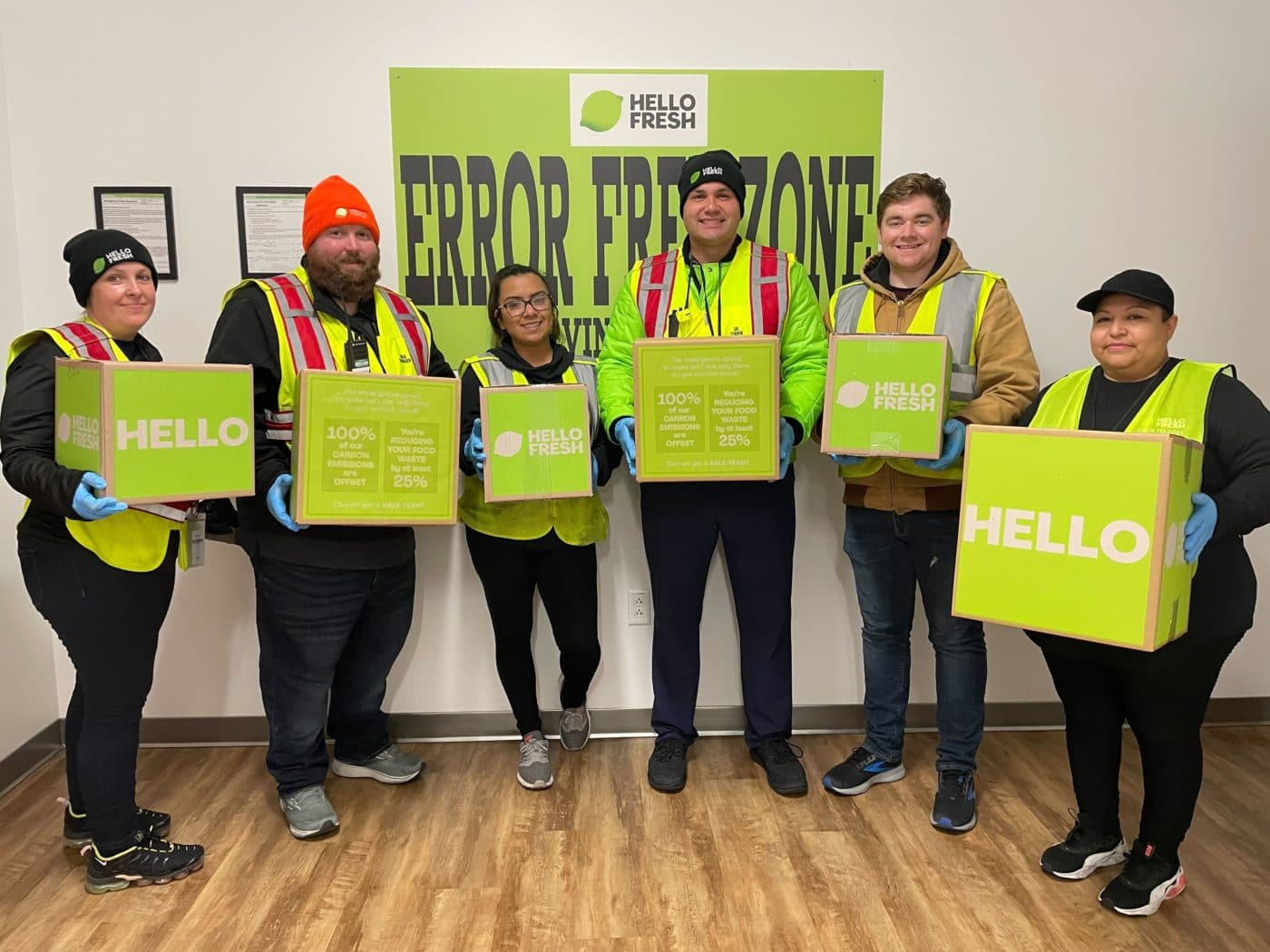 When we can receive donated food, we save costs and feed more families in need. We rely on food donations from individuals, food and grocery manufacturers, retailers, farms, food drives, government agencies, and other food industry businesses to help close the hunger gap, and we are so grateful for their support. We had a chance to visit with one of our food donors, HelloFresh, about its commitment to the community it serves and its support of hunger relief and the Food Bank during these challenging times and into the future.
---
How would you describe HelloFresh's philosophy for giving back to the community?
HelloFresh is on a mission to change the way people eat, forever, including those that may be facing food insecurity. At HelloFresh we have created a program called Beyond the Box to advance our mission of changing the way people eat, forever, by targeting a fragmented food system to ensure fresh, nutritious food is available and accessible to anyone in their time of need. This is a multifaceted social impact program that encourages in-kind and monetary donations, seasonal product drives, and employee volunteerism. We focus our efforts largely in the communities where we operate. Click 這裡 to learn more about our impact on the community.
Tell us more about your relationship with the North Texas Food Bank and your support of hunger relief.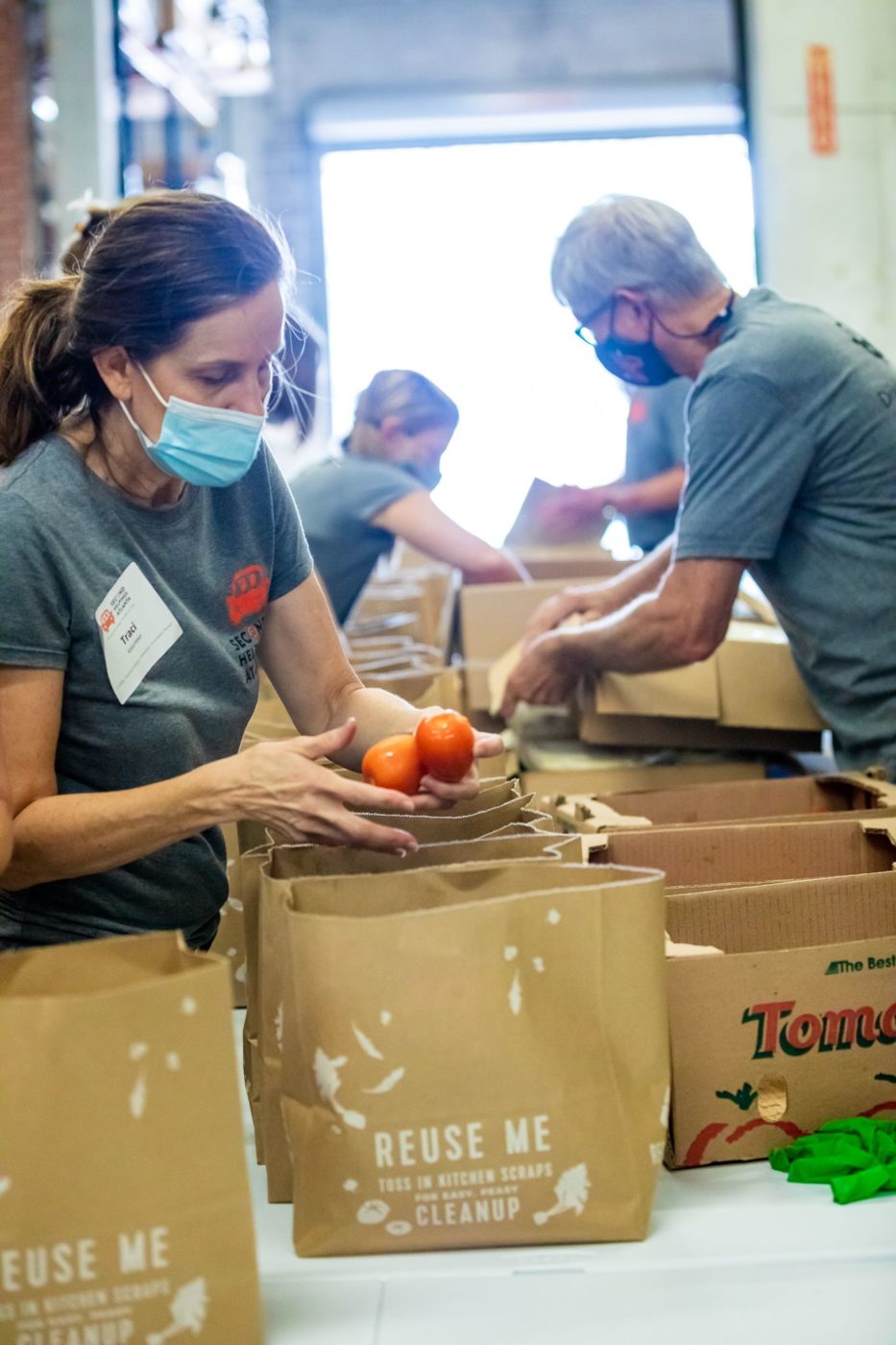 HelloFresh's Irving and Grand Prairie Distribution Centers donate our unsold inventory of fresh surplus food and ingredients to the North Texas Food Bank. We are proud that through this partnership we've been able to donate 3.2 million meals directly to feed community members with the support of the Food Bank and their volunteers. In 2021, through our Distribution Centers nationwide, HelloFresh donated over 9.5M pounds of fresh food to over 20 charity partners.
Why is supporting hunger relief important to HelloFresh?
As a food company, we have a duty to gain a better understanding of how and why food insecurity and food waste concurrently exist. Supporting hunger relief stems from our corporate DNA which includes playing a key role in helping to create a chain of positive impact. HelloFresh leverages its expertise and scale with collaborative partnerships that uplift individuals out of food insecurity through a range of initiatives. These include job placements opportunities; developing wholesome recipes and nutritional education; providing cost-saving tips through our 'neighbors in need' outreach; and making food more accessible by identifying opportunities to support home delivery to those who lack transportation.
What impact do you hope HelloFresh's support will have for North Texans facing hunger now and in the future?
With 1 in 6 North Texans experiencing food insecurity, HelloFresh hopes that through our collective efforts, we will put more wholesome, nutritious meals on the tables of those who need it the most. To assist individuals and families who are facing humanitarian crises, natural disasters, and other states of food insecurity, HelloFresh introduced the LimeAid nomination program. This program allows anyone to nominate an individual or family in need of food. Once selected, the nominee receives 12 HelloFresh boxes at no cost. Click 這裡 to learn more about the program.
---
Thank you to HelloFresh and all our supporters for your commitment to hunger relief. We are incredibly grateful as we continue our mission to bridge the hunger gap in North Texas. To learn more about food donations, visit 這裡.