Empty Bowls Signature Event Returns with Celebrity Chef Uno Immanivong
The North Texas Food Bank is excited for the return of one of our favorite events!
After an almost two-year hiatus, the North Texas Food Bank will host the 23rd Annual Empty Bowls fundraiser, presented by Kroger, on Thursday, February 23, 2023, from 6 – 9 p.m. at its Perot Family Campus in Plano.

The event features delicious, bowl-friendly fare prepared by talented chefs and restaurants from across North Texas, while providing critical funds that support the North Texas Food Bank's mission to close the hunger gap. The event will also feature live entertainment, as well as an interactive shopping experience and silent auction.
Each guest will be able to select a handcrafted bowl made by a local artisan to take home that serves as a reminder that not everyone has access to a full bowl.
As we welcome this event back, we are honored to announce that the Empty Bowls 2023 Chef Chair will be Uno Immanivong from Red Stix Asian Street Food! Chef Uno is helping us welcome new chefs and food stations as well as longtime Empty Bowls favorites. Guests will also learn how to make Chef Uno's delicious Thom Kai Coconut Curry Soup, a soup she grew up eating, via a chef demonstration video (see below!) at the event!
Meet Chef Uno
A first-generation Asian American, Uno Immanivong was born in a refugee camp in Nong Khai, Thailand, run by the United Nations Organization (UNO), for which she was named. Her parents, having fled their native Laos, dreamed of giving her a better life. Their determination led them to America, where they settled in Houston and later moved to Keller, Texas. Working two and three jobs, they encouraged Uno to get an education and a profession. As a result, she flourished in a 16-year banking career. Yet her own dream — of nourishing people with food — always lingered.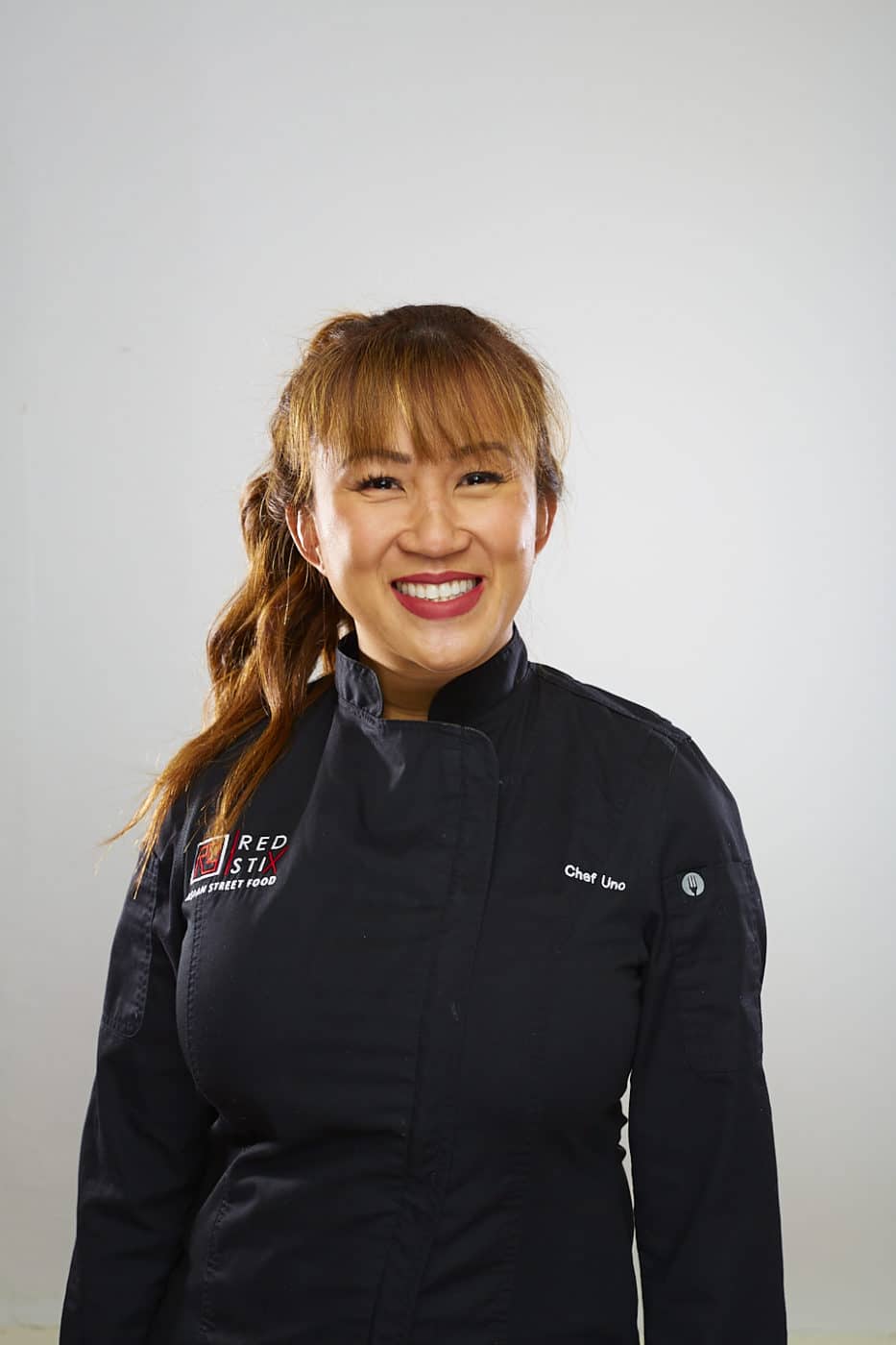 ​Uno had learned to cook mostly from her mom, who kept an overgrown garden that provided plenty of vegetables for the family table, and who catered Thai and Lao weddings to make ends meet. In 2012, Uno auditioned for The Taste, a reality cooking show with Anthony Bourdain where he chose Uno to mentor on his team. This life-changing experience empowered her to follow her heart and pursue her passion. That year she left banking and opened her first restaurant, Chino Chinatown in Trinity Groves.
Hugely popular, Chino Chinatown quickly became known for its duck fat fried rice, which the Dallas Morning News raved about in a review, and which was celebrated in Southwest: The Magazine. Chino was nominated for Best New Restaurant in 2014 by CultureMap Dallas, and its ramen was named best in the city by the Dallas Observer.
​In 2017, Uno debuted Red Stix Asian Street Food in Legacy Hall food hall in Plano. In 2019, she opened the first permanent location, near Southern Methodist University. CultureMap nominated Red Stix for Best New Restaurant in 2020 and Best Chef in 2021. In 2021, Thrillist called out Red Stix's Damn Damn Noods as one of the 28 Most Essential Food Experiences in Dallas and named the restaurant one of the Most Essential Food Experiences in Dallas in 2022 as well. A second Red Stix location opened in Farmers Branch in March 2022.
​In addition to her appearances on The Taste, Uno has appeared in cooking segments on Fox 4 KDFW's Good Day, Eye Opener TV, and the Cooking Channel.
​Uno currently holds a board position with Ashford Inc. (NYSE: AINC) and her portfolio also includes Chef Uno Catering & Events 和 Chef Uno Brands, a hospitality consulting firm.
"Being born in a refugee camp, I know what it's like to be hungry. And one the many reasons I got in the hospitality business is to nourish one another," Chef Uno said. "Being a part of Empty Bowls is one way to pay it forward and help our North Texas neighbors who are experiencing hunger during these challenging economic times. I'm so excited to share my passion for food and cooking with this dedicated community of hunger fighters."
Empty Bowls Event Details
日期: Thursday, Feb. 23, 2023
Location: North Texas Food Bank Perot Family Campus in Plano
时间: 6 p.m. – 9 p.m.
Tickets: ntfb.org/event/23rd-annual-empty-bowls
$60 per ticket = 180 meals for neighbors facing hunger!
---
Thank you to the talented chefs and restaurants who will be preparing food at the event and the local artisans who are donating the handcrafted bowls.