AAPI Heritage Month: Checking in with HungerMitao and NiHao: Food Bank Initiative
Happy Asian American and Pacific Islander (AAPI) Heritage Month! During the month of May, we celebrate all the ways Asians and Pacific Islanders contribute to our communities. The AAPI community is made up of families with roots in China, Korea, Japan, India, Pakistan, Thailand, Vietnam, the Philippines and more.
The North Texas Food Bank joins in this celebration, and we are grateful for the diversity of support we receive from the North Texas community, including through two volunteer-driven Affinity Groups, 饥饿米桃 和 NiHao: Food Bank Initiative, that exemplify the philosophy of "give where you live."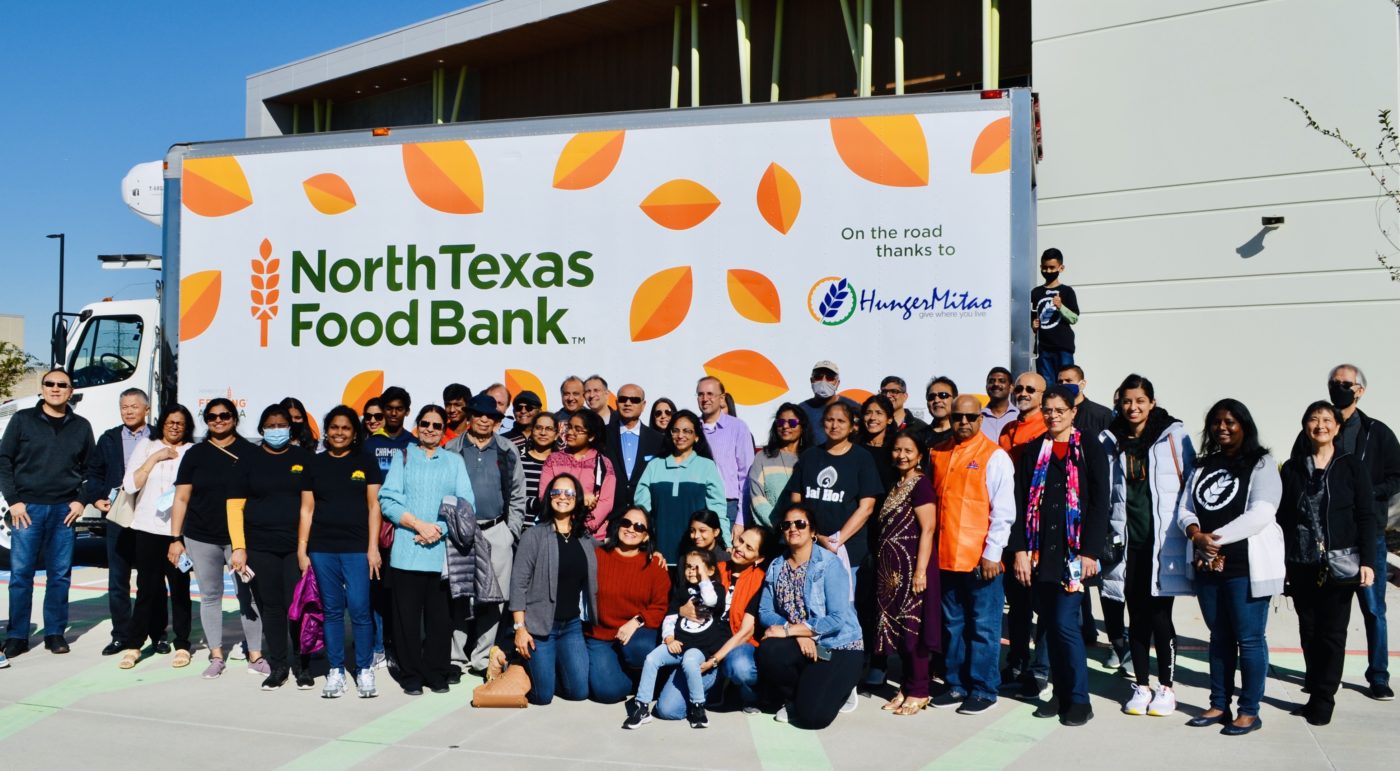 Launched at NTFB in 2017 by Plano-based philanthropists Raj and Aradhana "Anna" Asava, HungerMitao, which translates to "wipe out hunger," aims to raise awareness about hunger in the United States, improve community engagement, and channels resources and contributions of the Indian American community to fight hunger through the Feeding America network of food banks.
Since its inception, HungerMitao has enabled a total of more than 12 million meals for North Texas through its various initiatives and financial support of NTFB. In Fall 2021, HungerMitao made a commitment of $150,000 over two years through sponsorship of a food distribution truck. Its recently wrapped Spring Food Drive yielded close to half-a-million nutritious meals across the country and 250,000 meals for North Texans facing hunger through volunteer events, food drives and fundraising.
As the impact of HungerMitao has grown, so too, has its reach. Anna and Raj have expanded the movement's presence to food banks in Houston, New York City, Atlanta, Seattle, Detroit, New Jersey, and Tarrant County area. The response from the Indian community has been tremendous and plans for additional chapters are underway, along with the Asava's continuing support of the national Feeding America organization, where the Asavas have personally pledged over $1 million and enabled more than 40 million meals through its fundraising efforts over the last four years.
"Through HungerMitao, the Indian American diaspora is helping to bridge the hunger gap in Texas and across the country," said Anna and Raj. "For the 1 in 5 North Texans experiencing hunger, it is critical that we continue our work to provide children, adults and seniors with a hunger-free future."
Anna and Raj's achievements in galvanizing the Indian American community have influenced other inclusive giving efforts directed toward the NTFB. In July 2021, the Chinese American community collaborated with HungerMitao to launch its own movement in North Texas called NiHao: Food Bank Initiative.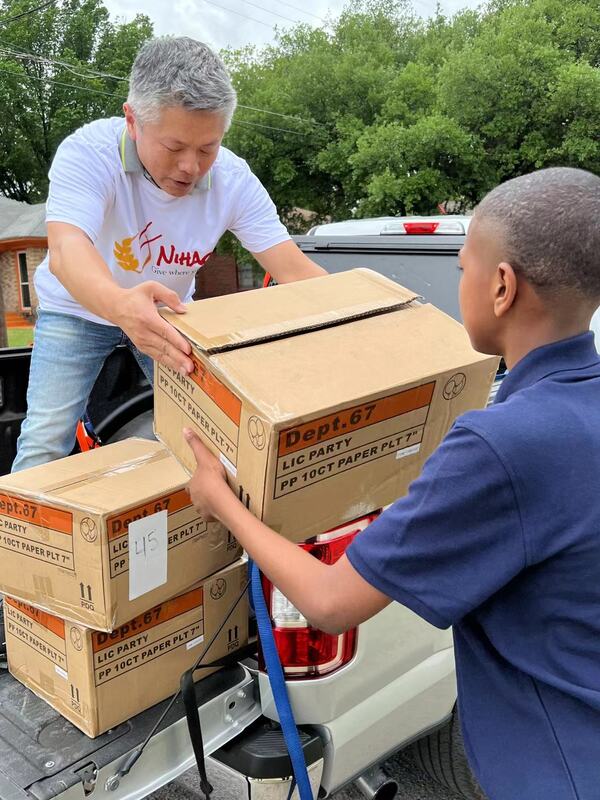 NiHao: Food Bank Initiative is a Chinese American, volunteer-driven grassroots movement. Like HungerMitao, its goal is to raise awareness about hunger in North Texas, improve community engagement among the Chinese American diaspora and direct resources toward NTFB to fight hunger. With the support of the US-China Chamber of Commerce (USCCC) in Dallas, James Huang, Jane Li and Bing Xie founded the initiative.
As it celebrates its first year, NiHao and the Chinese American's contributions to fighting hunger here in North Texas has made an incredible impact. Together, they have raised nearly $130,000 this fiscal year. The group and its supporters have also logged more than 900 volunteer hours and hosted several events to raise awareness of hunger.
In its brief existence, the group is already being recognized for its impact. NiHao was recently honored at the USCCC annual banquet with the Outstanding Community Service Award.
It is also important to NiHao to focus on preparing the next generation of hunger fighters. The initiative currently has 60 youth ambassadors that volunteer and promote hunger awareness and education in the community.
"NiHao is committed to inspiring Chinese Americans to give back and strengthen our communities now and for generations to come," said co-founder Bing Xie. "We are proud of what we have accomplished in our first year, and we look forward to growing our engagement with the North Texas Food Bank and our response to the hunger crisis in North Texas."
---
The North Texas Food Bank is appreciative and grateful for the contributions of HungerMitao and NiHao and all the AAPI community who are dedicated to nourishing and empowering our neighbors facing hunger. Thank you for all you do to support our mission and strengthen North Texas! We celebrate you this month – and always.
Caryn Berardi 是北德克萨斯食品银行的通讯专家。