Volunteers Work Around the Clock for North Texas Giving Day
The North Texas Food Bank celebrated the annual fundraiser with its first-ever 24-hour Volunteerathon.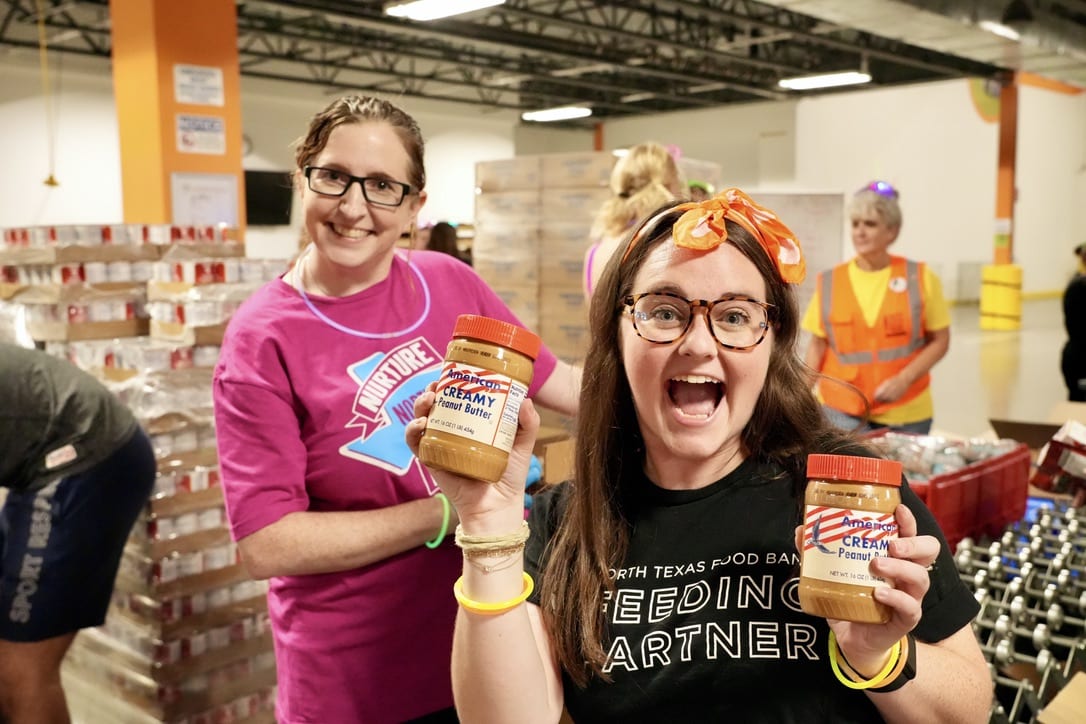 Volunteers at the North Texas Food Bank packed boxes for neighbors facing hunger for a full 24 hours in celebration of North Texas Giving Day.
Hosted from midnight on Thursday, Sept. 21, through midnight on Friday, Sept. 22, the NTFB's first-ever Volunteerathon saw around 220 locals giving back to their community during themed shifts that included breaks for line dancing lessons, donuts, comedy performances and more. In tandem with the volunteer efforts, the NTFB raised more than $1.4 million from 3,917 donors during North Texas Giving Day—the most of any participating nonprofit.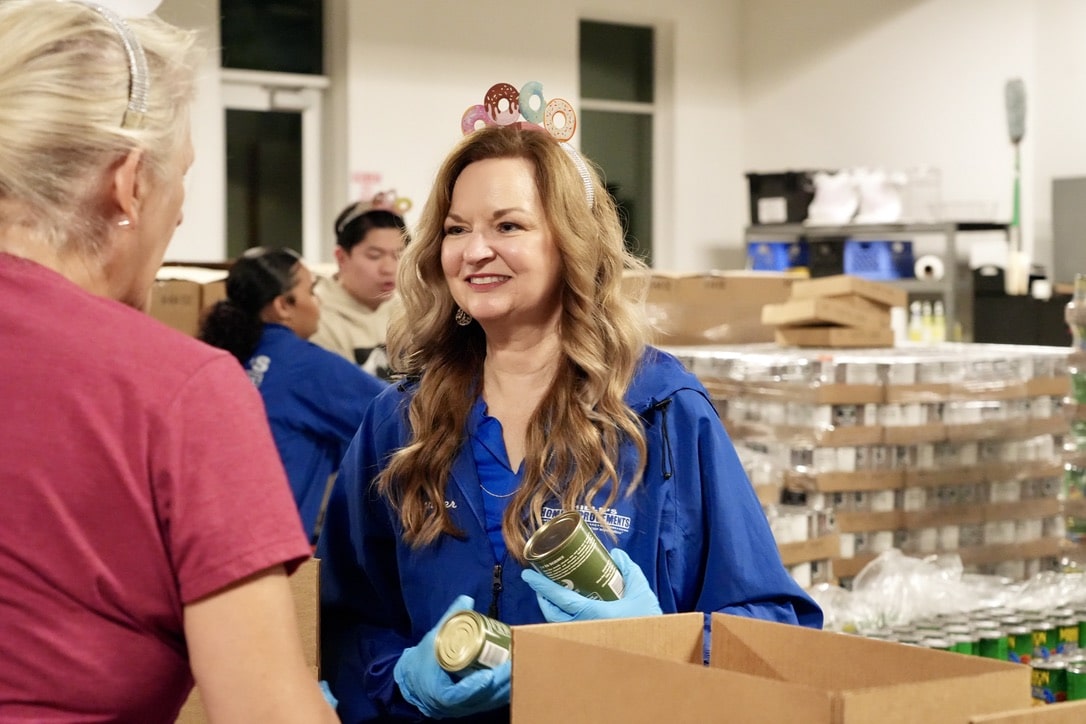 "It was something we could do to support North Texas Giving Day and really demonstrate that giving can go beyond your financial resources," said Cassie Collins, director of Community Engagement. "It's also about giving your time, giving your talent and giving your voice, and that can be done all year long — it doesn't have to be done just on North Texas Giving Day."
Volunteer Specialist Elizabeth Campo kicked off the Volunteerathon with enthusiasm, dancing into the warehouse at midnight while volunteers decked out in glow sticks packed boxes for the Commodities Supplemental Food Program (CSFP) that serves seniors facing hunger in North Texas.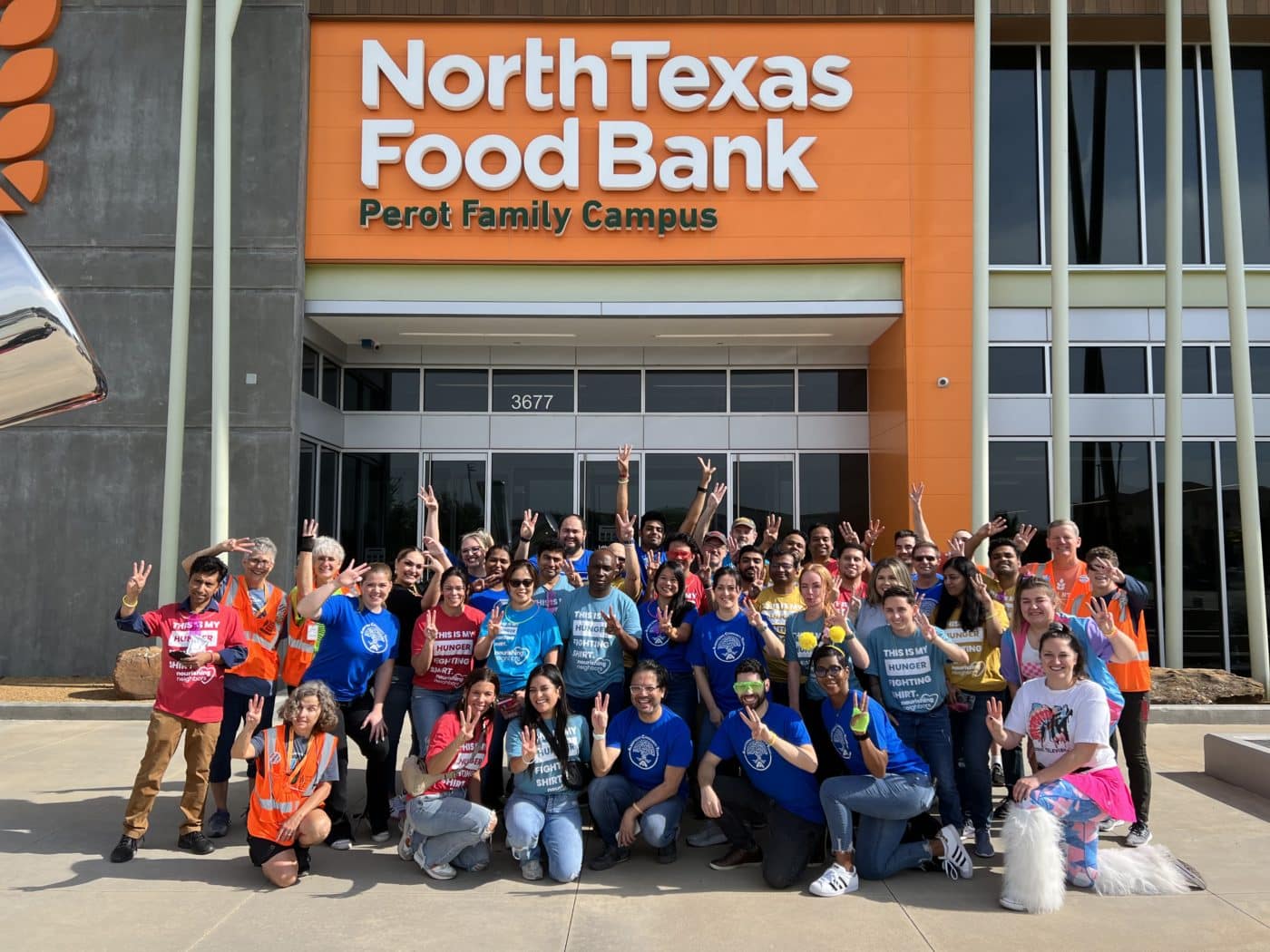 Donuts welcomed the next group of volunteers at 4 a.m. while the 8 a.m. shift brought totally tubular, 80s-themed fun. A comedian kept the atmosphere light during the early afternoon shift and families filled the warehouse while decked out in their best superhero gear during the early evening.
NTFB President and CEO Trisha Cunningham returned to the Perot Family Campus to close out the event by joining volunteers in a line dancing lesson taught by Digital Communications Specialist Sergio Morales.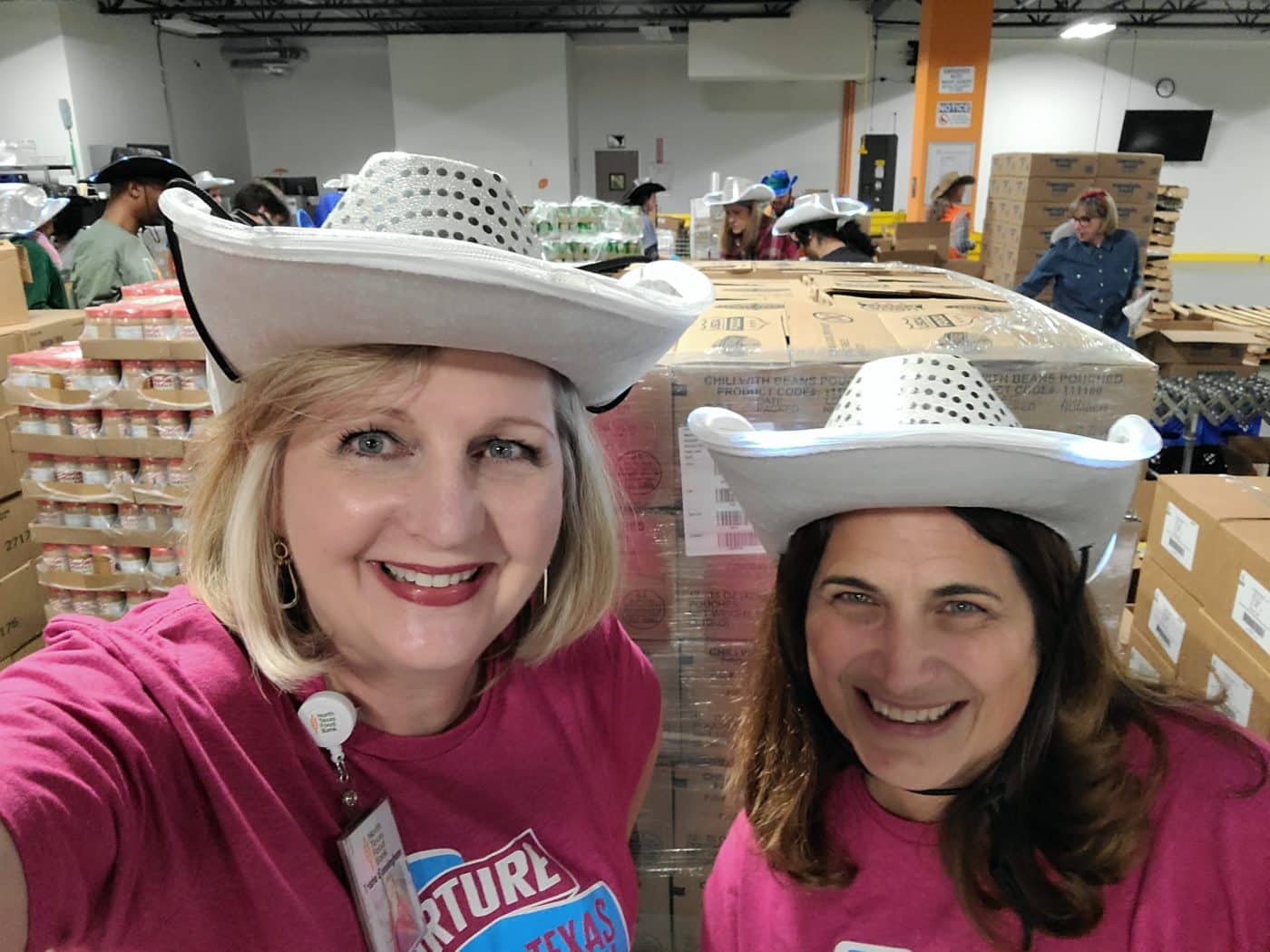 Community members, NTFB staff and employees with several area companies, including Samsung, Bank of America, Phillips Home Improvements, Albertsons, Tom Thumb, NTT Data and Edward Jones, gave time during the event.
Several NTFB Kernels, which are volunteer leaders who commit to serving each month, also participated, including one who worked five of the six Volunteerathon shifts.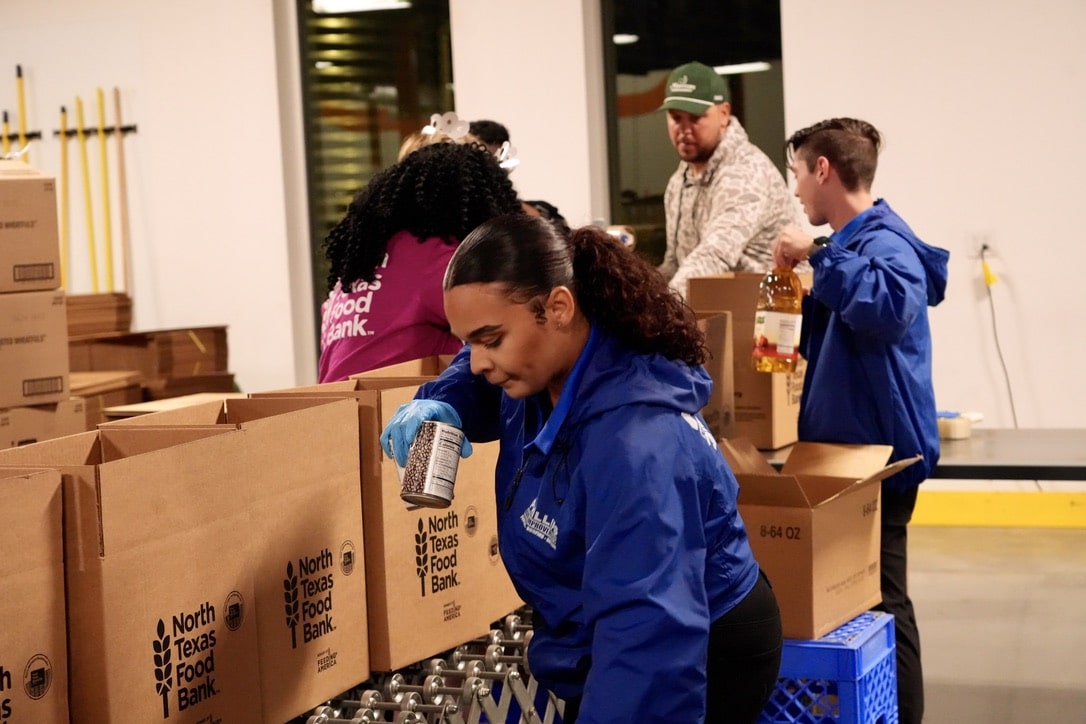 "Everyone had such a good time and there was such a good vibe," Collins said. "I think it will definitely be something we do again next year."
At the end of the 24 hours, 5,126 boxes, or more than 155,000 pounds of food, had been prepared for some of the more than 640,000 North Texans who are unsure of where their next meal will come from.  This includes one in six children — the fourth highest rate of food insecure children in the nation.