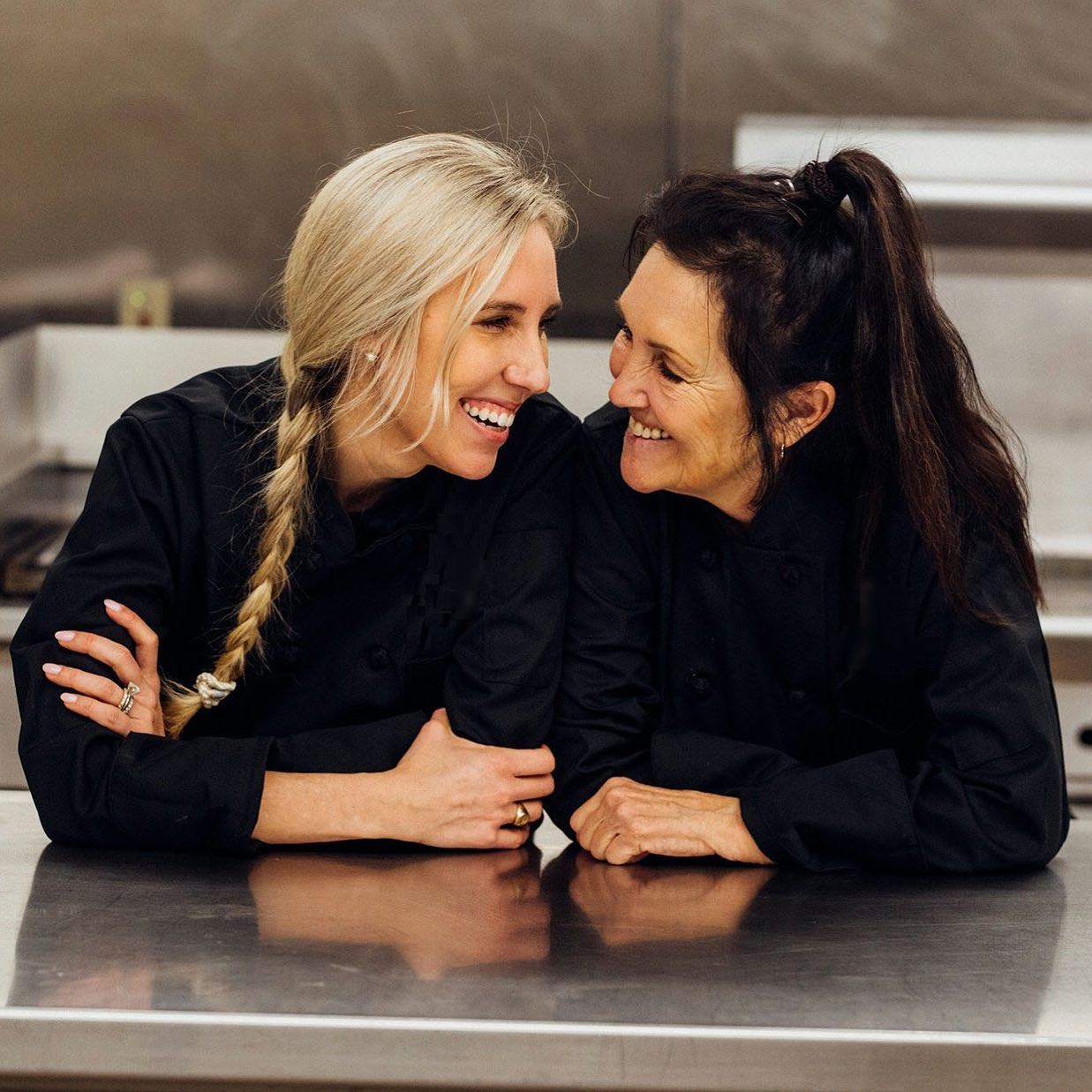 Chefs Vic & Jace Fletcher
The Classic Corn d'oeuvre - traditional beef frank. 
Station 1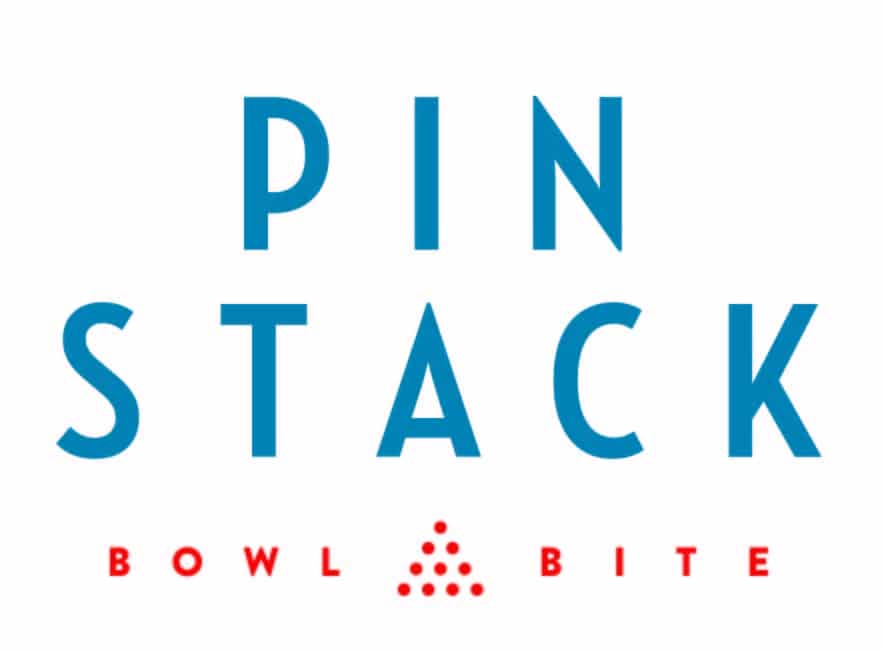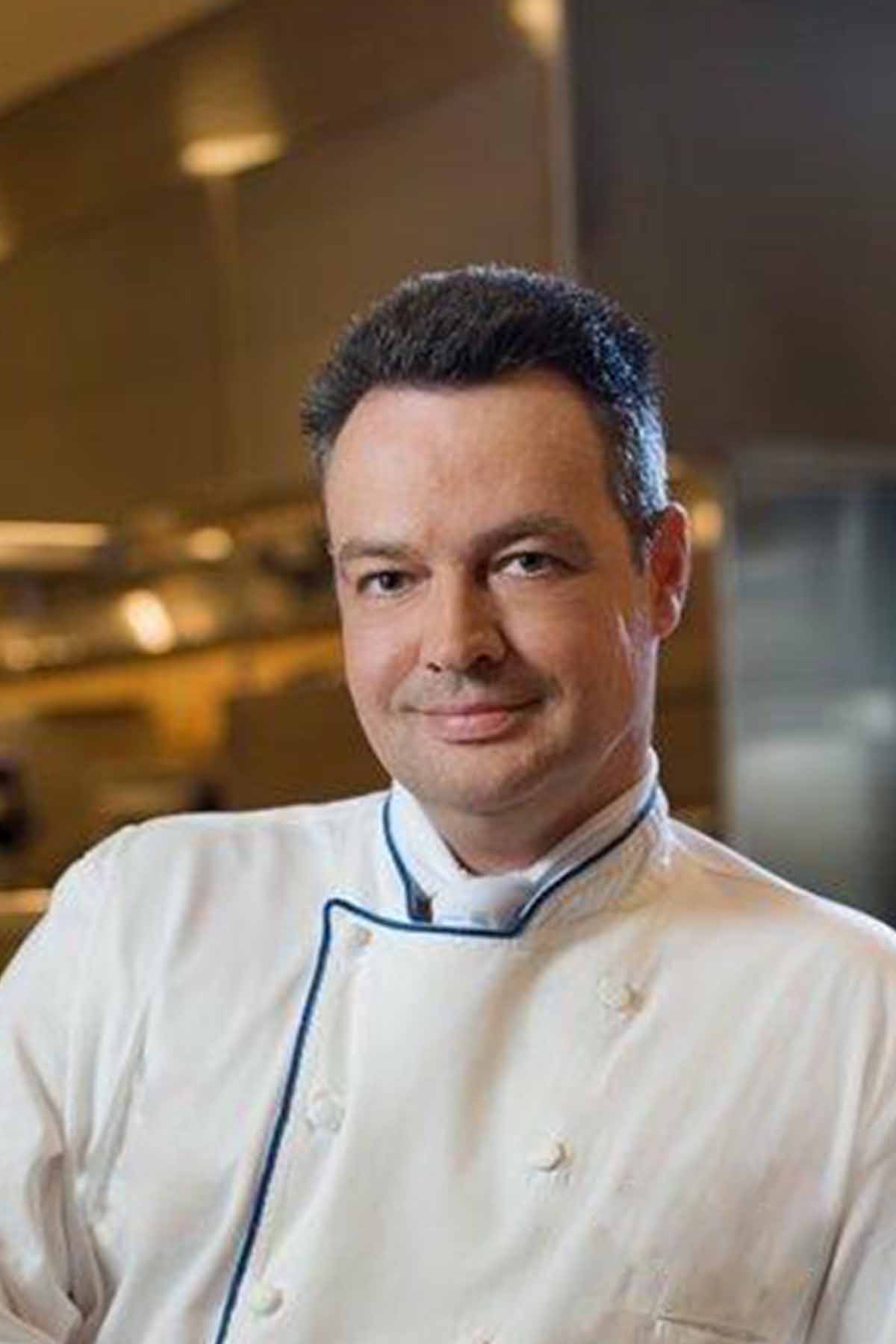 Chef Andreas Offergeld
Classic Brisket Street Tacos Served on Flour Tortillas, topped with Pico de Gallo, Corn, Black Beans, and choice of Salsa.
Station 2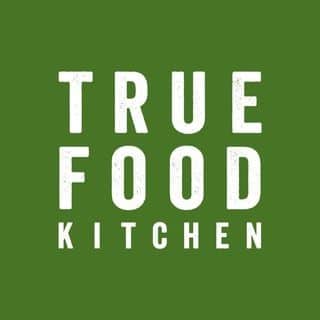 Chef Josh Moore
Grilled Korean Steak - 100% Grass Fed Sirloin, marinated and served with forbidden rice, gochujang glaze, and mushrooms.
Gluten-Free.
Station 3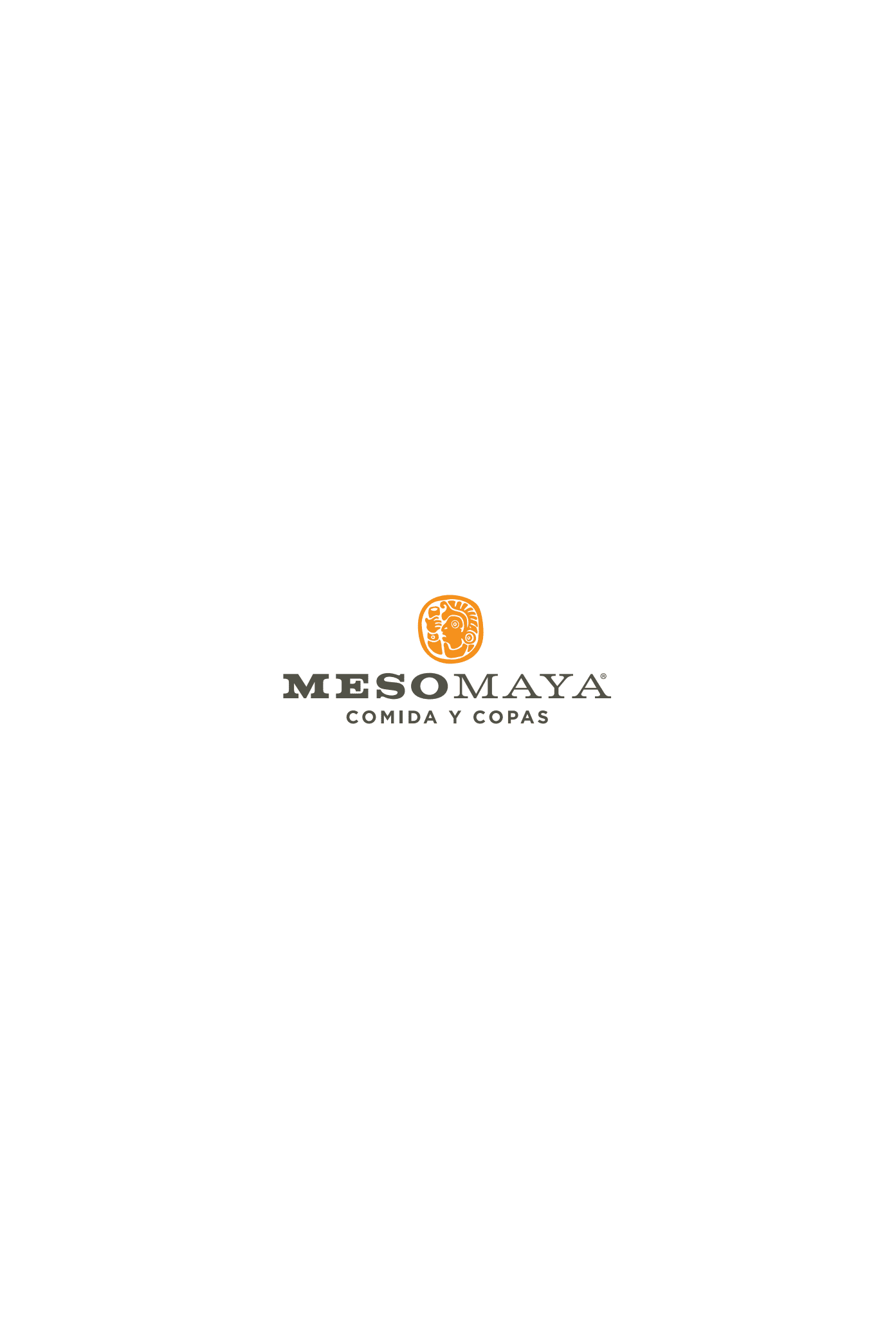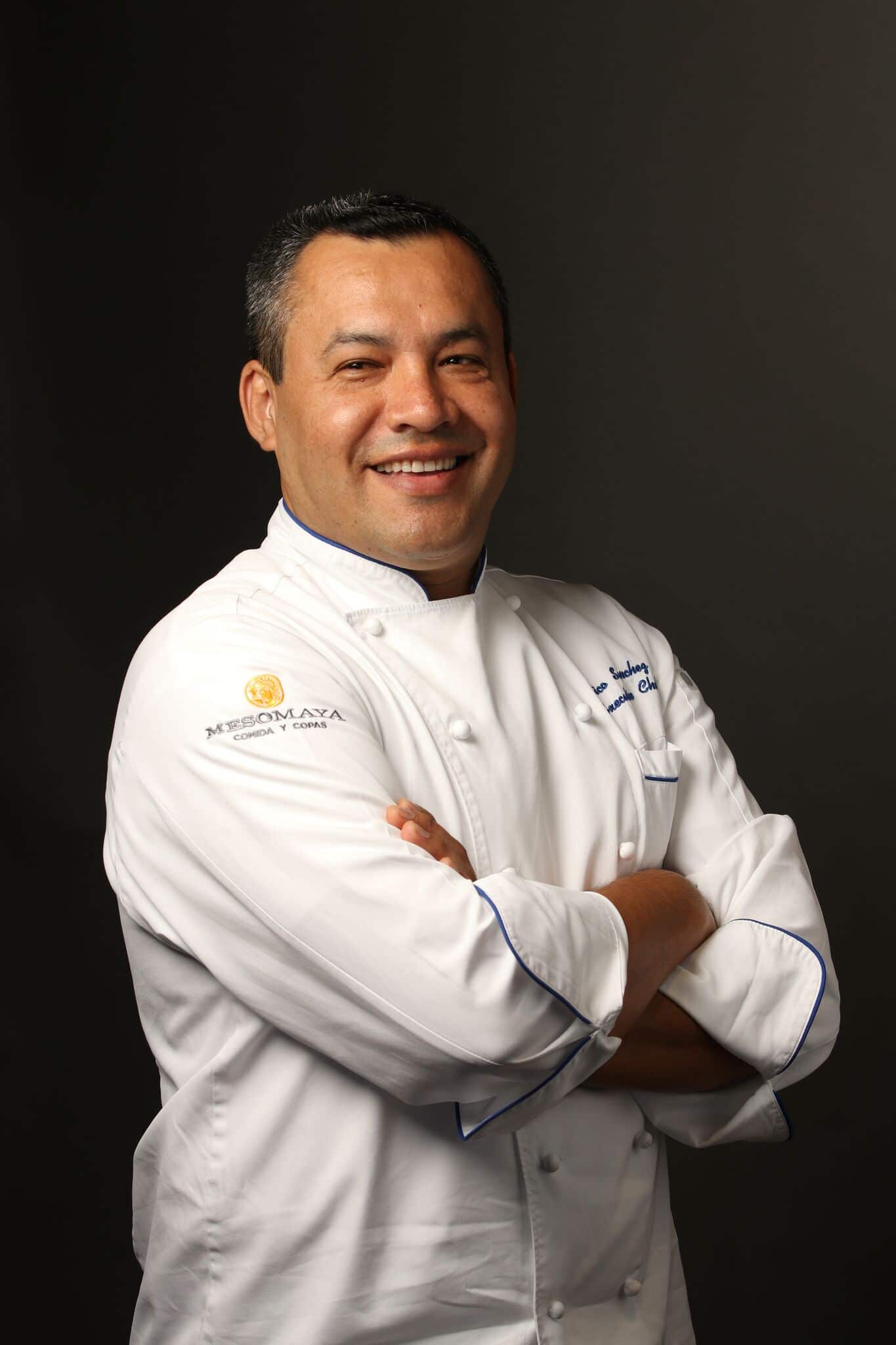 Chef Nico Sanchez
Beef Tenderloin Budín Azteca.
Station 4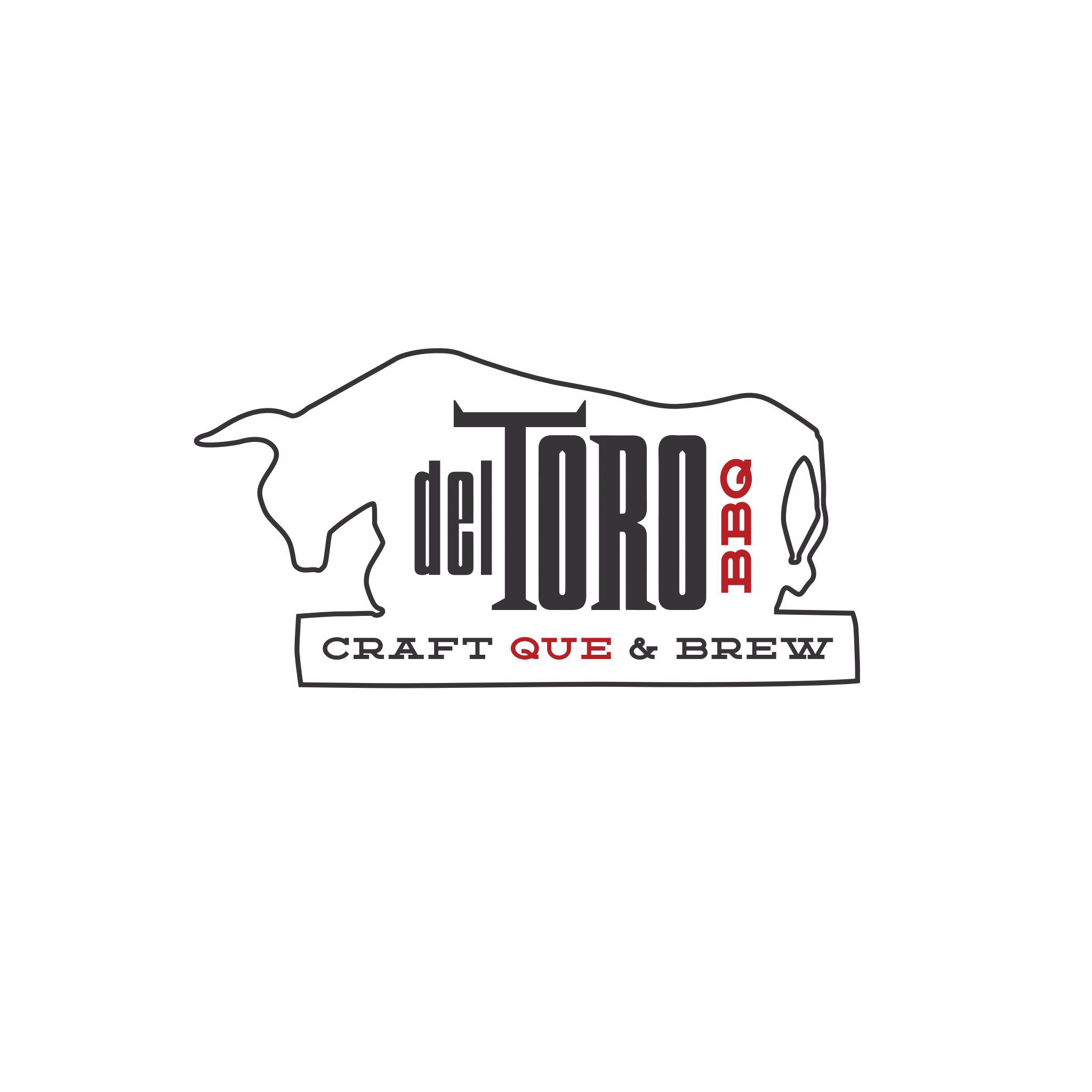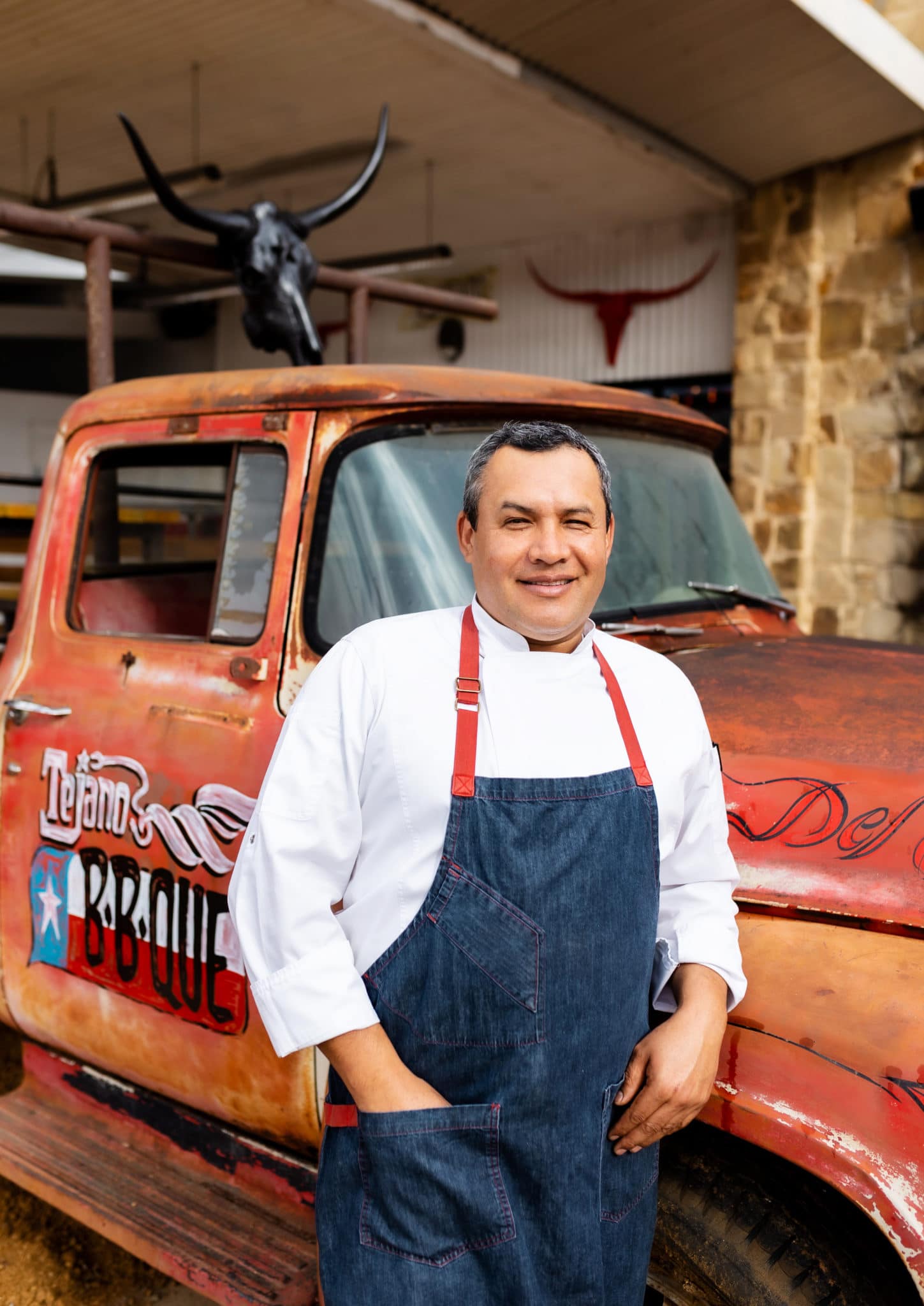 Chef Nico Sanchez
Smoked Brisket and Elote Cup.
Station 5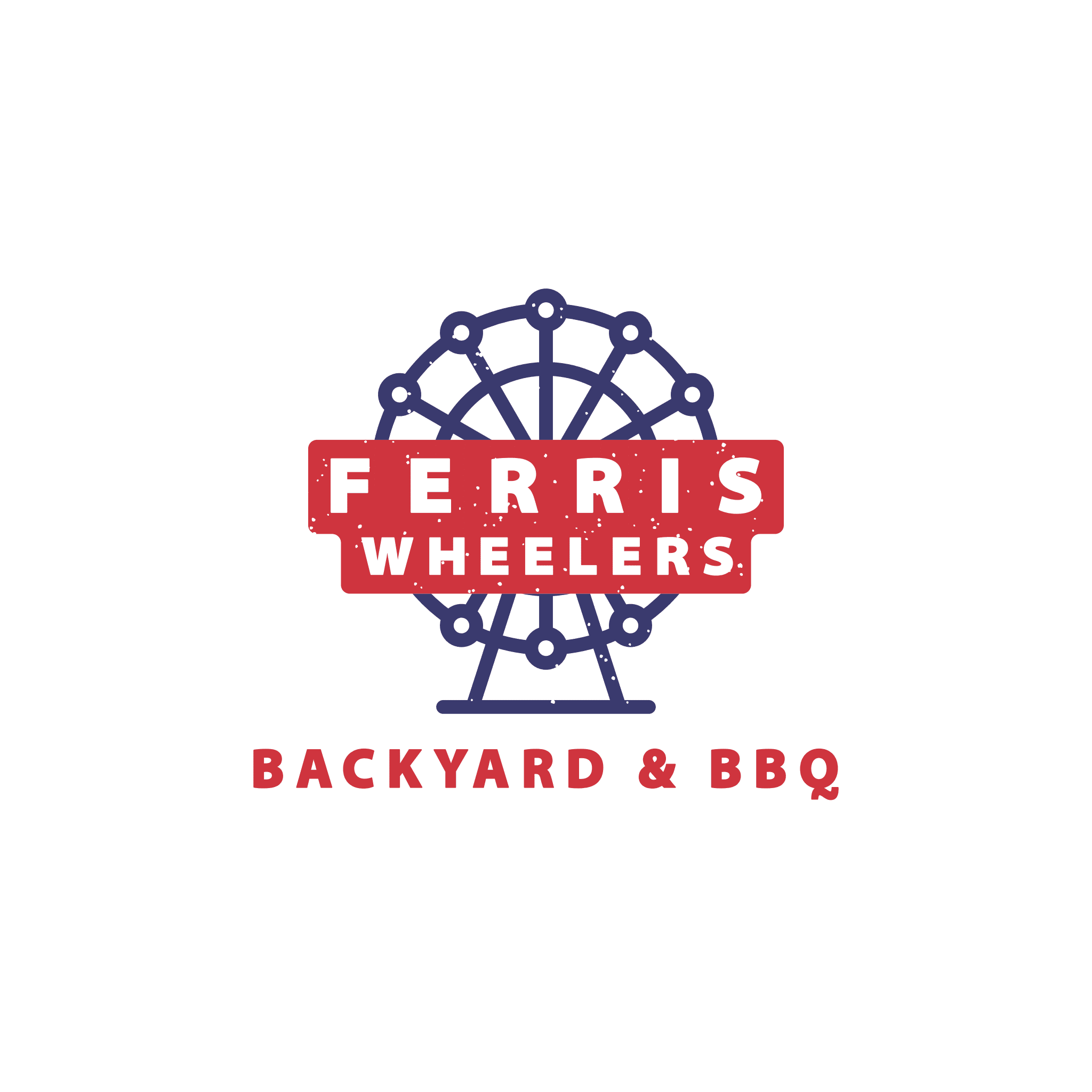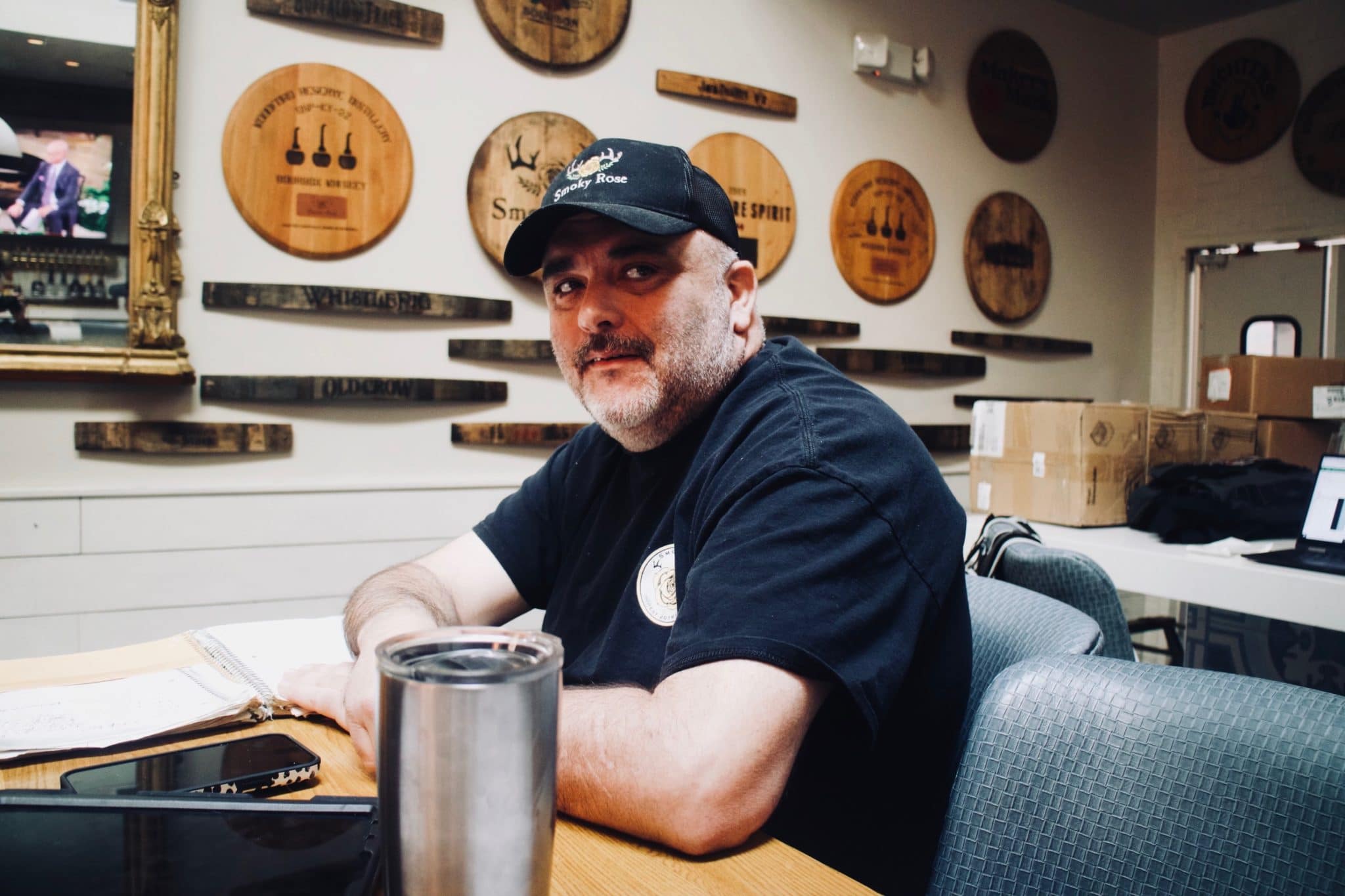 Chef Shane Snow
Pulled Pork and Brisket Sliders.
Station 6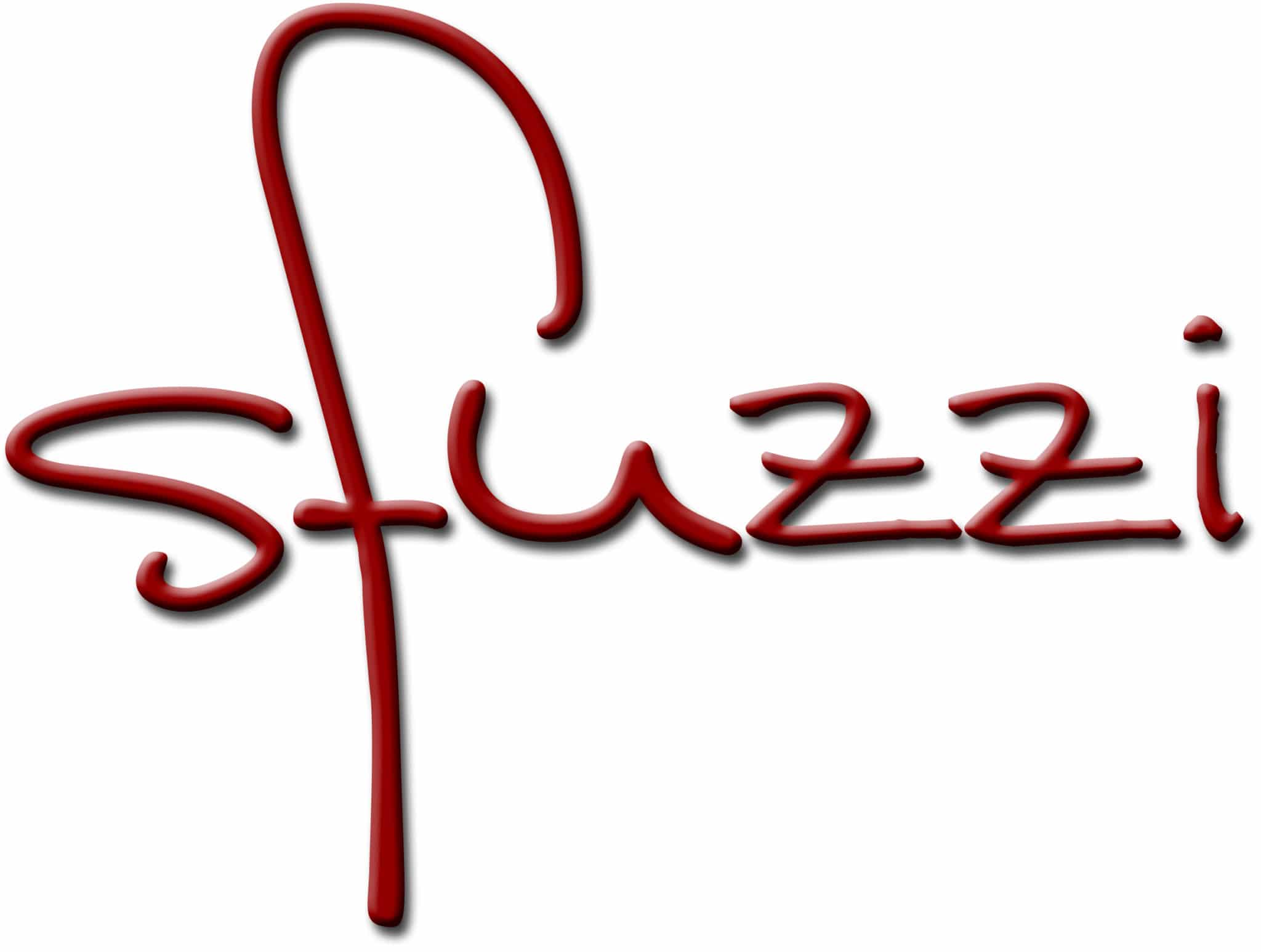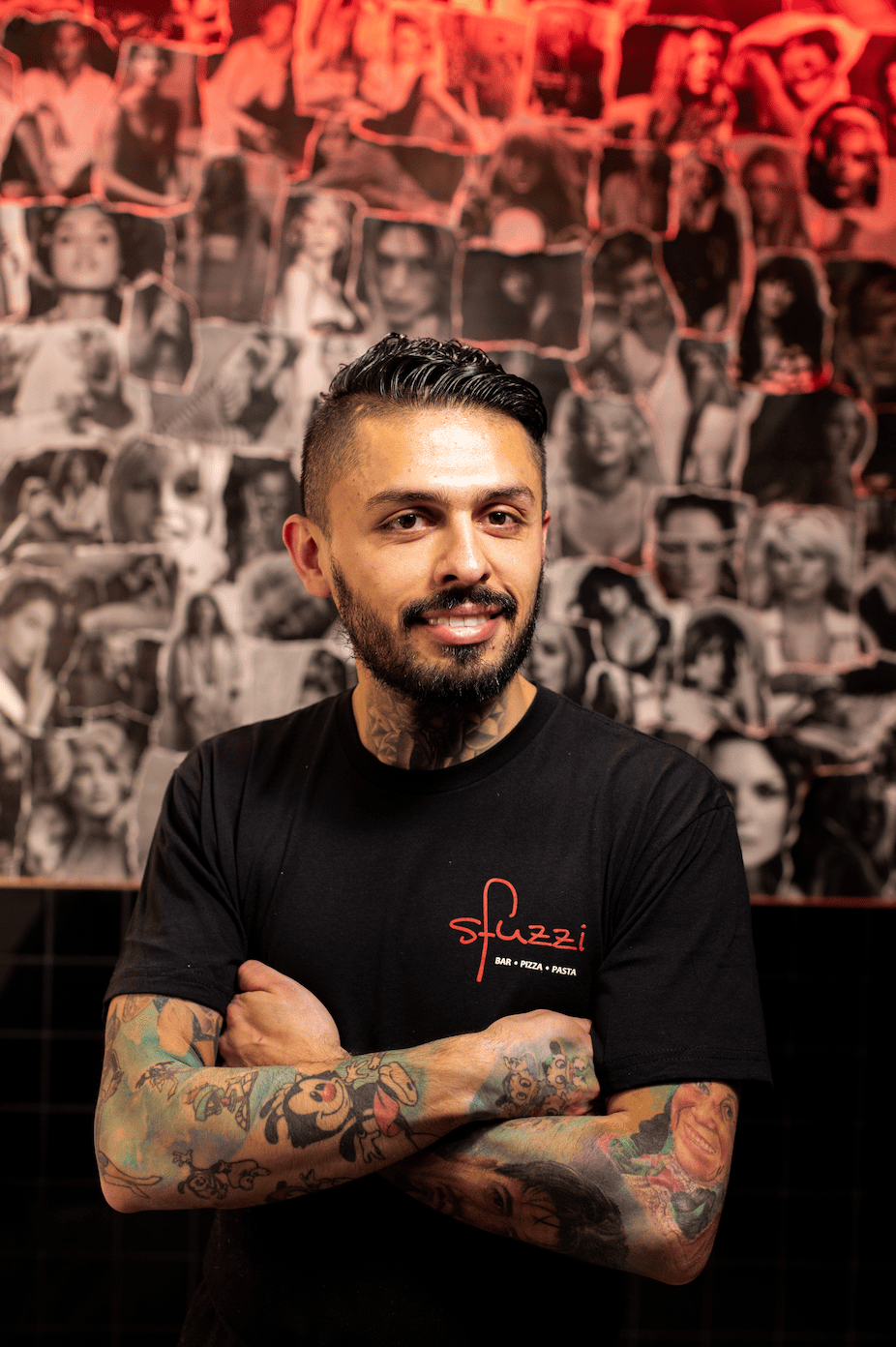 Chefs Irwin Torres
Spicy Vodka Rigatoni & Caprese Skewers.
Vegetarian Option
Station 7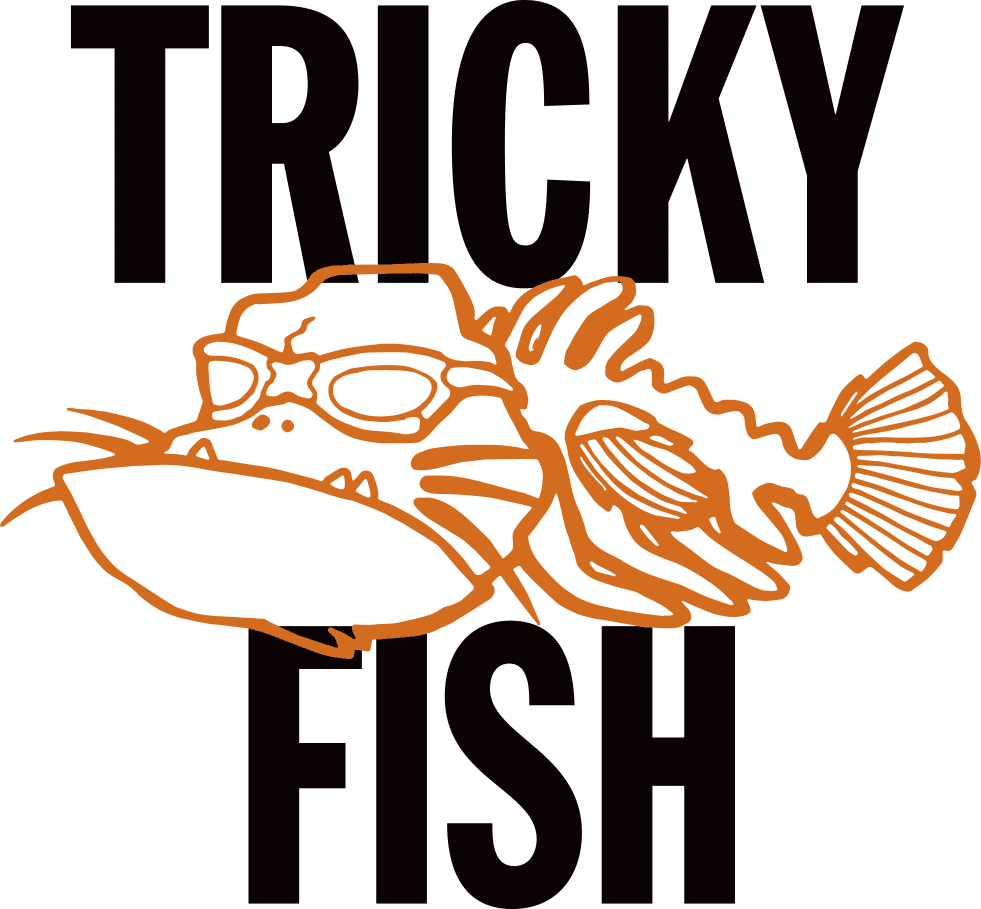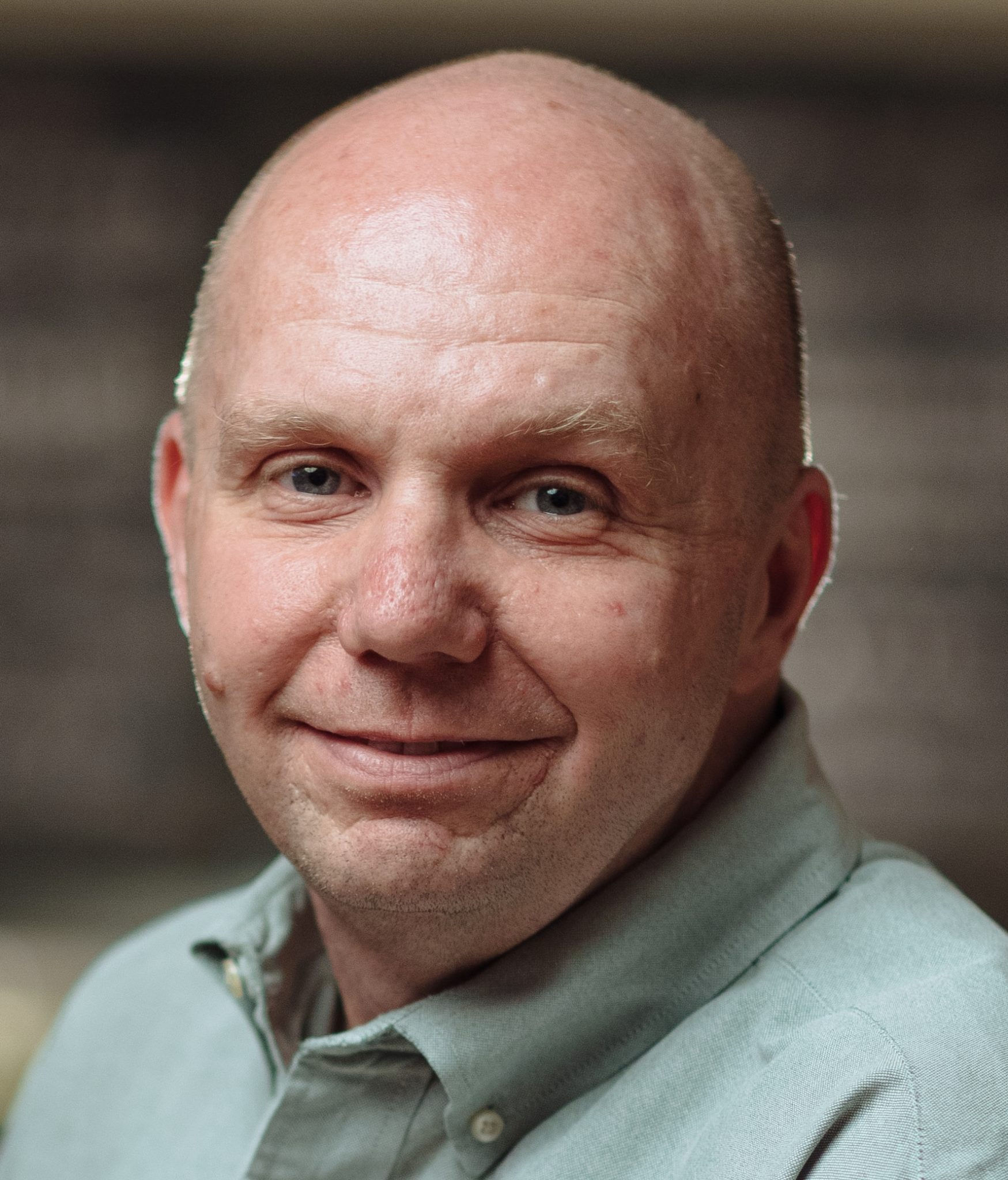 Chef Chris Degan
Creole Crab Cake with Remoulade and Mae Ploy Slaw.
Station 8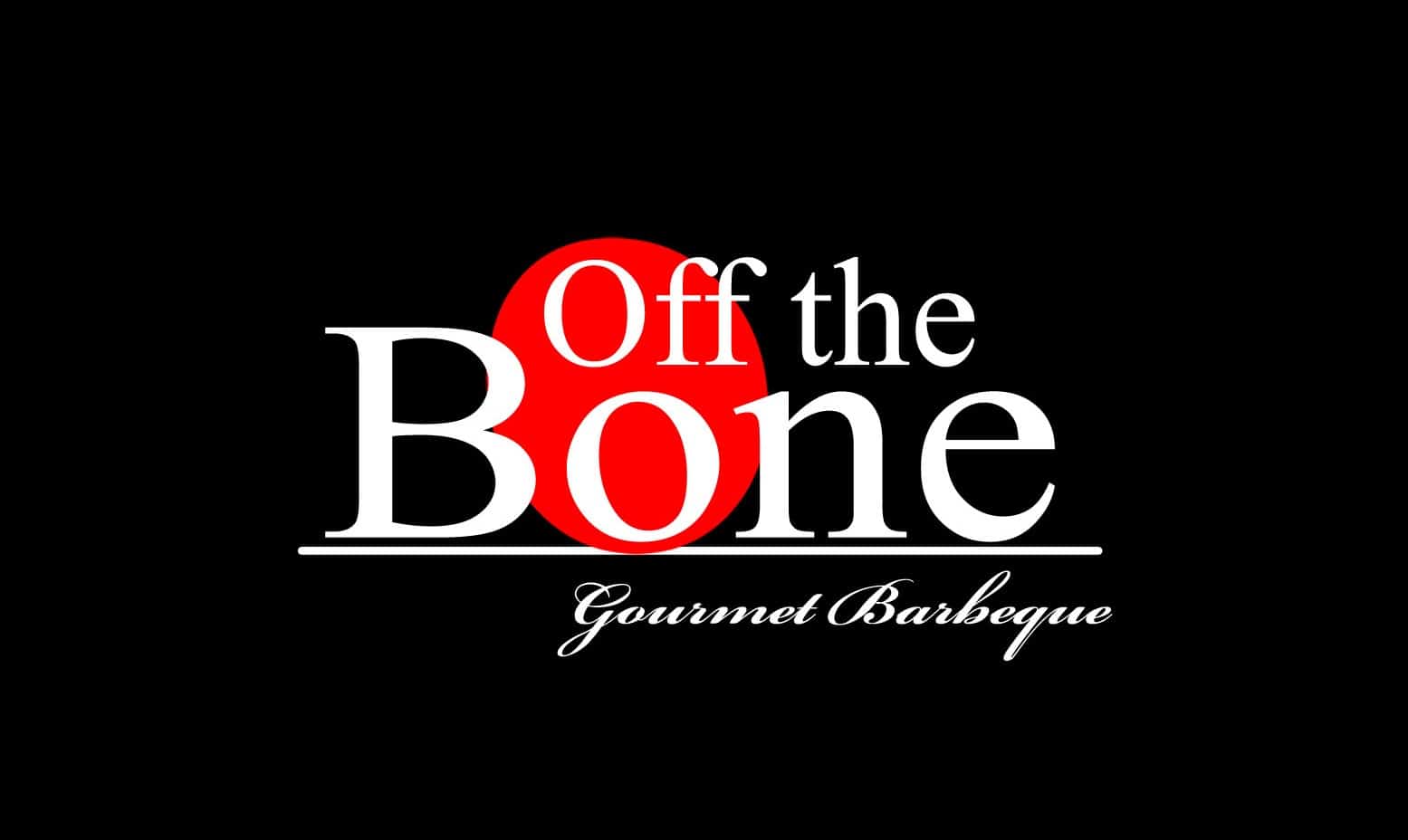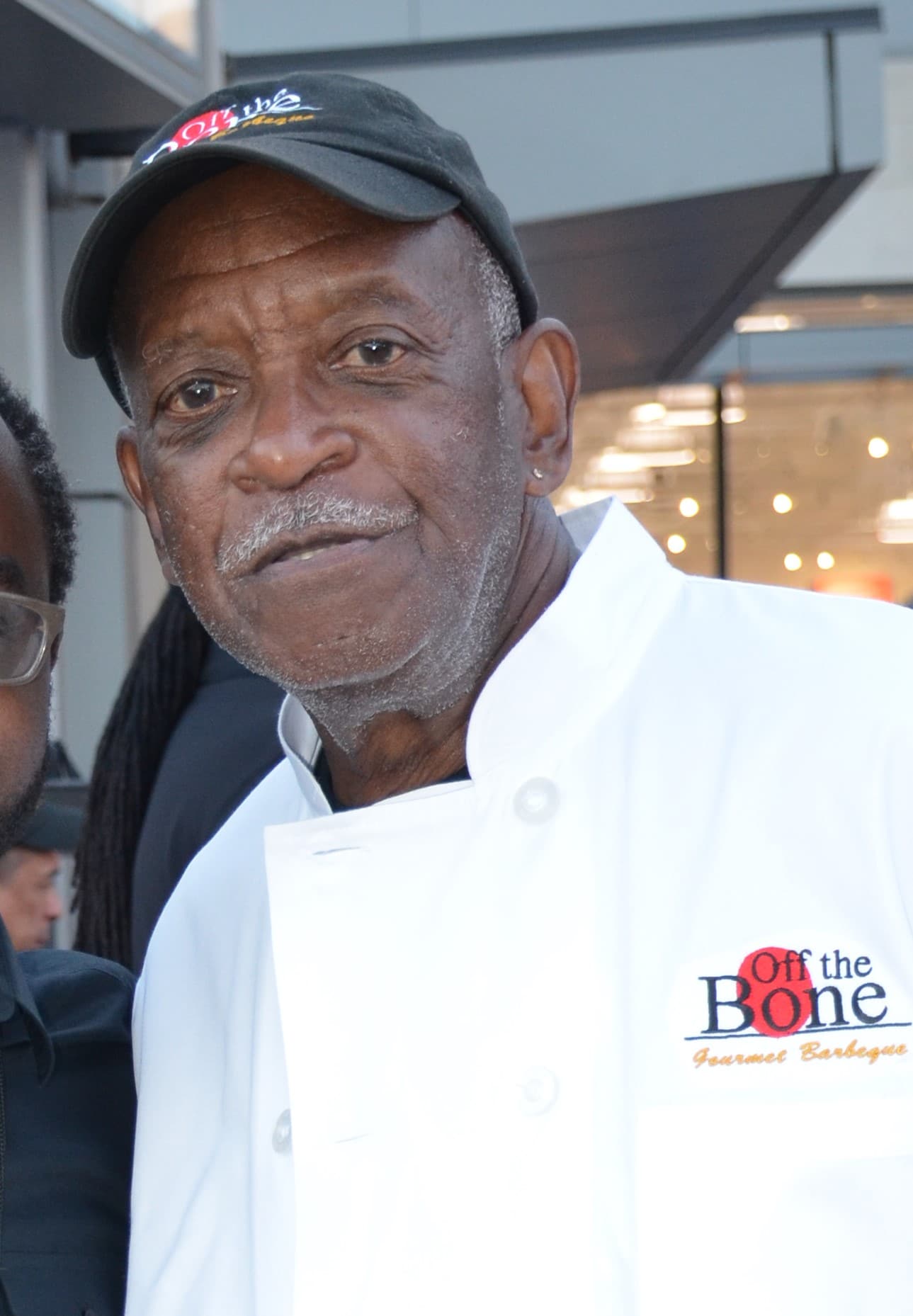 Chef Dwight Harvey
Pecan Smoked Baby Back Ribs with Rose's Gourmet Coleslaw w/Blue Cheese & Bacon.
Station 9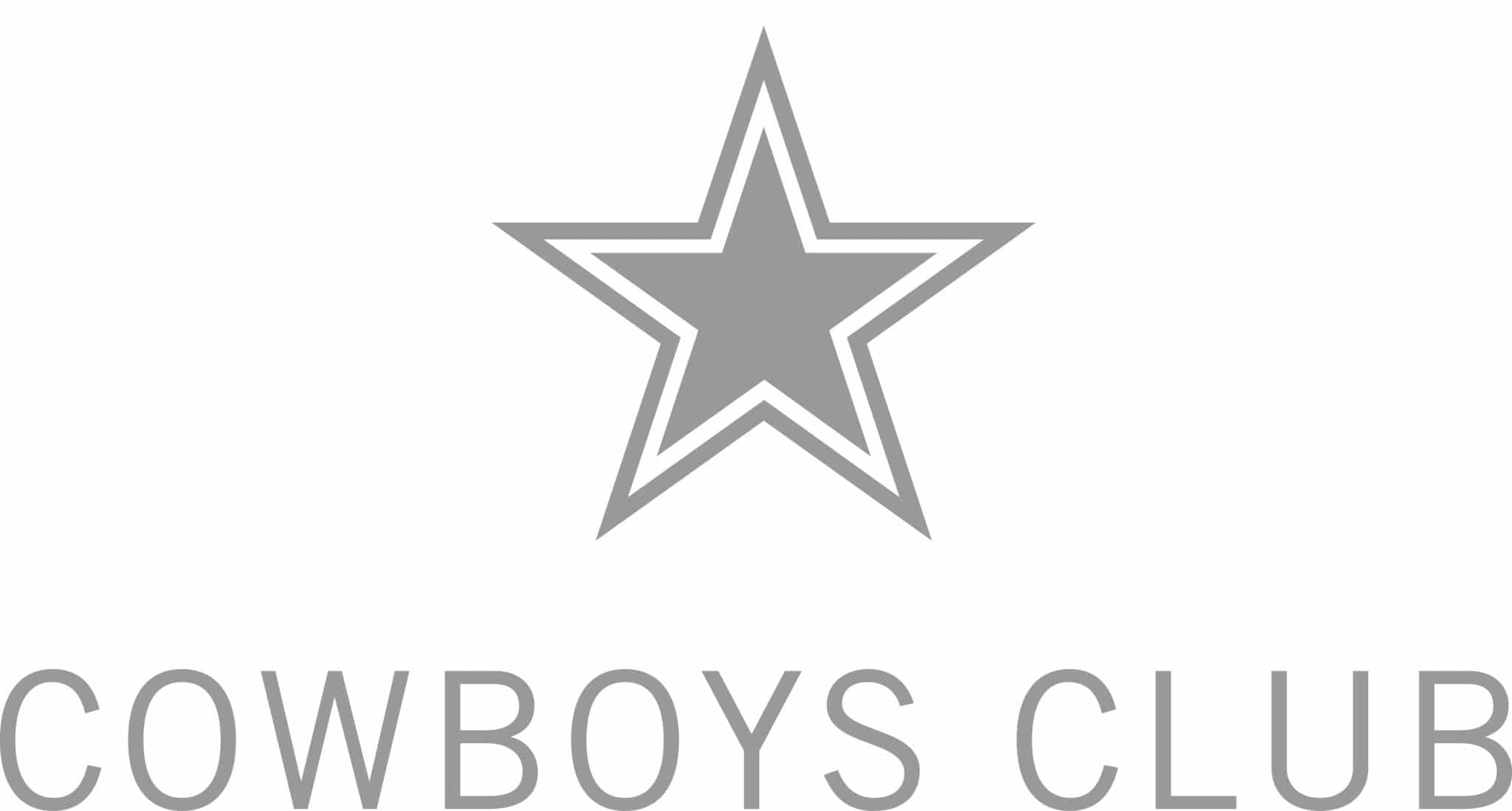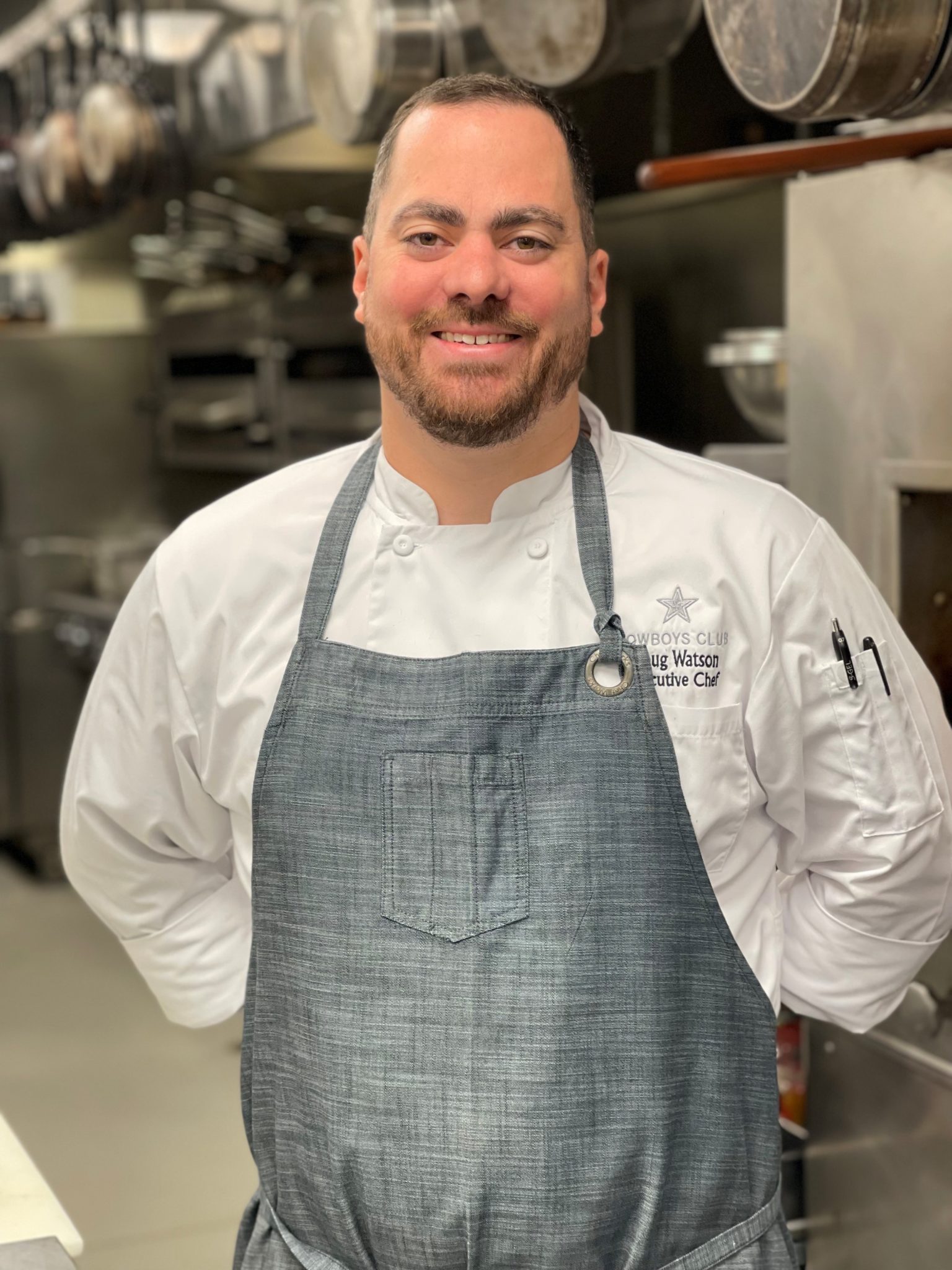 Chef Doug Watson
Smoked Salmon Gravlax
Tart Shell
Crème Fraîche
Everything Spice
Smoked Trout Roe
Micro Celery
Station 10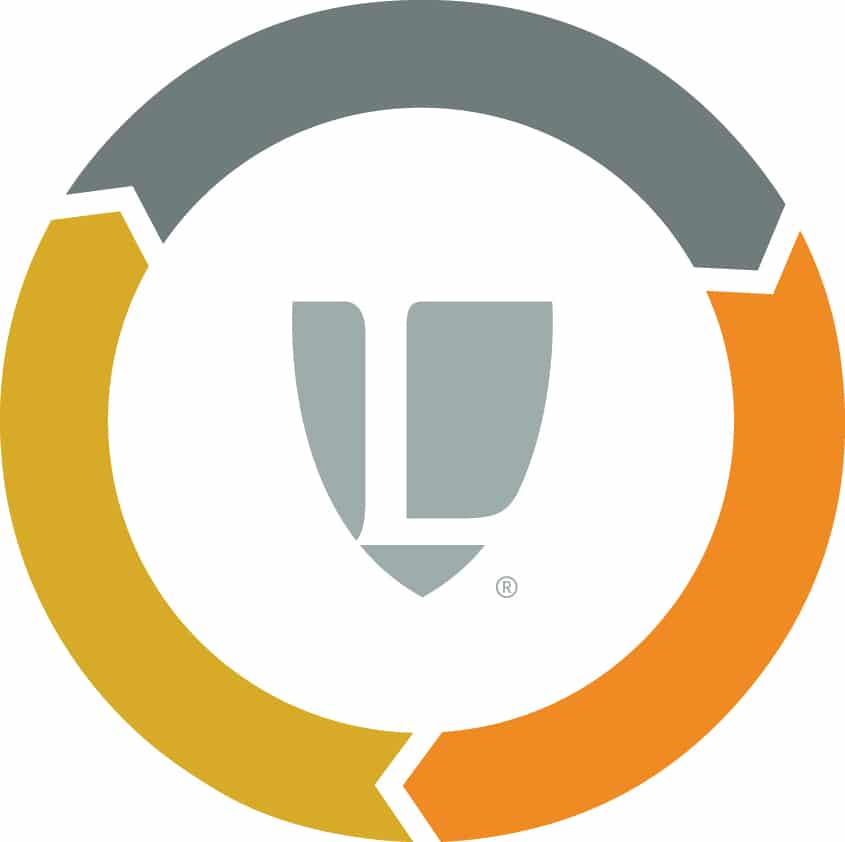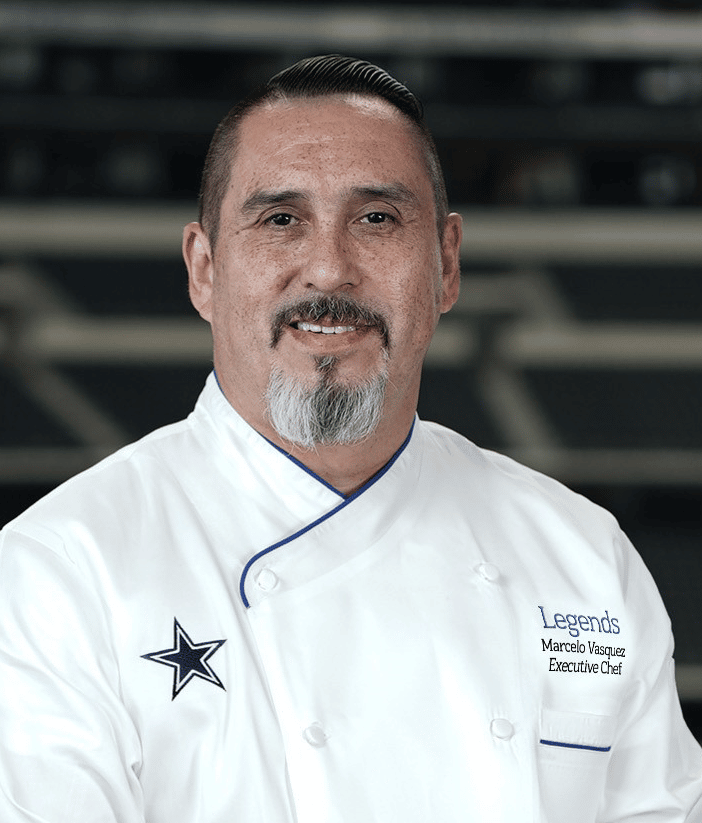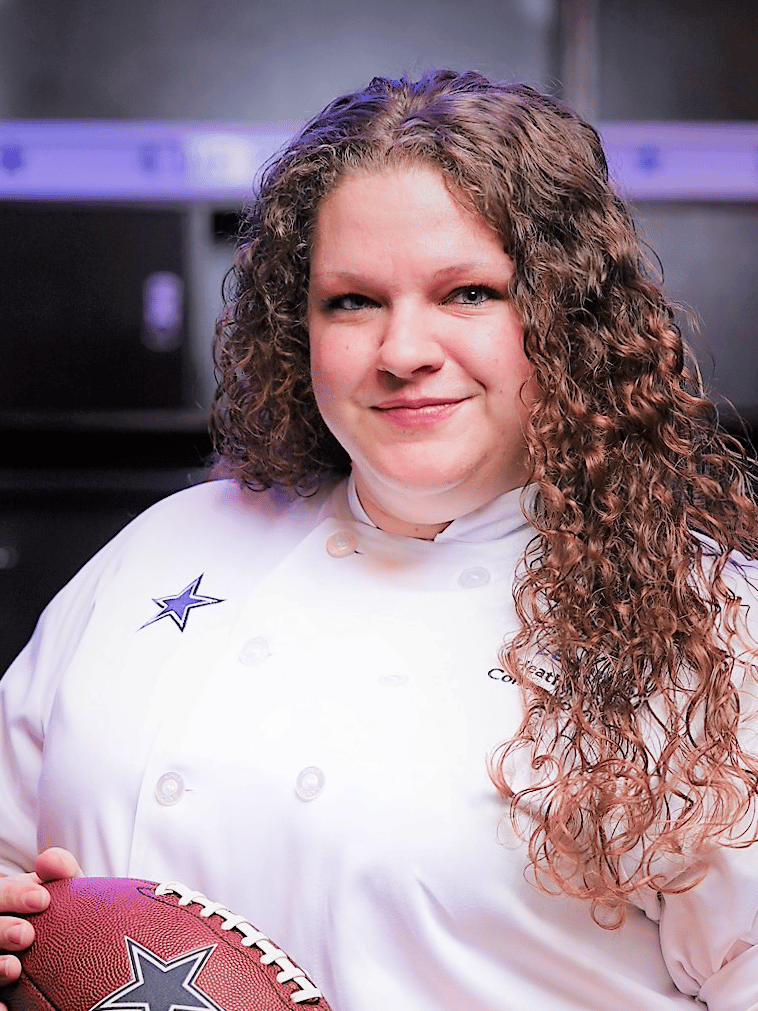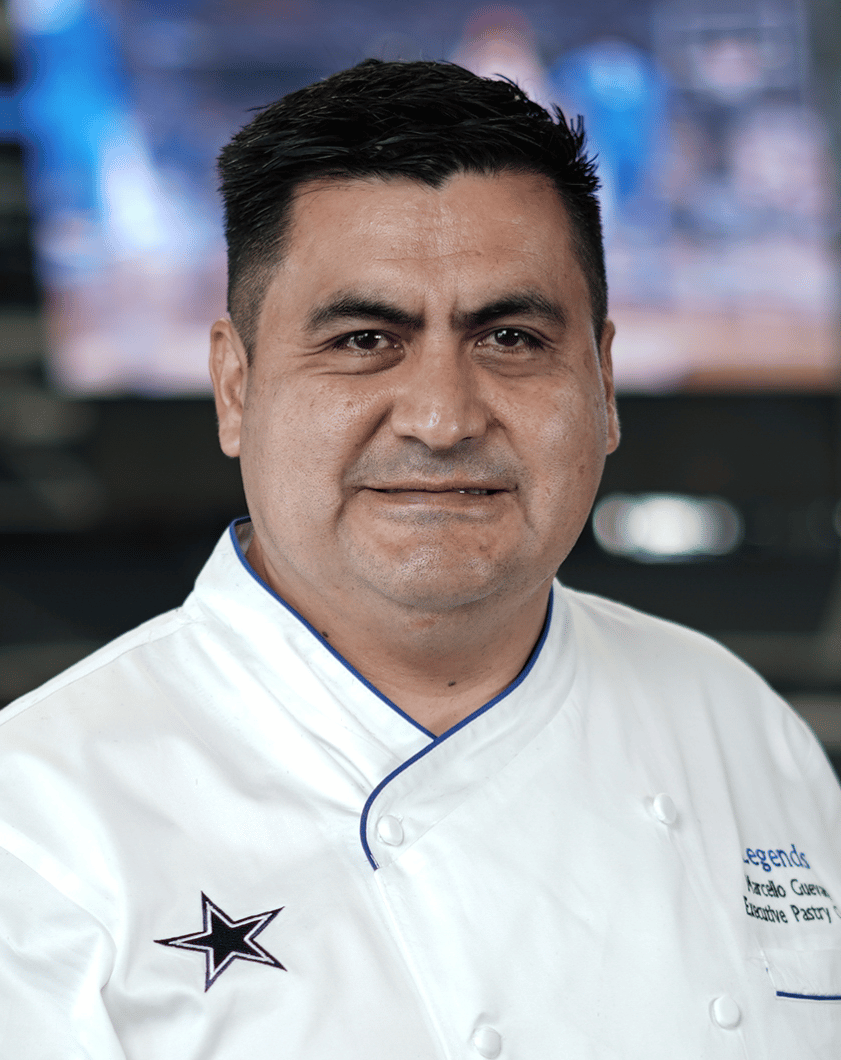 Chefs Marcelo Vasquez, Executive Chef; Chef Heather Fuller, Concessions Chef; and Chef Marcello Guevara, Executive Pastry Chef
Lobster Empanadas with Creole Remoulade Aioli
Cheetos Mac N Cheese Balls on a bed of Famous Cowboys Mac N Cheese with Jalapeno Ranch Drizzle 
Chocolate Caramel Praline Pretzel Scotch Tarts
Station 11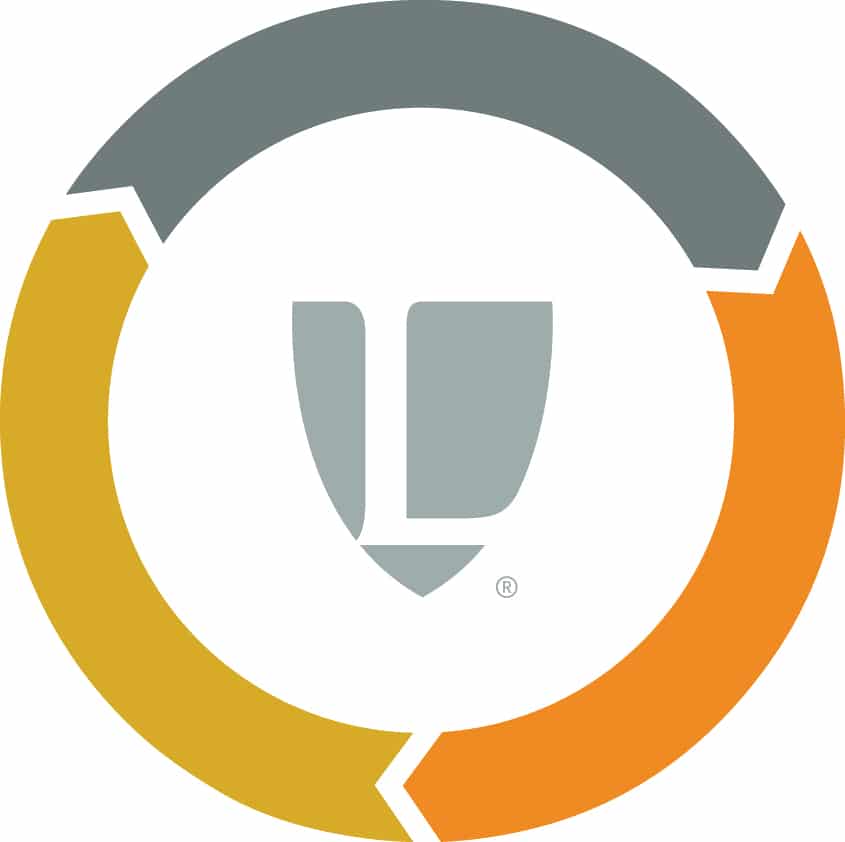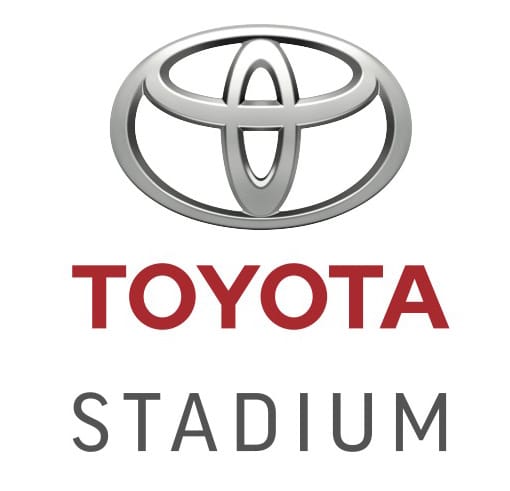 Chef Rex Turner
Korean BBQ Short Rib Tacos with Kimchi Coleslaw and Crispy Wonton and Vegetarian Option - Veggie Pulled Chicken with Kimchi Coleslaw and Crispy Wonton
Station 13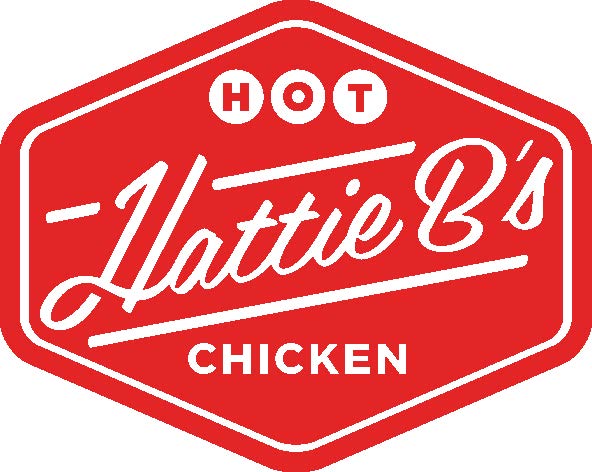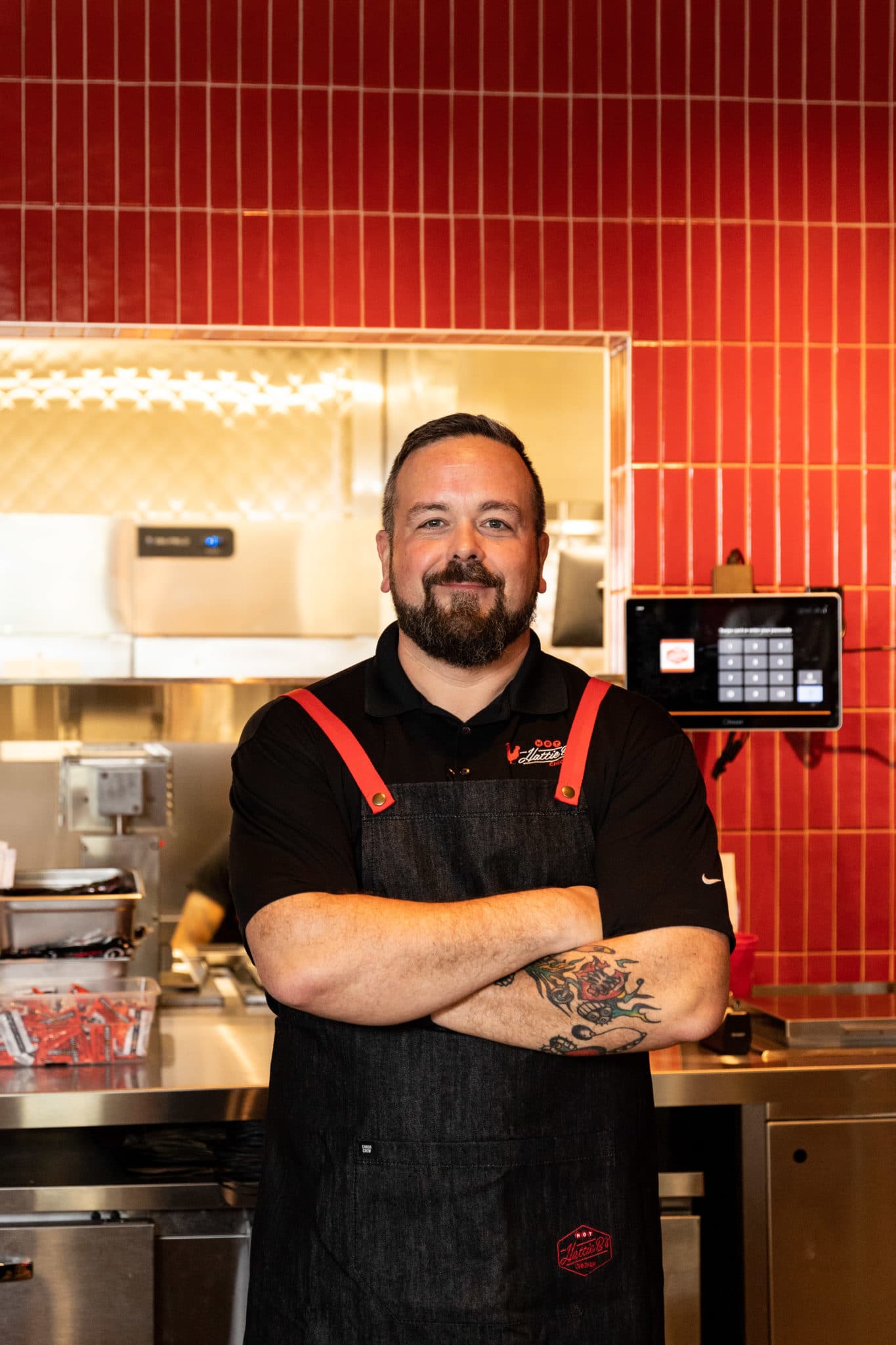 Chef Brian Morris
Hattie B's Hot Chicken Salad Slider: Butter-toasted brioche bun with creamy chicken salad, hot chicken crunchies & ice cold lettuce
Station 14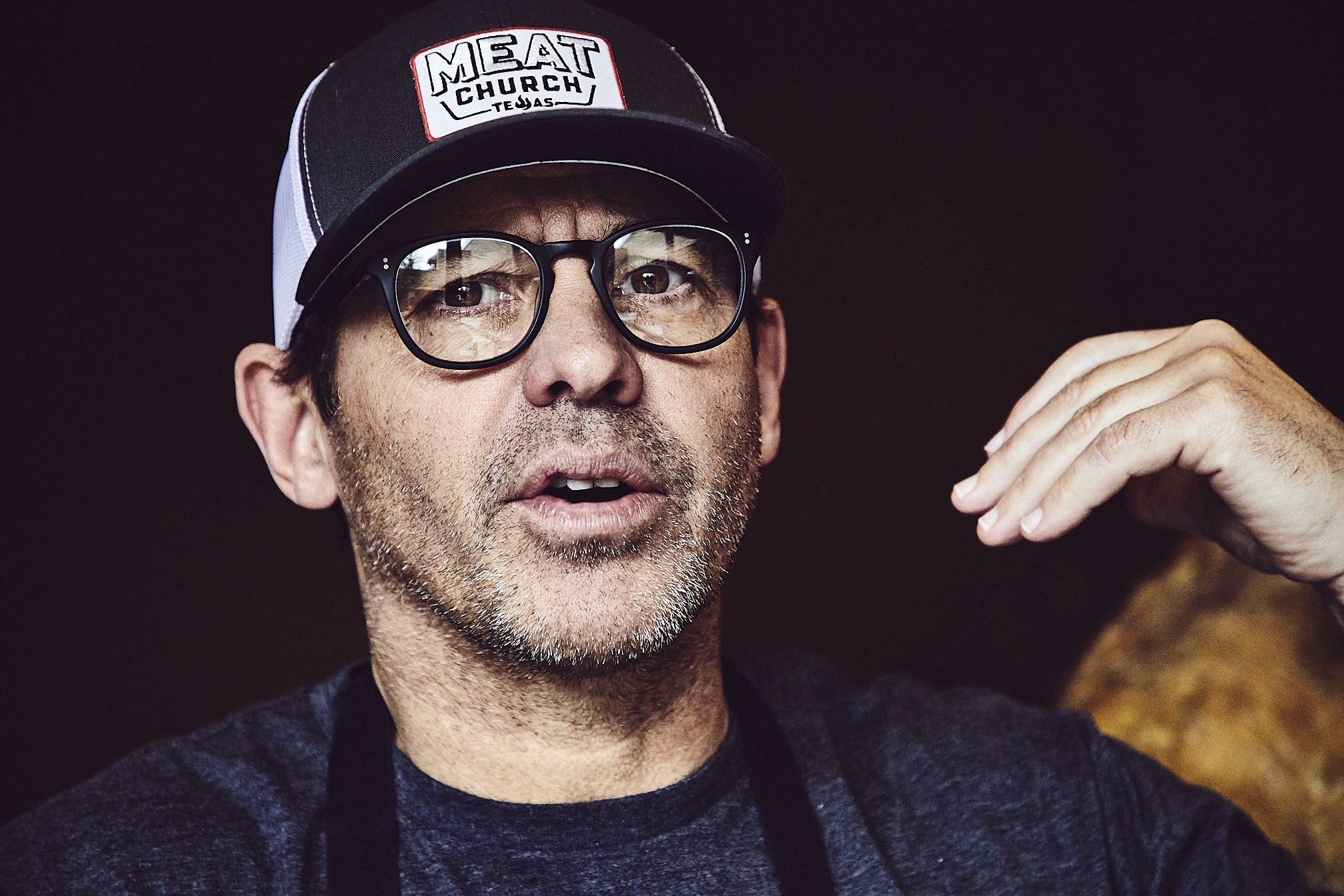 Chef John Tesar
Grilled Big Short Rib
Station 15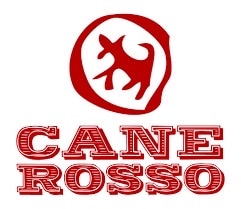 Chef Andy Ehrmantraut
Herb Crostini, Cherry Pepper Ricotta, Bacon Marmalade, Habanero Honey
Station 16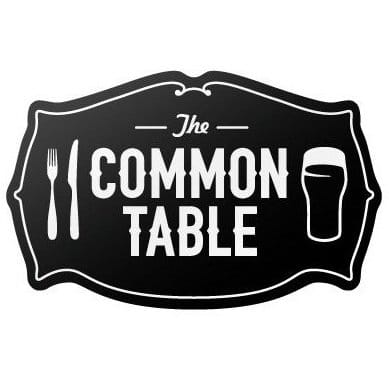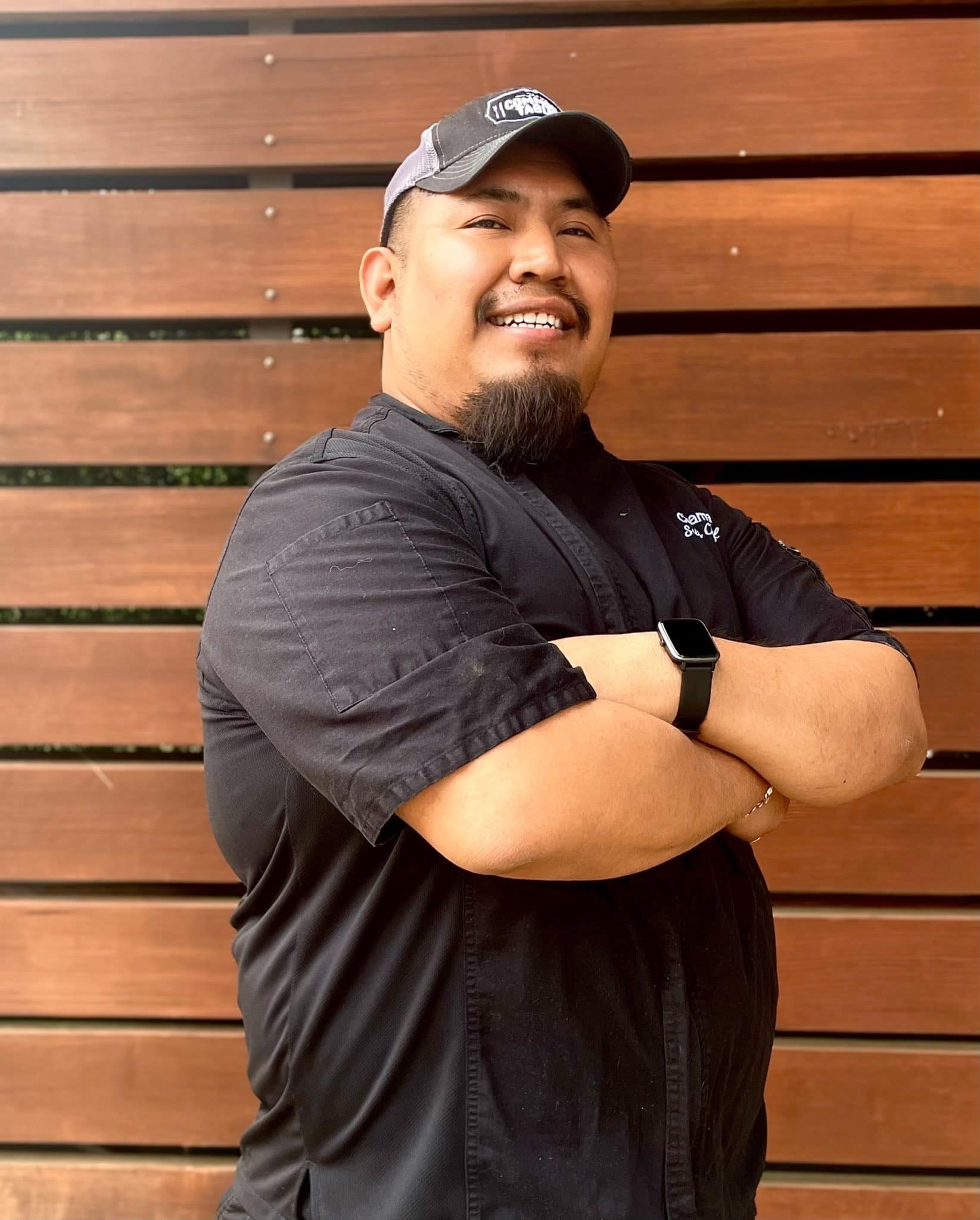 Chef Chama Segura
Buffalo Chicken Sliders - 3 Potato Slider Buns with Cheesy Pulled Chicken Tossed in Buffalo Sauce with Blue Cheese Dressing Dipping Sauce
Station 17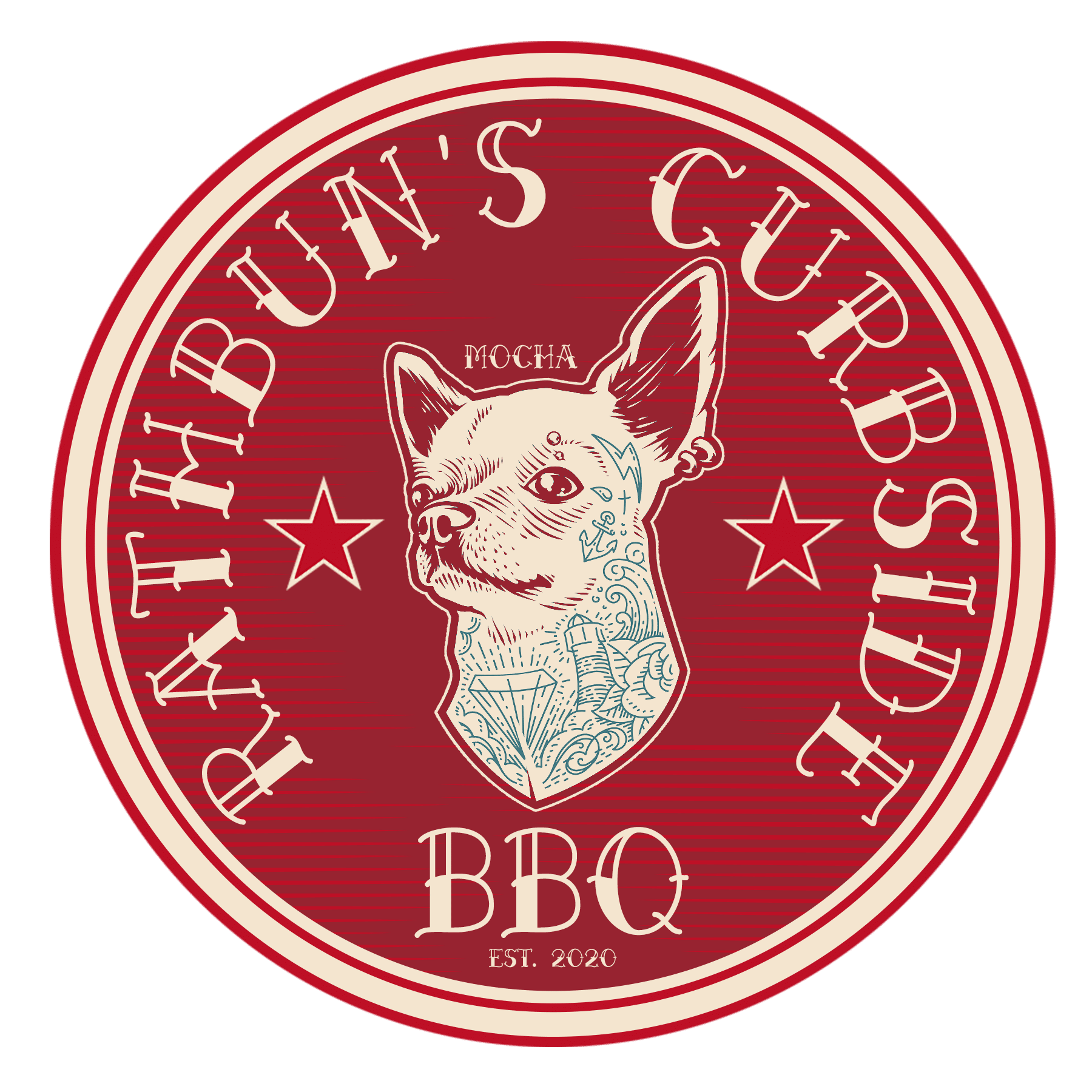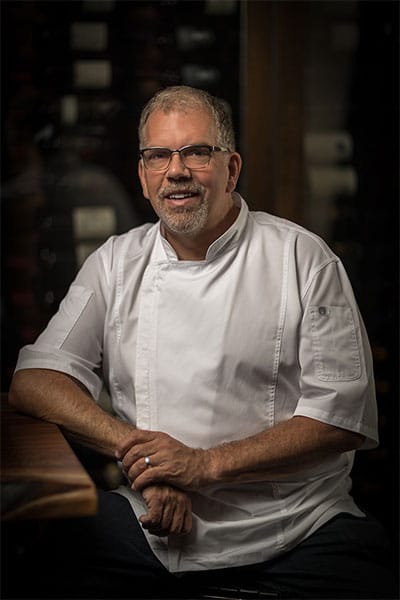 Chef Kent Rathbun
Smoked soy Glazed Korean style pork belly,
Summer squash slaw, Yuzu olive oil
Station 18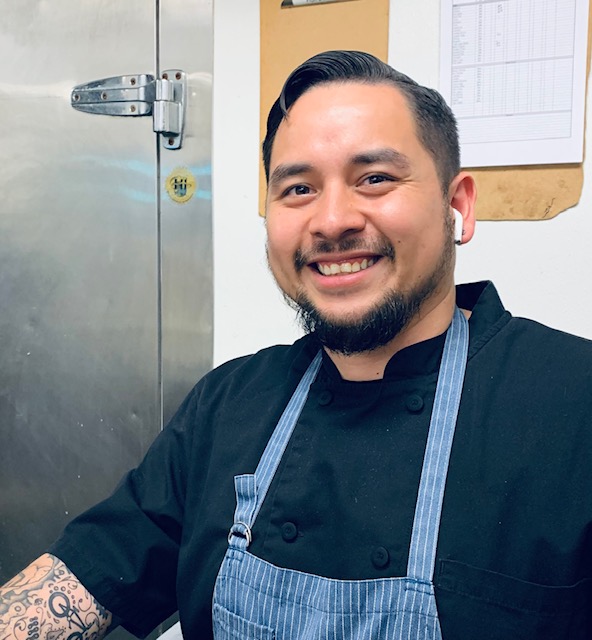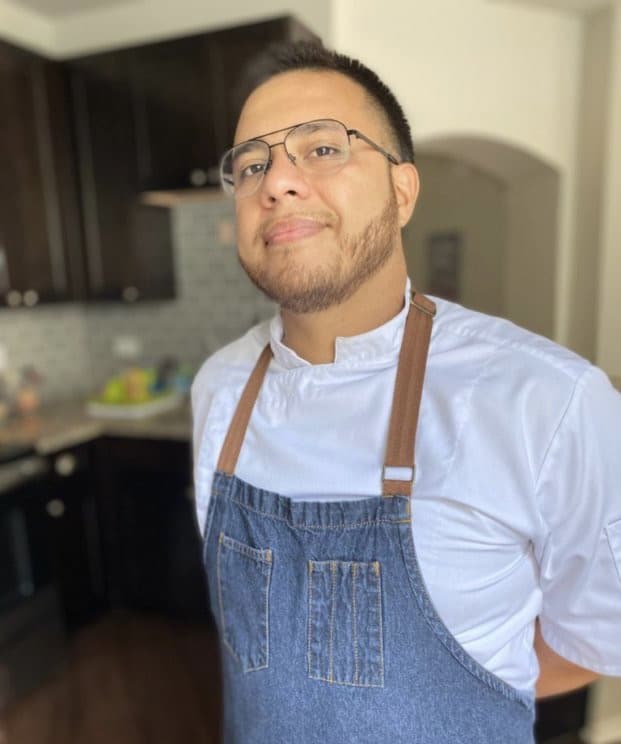 Chef Roman Murphy (Lovers Seafood) & Elvis Bencomo (Shinsei)
The DeMesy - Yellowtail, Texas Grapefruit, Sushi Rice, Spicy Ponzu, Crispy Jalapenos

Station 19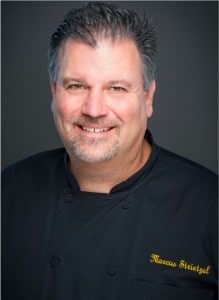 Chef Marcus Strietzel
Pan Seared Scallop, Roasted Corn, Chorizo, Tomato, Mushroom Ragout, Lime Sauce
Gluten-Free, Sugar-Free
Station 20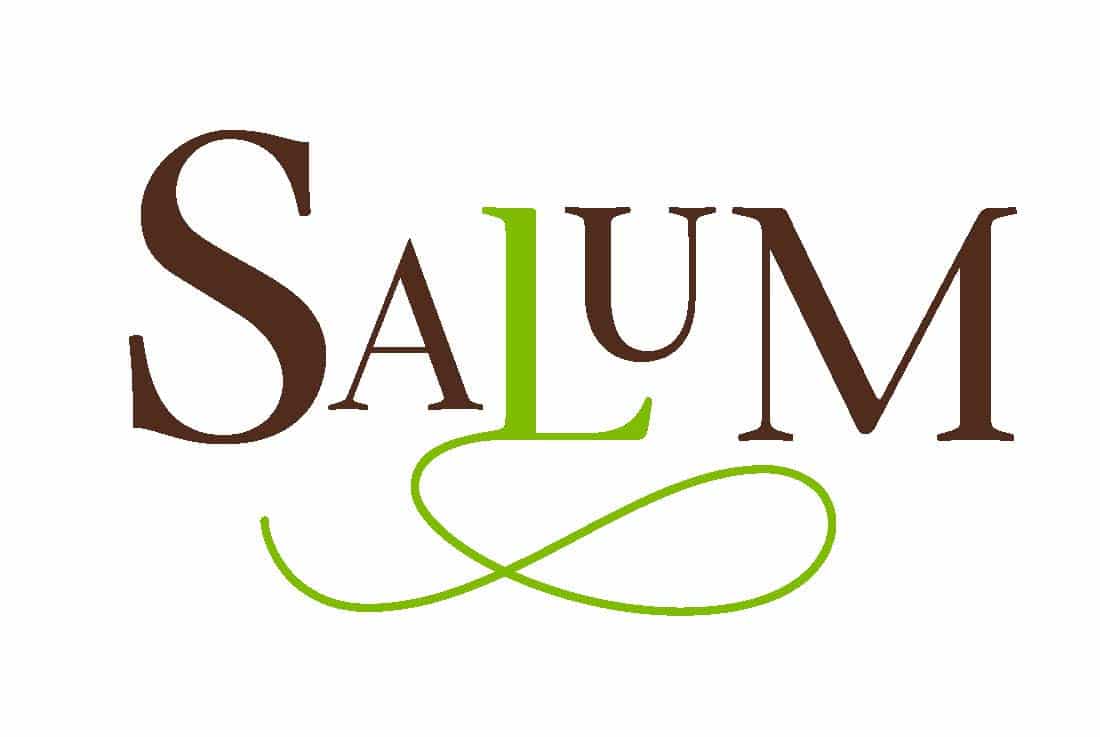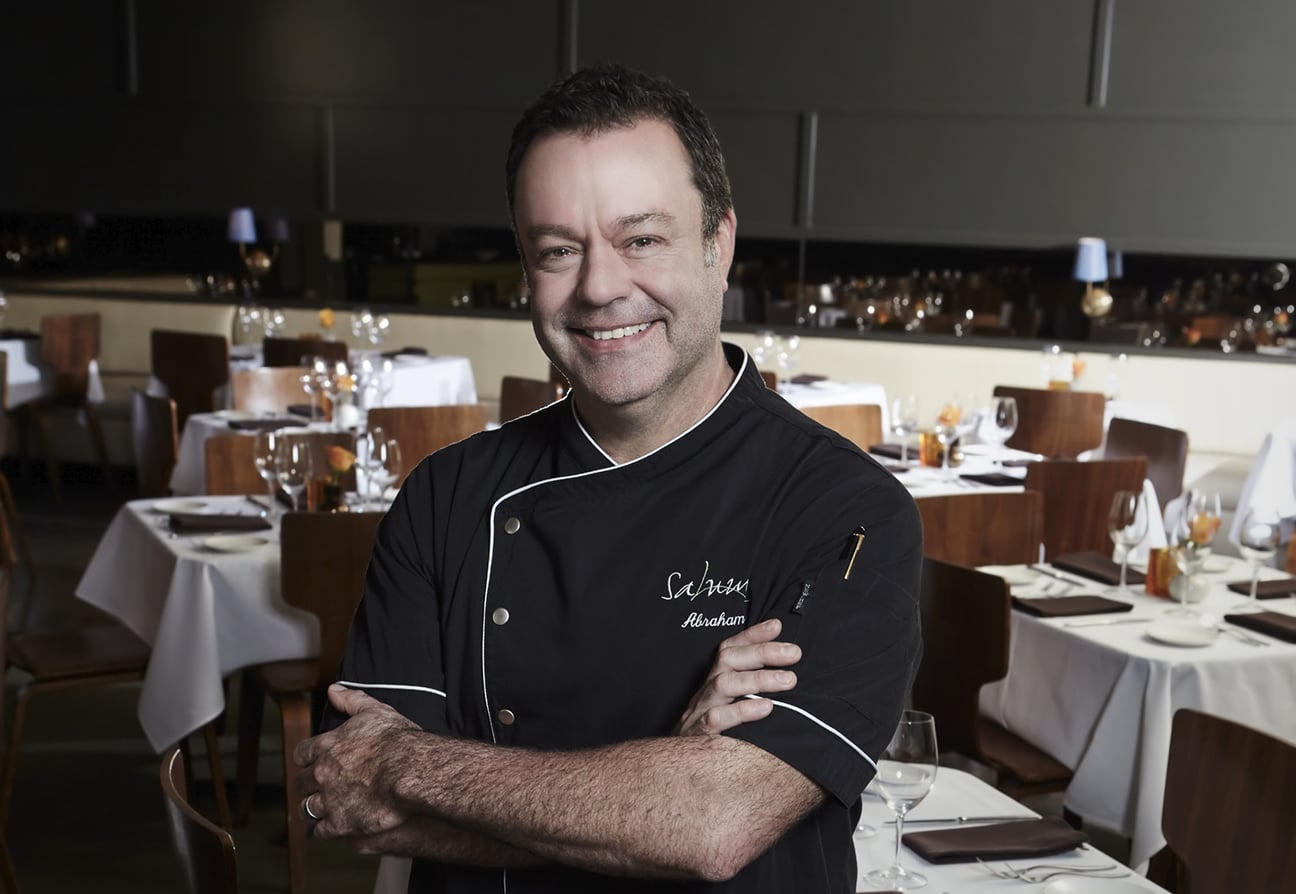 Chef Abraham Salum
Mexican Esquites - Corn, Mexican Crema, Queso Fresco, Orange Chili Powder   
Gluten-Free, Vegetarian 
Station 21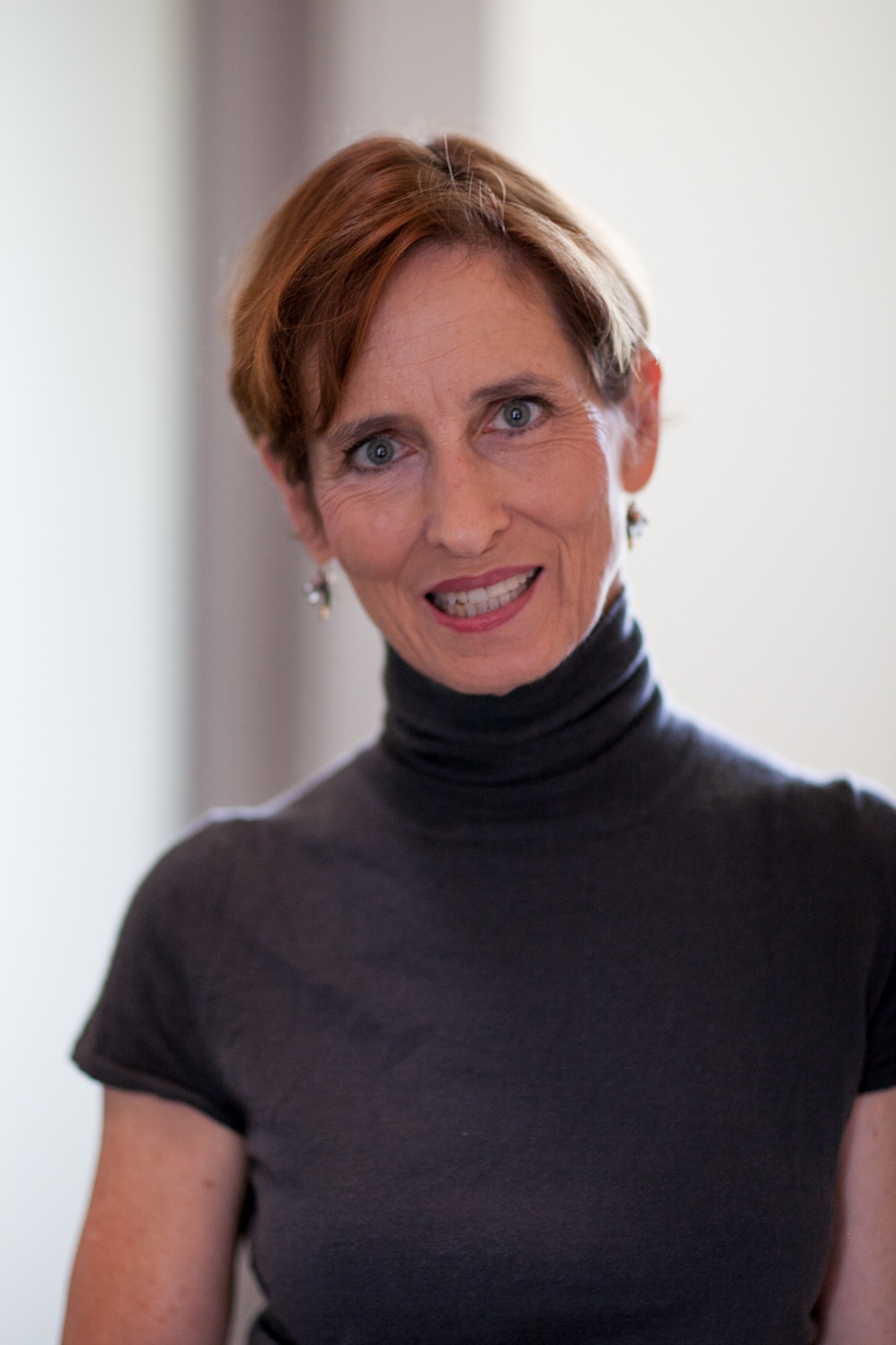 Chef Meaders Ozarow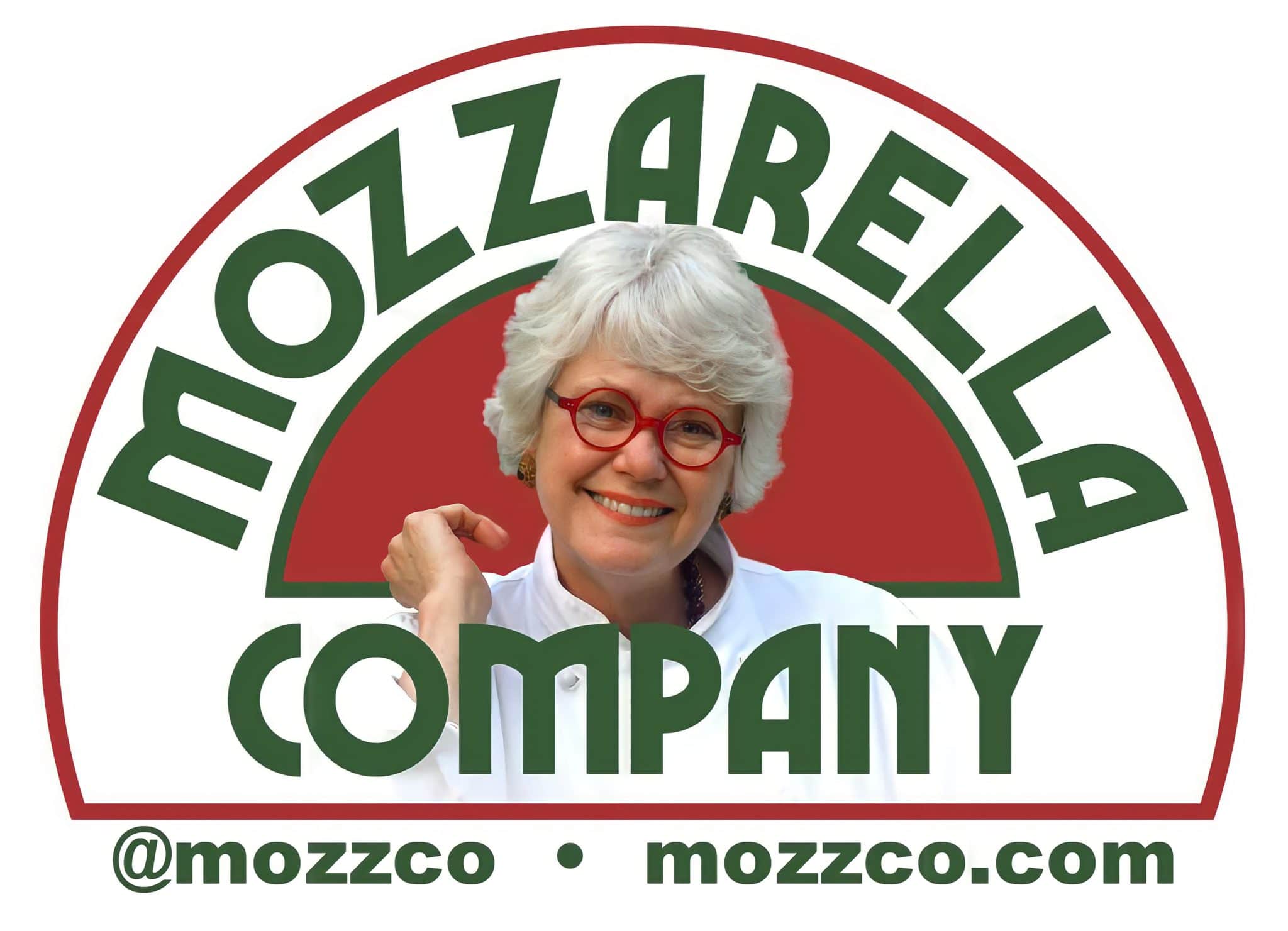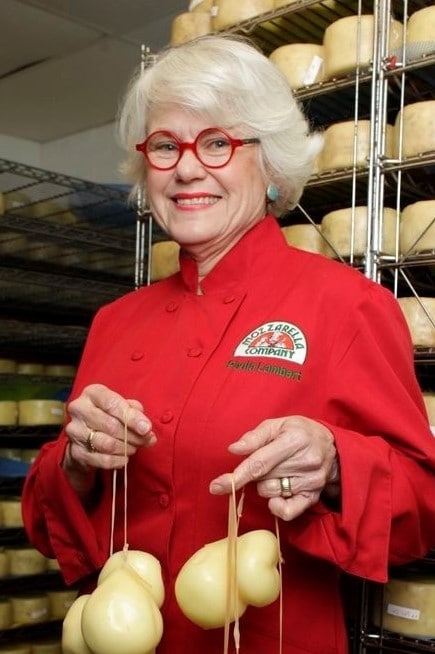 Chef Paula Lambert
Award-winning, handmade cheeses and artisanal bread
Vegetarian
Station 22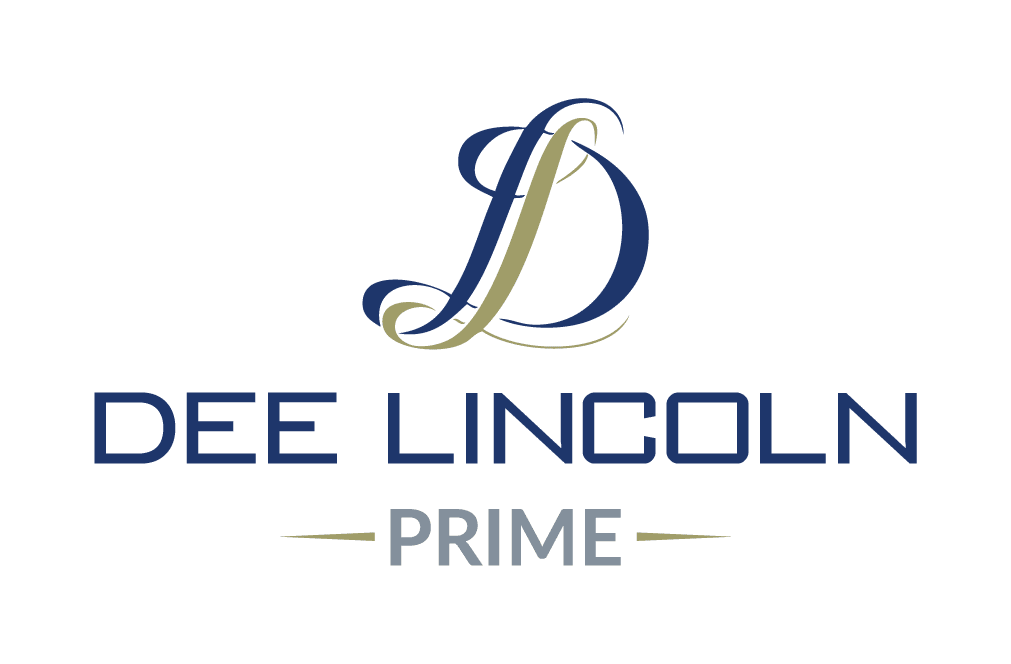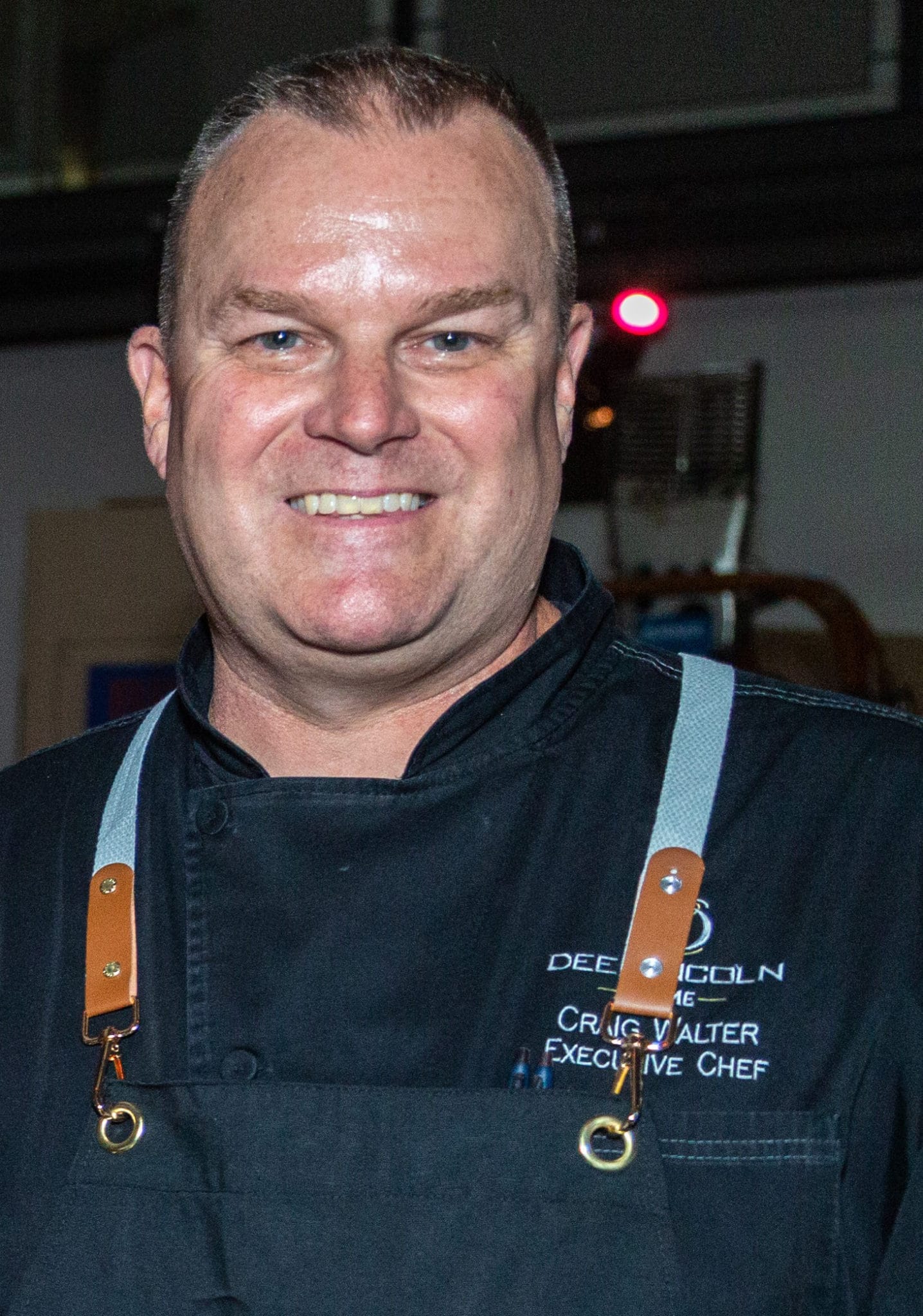 Chef Craig Walter
Pepper Crusted Applewood Smoked Pork Belly - Bourbon, Apple Brown Sugar Glaze and Cider Coleslaw with Dried Cranberries, Candied Pecans and Cilantro
Station 23

Chef Andrea Shackelford
Carnitas with Garbanzo Beans, Peppers, Grapes, Basil, Cilantro and Tortillas   
Station 24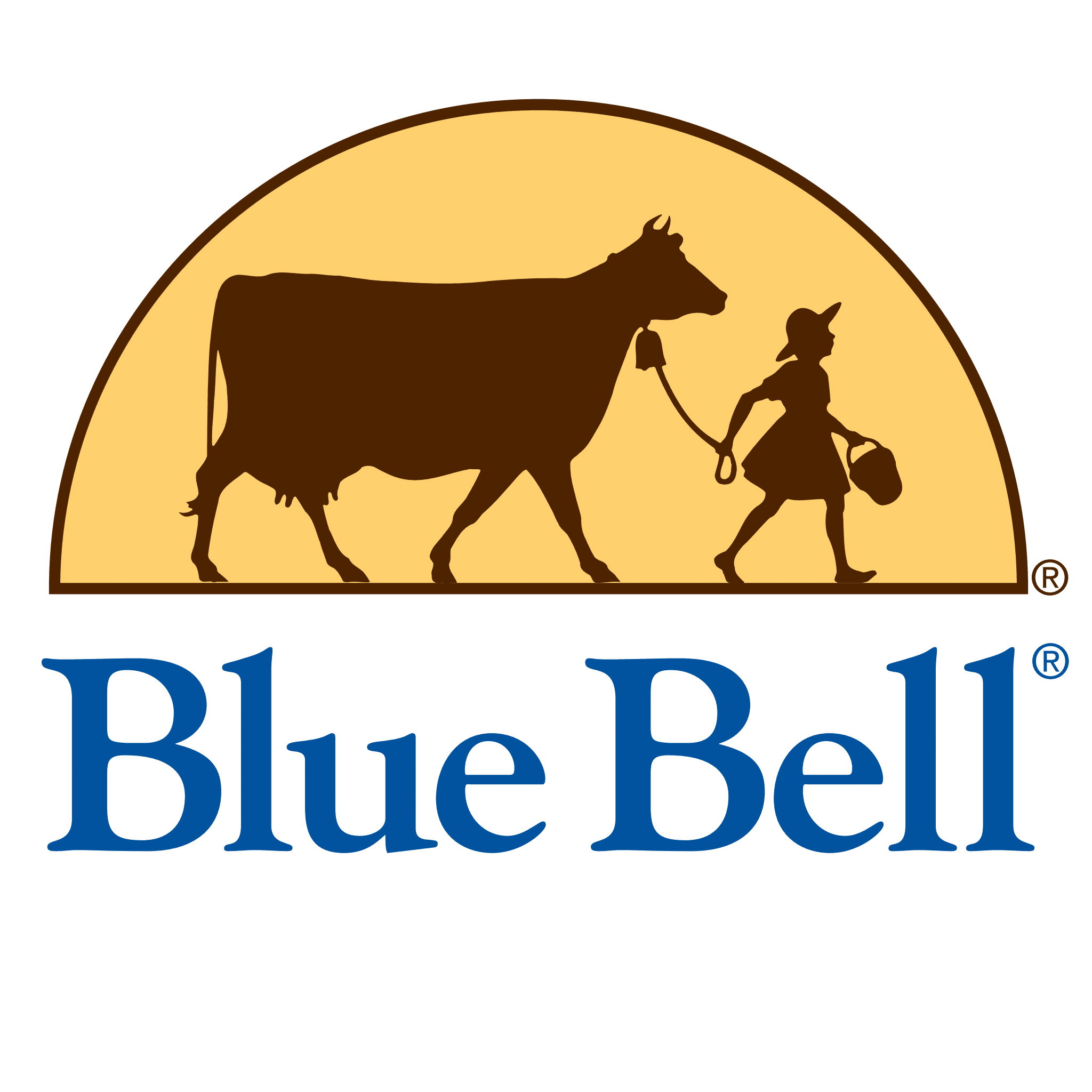 Assorted Ice Cream Flavors
Station 25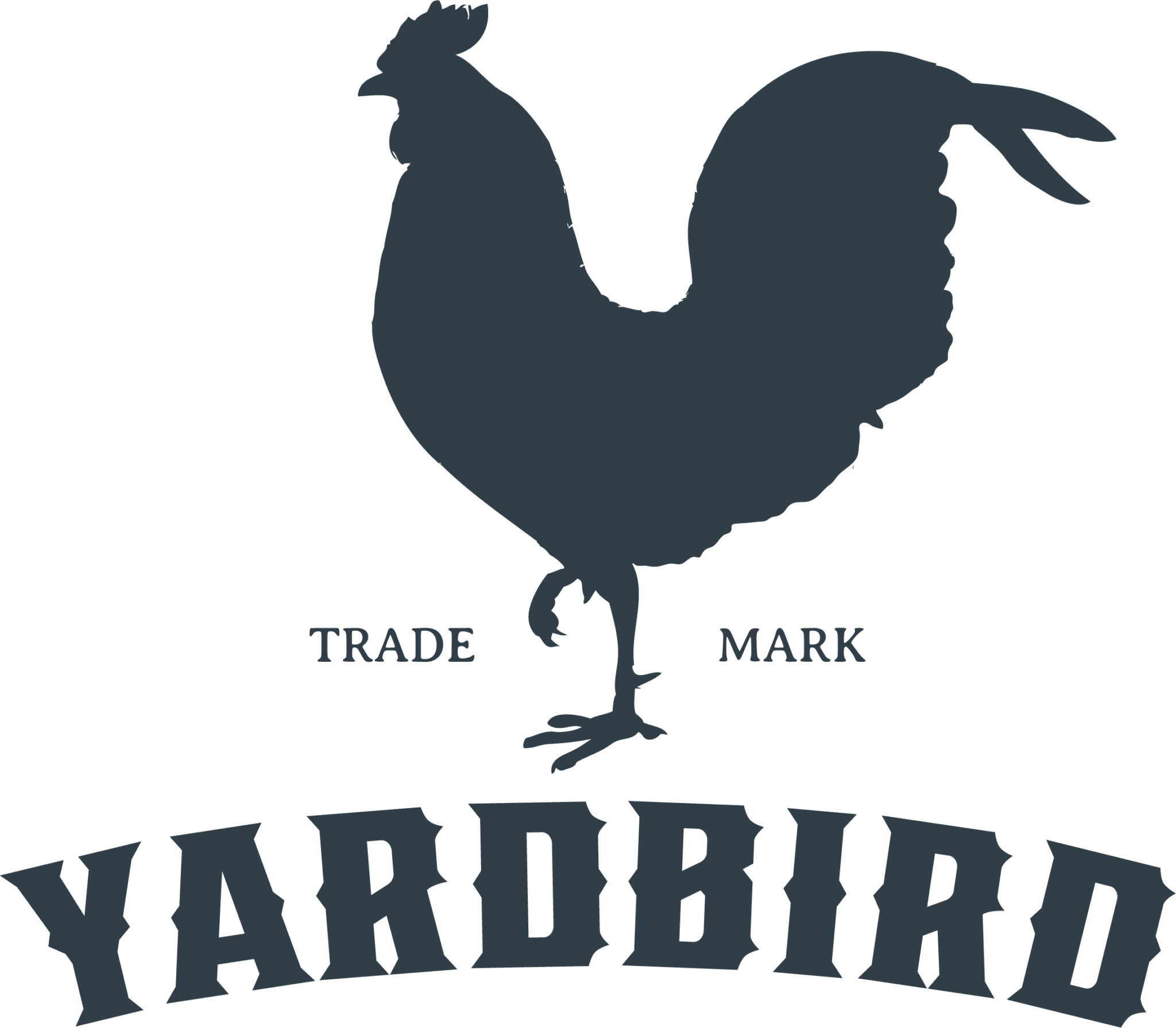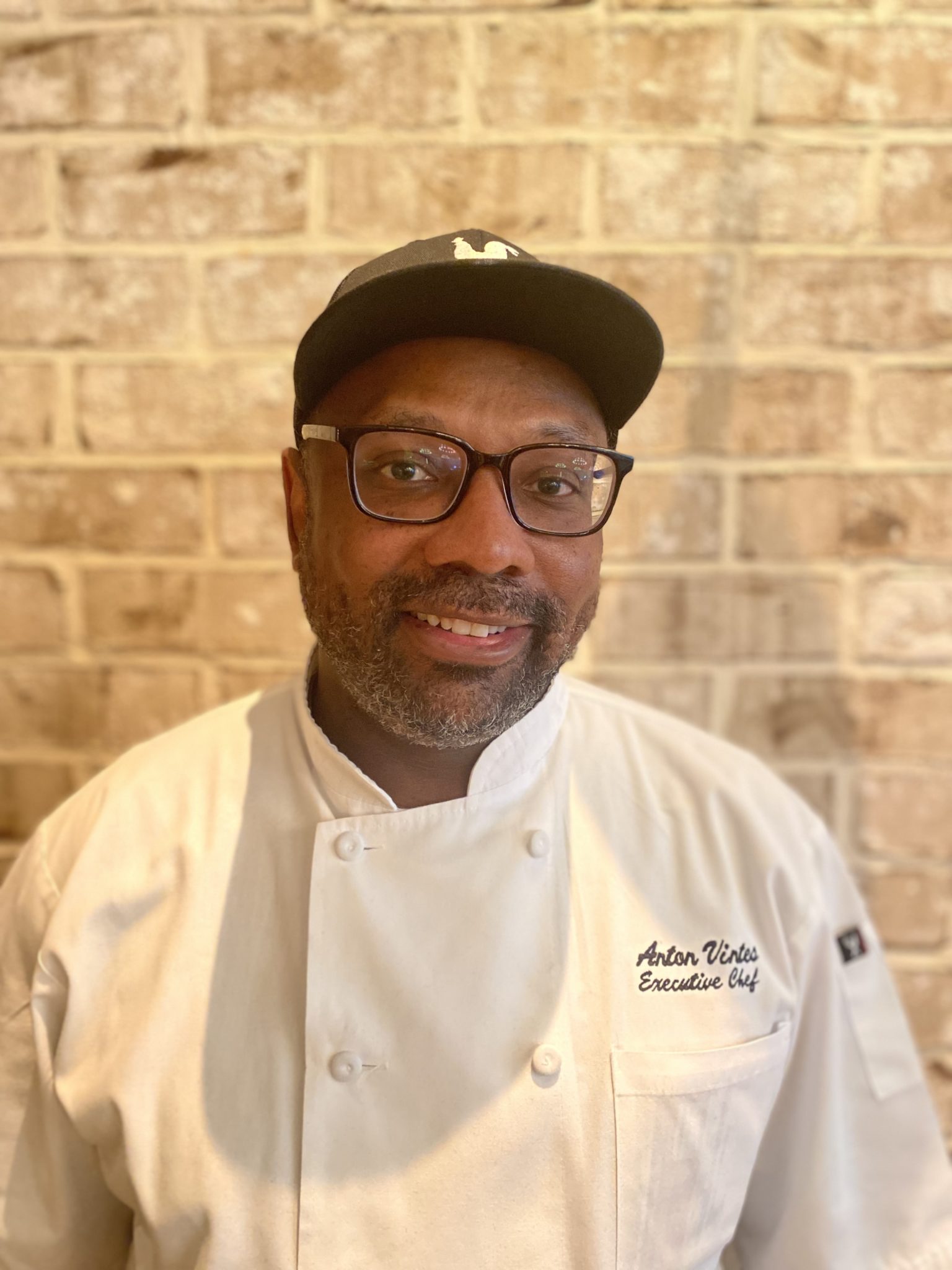 Chef Anton Vintes
Shrimp & Grits - Georgian White Speckled Grits Topped with Country Ham, Onion and Shrimp, sauteed in a reduction of veal stock and PBR
Vegetarian Upon Request
Station 26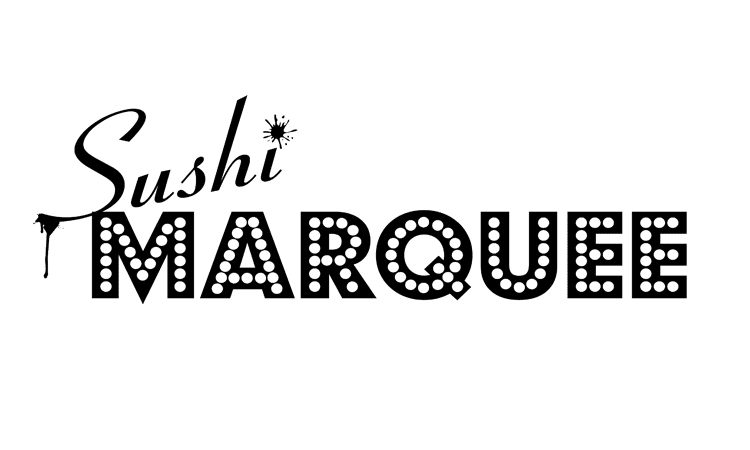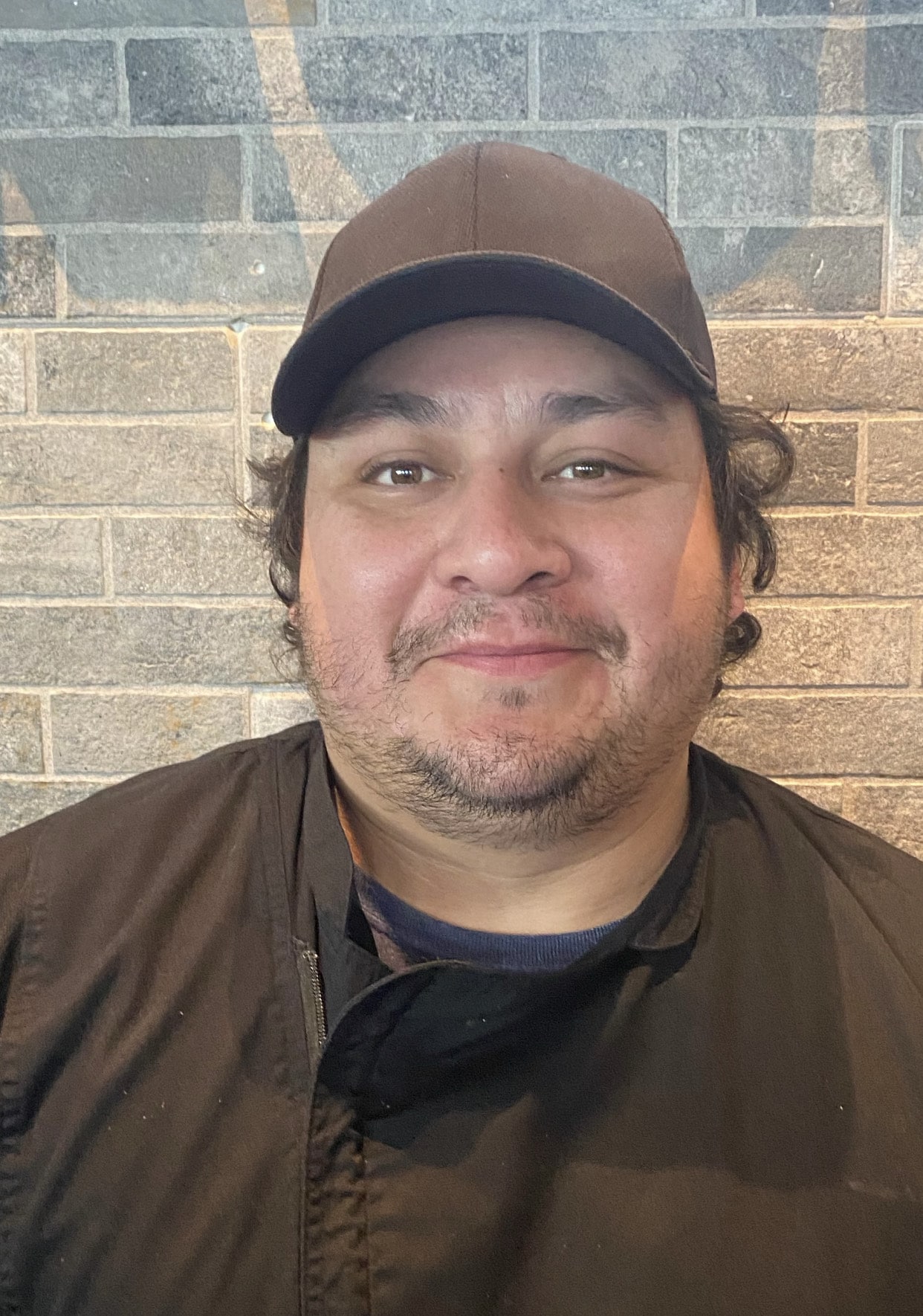 Chef Jose
Chicken Fried Rice, Variety of Sushi Rolls and Shishito Peppers
Vegetarian Upon Request
Station 27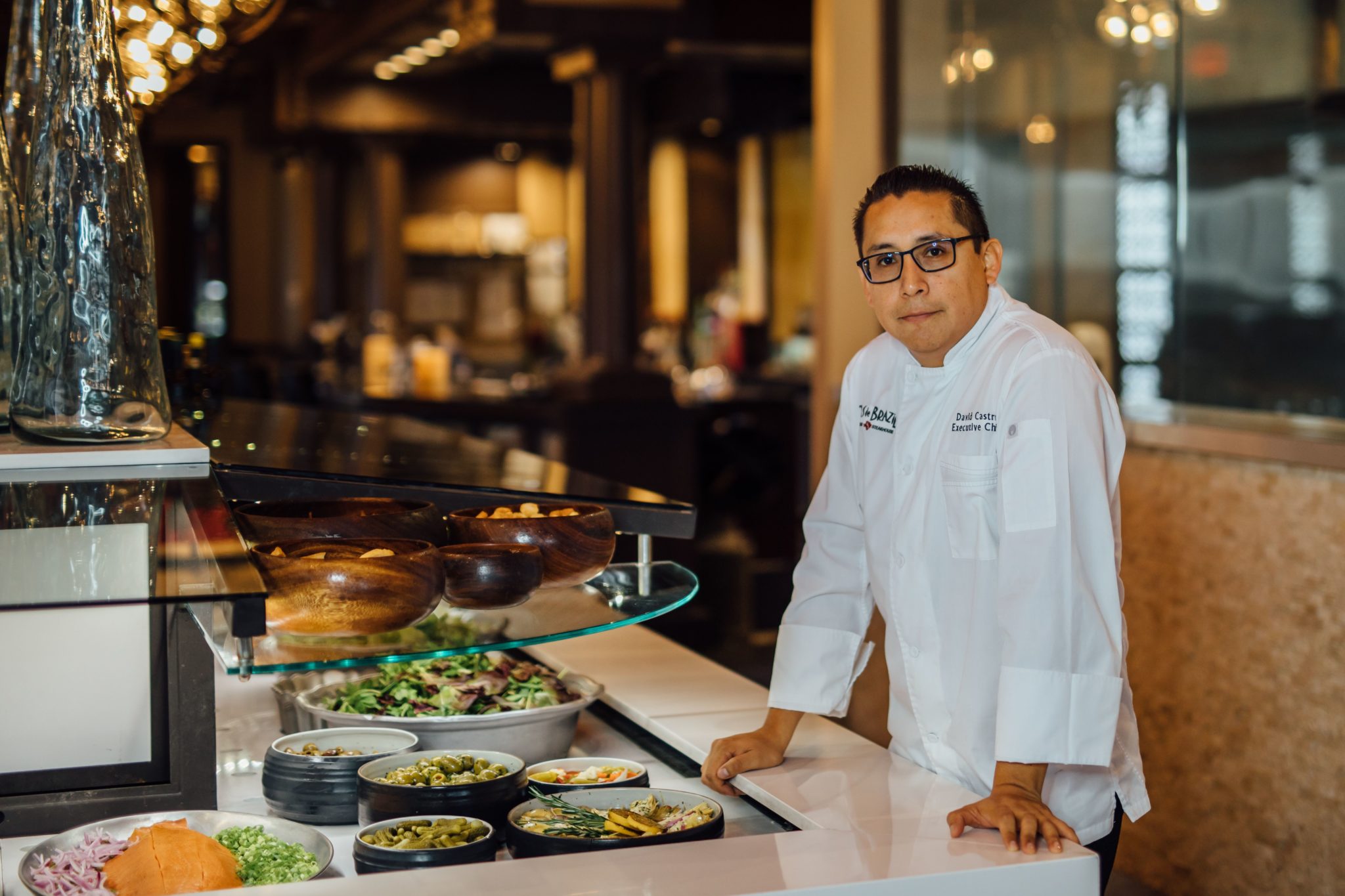 Chef David Castro
Flank Steak with Horseradish Mashed Potatoes & Chimichurri
Vegetarian Upon Request
Station 28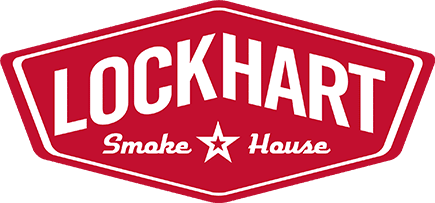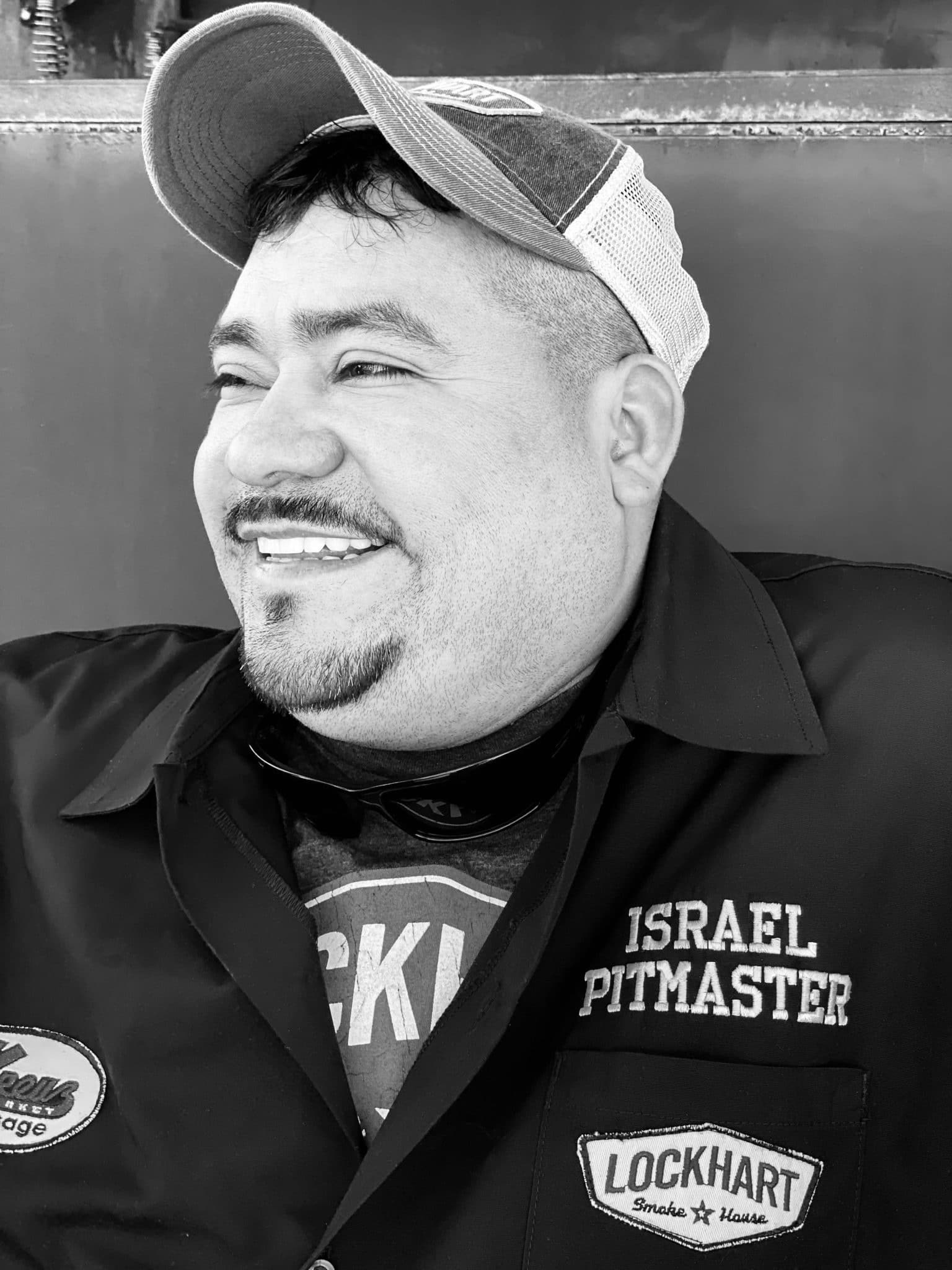 Pitmaster Israel Rodriguez 
Turkey and Cole-Slaw Sliders
Vegetarian Upon Request
Station 29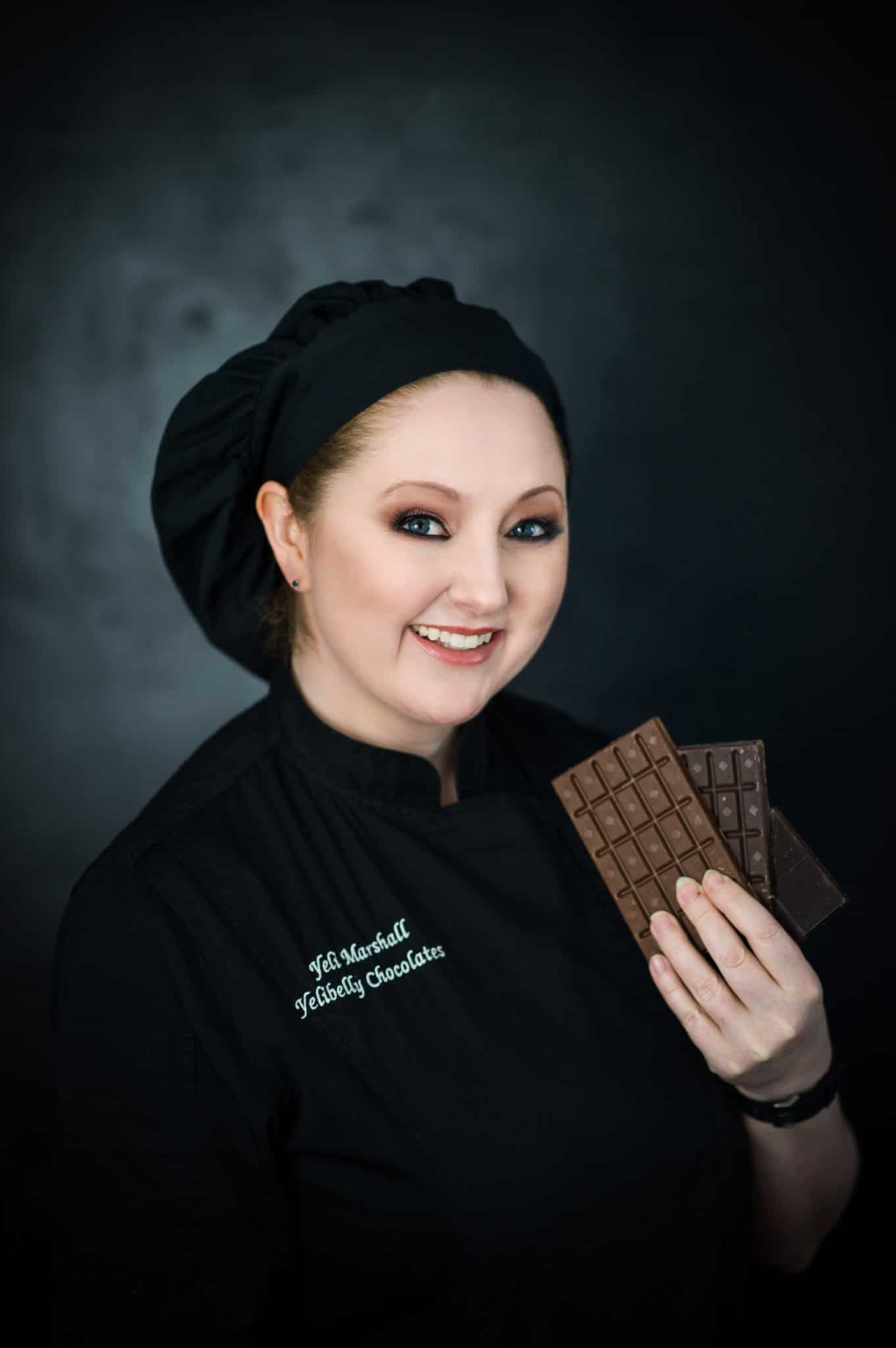 Chef Yeli Marshall
Liquid Nitrogen Ice Cream, Various Flavors of Infused Gourmet Ice Cream
Gluten-Free
Vegan
Vegetarian
Station 30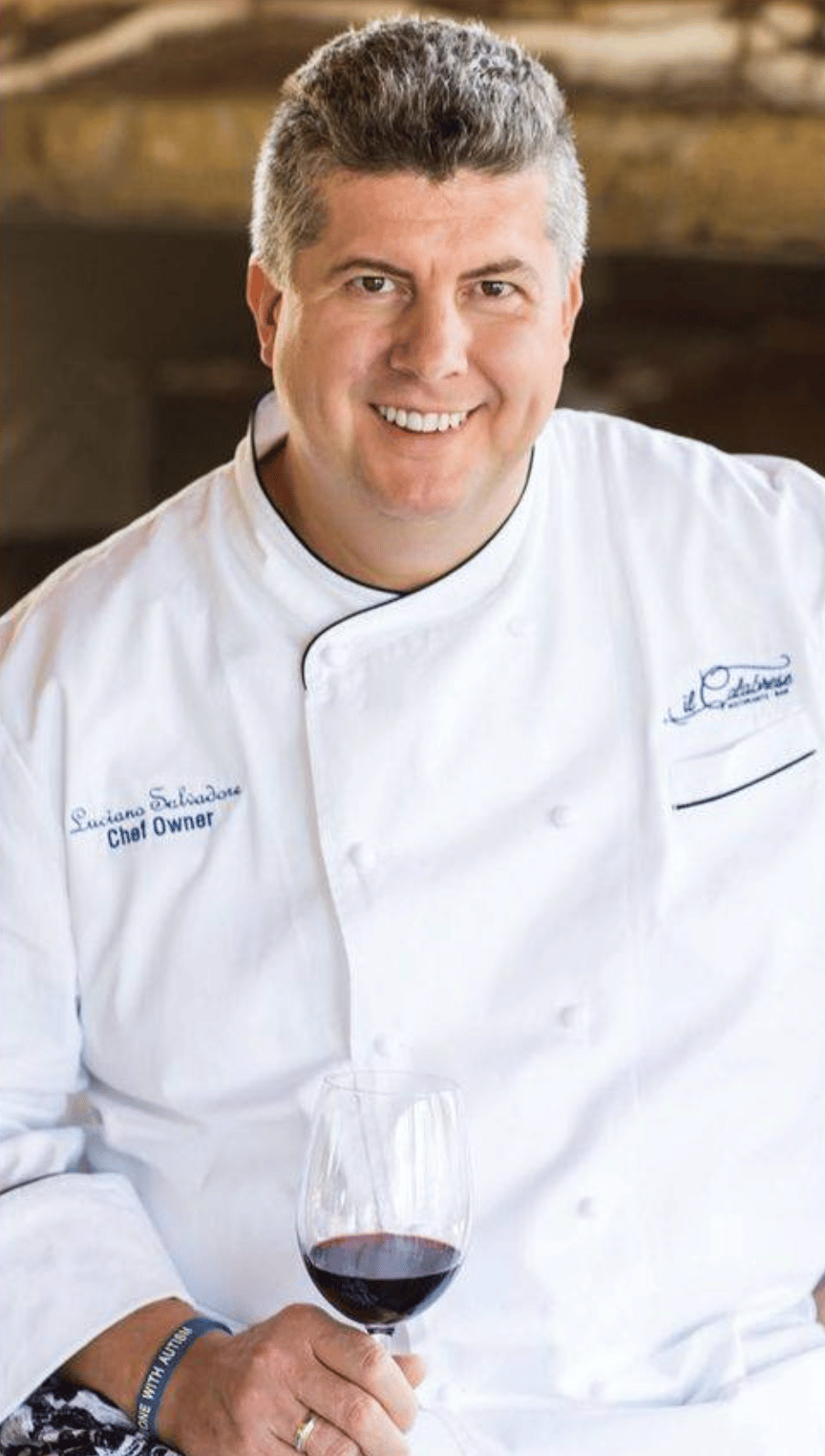 Chef Luciano Salvadore
Cavatelli al Ragu Bianco di Vitello e Crema Tartufata  
Station 31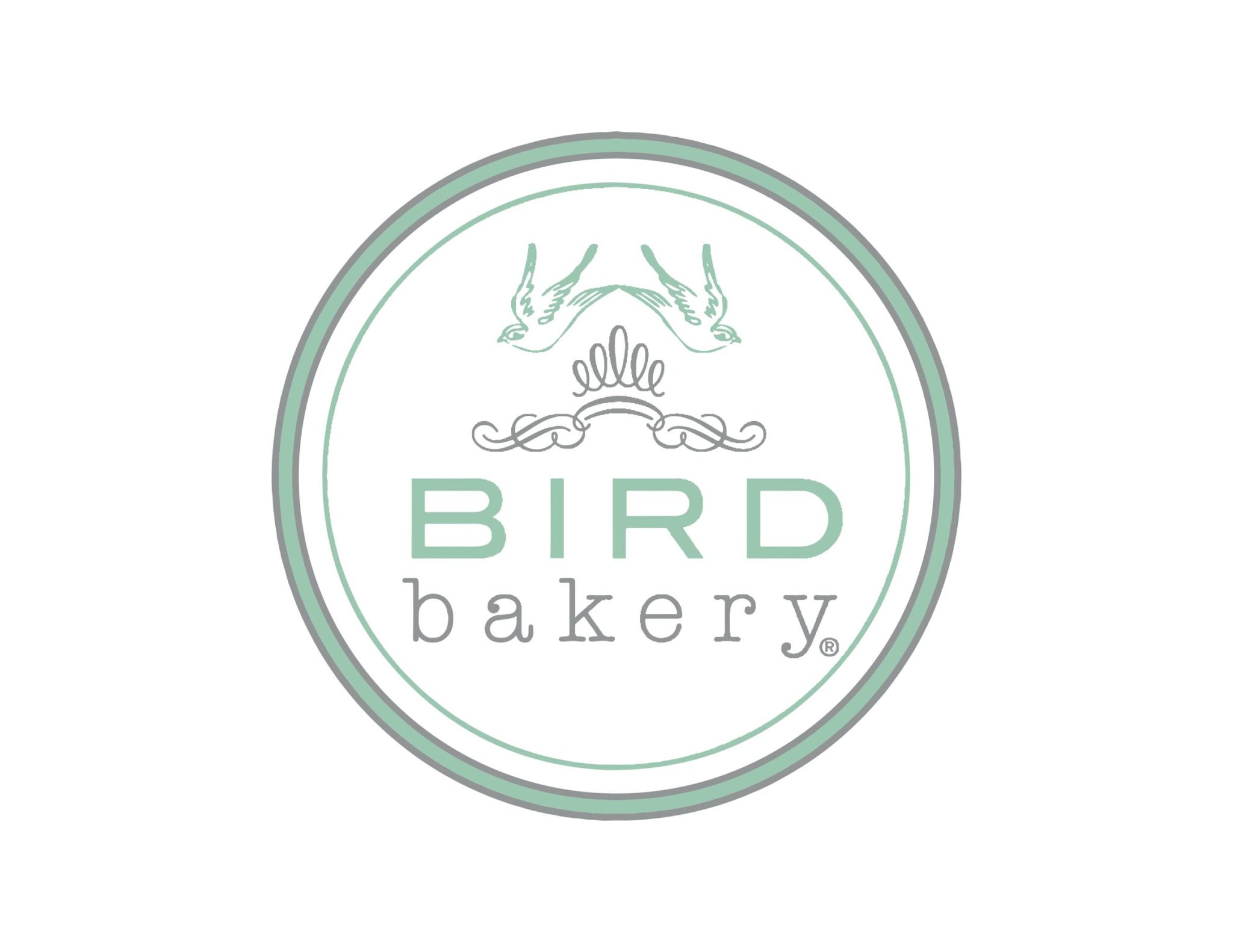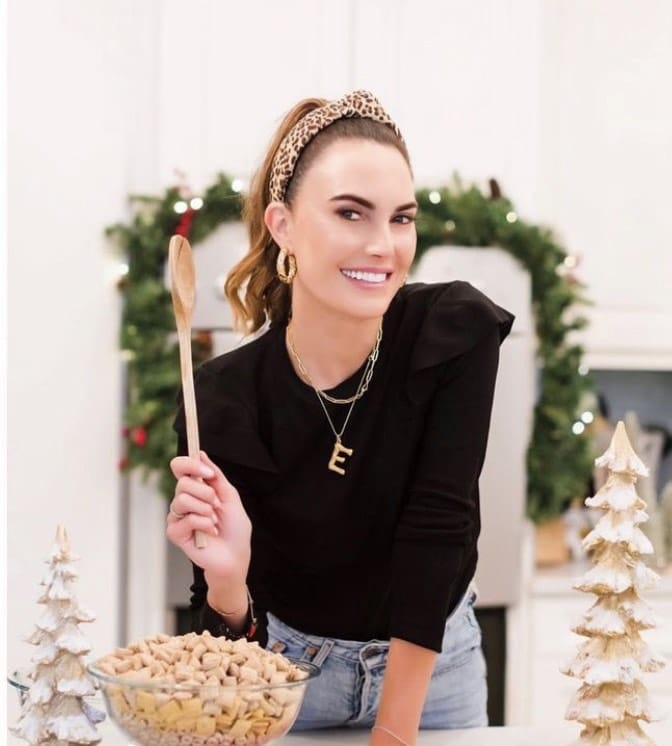 Chef Elizabeth Chambers
Assorted Mini Cupcakes and Mexican Hot Chocolate Brownie Bites
Vegetarian
Station 32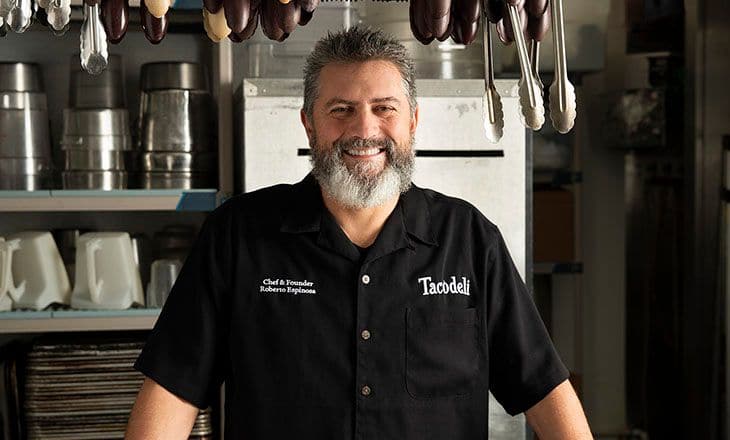 Chef Roberto Espinosa
Puerco Verde- organic pork shoulder, salsa verde, queso fresco, cilantro, and onion.
Queso with 100% Organic masa chips
Salsa Dona and Salsa Roja 
Station 33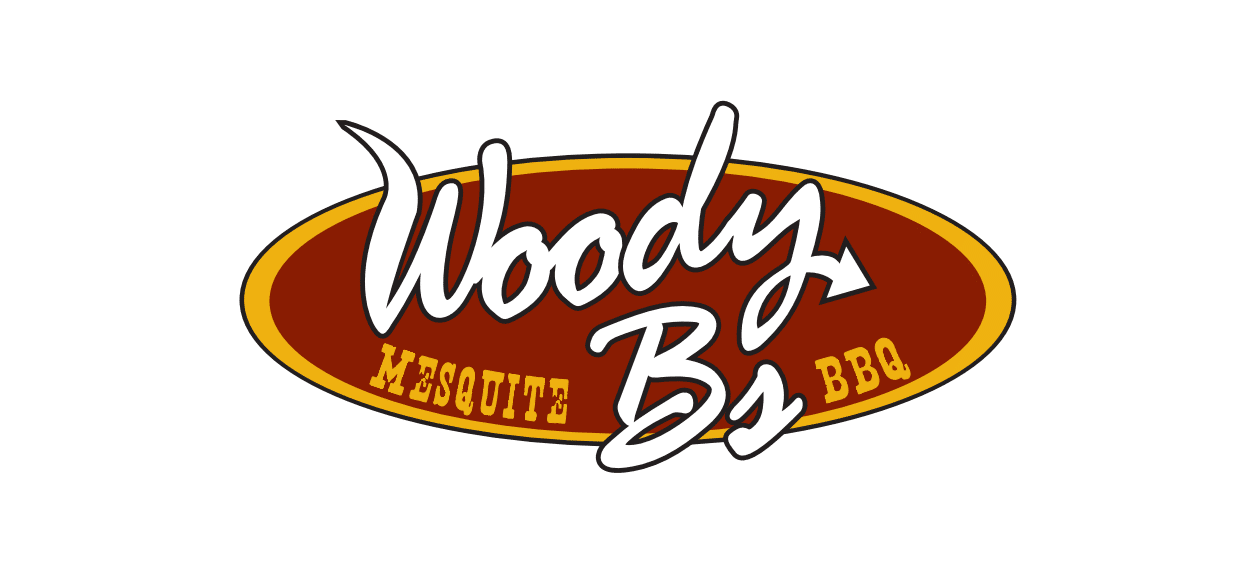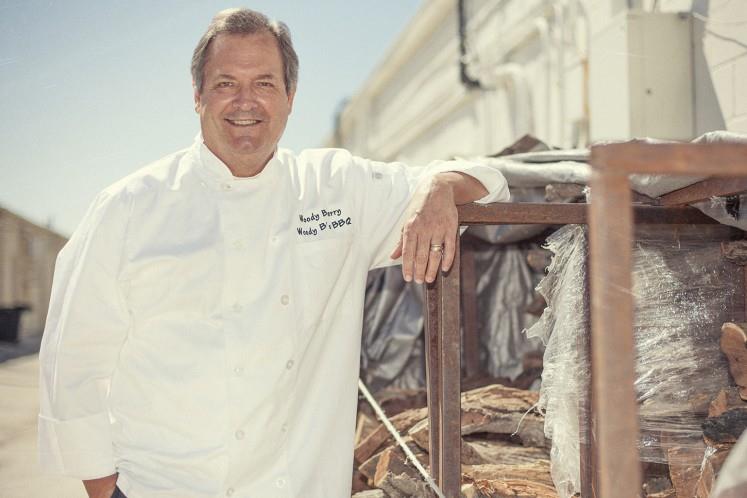 Chef Woody Berry
Mesquite smoked, lemon peppered salmon with whipped cream cheese and capers on a cracker  
Station 34