The Status of Hunger in North Texas
September 25, 2019
 | 
Blog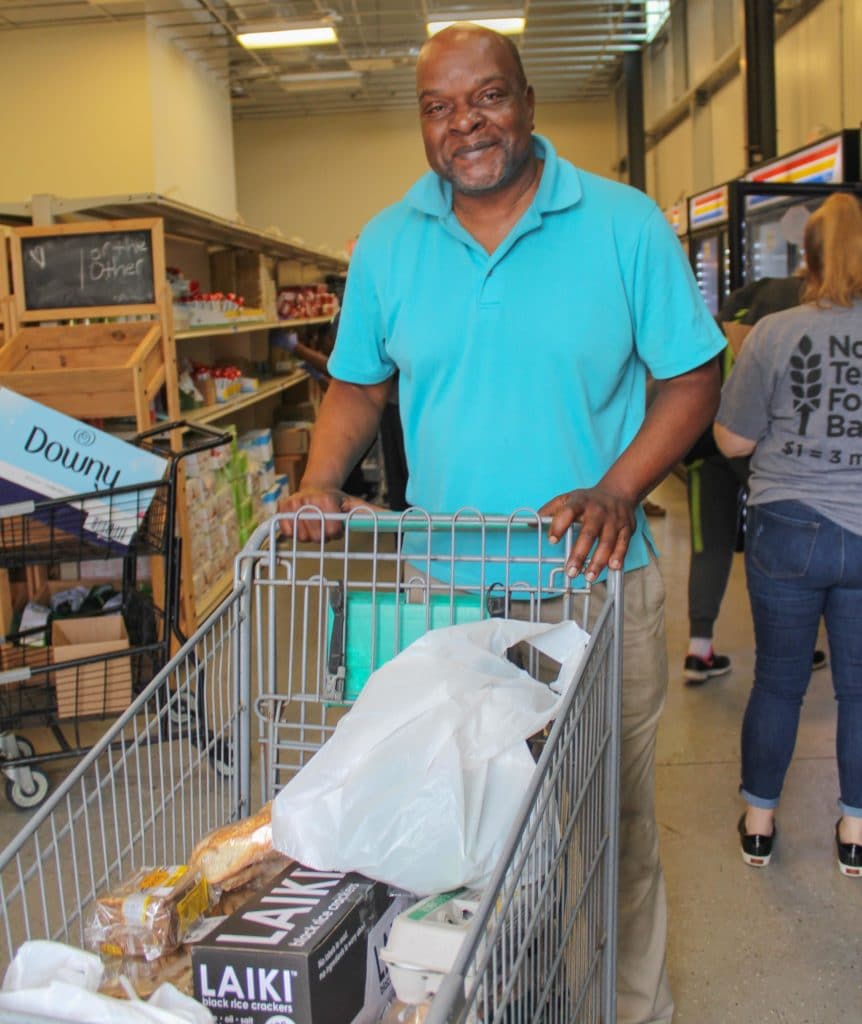 Today in North Texas, we know that far too many of our neighbors still face a harsh reality. In our 13-county service area alone, nearly 800,000 neighbors live in food-insecure households, and this includes almost 300,000 children. Being food-insecure means these neighbors are without reliable access to a sufficient quantity of affordable and nutritious food. At the North Texas Food Bank, we are making progress toward closing this hunger gap, but much work remains to be done to reach our 10-year plan of providing access to 92 million nutritious meals annually by 2025.
I am once again reminded of a core belief at the North Texas Food Bank – no one deserves to be hungry. Regardless of the cause, whether from consequence or circumstance or choice, hunger is never appropriate. Until all our neighbors are no longer hungry, no longer struggle to put food on the table come mealtime, or have to choose between medicine, utilities or groceries, our critical hunger relief work will continue. It must continue because North Texas is home to almost 800,000 neighbors who don't know where they will find their next healthy meal. But I absolutely know that our hard work, innovative collaborations, the Feeding Network of more than 200 Partner Agencies and our many passionate supporters help provide access to more nutritious meals every day. July 1, 2019 marked the start of our new fiscal year, and I am thrilled to share that last year, the Food Bank successfully provided access to almost 77 million nutritious meals for food-insecure neighbors. To break this down further – that is equivalent to more than 200,000 nutritious meals in a single day.
This month also marks the one year anniversary of our Perot Family Campus in Plano. As I reflect on this milestone year, I could share that our new cold dock helped support the distribution of 28.2 million pounds of fresh produce. Through our programs and partnerships, NTFB provided hungry children with access to approximately 23.4 million nutritious meals, and hungry seniors with access to approximately 16.4 million nutritious meals. We also saw a tremendous increase in volunteer hours – more than 104,000 hours. Also, our Mobile Pantry program continues to expand – helping distribute six million pounds of fresh produce and other healthy food to neighbors residing in areas of need.
Yet what I want to focus on most are the clients we are able to better serve with our new, state-of-the-art facility. Real people who struggle with hunger. The increase in distribution, meals provided to children and seniors, and rising volunteer hours – all are in effort to serve those neighbors who wonder – will I eat today?
One meal might seem insignificant, but to Anthony it provided critical nutrition, and gave him the encouragement needed to face another day. Our team recently met Anthony at the CitySquare Food Pantry, a member of the Food Bank's Feeding Network of Partner Agencies. Newly unemployed and facing a challenging time in life, this was just his second visit to the pantry. We all know starting over is never easy, and when you don't know where your next meal might come from, plotting a new plan, likely seems unmanageable. The nutritious food Anthony received from the pantry that day nourished his body and mind, and provided the encouragement he needed to take that next step. He shared with our team that the healthy food he received was helpful for him both "physically and mentally."
Hunger does not need to exist in North Texas, and together we can ensure that year after year, we continue to provide access to more healthy meals, to all our hungry neighbors. This year, will you join us as we strive to provide 80 million meals to neighbors like Anthony? Because regardless of what life might bring, every meal truly does make a difference.
To learn how you help neighbors like Anthony, visit www.ntfb.org/get-involved.
With Gratitude,
Trisha
President and CEO, North Texas Food Bank