The North Texas Food Bank's Response to Covid-19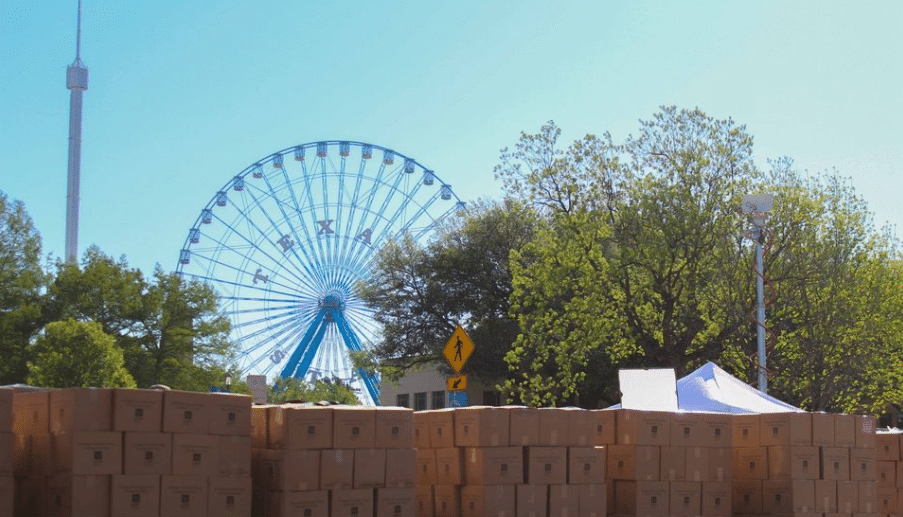 We are optimistic that with the growing widespread availability of the vaccine, more North Texans will be able to return to work and school and economic recovery can begin. But we also know that many of our neighbors will still feel the impacts of the pandemic for months or even years to come. We will continue to be on the frontlines ensuring those in need have nutritious food and working with our Partner Agencies to increase access to additional services that will help our neighbors regain self-sufficiency.
The North Texas Food Bank is following guidance from the Centers for Disease Control (CDC), the World Health Organization (WHO), our national partner Feeding America and local entities including the Dallas County Health & Human Services (DCHHS) concerning COVID-19.
Meeting the Need in North Texas
NTFB has welcomed back volunteers to sort and pack food at our Perot Family Campus in Plano Thursday-Saturday. To keep our volunteers and staff safe we have implemented new policies and appreciate everyone's cooperation.
The Mass Care Task Force is now active. This is a collaborative partnership between NTFB, The Red Cross, The Salvation Army, and Volunteer Now.
We are working with local school districts to ensure continuity of our Food 4 Kids program as well as the School Pantry program.
Our Mobile Pantry program is now exclusively a drive-thru model to create a "low touch" experience.
When restaurants and businesses shut down due to COVID-19, NTFB worked with Shfitsmart and a fund at the Communities Foundation of Texas called Get Shift Done to create family meal boxes. This partnership provided income to displaced hospitality employees while also providing a critical service to the community.
Key Statistics & Information
The North Texas Food Bank provided access to 125,553,735 meals during Fiscal Year 21 (compared to almost 97 million in FY20).

The North Texas Food Bank provided access to 9,730,421 million meals in October 2021, a 23% increase from pre-pandemic October 2019 and a 4% increase from September 2021. 

The unemployment rate for Texas in September 2021 was 5.6%, down from an August 2021 rate of 5.9% and still higher than the national rate of 4.8%. 

The North Texas Food Bank and the agencies within our Feeding Network saw a slight decrease in need during Q1, which can be attributed to federal aid programs such as the child tax credit, earned income tax credits and incremental SNAP benefits among other factors such as increased employment rates. 
Precautionary Hygiene Measures
Right now, the food bank's volunteer and distribution efforts are continuing thanks to the support of the workers employed thanks to the Get Shift Done fund.  Additional precautionary hygiene measures and contingencies are in place to maintain the health and wellness of our staff, Get Shift Done team members as well as those that receive our food: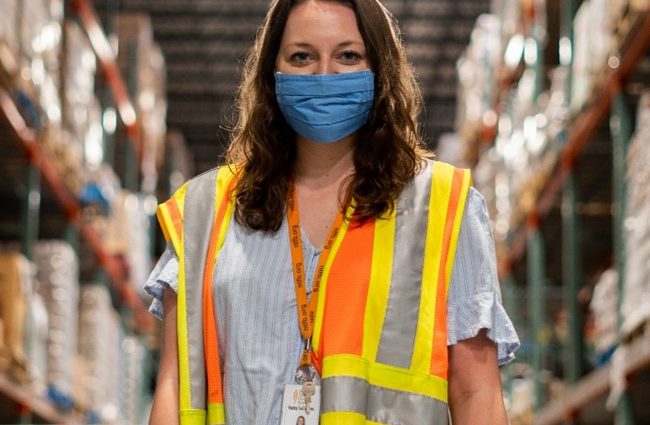 We are taking necessary measures to ensure all employees, visitors, and persons served who are experiencing any symptoms of illness stay home and avoid contact.
We are creating additional spacing between the groups working on the volunteer floor.
External facing staff have been provided with sanitizing kits to safeguard themselves and the public.
Hand sanitizing stations are available across the volunteer floor.
Tools used during each shift will be cleaned after each shift.
High touch surfaces will be cleaned frequently.
We are following the recommendations of the CDC to help stop the spread of germs and have posted their guidelines in public areas as a reminder for those coming to the Food Bank.
All team members will be prompted to wash hands before and during shifts and we will also have gloves available.
In addition, we are also providing the following suggestions to employees, volunteers, partners and other supporters:
If you feel ill, stay home and avoid exposing others
Wash your hands with soap and water for at least 20 seconds and help young children do the same. If soap and water are not available, use an alcohol-based hand sanitizer with at least 60% alcohol
Avoid touching your eyes, nose, and mouth with unwashed hands
Avoid close contact with people who are sick
Clean and disinfect frequently touched objects and surfaces using a regular household cleaning spray or wipe
Cover your cough or sneeze with a tissue, then throw the tissue in the trash. If you do not have a tissue, use your sleeve (not your hands)
For additional information and resources please visit the CDC website or call the Texas Department of State Health Services hotline: 1-877-570-9779 with hours: 7:00 a.m. - 6:00 p.m., Monday - Friday.
Thank you for your continued support of the North Texas Food Bank, we are committed to serving our neighbors in need.