The North Texas Food Bank Remembers H. Ross Perot Sr.
The North Texas Food Bank mourns the loss of H. Ross Perot Sr., a true trailblazer with a heart larger than the Lone Star State. He leaves a legacy marked by hard work, innovation and especially kindness.
The history of the NTFB is woven with contributions from the Perot family. The Perot Foundation helped secure the warehouse for our very first facility on Cockrell Hill Road in Southwest Dallas.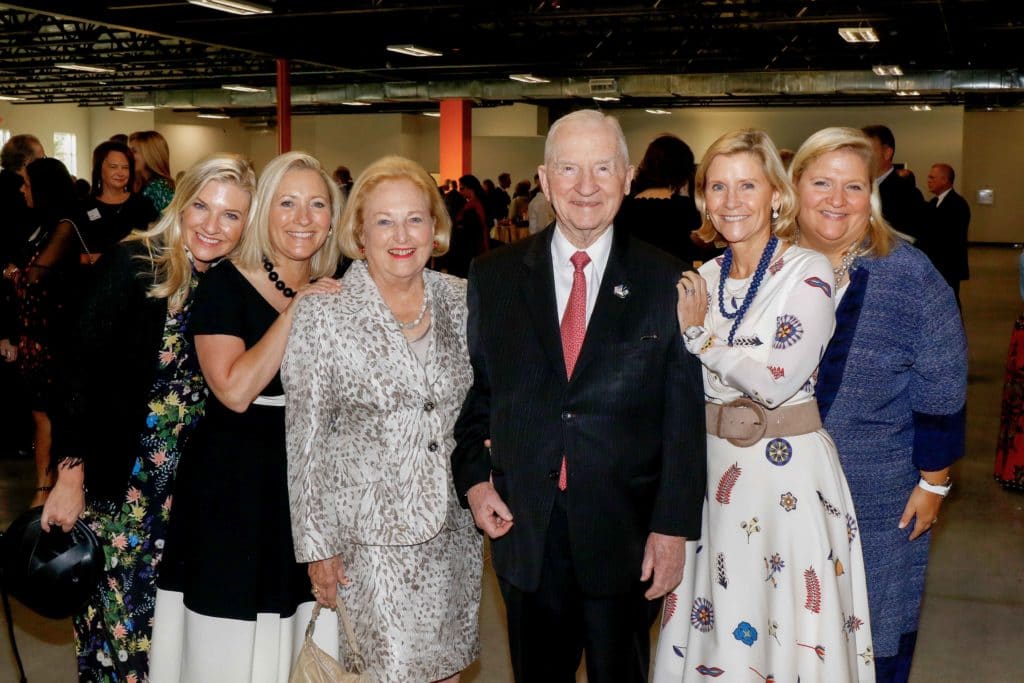 In 2015, when the Food Bank embarked on a capital campaign, Stop Hunger Build Hope,Ross Perot Sr., alongside his wife and 5 children provided a generous contribution to the campaign. This act of kindness allowed the Food Bank to open a state-of-the-art volunteer and distribution center in Plano, which proudly bears the name, the Perot Family Campus. Their gift also enabled key investments into the NTFB's Partner Agency Feeding Network, all in an effort to get more healthy foods to our neighbors in need.
The desire to give back to the community is evident by his many good works. From a young age, philanthropy was a priority, as a boy, an 'X' marked on the curb outside his family home, signified a pledge to feed anyone passing by who was hungry.
That selflessness launched a longstanding and multi-generational commitment to hunger-relief, one that is showcased at the NTFB Perot Family Campus. The NTFB recently unveiled our own 'X,' a giant sculpture outside our new home that tells the community that this is also a place where hungry people can get the help they need.
The Perot family asked the Food Bank team to set up a special page where the community could come to make a gift in memory of Ross Perot Sr. To honor this tremendous legacy, please visit ntfb.org/perot
It is clear that North Texas is a better place thanks to the generosity of Ross Perot Sr., and his family. As we mourn this loss, the Food Bank team pledges to honor the memory of Ross Perot Sr., by fulfilling our promise to close the hunger gap in North Texas, working to provide 92 million meals by 2025.

In remembrance,
Trisha Cunningham
President and CEO
North Texas Food Bank