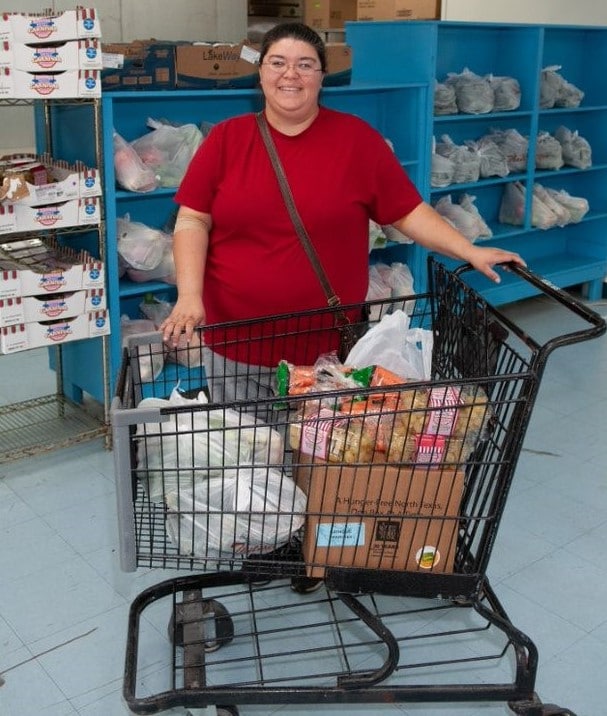 During this season of gratitude, at the North Texas Food Bank, we are immeasurably thankful for your support feeding our hungry neighbors. How can we express our appreciation?
"You can't tell them thank you," explains Petra. "Because thank you is not enough."
Petra receives food assistance from a local pantry in her West Dallas neighborhood. With a family of seven all under one roof, they often struggle to keep food on the table. Recently they had to choose between food, and having electricity. For neighbors in need, food is often the first expense cut when faced with adversity.
So Petra is right. Thank you does not seem adequate when expressing our sincere appreciation for your support providing healthy food to hungry children, seniors and families. Your commitment ensures that every day, our NTFB team and vast Feeding Network of more than 200 Partner Agencies supplies access to 200,000 nutritious meals. Each meal nourishing a hungry neighbor, providing hope for a better tomorrow.
When thank you seems small, like Petra — we will act out our appreciation. Even with what little she has, she supports her neighbors in need, and has taught her three young children to do the same.
"My door is always open. I don't care who you are. I have a meal for you," she says. "That's why I'm grateful for the pantry, because it helps us."
To express our appreciation during this Thanksgiving season, and all throughout the year, we will continue onward. We will strive toward our goal of ending hunger by providing more healthy meals to the almost 800,000 food-insecure neighbors in North Texas. With each meal provided, we honor your support by nourishing a neighbor in need. And with that, we thank you.
To learn how you can help end hunger in North Texas, visit www.ntfb.org/get-involved.