Providing an Essential Service
Dallas County Shelter in Place:
For purposes of this Order, "Essential Businesses" means:
Providers of Basic Necessities to Economically Disadvantaged Populations.
Businesses that provide food, shelter, and social services, and other necessities of life for economically disadvantaged or otherwise needy individuals.
In 6th grade biology I remember repeating over and over, 'food, water, shelter, space…food, water, shelter, space', memorizing the essentials for all living things.
As a food banker since 2013, I've seen first-hand how essential nutritious food is to living and a life.
When the county judge issued Shelter in Place orders, most folks had to scramble to move their outside work, inside their homes. I had to do the exact opposite.
In my normal role, I office from home. I work with our public officials and community partners where phone calls, face to face meetings and coffee dates are vital. With meetings and handshakes now put aside, I redeployed to our new production warehouse located in Dallas.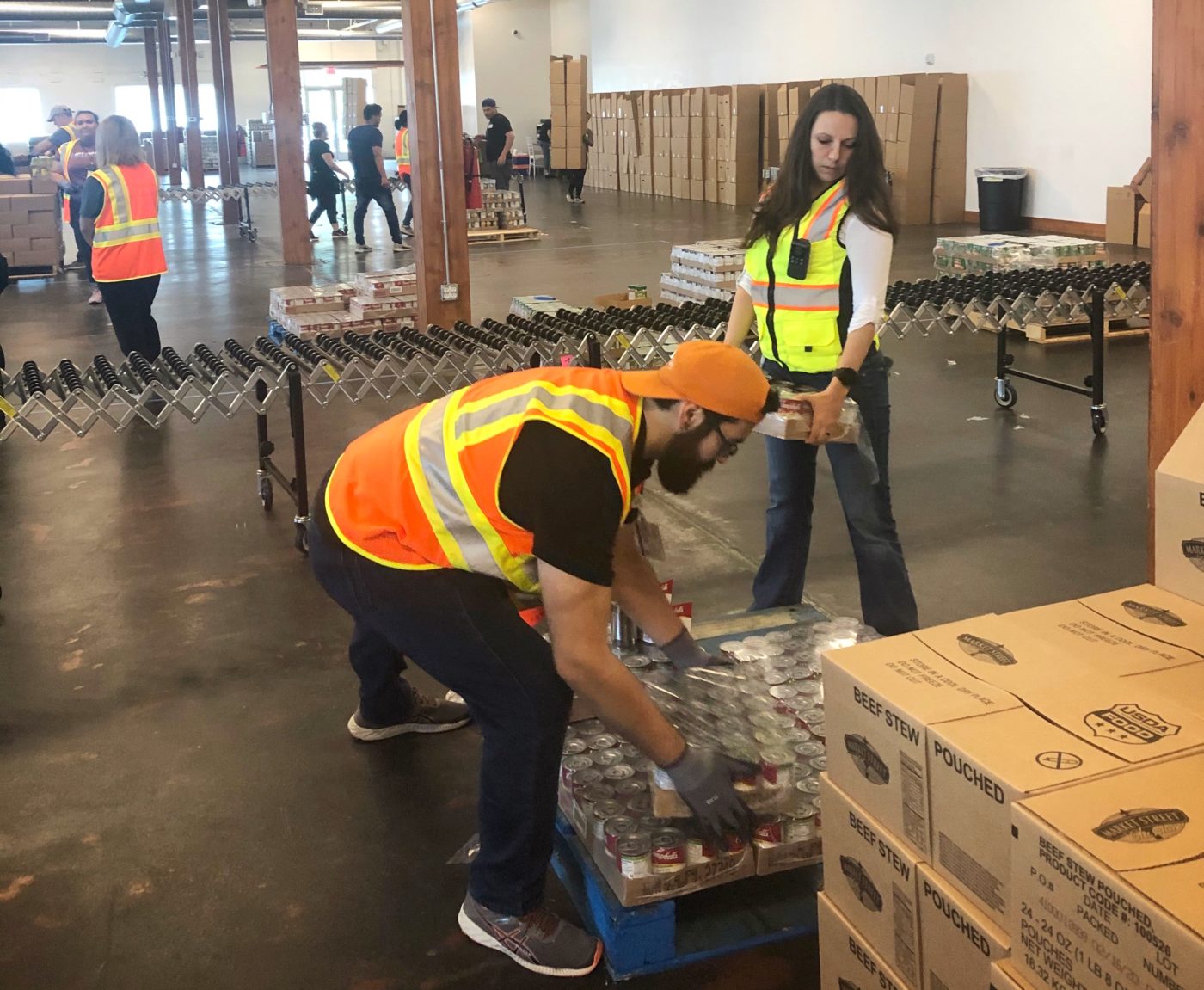 The opening of this location came with a mile long checklist and a bit of strategic trial and error. But we did what food banks do best, we figured it out. Now I leave my house two hours before sunrise and return home just in time to catch the sunset from my porch. I'm honored and grateful to be able to serve during this time but also realize what great responsibility comes along with that. On the floor, we keep social distance rules, constantly wash hands, and keep each other in check. I'm naturally one of those "hugger/high five" people too, so I'm learning to fight my southern hospitality inclinations.
Each day we are focused on the many seniors, families, individuals, and children who are counting on us to help them get safe, nutritious food into their homes and onto their tables.
I've seen my fair share of disasters from floods, chemical explosions, tornados, hurricanes, to government shutdowns but now we are all in the uncharted territory of a pandemic. We are learning, assessing, adapting, and pushing forward each day to fulfill our mission to serve North Texas. We've always known our food bank is important to our community but this pandemic has taught us that yes, we truly are essential.
Dr. Valerie Hawthorne
Director of Government Relations