Start a Focused Food Drive to Support the NTFB
The Food Bank depends on donations of food from retail partners, as well as the public, to stock the shelves of our Feeding Network. As the Senior Manager of Food Sourcing for the Food Bank, when news broke about how this disease was impacting other countries, one of my first thoughts was the potential impact on our neighbors in need. I knew there was a great possibility we may see retail donations decrease just as the needs of our community were increasing. During these unprecedented times, while we work to meet the need during the COVID-19 crisis, we need the support of the public more than ever.
You might have heard that the Food Bank is temporarily changing our volunteer model– bringing on displaced workers from the hospitality industry to work with us to create family boxes that -will be provided to our agencies for public distribution. These workers are paid for their support through Shiftsmart via a fund at the Communities Foundation of Texas as a way to supplement lost income due to the closures of restaurants, sporting arenas, etc. As someone who has worked in this industry, I know how important this opportunity is for those impacted.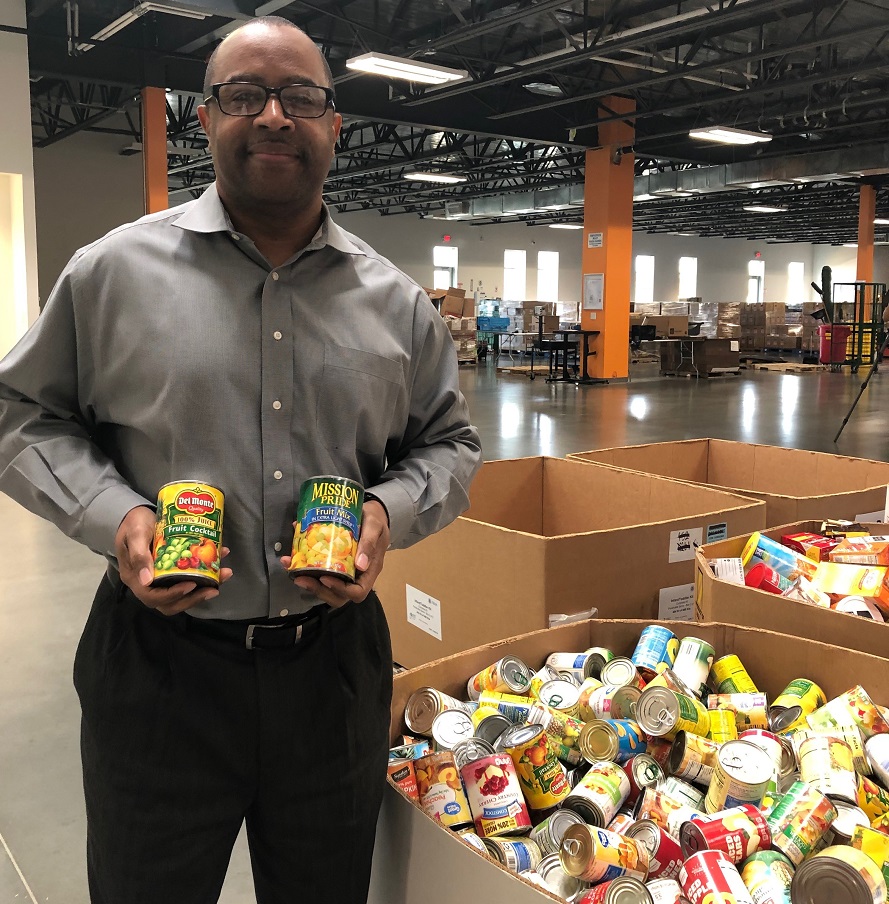 We know that shifting to a box model to create "low touch" distribution opportunities for our partners will mean that we will not be able to sort through donated product as we usually do. The demand is just too high for the boxes. That's why I am hoping that the public can help. If you are able to gather food items for the NTFB, please consider making it a "Focused Food Drive." This means that you would work to gather a single kind of item to provide to the NTFB.
Here is our most needed list:
Canned Tuna or Chicken
Peanut Butter
Cereal Bars
Canned Fruit in juice
If you are able to mobilize your neighborhood, church, service group or others to help source these critical items identified by our nutrition team for these family boxes, you would be a Hunger Hero for the NTFB during these times of uncertainty. Click here to learn more about our canned food drive process and register your effort. To make things even easier, you can also help purchase items from our Amazon wishlist. Visit NTFB.org/wishlist and select the Food Bank as the shipping address.
We are grateful to you for helping us streamline our new volunteer process by providing us with presorted items. We hope to return to normal operations soon, but in the meantime, we will work to do everything we can to help our community during this difficult time. To read more about what we are doing to support the community during the COVID-19 crisis, click here.
To drop off donations from your focused food drive visit us at our Perot Family Campus at 3677 Mapleshade Lane Plano Texas, 75075. Our hours are Monday – Friday: 8:30 a.m. – 4:30 p.m and Saturday: 8:30 a.m. – 3:30 p.m.
Mike McAfee
Senior Manager of Food Sourcing