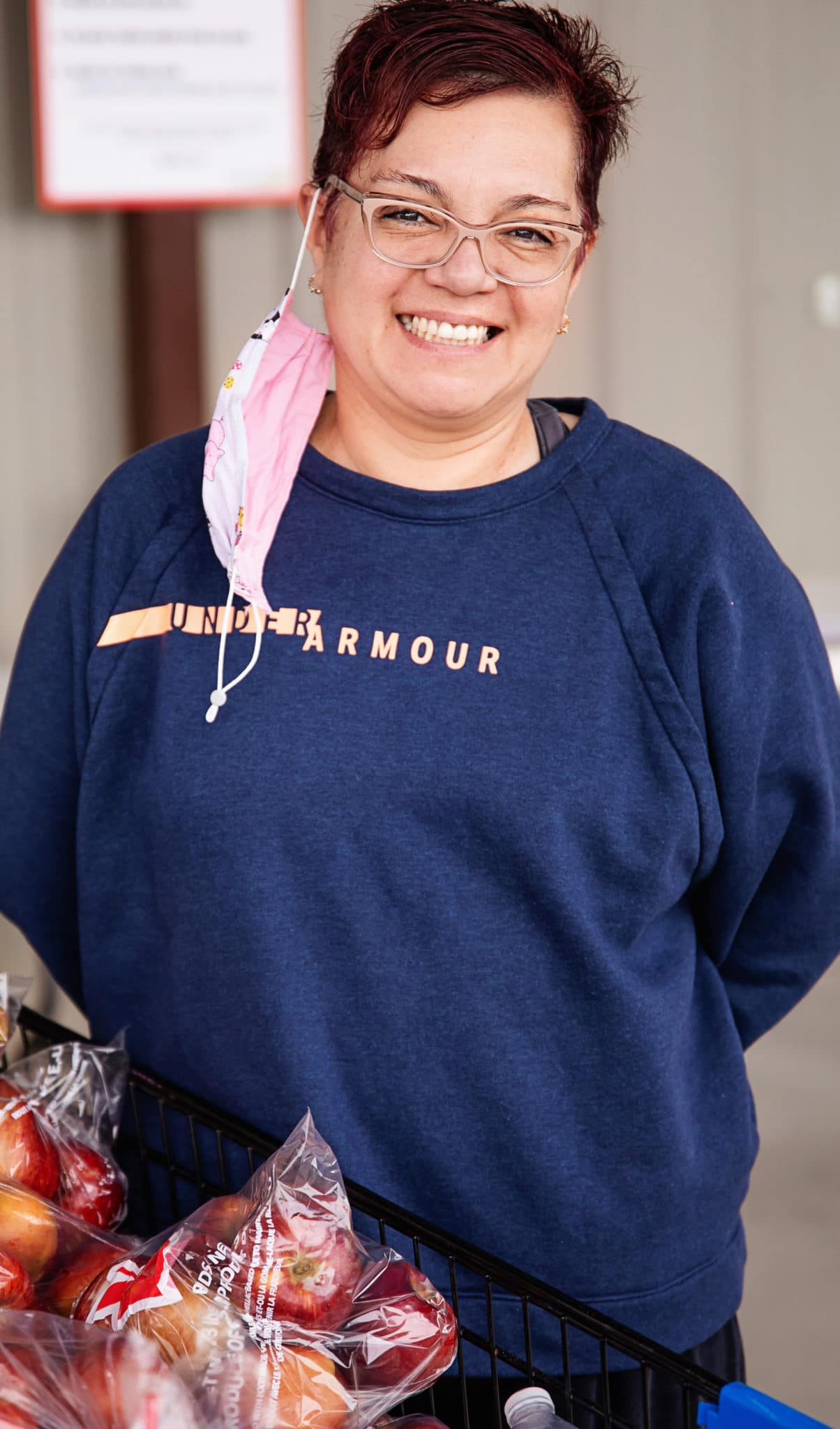 Sandra has been coming to the Amazing Grace Food Pantry for three months. She and her husband lost their jobs with COVID and she was looking for food assistance and found this Partner Agency through social media. She now has a job but with reduced hours, only working two days per week.
"I love this place and feel so blessed," Sandra shares.
"This amazing place helped me because I don't have pay for food and have been able to save the money I would have spent on groceries for the last three months which allows me to pay other bills." She said she normally is not able to save money.