Protecting all you love this Make-A-Will Month
As the North Texas Food Bank continues to meet the heightened hunger needs of North Texans, the month of August provides a great opportunity for you and your loved ones to get your plans for the future in place. August is National Make-A-Will Month, and it's the perfect moment to protect all you love through your will.
Why a will? In the same way that your support is helping thousands of individuals and families find their next meal, creating your will is an important act of compassion for yourself, the people you care about, and causes that make a difference.
Nearly ⅔ of Americans do not have an up-to-date will despite it being essential to:
Securing your future
Protecting the significant people and pets in your life
Making critical decisions about the future on your own terms
NTFB's partnership with FreeWill's free online resource seeks to make estate planning as simple and accessible as possible. It helps you make or update your will in about 20 minutes, completely for free. In addition to taking care of your loved ones and their future, you can use this tool to support the North Texas Food Bank and continue our mission for years to come.
Alongside our network of nearly 500 food pantries and other community organizations, the Food Bank is providing food for today and building hope for tomorrow by working to eliminate the barriers to food security. A planned gift helps us get closer to a hunger-free, healthy North Texas.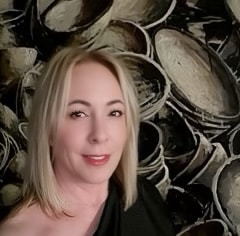 "By including the NTFB in my will, I am leaving a lasting legacy that can continue to support the organization's mission and provide assistance to people facing hunger and food insecurity in the region," says Barbara Buzzell, a current donor who has made the committed to supporting NTFB's mission by planned to give to the organization in her will. "It's a meaningful way to contribute to a cause I care about and leave behind funding that can make a difference in people's lives," says Buzzell.
Your loved ones need you, and having a plan in place for them will ensure that no matter what happens, they are taken care of. This National Make-A-Will Month take charge of your future and protect what matters most to you by creating your will today!
If you have already made a gift to NTFB in your will or trust? Fill out this form so we can keep our records up to date!