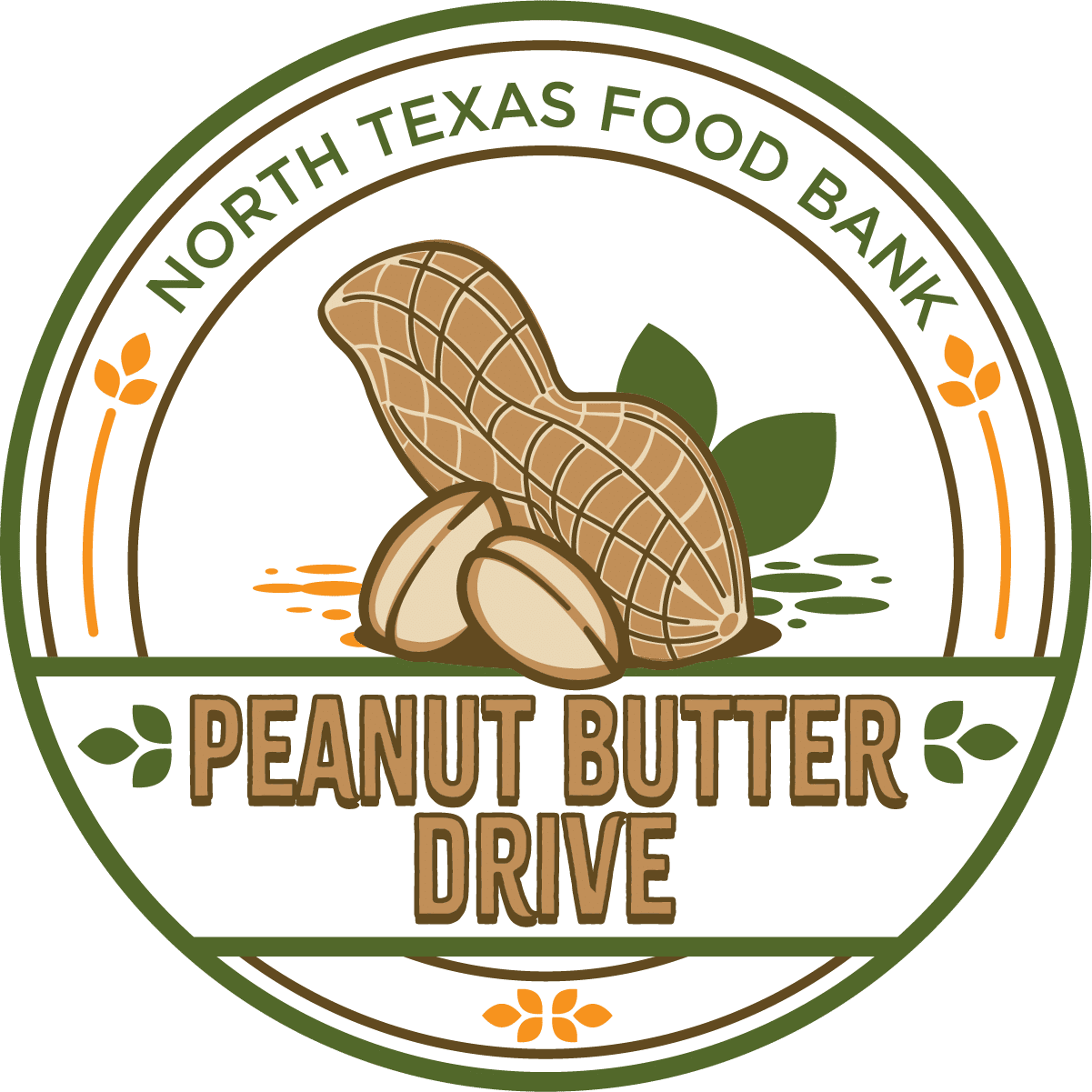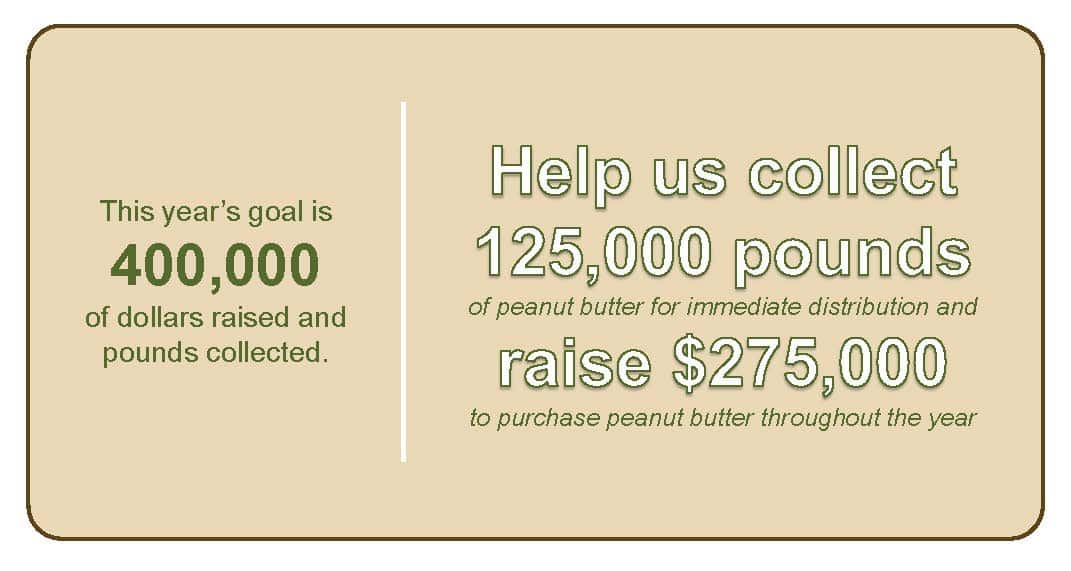 The Peanut Butter Drive is making a comeback this year and we can't do this alone and we need your help! With the goal above, we're calling on participants and cities from all 13 counties in the North Texas Food Bank (NTFB) service area to join us in achieving this ambitious target.
For those unfamiliar with the annual Peanut Butter Drive this campaign brings together North Texas cities, organizations, schools, and faith-based groups to collect peanut and other nut butters. The peanut butter collected is then distributed through NTFB Child Programs, and throughout our feeding network.
View the Virtual Peanut Butter Drive
Decide how to participate.
Raise funds on the virtual Peanut Butter Drive by visiting the link above. Need help? Register your drive here.
Organize your company, school, or faith-based organization and collect jars of peanut butter. More details in the handbook.
Can't decide? Do both! Every dollar and jar counts. Register your drive and we'll help make your campaign a success.
Set up your virtual fundraiser and share it with friends, family, and colleagues. Come pick up boxes and flyers to help with physical peanut butter drives.
Organize your team and have fun!
Don't have a Peanut Butter Drive team or company? You can still support us by making a donation by clicking the button below.
North Texas Food Bank
3677 Mapleshade Ln.
Plano, TX 75075
Network of Community Ministries
1500 International Parkway Suite 300
Richardson, TX 75081
Metrocrest Services
1145 N. Josey Ln.
Carrollton, TX 75006
Crossroads
4500 S Cockrell Hill Rd.
Dallas, TX 75236
Our Daily Bread
405 E. Church St.
Royse City, TX 75189
During the Final Reveal that concludes the Peanut Butter Drive, we set the goal for the following year's campaign. As mentioned earlier, our goal this year is to collect 125,000 pounds of peanut butter and raise $275,000, for a total of 400,000 pounds/dollars.
Participants then decide how they would like to contribute to the campaign by either collecting physical peanut butter or raising funds, or both.
For those who wish to collect physical peanut butter, NTFB provides boxes and print materials and weighs and counts your donation when you deliver it to the food bank. For those who prefer to raise funds for peanut butter purchases, we offer a peer-to-peer fundraising platform that tracks and records all donations made on behalf of your organization. NTFB also provides support with digital and print materials, a handbook, and any other assistance your organization may need.
Thank you to our 2023 Grocery Champion, Kroger!

History of the Peanut Butter Drive
The Peanut Butter Drive was established in Plano in 2014 during Hunger Action Month (September), when former mayor Harry LaRosiliere learned that children in his community were going hungry. Working with NTFB and our partner agencies, he sought ways to provide food for these children and their families.
After five successful years in Plano, the peanut butter drive expanded in 2019 to include all of Collin County. That year, with the full support from the Collin County community, we collected over 193,000 pounds of peanut butter.
With growing ever-growing excitement, last year we extended the reach of the Peanut Butter Drive to welcome participants from all 13 counties of NTFB's service area. Additionally, we provided more donation options by including NTFB's Partner Agency network as drop off locations.
We are thrilled to share that because of the great work of last year's committee and participants, we raised $239,909 and collected 109,972 pounds of peanut butter.