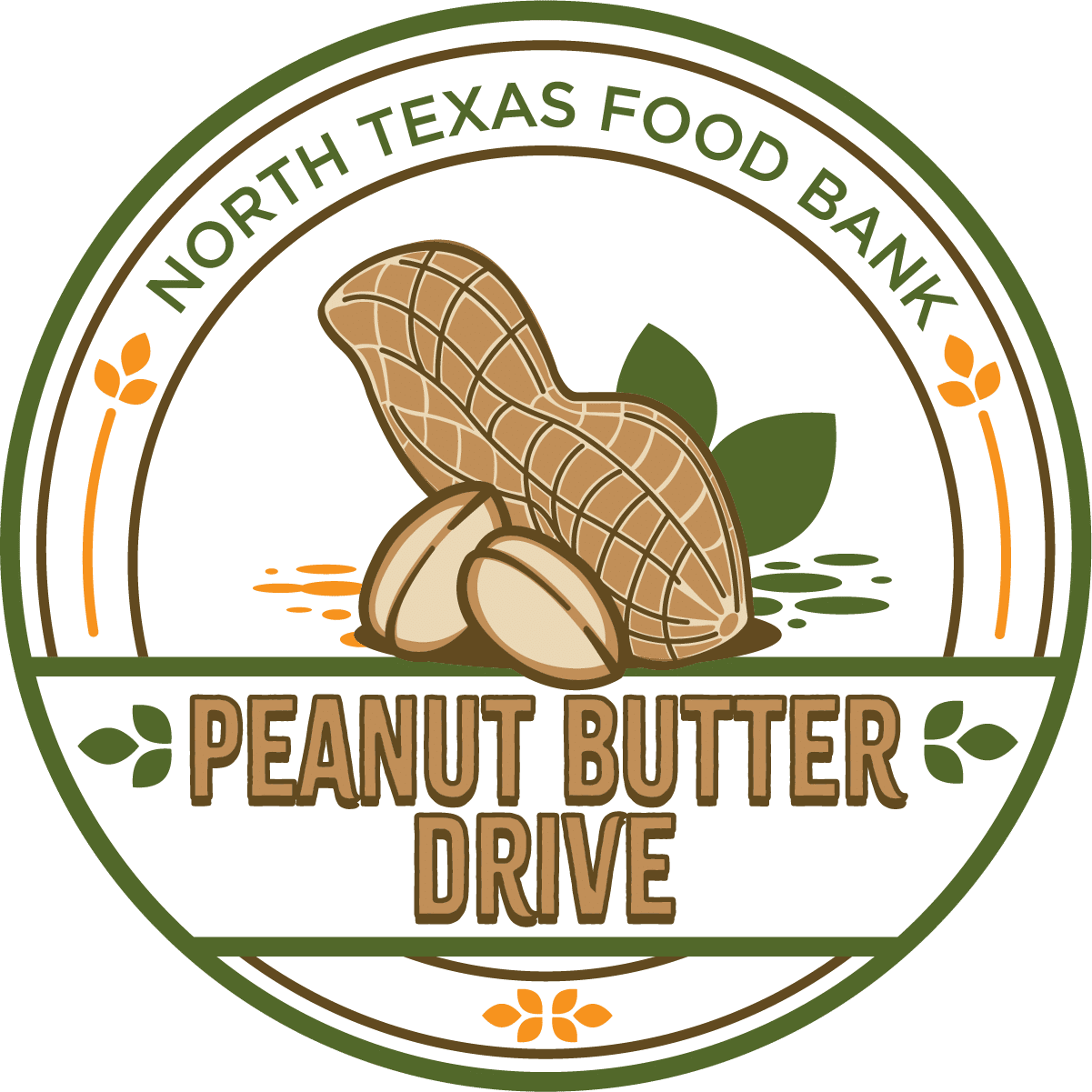 In 2023, we collected 78,366
pounds of peanut butter for immediate distribution and
raised $264,698 
to purchase peanut butter throughout the year.
Congratulations to our 2023 Winners!
Top City Per Capita: Fairview
Top City Overall: Plano
Top Company: NTT DATA
Top School: Rice Middle School (Plano ISD)
Top Community Group: Nihao
Top Neighborhood: Heritage Ranch Neighborhood
Top Faith-based Organization: The Church of Jesus Christ of Latter Day Saints
Thank you to everyone who helped make the 2023 Peanut Butter drive successful. We couldn't have done it without your help!
For those unfamiliar with the annual Peanut Butter Drive this campaign brings together North Texas cities, organizations, schools, and faith-based groups to collect peanut and other nut butters. The peanut butter collected is then distributed through NTFB Child Programs, and throughout our feeding network.
Thank you to our 2023 Grocery Champion, Kroger!

History of the Peanut Butter Drive
The Peanut Butter Drive was established in Plano in 2014 during Hunger Action Month (September), when former mayor Harry LaRosiliere learned that children in his community were going hungry. Working with NTFB and our partner agencies, he sought ways to provide food for these children and their families.
After five successful years in Plano, the peanut butter drive expanded in 2019 to include all of Collin County. That year, with the full support from the Collin County community, we collected over 193,000 pounds of peanut butter.
With growing ever-growing excitement, last year we extended the reach of the Peanut Butter Drive to welcome participants from all 13 counties of NTFB's service area. Additionally, we provided more donation options by including NTFB's Partner Agency network as drop off locations.