Partner Agency Spotlight: Metrocrest Services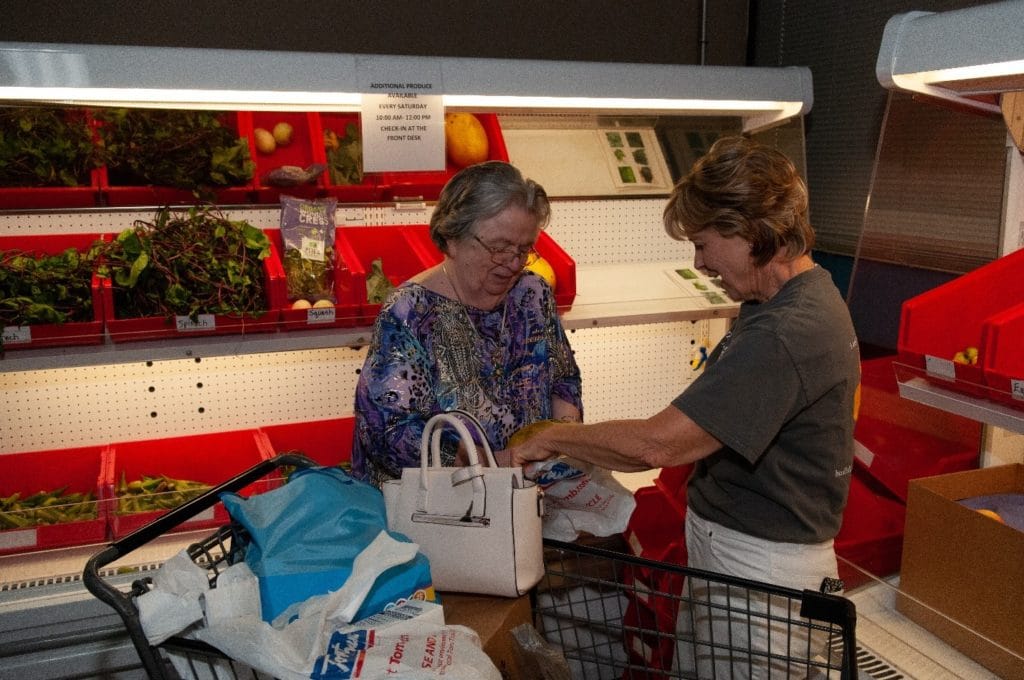 At the North Texas Food Bank, every day our collective and collaborative work provides access to more than 200,000 nutritious meals for our hungry neighbors across a diverse 13-county service area. That important work requires the hands and hearts of many throughout our community. In this fight against hunger, our vast NTFB Feeding Network of more than 200 Partner Agencies serves on the frontlines.
What began in 1971 as a volunteer-based resource for at-risk teenagers, Metrocrest Services is now a recognized leader in the North Texas community assisting families, individuals and senior adults who are coping with crisis situations, need help stabilizing their lives, or require support to live independently. As a NTFB Partner Agency, Metrocrest also offers a self-choice pantry that operates Monday through Friday, and on Saturday too.
During a recent visit to the food pantry at Metrocrest, we met Judy, a veteran pantry volunteer. For the past 20 years, she has provided a warm and welcoming presence while helping clients select nutritious foods. Judy has seen firsthand the immediate reaction many clients have upon receiving nutritious food.
"If a client has never been here before, they are often overwhelmed with the variety of healthy foods. Many start crying, and it's not uncommon even for clients who have been here before, to give you a great big hug. They hug you and say, God bless you. Thank you so much. The amount of gratitude is just amazing."
At the North Texas Food Bank, our work with Partner Agencies like Metrocrest Services not only provides healthy foods to our hungry neighbors but hope.