NTFB Provides Aid After Storm Damage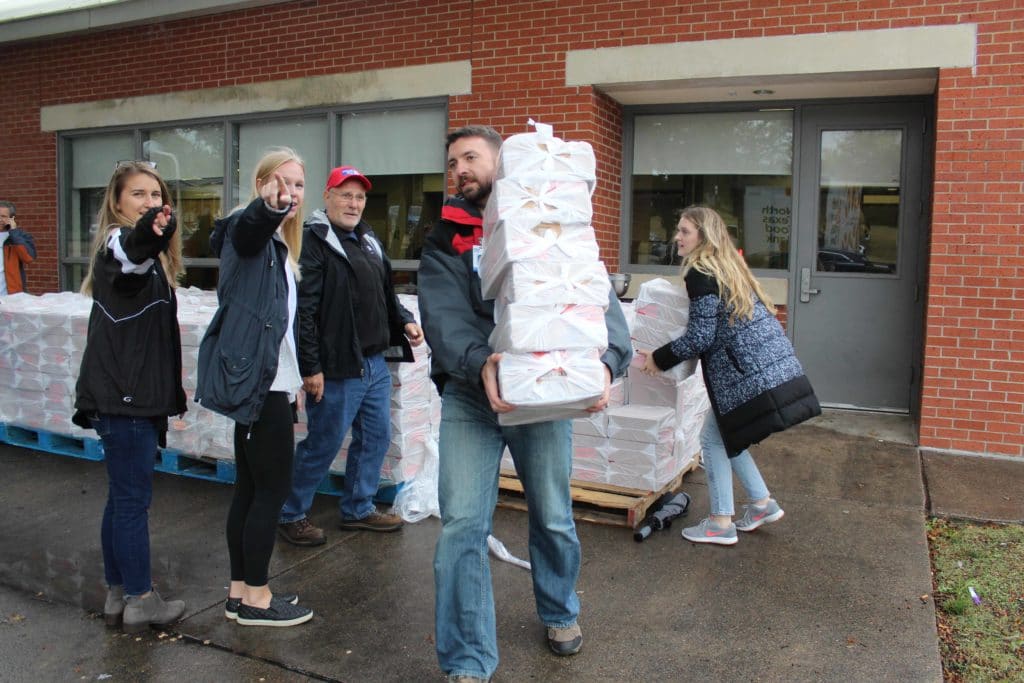 A week and a half has passed since nearly a dozen tornadoes ravaged North Texas, leaving a trail of debris and severely damaged homes and businesses. At the North Texas Food Bank, we extend our sincere condolences to our neighbors who have been impacted by this storm. As many begin the overwhelming process of sifting through the wreckage that was once home, the Food Bank is committed to extending food assistance to our neighbors in need. During the critical time following a major disaster, the Food Bank works collaboratively with fellow service-providers to ensure real-time assistance to our North Texas community.
For far too many in our community, the recent storm inflicted significant structural damage that prevented access to vehicles, and even with access, debris filled their streets, prohibiting travel. Thousands were without water or electricity, and with a power outage, and a pantry obliterated by high winds, finding food becomes a serious task. The Food Bank's unique role during this time is to immediately provide food and beverages because our neighbors who have suffered greatly – should not also suffer from hunger. The Food Bank mobilized distributions of disaster relief packs and snack boxes to our network of partners who are on the front lines, working to help North Texans in need. In addition, the Food Bank's fleet of mobile pantry trucks delivered assistance to several areas of need, with volunteers also making door-to-door distributions.
If you are interested in helping the Food Bank as we work to provide for our community, we strongly encourage you to consider donating on our website, or to host your own canned food drive to help collect non-perishable food. Thousands of our neighbors have suffered major damage to their homes and businesses, lost all perishable food and now face an unforeseen financial burden. To help the North Texas Food Bank help our neighbors in need, and empower our ability to provide a rapid response following any period of crisis, visit www.ntfb.org/get-involved. The collective support from our community is more critical now than ever.