NTFB Partner, Varidesk Wins Big at DCEO Magazine Nonprofit Awards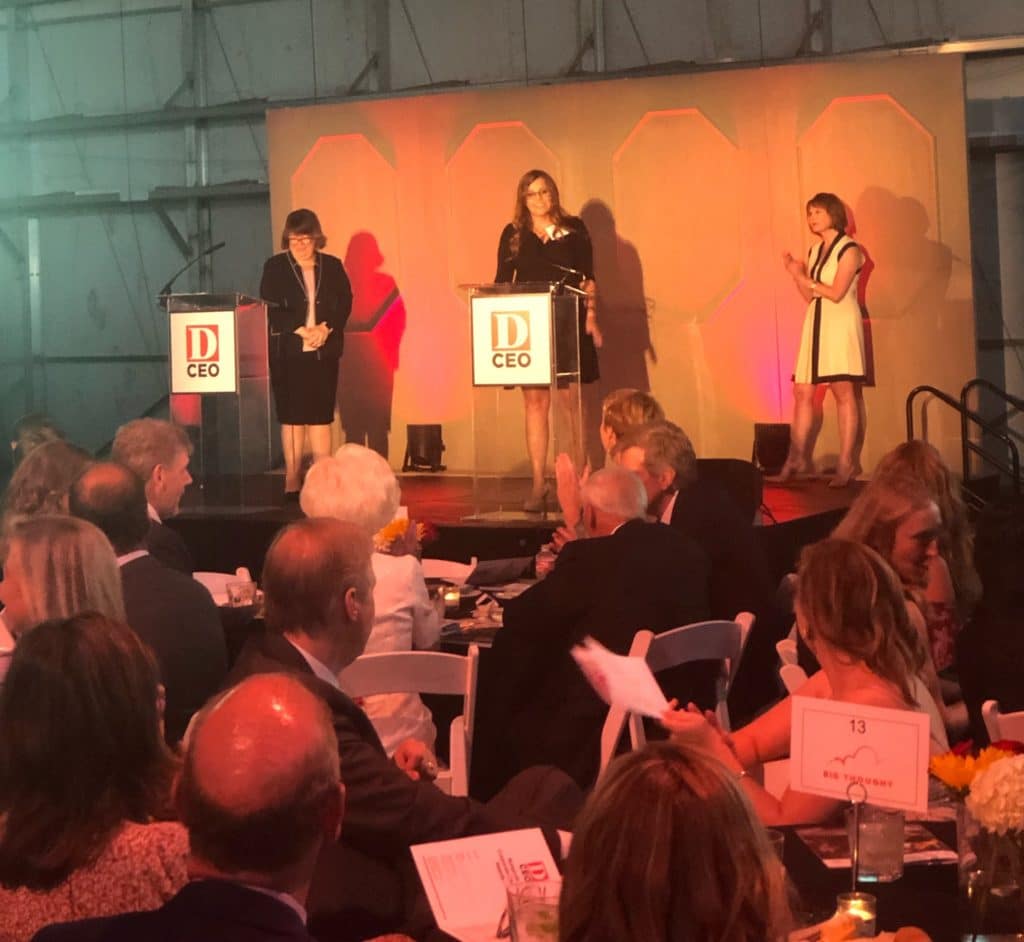 Almost one year has passed since the North Texas Food Bank opened the doors of our Perot Family Campus in Plano. Since that time, the organization has seen a tremendous amount of positive change including hosting more than 41,000 volunteers at our new home. This exciting time would not be possible without the in-kind support of the team at VARIDESK who donated beautiful office furniture- including stand up desks- creating a vibrant, active work space for our team.
On August 1st, VARIDESK was honored for their generosity, winning DCEO Magazine's 2019 Non Profit and Corporate Citizenship Award for the category of "In-Kind Services Provider."
For the Food Bank, this support from VARIDESK was trasformative- the team created a custom layout to optimize the NTFB office area and helped set the stage for a collaborative work space.
Purchasing these high-quality products at cost would have been an investment of $250,000 or more. Thanks to VARIDESK, the Food Bank was able to instead use these funds to continue to meet our mission of providing access to healthy foods. With a $1 donation being the equivalent of 3 meals, the contribution from VARIDESK allowed the Food Bank to provide 750,000 meals to the community.
A huge thank you to D CEO Magazine and the Communities Foundation of North Texas for recognizing VARIDESK for their support of NTFB's mission!
To see how VARIDESK helped create NTFB's active work space at the Perot Family Campus in Plano, check out this video.
Anna Kurian is a Dallas native, and passionate about telling a good story. Alongside a talented team of Food Bankers, Anna is privileged to hear firsthand accounts of the impact the North Texas Food Bank and their partners make in the community. After work, Anna likes to hang out with her little family and play with her dog Pepper.