When using the NTFB logo, it is important to maintain consistent treatment across multiple platforms and media. The guidelines in this section will ensure that the logo is displayed in an effective manner, including how it should be presented in relation to other partner brand logos.
Clear space is the amount of space around the logo that must be free from text and graphics to ensure that the logo stands out. Please note that it is acceptable to apply the logo over subtle background textures or light areas in photography where maximum legibility can still be achieved.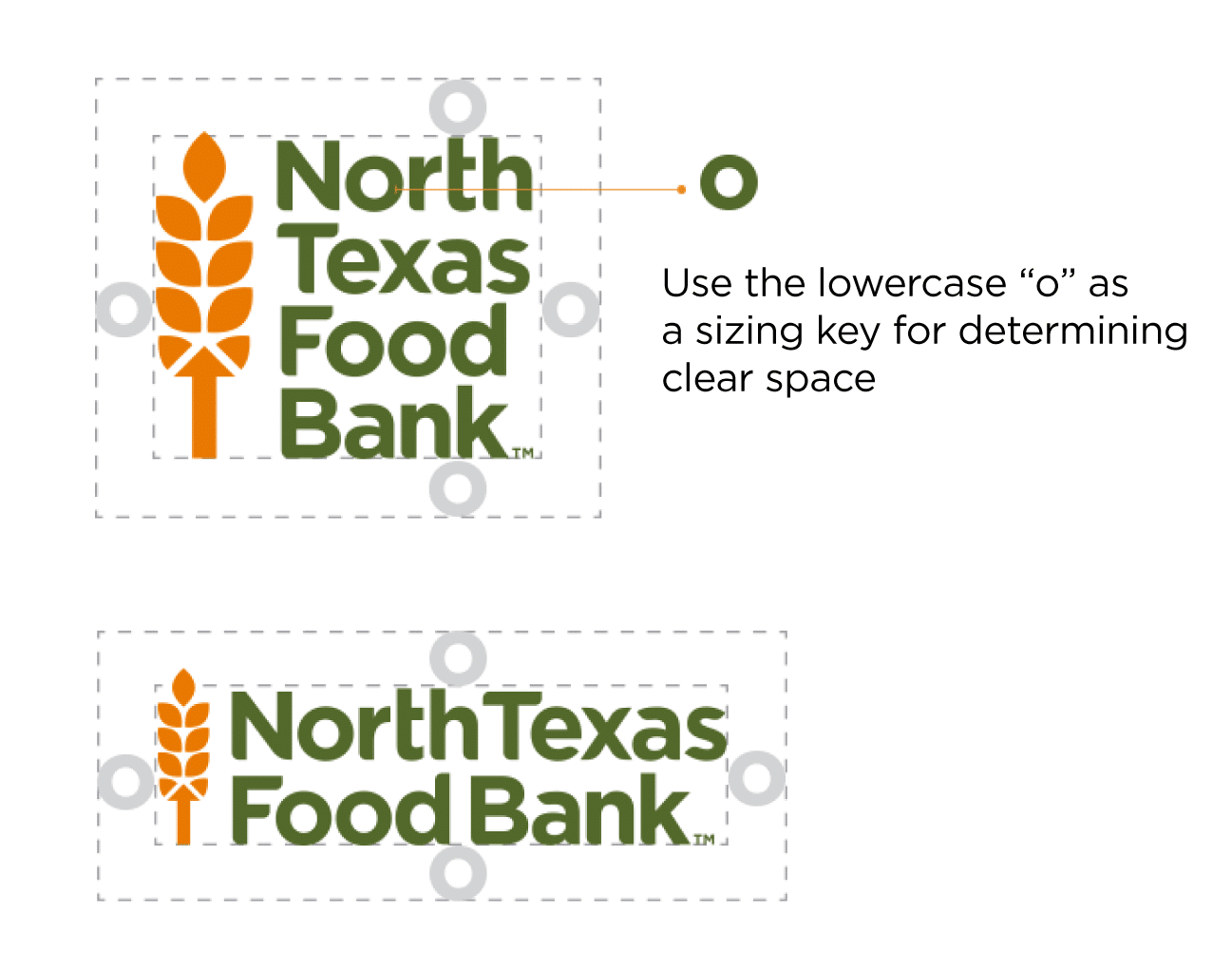 In order to ensure maximum legibility, the logo should never be reproduced any smaller than the sizes shown below.

NTFB has a complete logo library that provides access to all the versions of the logos in these guidelines and gives you everything you need to create impactful, consistent brand communications. Below are some examples of incorrect usage of the NTFB logo. These examples apply to all versions in the NTFB logo library. For any questions about correct usage, please contact the brand team at logo@ntfb.org.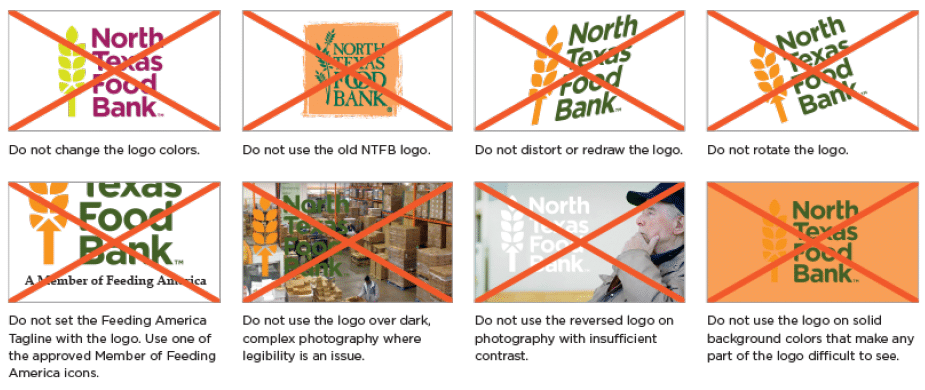 In co-branded environments when the NTFB logo will be used with other corporate and campaign logos, make every effort to ensure that the NTFB logo carries the same overall weight and size as the other accompanying logos. Size limitations may require using the logo with a horizontal orientation.

As a proud member of the Feeding America network, NTFB has the privilege of using the Member of Feeding America signature on our marketing and advertising materials. Please refer to Feeding America Brand Guidelines 2015 for additional guidance on using the member signature.

North Texas Food Bank Member Lockups

Feeding America Logo Colors

Clear Space
Clear space is important for ensuring that other elements in a communication do not compete with the brand. These units are consistent across all lockups and use cases, so follow them closely.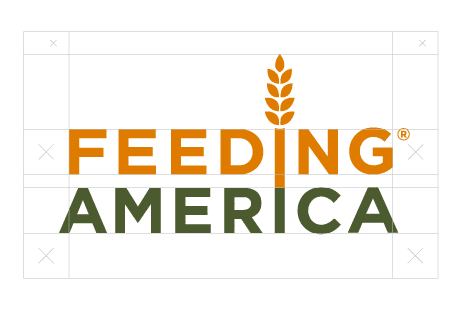 Minimum Size
To make sure the FA logo is always clear and legible, a minimum reproduction size was established. The logo should never be smaller than the recommended size shown on this page.

Special note for color printing: NTFB and FA orange and green colors are now different so you will be unable to print using 2 spot colors. Either print in full color (CMYK) or in black and white.