NTFB is Here for North Texas
As during any time of uncertainty, we turn to the things we know to find comfort. For many, this may include family, home and faith. For others, it may include a well-loved meal, a phone call with a friend or the pages of a book. Regardless of where you find your peace, I hope that you are well and healthy as our world and our community contends with the impact of the coronavirus.
At the North Texas Food Bank, we recognize that not everyone may be able to easily find that comfort and these times of uncertainty can bring additional economic hardship to many.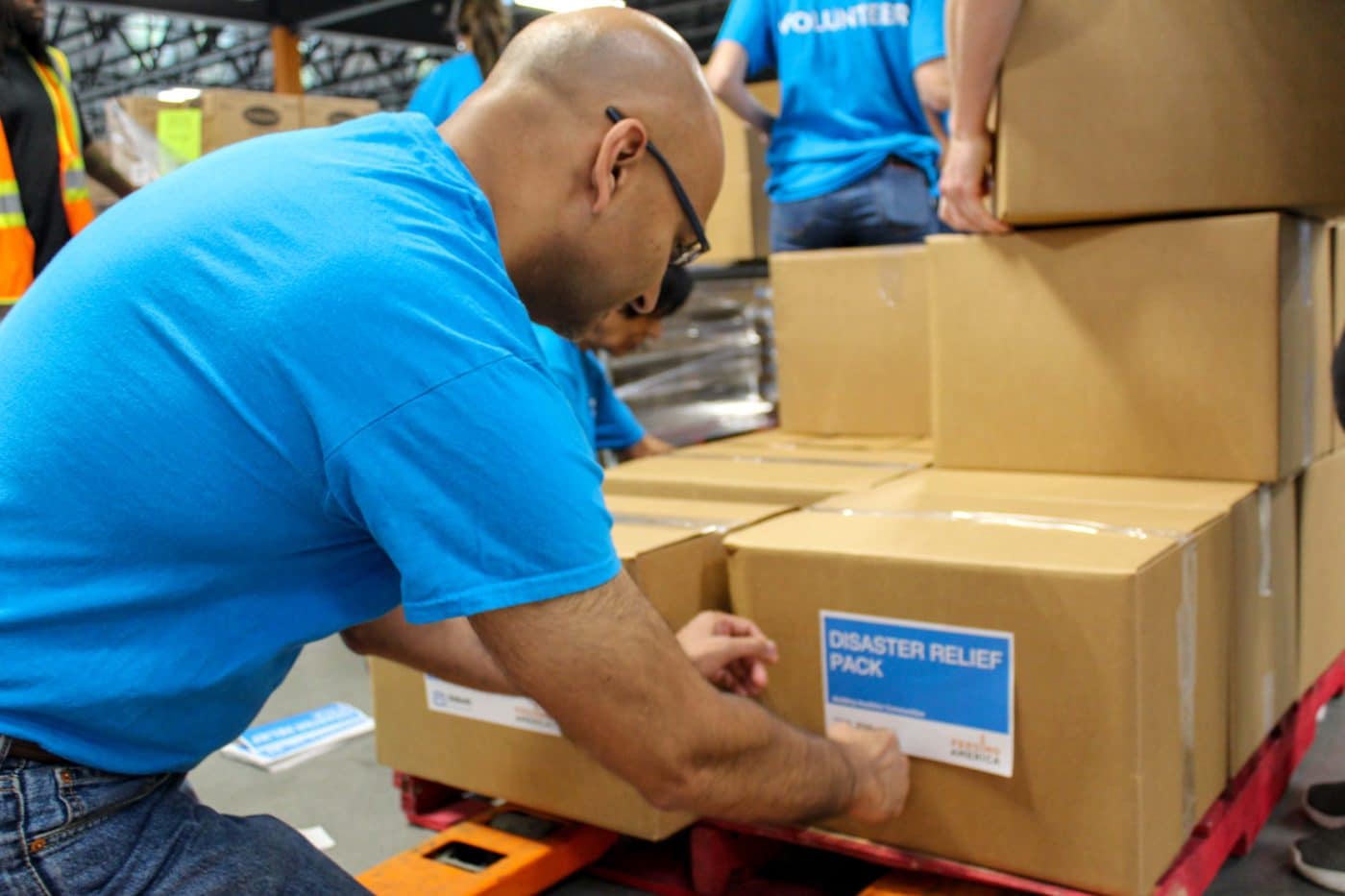 We remain committed to our mission to close the hunger gap in North Texas by providing access to nutritious food. Nutritious food is critical to maintaining good health, so in many ways, it is more important than ever to reach our community members in need. Our goal is to always to provide food to neighbors that need it most:
Our senior population, who is especially vulnerable to the virus and already face high food-insecurity rates here in Texas.
Workers who now face leave without pay as a result of decreased consumer activity.
Children in low-income households who are losing access to daily nutrition as a result of school closures.
Families who don't have the ability to stock up on supplies and healthy foods in the event of a quarantine.
Who do these populations turn to? They turn to the North Texas Food Bank and our network of more than 200 Partner Agencies to ensure they have access to the nutritious food they need during these times of uncertainty.
And during times like these, we turn to you, to ensure we are able to continue our important work to ensure those who need help are able to receive it. As you seek what you know during these days and weeks ahead, please consider providing for those who may not know how they will feed themselves and their families.
With deepest gratitude and wishes for your health and well-being,
Erica Yaeger
Chief External Affairs Officer at NTFB
To donate to the North Texas Food Bank, visit: ntfb.org/give