North Texans are making their mark
I've been thinking a lot lately about the significance of Lulu May's Mark, a larger than life sculpture designed and fabricated by Dallas sculptor Brad Oldham that welcomes visitors to the North Texas Food Bank's Perot Family Campus in Plano. This mark has taken on a whole new meaning as we respond to the COVID-19 crisis in our community.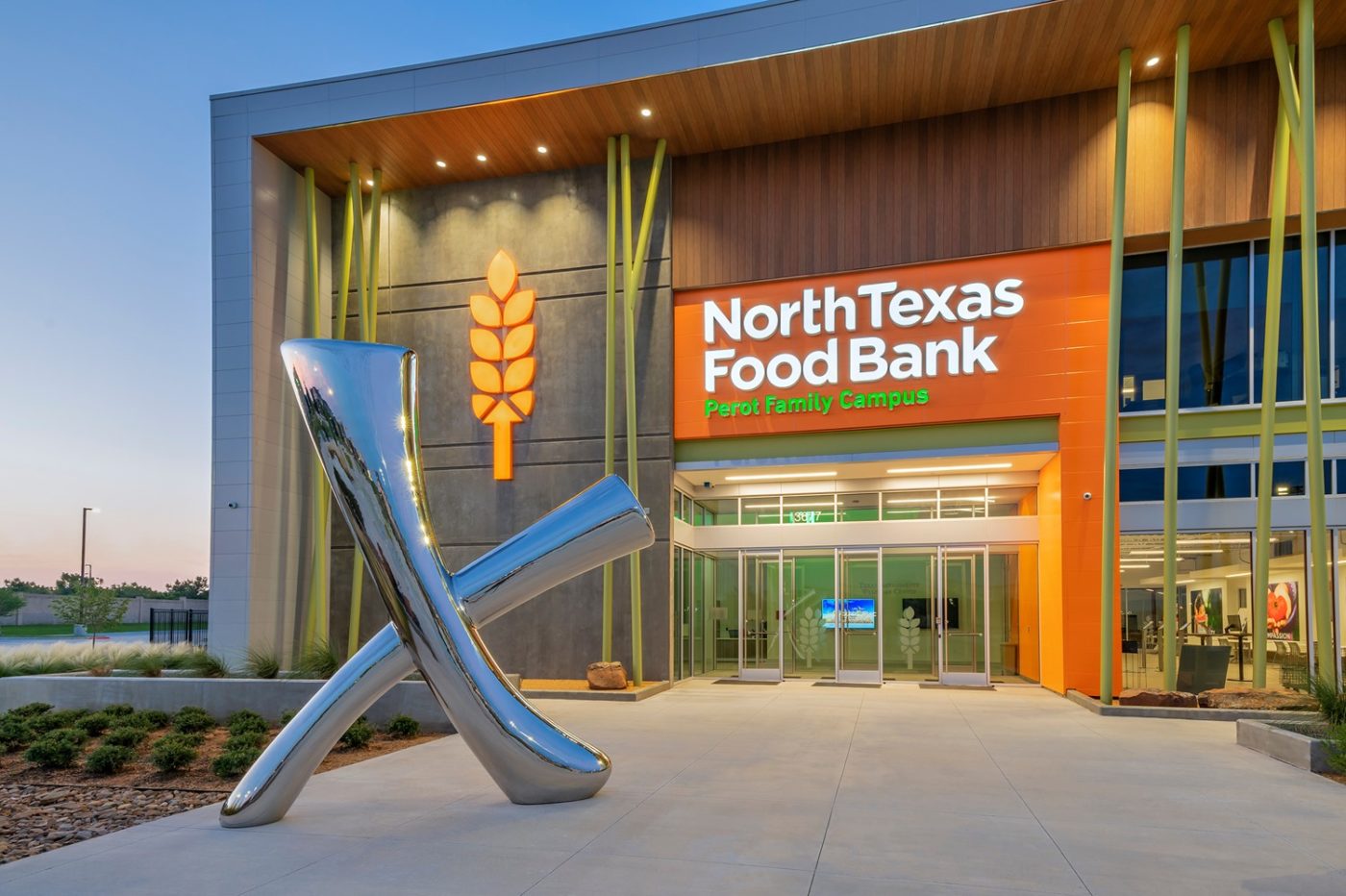 For those unfamiliar with the story behind the art, during the Great Depression an X was placed on the curb of LuLu May Perot's home to indicate it was a place where hungry people could be fed. She said the hungry were "just like us, only down on their luck."
I think about what relief that chalk-mark X must have meant for so many during those devastating days. It was a sign of nourishment, hope and a reminder that there were people like LuLu May and her family who cared about them.
Today we find ourselves in a situation that some economists are comparing to the Great Depression. I hear LuLu May's words about those seeking food assistance being "down on their luck" and know that this is true when I see 50-70% of those visiting our distributions are seeking help for the first time, and when I hear story after story of lost jobs and income.
That chalk X gave so much hope to those in 1929 and today the massive sculpture in front of the Perot Family Campus does the same thing.
For all of you who are on the front lines with us fighting hunger, who have supported our mission with gifts of food and funds or who have helped us generate awareness of the need, you are leaving your own mark and we are deeply grateful.
I discovered a different chalk drawing left on my sidewalk this weekend by an anonymous messenger: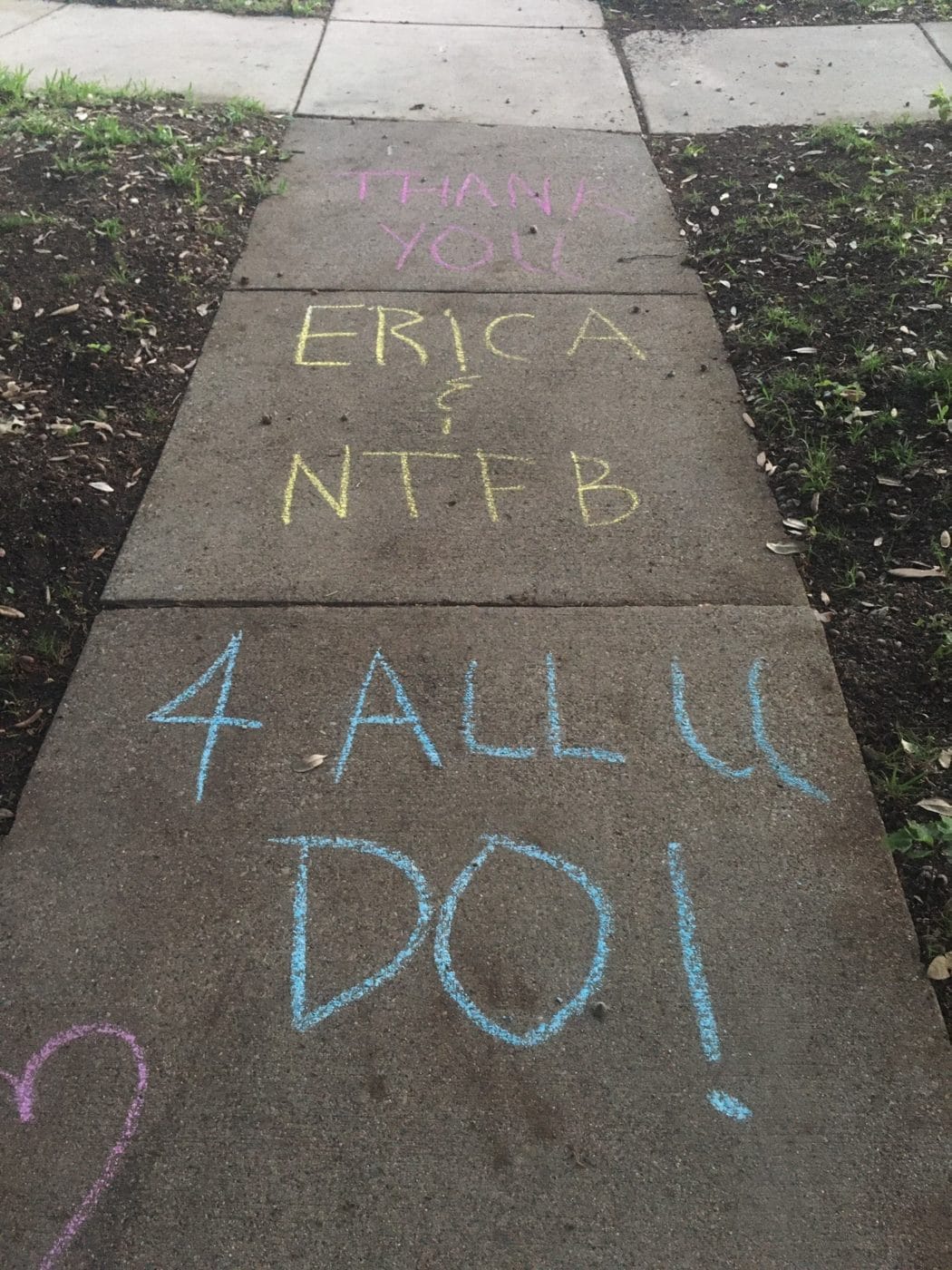 Thank you LuLu May for creating that first mark, and thank you North Texas for continuing her legacy of nourishing those who need it when all else seems lost. We are in this together.
Erica Yaeger
Chief External Affairs Officer