New Fiscal Year: A Sustainable Future
After more than three years of economic uncertainty and the resulting unprecedented hunger needs that it caused, a prevailing question in the hunger-fighting world has been: How do we sustain our operations to ensure we can continue to support our neighbors in this new environment and into the future?
The North Texas Food Bank kept this question at the forefront of our minds as we planned, innovated and implemented activities to help us provide food for day and hope for tomorrow throughout our last fiscal year, ending June 30 (FY23).
During this year, we stood united with our dedicated Feeding Network, volunteers and community supporters to meet the immediate hunger needs of our neighbors by providing access to more than 144 million meals, including 97.5 million physical meals and 46.5 million Supplemental Nutrition Assistance Program (SNAP) meals. It was the most ever in our history. Recognizing that it takes more than food to fight hunger, we continued to invest in our feeding partners and built new partnerships with community organizations to address the underlying barriers to food security, particularly financial empowerment and healthcare.
Reflecting on the year behind us, our FY23 accomplishments have laid the groundwork for our next fiscal year (FY24), which we have aptly selected The Year of Sustainability as our theme to guide us. As I look back, I can see the foundation we have fostered and how we will be building upon it moving forward to achieve our goals.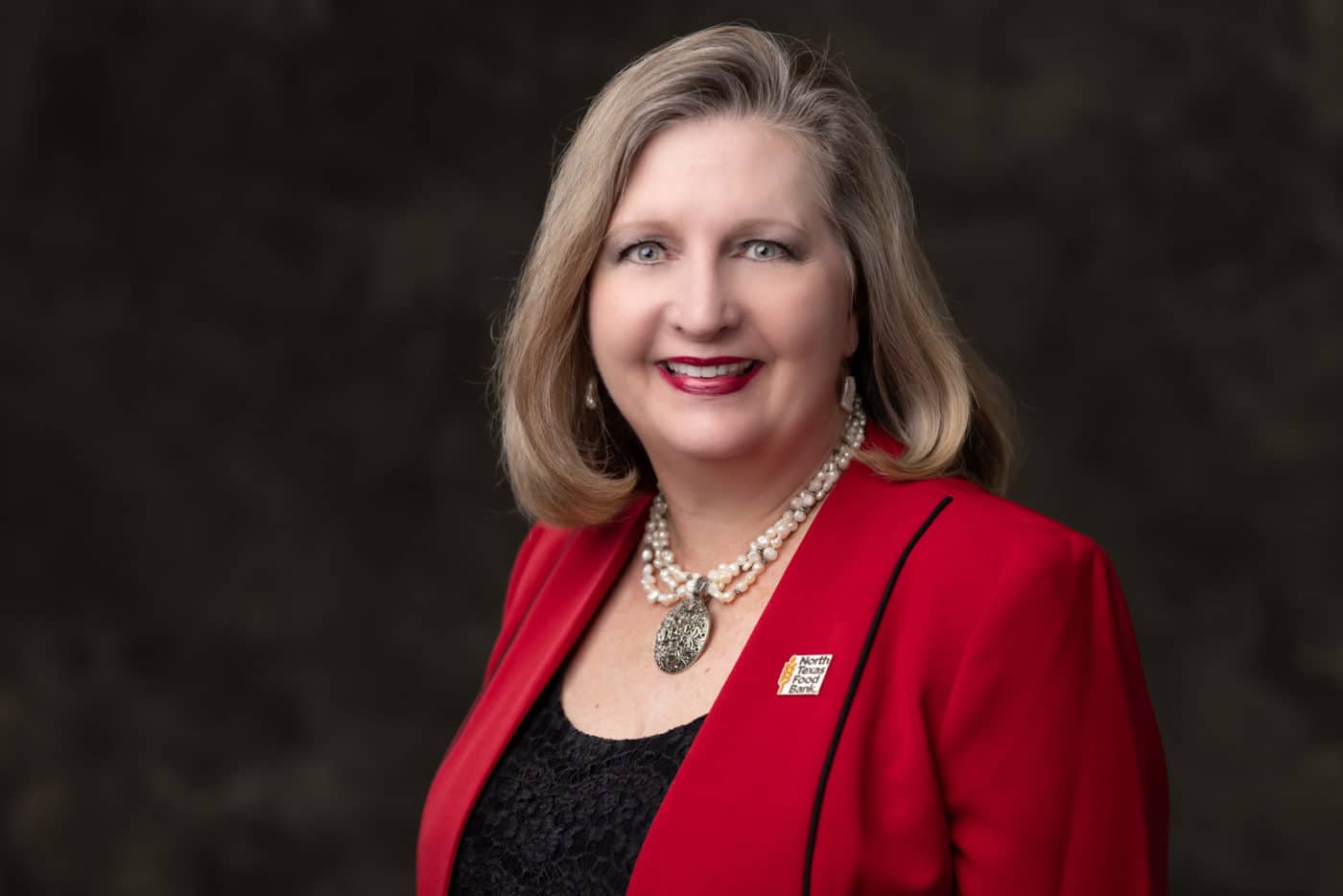 Meet the Need
Going into FY23, we all hoped that the needs would be less as unemployment lowered. However, while more neighbors were back to work, their paychecks did not rise as much as inflation, and many families lost pandemic-related benefits earlier in the year that were filling the gap. Across our network of nearly 500 partner food pantries, we saw many neighbors who never expected to need assistance coming for help, including middle-class families and senior citizens on fixed incomes.
In FY23, we implemented new offerings to meet our neighbors where they are, including the roll-out of our new SNAP Mobile program. We also utilized restricted funds from our last capital campaign (2018) to complete our largest grant cycle to date investing $4M+ in grants to increase 75+ partner agencies' capacity to meet hunger at its doorstep and serve more neighbors.
With increased need expected to remain in FY24, we will build upon these efforts, continuing to refine our data-driven strategy to identify zip code specific meal gap numbers to ensure we meet the need of ALL our neighbors and looking for opportunities to maximize access to food with the resources we have available.
Secure Resources
In FY23, the deficit was also true for the Food Bank as many pandemic-related support programs were eliminated for our organization while needs were at their highest. As a result, we dipped into cash reserves to purchase more food to close the gap. While this isn't sustainable, we were committed to using our resources to serve our vision of a hunger-free, healthy North Texas.
At the end of the fiscal year, we wrapped up our Nourish North Texas campaign, our three-year comprehensive campaign to support our strategic plan of the same name and create lasting change for people facing hunger in our region. We are proud to say we met our goals for food and funds and will be working on meeting the endowment goal into FY24. These resources will be critical for us and our Feeding Network to meet the need moving forward, and we are so grateful for all the supporters who were a part of this momentous campaign. We will continue to build relationships with those passionate about ending hunger relief and growing our food donation initiatives, including working with retail partners to bring Culturally Familiar Foods to our neighbors.
Advance Hope for Tomorrow Strategies
As mentioned above, our Nourish North Texas strategic plan means identifying ways to empower our neighbors toward food security, economic stability, and brighter tomorrows. We are thankful for the partnerships we built in FY23 to advance this goal, as well as the strengthened collaboration with our feeding partners. In addition to partner agency grants and other initiatives, we launched our Network Engagement Services program, offering education and training in fundraising, marketing, volunteer management and advocacy to our feeding network, which reached 100+ individuals from 70+ agency partners.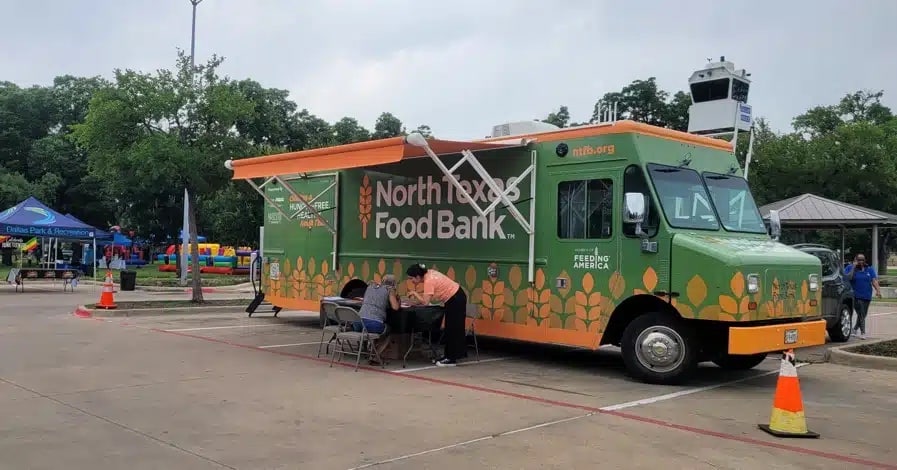 As needs rose last year, so did our fervor for advocating for the needs of our neighbor. During the 2023 Texas Legislative Session, we stood united with Feeding Texas and fellow Texas food banks to advocate for anti-hunger policies. We are appreciative of the bipartisan support we received from our elected leaders and the wins from this session will go a long way in helping our neighbors experiencing hunger.
Our advocacy continues in FY24 with pushing for a strong Farm Bill, the centerpiece of federal legislation for food and farming. In the year ahead, we will also move our Hope for Tomorrow programs forward through expanded partnerships, our Nutrition Services and Nudge pantries and innovating with "food as medicine" with our healthcare partners. These efforts are just some of the ways we will ensure a sustainable future of meeting the needs of our neighbors who need us most.
---
As we wrap up one year and begin another, I am humbled by and grateful for all our supporters, volunteers, public officials, feeding partners and the hardworking NTFB team. Every day I get to witness our community come together and exemplify the Food Bank's core values of integrity, compassion, and collaboration as we empower our neighbors and ourselves to be agents of change and progress. I look forward to continuing to work toward a healthy and hunger-free North Texas alongside all of you.
We invite you to join us in our fight by donating, volunteering, and advocating. To learn how, visit https://ntfb.org/get-involved/.
Trisha Cunningham is the President and CEO of the North Texas Food Bank.