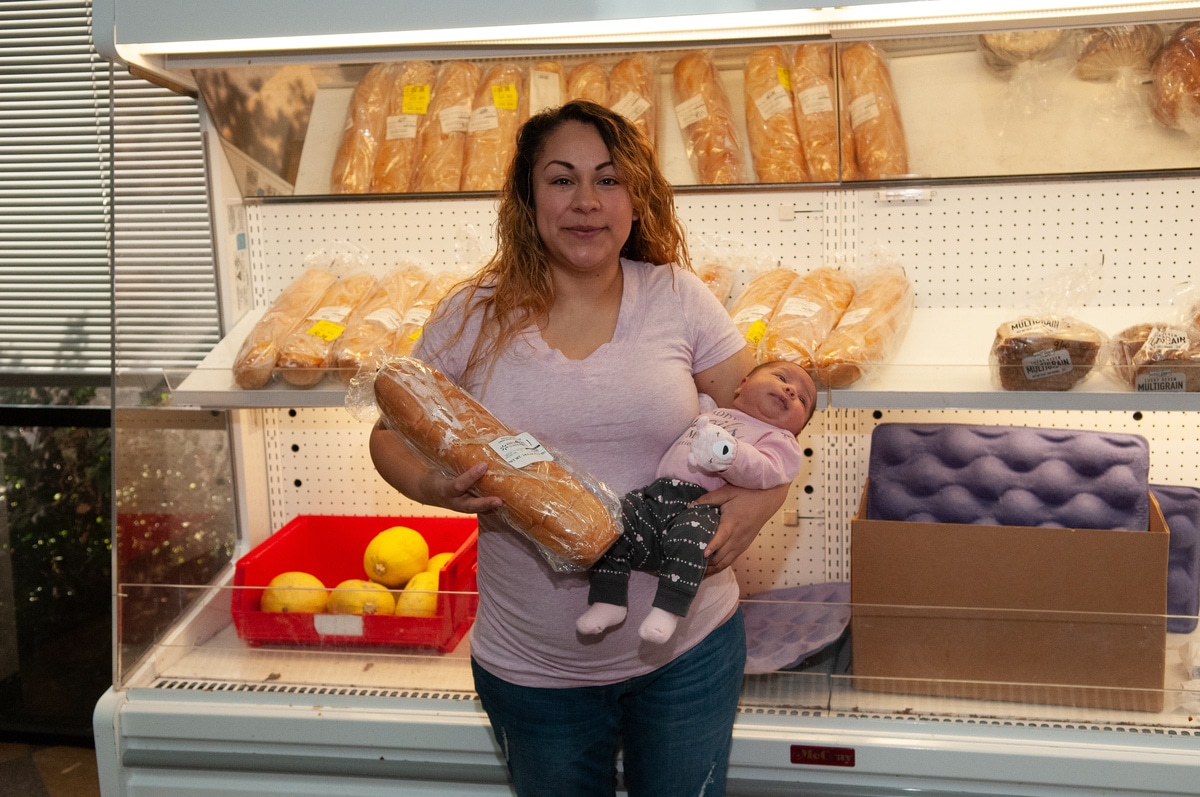 When Lourdes was expecting her fourth child, she looked forward to having another baby to raise and love. Her other children were 11, 14 and 15 at the time, and they were growing up so fast. But when pregnancy complications sent her to the hospital, the cost of treatment and medicine threatened to put her in a terrible position — either pay bills or buy food for her family.
Lourdes made the difficult decision to put her car up for sale, and she tries to save money wherever she can.
"I grew up hungry," Lourdes says. "I know what it's like. It scares me to think my kids would feel like that."
Like Lourdes, Amanda was also worried about feeding her family. With young children and another on the way, the rising cost of food overwhelmed her budget.
"Meat and produce can be expensive," Amanda says. "We needed help."
Lourdes and Amanda were both relieved and thankful to receive the nutritious food their growing children needed at their local food pantries, run by two of our Partner Agencies. After receiving meat, bread, fresh fruits and vegetables, Lourdes and Amanda can sleep soundly at night knowing their children have nourishing food in order to grow up healthy and strong.
Lourdes shares that she has been truly moved by the generosity she's seen from North Texas Food Bank supporters and says she will teach her children to give back to others.
"I'm grateful there are people like you who are willing to help," Lourdes says. "Please keep helping because there are a lot of people that need it."