Partner Spotlight: Resource Center
The North Texas Food Bank is proudly commemorating Pride month this June, a time to honor the history of the LGBTQIA+ community and celebrate the community's culture and achievements. Through the various events and celebrations across the world, Pride is also an opportunity to recognize the advances and setbacks in the LGBTQIA+ community in the ongoing movement toward equality, visibility and unity.
Like every community, the LGBTQIA+ population is impacted by hunger; however, according to survey data from the U.S. Census Bureau, LGBTQIA+ adults living in the U.S. are nearly twice as likely to be experiencing food insecurity during the pandemic than the general population. The North Texas Food Bank is committed to providing access to nutritious food for all North Texans facing hunger, and we are proud to partner with organizations in our service area that have outreach programs focused on our LGBTQIA+ neighbors.
One of those is Resource Center, an organization that has been providing education, programming and social services to members of the LGBTQIA+ community and those living with HIV/AIDS for almost 40 years. We visited  with the staff of Resource Center to learn more about its mission, services and the many ways it helps North Texans experiencing hunger.  
Q: Can you share some background on the Resource Center and the impact it has had in the North Texas area for the LGBTQIA+ community since its establishment in 1983?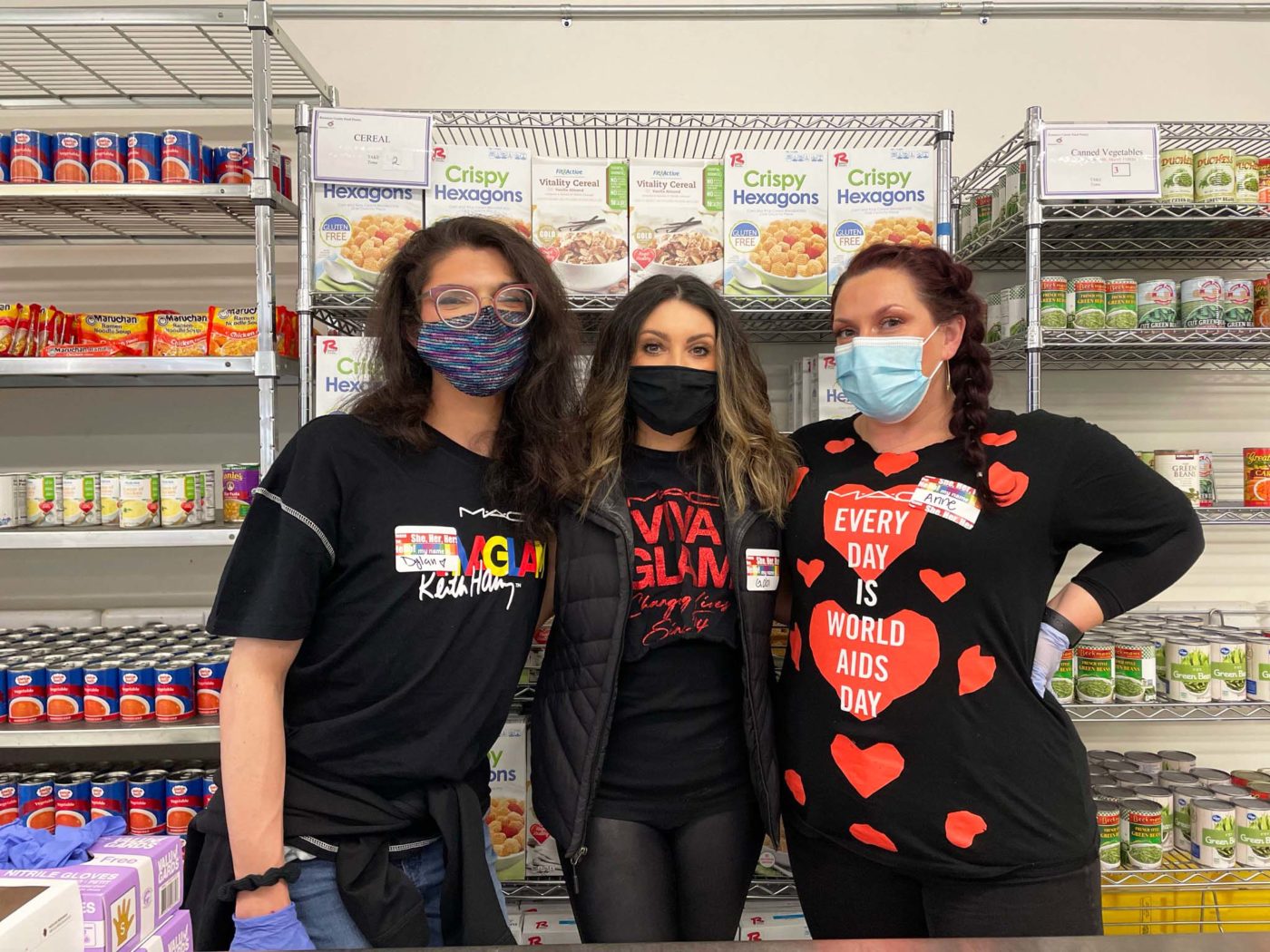 NS: Resource Center was founded in June 1983, and in the 39 years since then, the Center has become regionally and nationally known for promoting understanding of the LGBTQIA+ community and aiming to eradicate the spread of HIV and AIDS. More than 1,200 volunteers and a paid staff of over 70 make Resource Center one of the largest centers of its kind in the United States. More than 62,000 people each year use the Center through its programs and services. From its roots as an advocacy group for civil rights regardless of sexual orientation or gender identity, the Center continues its mission: to develop programs and offer services for the LGBTQIA+ community, as well as individuals and families affected by HIV and AIDS.
---
Q: How have your services evolved over the years to address the needs of the community?
NS: One of our first steps in helping our clients improve their health was to have them voluntarily figure out their body mass index (BMI). When their BMI is out of range on either end of the spectrum, we work with them and a registered dietitian to help manage their eating behaviors. In cooperation with UT Southwestern, we engage Clinical Nutrition students to assist our clients in making smarter menu choices, give cooking demonstrations, develop new recipes, and conduct classes to increase our client's "food IQ". They also offer nutritional assessments that help us determine where improvements are needed in our client's daily food intake. We also engage a UT Southwestern faculty member, Michaela "Micki" Carrington, MS, RDN, LD, to review an provide consultation on our weekly Hot Meals menus.
We recruited and won the support of local retail donors, whose donations help us provide the much-needed fresh fruits and vegetables as well as deli prepared meals. We also provide dairy items including yogurts and cheeses and fresh protein, such as beef, pork, chicken, and fish, an essential and much-needed part of our clients' diets.
A variety of milk choices are offered, including lactose-free, low fat, 2%, almond and soy to accommodate clients who have allergies or low tolerances for certain milk proteins.
Just last year we started offering breakfast "to go" meals out of our food pantry from 9 a.m. to 11 a.m. Monday – Thursday, and we increased the meals per day for each client from one to two. This allows the client much more flexibility in their food preparation as well as provides another meal per day, which helps not only our clients' budgets, but also assists them in maintaining their dietary and medical regimens.
With the help and partnership of NTFB, we initiated the Nudge Program to increase the distribution of healthy food through "nudges" which included bundling, signage, recipe card display, shelf tags, and future food demonstrations. 
Through support provided by NTFB's staff of SSA Case Assistance Navigators who are here on-site one day per week to help enroll our clients into one or more of the following assistance programs. 스냅 + TANF (Temporary Assistance for Needy Families) CHIP, CHIP Perinatal + Medicaid, Medicare Savings, and Texas Health Women programs.  The convenience of this service is invaluable to our clients and truly makes us a "One Stop Shop."
Q: What are some unique needs of the LGBTQIA+ community as it relates to hunger?
NS: In terms of hunger, the LGBTQIA+ community shares the same needs as the overall Dallas-area population with a broad geographic diversity in income, race and difficulties in accessing adequate food supplies. Two recent research articles by UTSW have highlighted food pantry clients in the Dallas area experiencing increased economic hardship, food insecurity, and psychological distress.
Q: How did the pandemic and the overall challenges of the last couple of years impact the hunger social services need for LGBTQIA+ North Texans?
NS: The pandemic has accentuated all the usual barriers to obtaining and maintaining adequate food supplies to the LGBTQIA+ community as it has with the general population. These barriers include increased costs, decreased supplies, more difficulties in accessing available social services, access to transportation, and social isolation that may leave hunger unnoticed by others.
Q: How do the Resource Center's nutrition programming and its partnership with the North Texas Food Bank make an impact for your clients?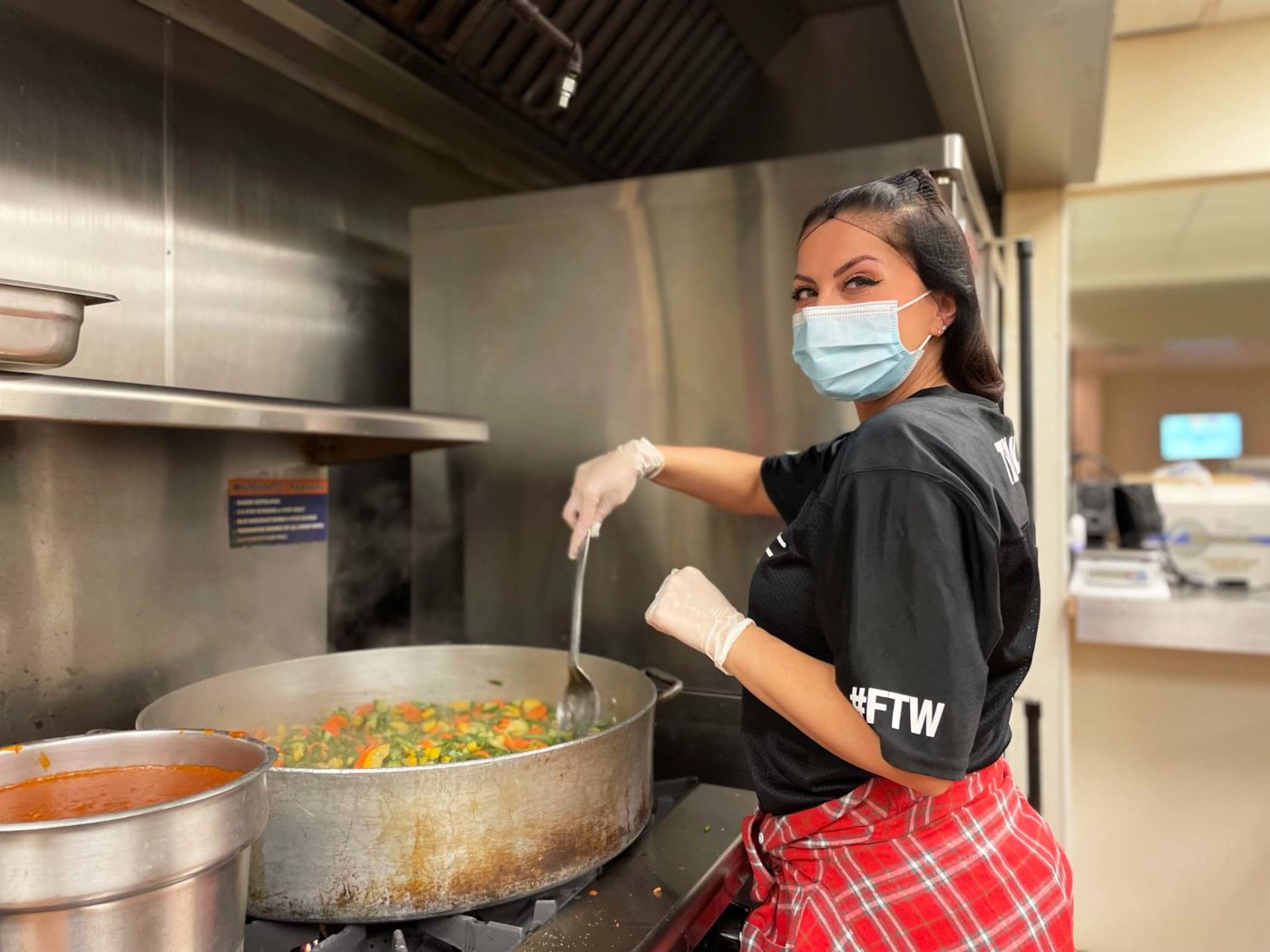 NS: Our partnership with North Texas Food Bank is vital to our mission of societal equity by proudly offering all HIV persons affirming resources designed to improve health and wellness, strengthen families and communities, and provide transformative education.
The Center's food pantry started as a cardboard box, housed at the corner of Cedar Springs Road and Throckmorton Street in front of the old Crossroads Market. North Texas Food Bank has been a long-term key partner in providing much of the needed nutritional support for our clients living with HIV. Weight loss and malnutrition continue to be common problems with HIV and can contribute to HIV disease progression. A healthy diet improves the quality of life, and good nutrition helps the body process the many medications taken by people with HIV. Good nutrition helps keep the immune system strong, enabling a person living with HIV to better fight the disease. The food purchased from the North Texas Food Bank such as fresh produce, canned goods, frozen foods, and some perishables items is distributed through our food pantry and weekday lunch program. With the evolution and growth of the North Texas Food Bank programs and offerings, the Center has been able to expand and enhance its programs to better serve our clients. This continued expansion has greatly improved the quality of our programs and the overall value to our clients.
---
You can learn more about the Resource Center's services 여기 and find more information about its Pride celebration here.