NTFB Annual Peanut Butter Drive + PB Cake Recipe
A North Texas Food Bank tradition, the annual 땅콩 버터 드라이브 is underway!
Throughout the month of September, which is 기아 행동의 달, cities, neighborhoods, corporations and organizations are encouraged to come together to collect jars of peanut butter (or other nut butters) that can then be distributed through the North Texas Food Bank's Food 4 Kids backpack program and our feeding network of more than 400 partner agencies and organizations.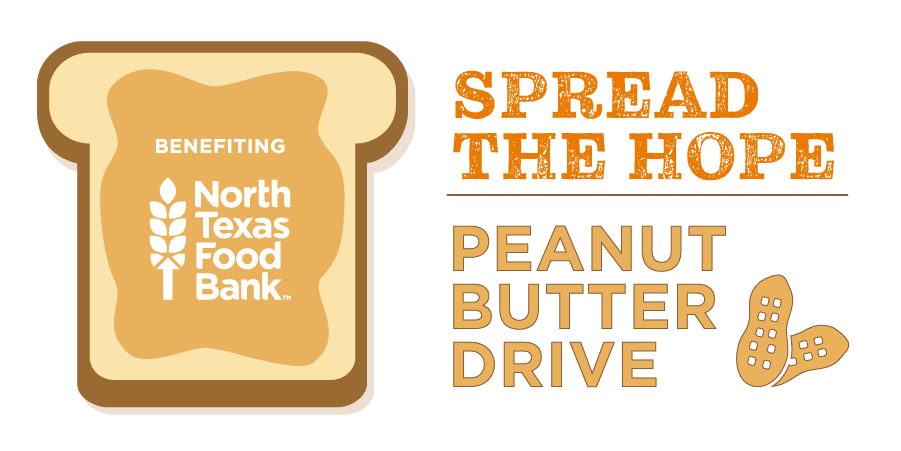 The Peanut Butter Drive started in 2014 in the City of Plano and over the years, the drive expanded to include all of Collin County. Under the leadership of the county's mayors and community leaders, the 2021 campaign collected a record-breaking 347,979 pounds, exceeding its goal of 300,000 pounds.
This year the North Texas Food Bank has expanded the drive to include all 13 counties that the North Texas Food Bank serves and aims to collect 500,000 pounds of peanut butter!
There are many health benefits to peanut butter that make it an important component of nutritional charitable food assistance. But in honor of this month's focus on peanut butter, we also want to share a sweet recipe that prominently features the product – a peanut butter cake!
This recipe is a favorite of the NTFB's president and CEO, Trisha Cunningham, and was passed on to her by the Food Bank's transportation lead, Joe Crawford, whose mother would bake this cake.
Trisha's interest was piqued to find a recipe for a peanut butter cake after an encounter with one of our neighbors, Ms. Clark, at one of our partner food pantries at the beginning of her tenure with the NTFB five years ago. As Trisha tells the story:
When I first joined the North Texas Food Bank, I wanted to experience all the programs that we did. One day this took me to a pantry where I met many wonderful people as I assisted our neighbors after they checked in and helped them shop in Zone 1 which was canned fruits, vegetables and whole grain pastas.
It is here that I met, Ms. Clark. Ms. Clark was a grandmother who was assisting taking care of her grandchildren and her fixed income didn't provide the resources she needed to supply for her and her grandchildren's food needs. Therefore, she was extremely grateful for the support.
We had a great time visiting and she told me she needed some peanut butter that day. I told her it was on the next aisle but asked how she used the peanut butter. She said she used a lot of peanut butter with the grandkids. Then she asked if I had ever had a peanut butter cake – I told her I didn't know if I had but I would probably love it since I also loved peanut butter and sweets.
We said goodbye as she continued to the next aisle to shop for protein and get some peanut butter. A couple of weeks later, I got a text from the pantry asking if I had talked to Ms. Clark a couple of weeks ago. At her next pantry visit, she was hoping to find the woman who she was talking with about the peanut butter cake. They finally figured out it was me.
Then, I got a text with a picture of a cake – a peanut butter cake. She used the limited resources she had from the pantry to do what she could show her gratitude. This encounter with Ms. Clark impacted me more than she will ever know.
We are grateful for our neighbors like Ms. Clark and all the supporters who make it possible for us to provide access to the nutritious food they need through initiatives like the Peanut Butter Drive.
Enjoy the Peanut Butter Cake recipe below! And find more information on how you can host your own Peanut Butter Drive by visiting ntfb.org/peanutbutterdrive or start a virtual drive and share online with friends and family. If you need extra encouragement, be sure to watch the video on the main page from some of our civic leaders!
---
Peanut Butter Sheet Cake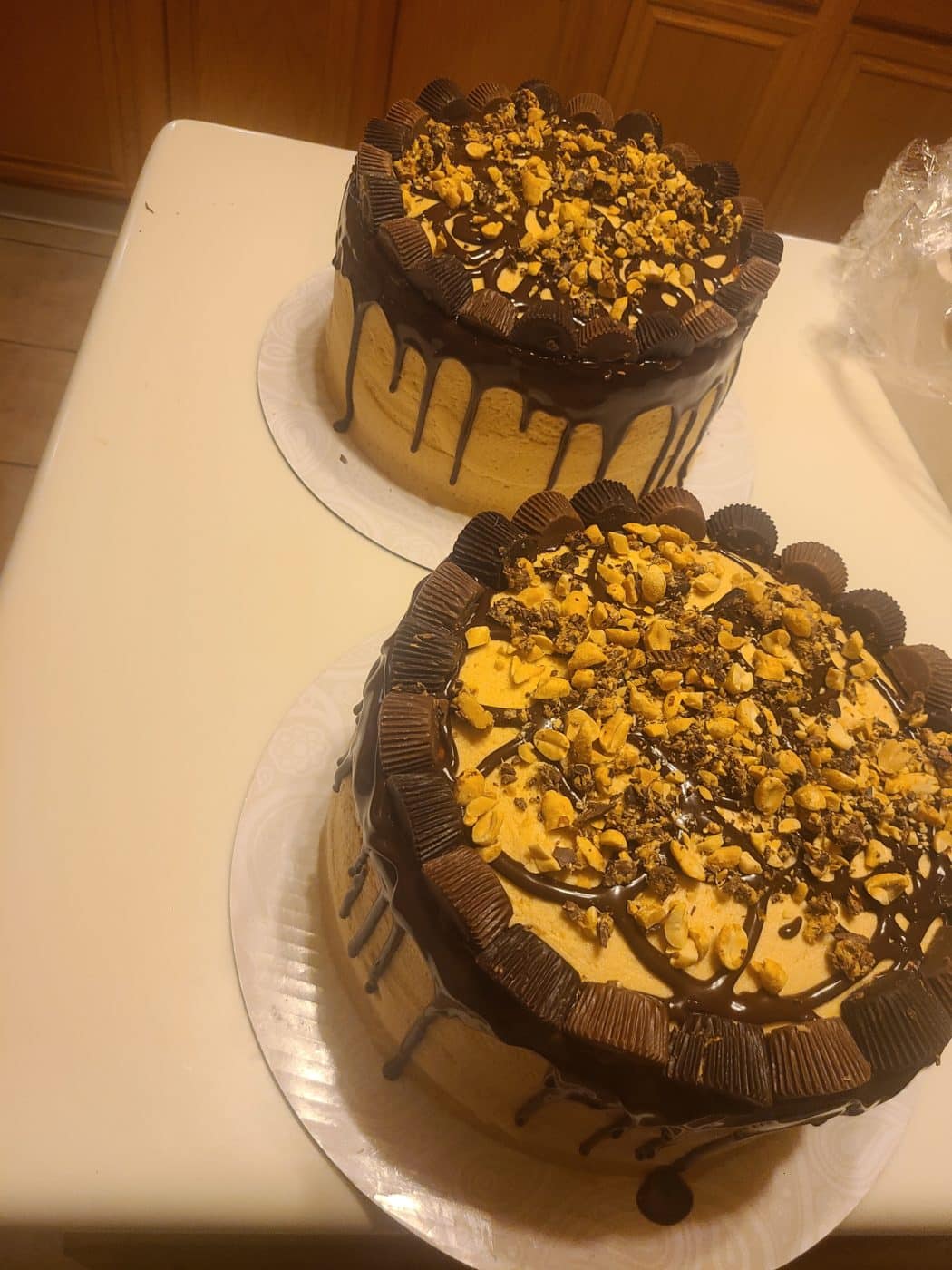 Cake ingredients:
2 cups of sugar
2 cups of flour
베이킹 소다 1작은술
베이킹파우더 1작은술
½ cup of butter
1 cup peanut butter
바닐라 추출물 1작은술
2 eggs
1 cup buttermilk
½ cup of milk
Frosting ingredients:
1 ¼ cup of peanut butter
½ cup of butter
1 ½ cup of powder sugar
3 tablespoons of heavy cream
지침:
Preheat oven to 350 degrees. Grease pan (9×13 sheet cake pan is recommended).
In a sauce pan, heat butter, peanut butter and milk until butter is melted and mixture is hot. Stir the hot mixture until smooth and blend well.
In a bowl, mix flour, sugar, baking soda and baking powder. Mix in hot mixture. Put in eggs and vanilla.
Cook "until done" – it is a dense cake so likely a little longer than regular 'cake mix' cakes.
For the frosting, heat the peanut butter and butter until just melted. Take off heat and add powdered sugar and heavy cream.
Pour over the warm cake. Garnish with crushed peanuts if you choose.