Partner Spotlight: Cathedral of Hope
The North Texas Food Bank is proudly commemorating Pride Month this June, a time to honor the history of the LGBTQ+ community and celebrate the community's culture and achievements. Earlier this month, we brought the NTFB SNAP Mobile to the Dallas Pride Festival, and we also hosted a special "Packing with PRIDE" volunteer shift on June 17. Through the various events and celebrations locally and across the world, Pride is an opportunity to recognize the advances and setbacks in the LGBTQ+ community in the ongoing movement toward equality, visibility and unity.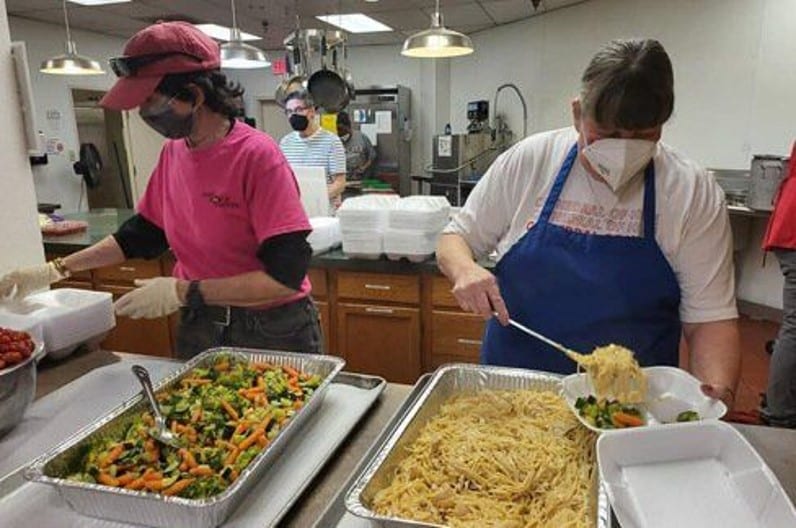 According to 미국을 먹여살리다, more than 22% of LGBTQ+ adults live in poverty and are disproportionately affected by food insecurity. The North Texas Food Bank is committed to providing access to nutritious food for all North Texans facing hunger, and we are proud to partner with organizations in our service area that have outreach programs focused on our LGBTQ+ neighbors.
One of those is Cathedral of Hope United Church of Christ, the largest predominantly LGBTQ+ church in the world that has been welcoming and providing services for congregants of all races, ethnic backgrounds, sexual orientations and gender identities for more than 50 years. We visited with Bill Martin, the Director of Outreach Ministries for the Cathedral of Hope, to learn more about its mission, services, and the ways it helps all North Texans experiencing hunger.  
Q: Can you share some background on the Cathedral of Hope and the impact it has had in the North Texas area for the LGBTQ+ community?
NS: In 1970, 12 people met at a home in Dallas to provide a safe and affirming place to worship. Now, 53
years later, Cathedral of Hope has grown to over 4000 members to be the largest LGBTQ+ church in the
world.
Q: How have your services evolved over the years to address the needs of the community?
NS: Cathedral of Hope was founded as a Christian church with a special ministry to gay and lesbian people when it was not popular or particularly safe for one to be open about his or her sexual orientation in the city of Dallas. The church has a history rooted in community organizing and the struggle for civil rights. Cathedral of Hope is the example of triumph over what seemed an insurmountable situation, as the AIDS crisis took a devastating toll on our congregation in the 1980s and early 1990s. With all that Cathedral of Hope has endured in its over 50 years of existence, it has managed to not only survive but also thrive and become a partner with other churches and the city of Dallas.
Q: What are some unique needs of the LGBTQ+ community as it relates to hunger?
NS: We are seeing an increase in LGBTQ+ clients coming in for our meal programs, including more transgender clients than in the past since we are a safe and affirming space for everyone.
Q: How did the pandemic and the economic challenges of the last few years impact the hunger and social services need for LGBTQ+ North Texans?
NS: We have seen an increase of not only homeless LGBTQ+ needing assistance, but also an increase in people just surviving and barely getting by with the increase in the cost of food. We serve not only the homeless population but ANYONE experiencing housing and food insecurity. We are also seeing an increase of LGBTQ+ homeless youth coming in for services.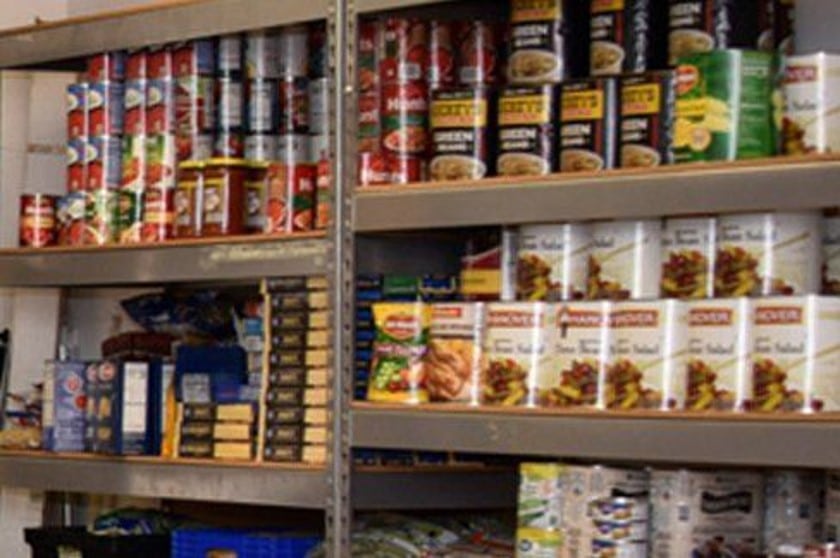 Q: What does the relationship with the North Texas Food Bank mean to the Cathedral of Hope and its clients?
NS: The North Texas Food Bank has been an enormous help not only with us receiving food donations but also being able to partner with Feeding America in keeping our cost down in providing nutritious meals for our clients. In 2022 we served over 32,000 meals and gave out over 5,000 bags of pantry items. We rescued 404,350 pounds of food from agency partners which is equivalent to 336,950 meals.
Q: How is Cathedral of Hope celebrating Pride this month?
NS: We participated in the Dallas Pride festival and parade. We are participating in "Pride in Bloom" at the Dallas Arboretum. But we celebrate PRIDE and God's love for all every month.
---
You can learn more about the Cathedral of Hope in this video and more about its food assistance services 여기.