A Day in the Life in NTFB's Food Sourcing Department
Before the North Texas Food Bank can distribute food to our neighbors and our more than 400 partners across our 13-county service area, we must first source and secure the food necessary to meet the need.
The dedicated NTFB Food Sourcing team is broken down into two main components, purchased and donated. Now it is a lot more complicated than that, but for today, we are going to focus on donated product, specifically from the Retail Donation Program. Before we do that, I want to briefly talk about why donated food is so important to the NTFB and our mission.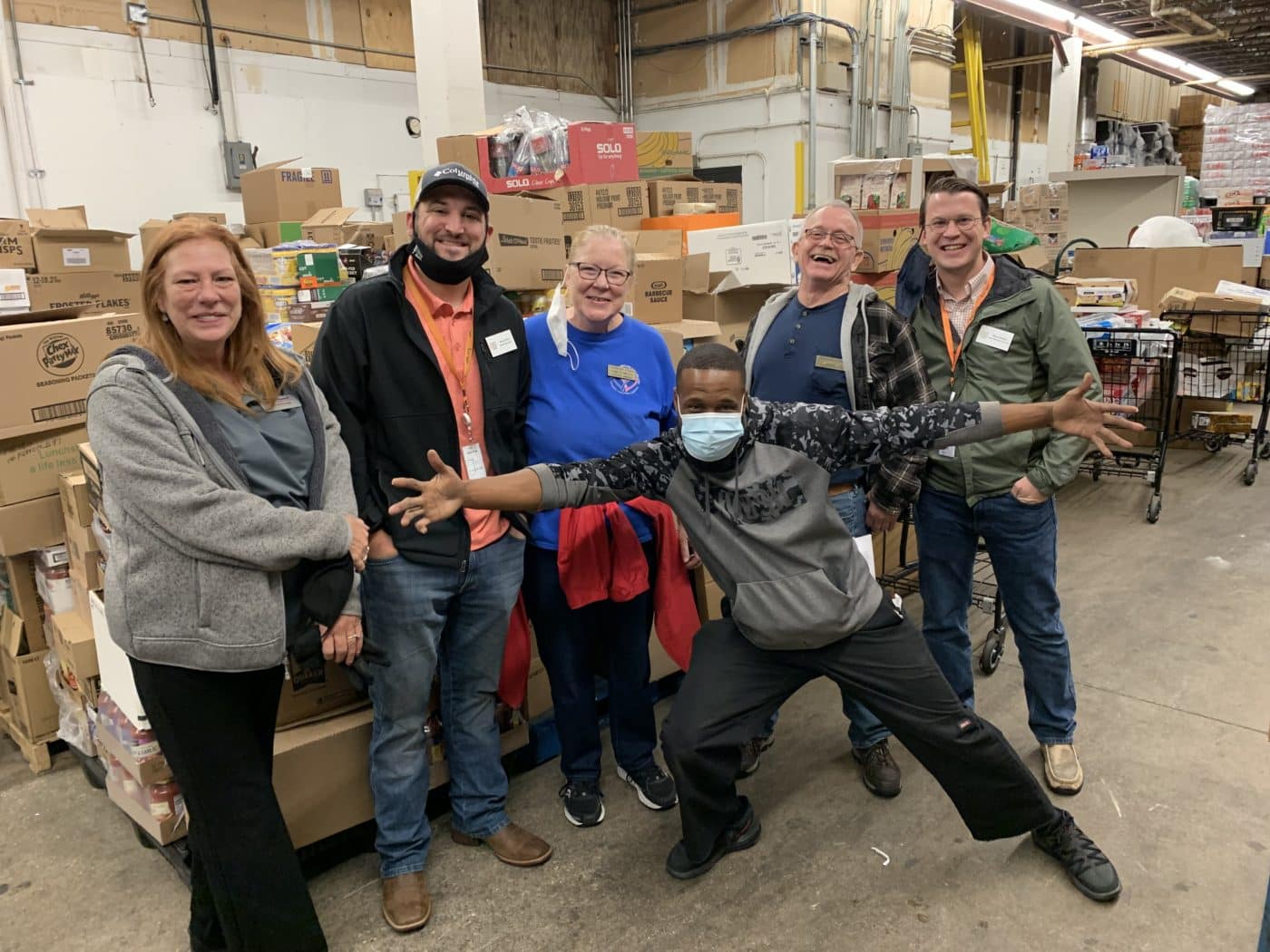 When Covid-19 hit, we all were in unchartered territories. Questions arose, such as: How will we meet the increased need? Where will we get more donated product from? Will we continue to get as much donated product from retailers during Covid? How do we afford to increase our purchasing budget, is it sustainable?
The answer to that last question is no, we cannot sustain our purchasing year over year long term and that is where donated product comes into play. With the help and collaboration of teams across the Food Bank, the Sourcing team must increase donated product and significantly decrease purchased year over year. This effort is vital to the success of our vision and mission to help create a hunger-free, healthy North Texas.
One thing is for certain, NTFB and our community rose to the occasion and fed more people in a pandemic than we ever had before. While we are proud of that accomplishment, there are still many opportunities for growth to help meet the hunger need in North Texas.
A Day in the Life of the NTFB Retail Team
The NTFB Retail Program is made up of two team members, Austin Rowe and Ryan Danker. NTFB Retail currently has over 375+ retail partnerships whose product are picked up directly by 105+ 파트너 기관 on the retail program. Our top 5 donor brands last year were Walmart, Sam's Club, Kroger, Target and Amazon. In our last fiscal year, the Retail Program was able to rescue just over 28 million nutritious pounds that would have otherwise gone to waste. For FY23, the Retail team has a goal of sourcing over 30 million nutritious pounds. In partnership with Feeding America, the team will continue working to rollout new donation partnerships at retailers such as Albertson/Tom Thumb, Dollar General and HEB.
One of the best, yet most challenging parts about the retail program is that no two days are alike because of how many different retail locations and partner agencies we work with. One day we may be driving to Paris, the next Sherman, and the following day we could be in Corsicana! In a typical week, we are in the office Monday and Friday and out on the road visiting our retail donors and partner agencies Tuesday-Thursday.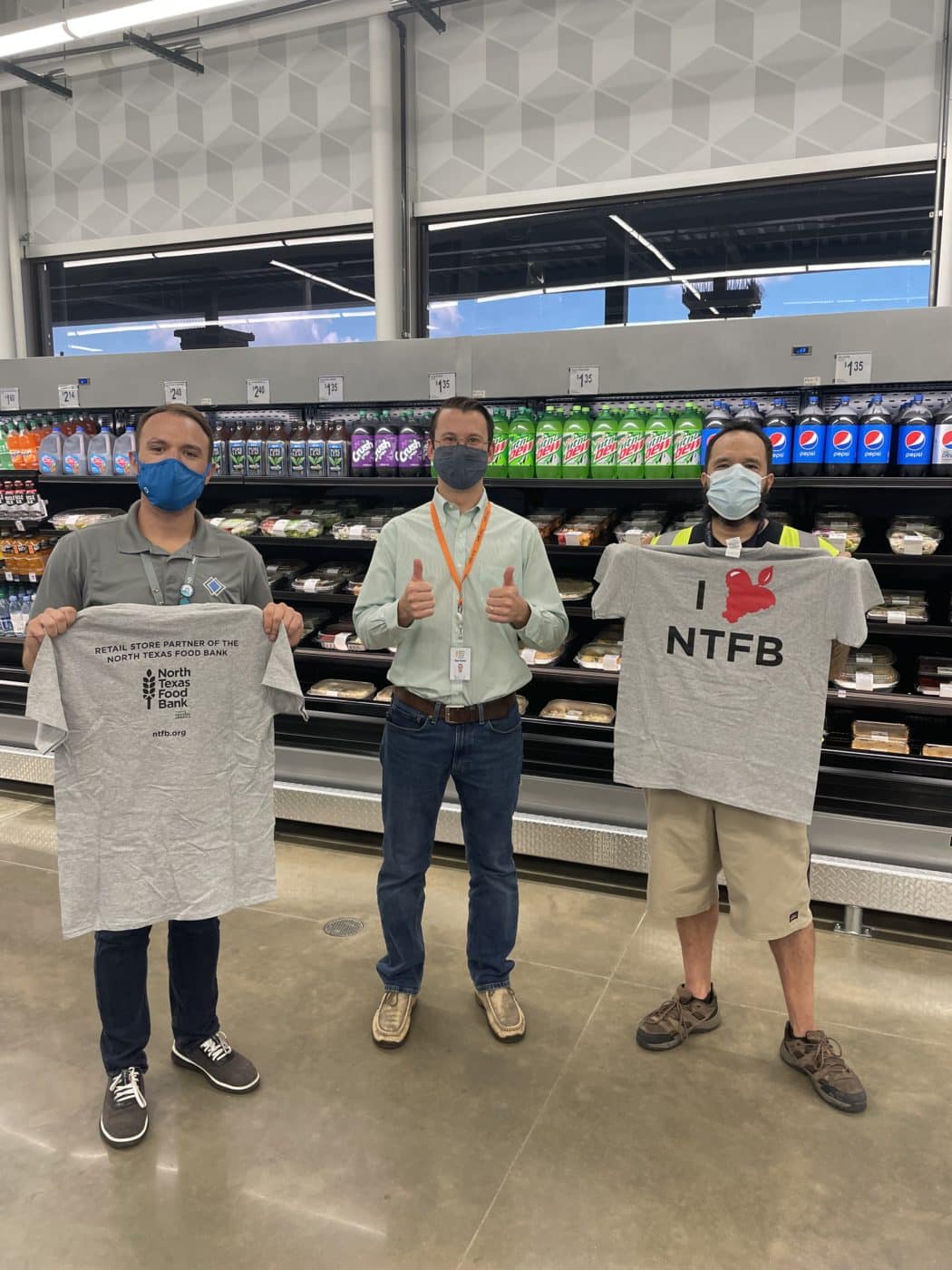 Our main contacts that we visit at our retail grocery stores are the receiving teams and department managers. The receiver is the "gatekeeper" for the back end of the store, so we usually visit them first thing during each visit. The receiver oversees who/what comes in and goes out the back door, which means they can update us on how pickups are going, what food categories are being donated from, and inform us of any issues that need to be addressed. This allows us to then walk the store and visit each department manager to evaluate and discuss donations for their specific food category, including meat, produce, bakery, dairy, prepared meals, and assorted dry.
During these conversations with managers, we check in, steward, and re-educate/train new employees on Food Safety and Handling guidelines per their retail brand donation procedures. Every store is unique so each store visit may be completely different than the last store you visited. Communication is key to the success of donation programs at the store level, and our job is to ensure that everyone is communicated with and on the same page.
We can now proudly say that 100% of the NTFB Retail Program is "agency enabled", which means that either a partner agency picks up directly from a store or our NTFB truck picks up donations from a store and drops off to a local partner agency that same day. Kudos to all our NTFB teammates! The Food Sourcing Team really appreciates all the help we receive from all our colleagues in other departments, as well as our partner network…without your help none of this would be possible.
I know this is a brief "day in the life" of our Retail team, so if you have any questions, I encourage you to reach out to one of us directly or via email at ntfbretail@ntfb.org. Another good resource to get a VIP experience into what our day-to-day looks like is to do a "retail ride along." You get to hang out with a retail team member for half a day and see in person what our retail store visits and interactions look like. No two visits are the same, whether you are having to dodge getting ran over in the grocery store parking lot or helping to de-escalate an altercation in the back room of a Walmart (true story).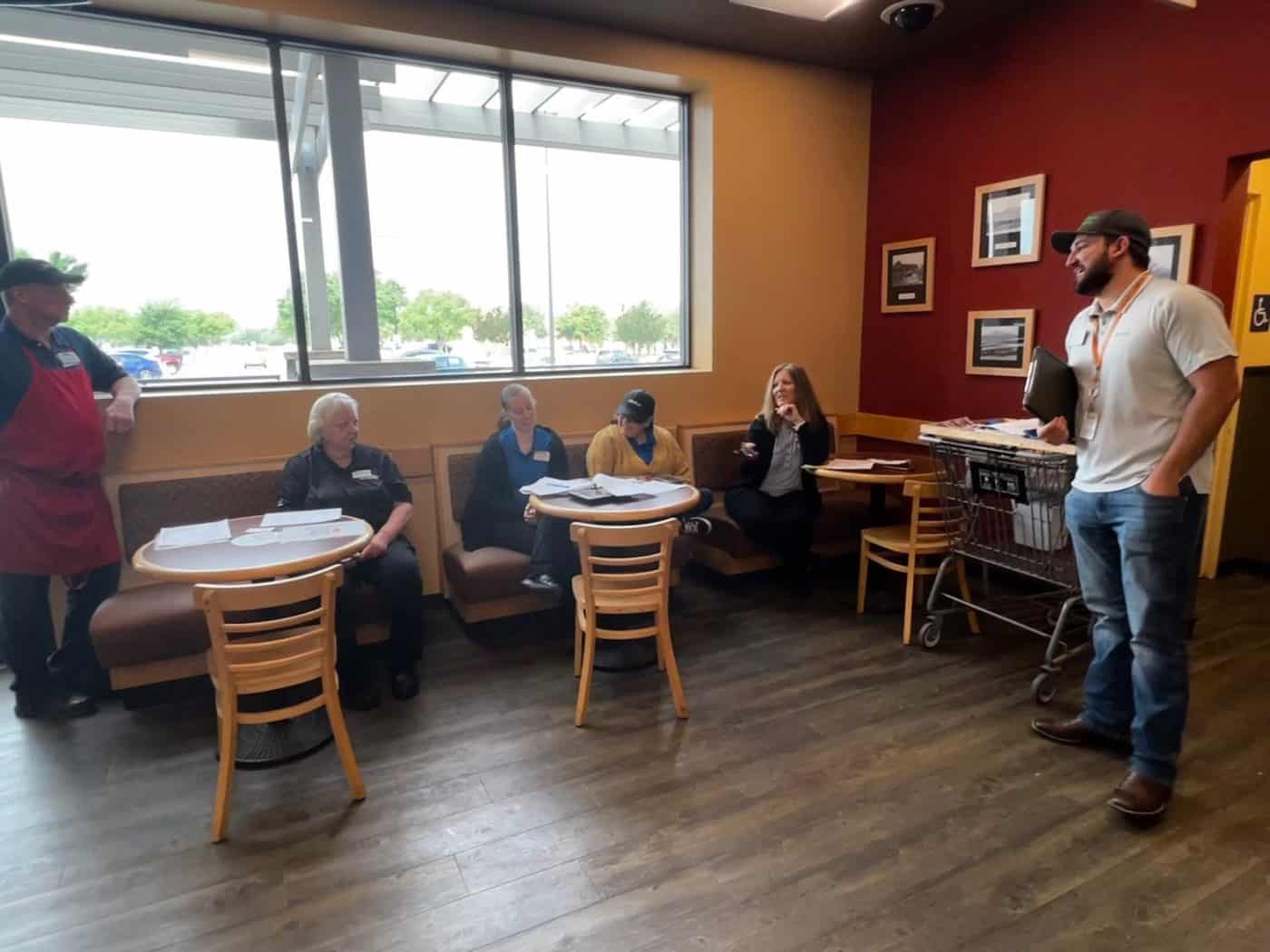 We would be happy to schedule a ride along to some of your favorite retail brands and show you the impact they make in our community! If you are interested or would like to learn more about how you can support the NTFB retail team, please see our contact information below.
NTFB Retail Team
Austin Rowe – Food Donations Lead (469-744-4065)
Ryan Danker – Food Donations Specialist (469-967-1179)
---
Austin Rowe is the Food Donations Lead for the North Texas Food Bank.