Feeding Partner Spotlight: Local Good Center
노스 텍사스 푸드 뱅크는 400 food pantries and other community organizations in its Feeding Network in the fight against hunger in North Texas. Across 13 counties, these organizations help their neighbors access food and other critical resources every day with compassion, dignity and kindness.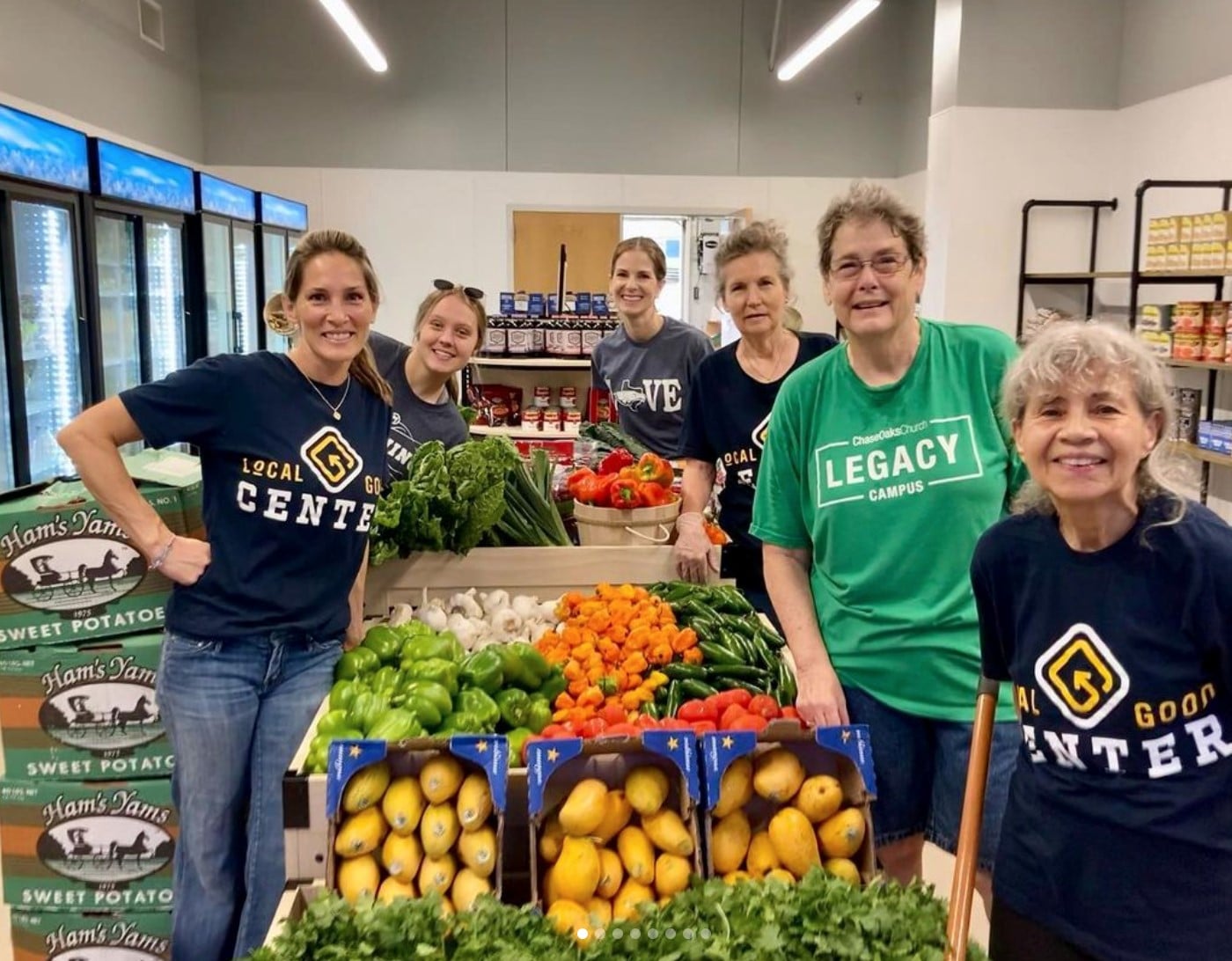 As we enter the busy holiday season, our feeding partners are helping our neighbors secure nutritious food, but often times, it is about much more than food. They also provide hope for a brighter future. Aligned with the NTFB's strategic plan to provide Food for Today and Hope for Tomorrow, these organizations often facilitate critical wraparound services that address the underlying barriers to food security and empower their neighbors to move toward economic stability.
This includes our feeding partner, Local Good Center. Based in Plano, the agency is focused on providing holistic service to its neighbors that goes far beyond just food, including advocating for unheard and overlooked voices in the community; ESL and citizenship test preparation classes; workforce development training; and a wellness program that includes health and cooking classes and the LG Market, a client choice food pantry for program participants to shop for healthy foods.
As the agency celebrates its one-year anniversary of serving the community this month, we had the pleasure to visit with Nicole Antovoni, Local Good Center's Wellness Director, about the organization's accomplishments in its first year and why food assistance is a critical part of its mission.
Q: Can you share some background on the Local Good Center and the impact it has had in your community?
NS: The Local Good Center opened its doors in a new location in November of 2021 with an important mission: to create lasting good within our local community by providing opportunities for personal and community-wide transformation. We are celebrating our 1-year anniversary this month! The Local Good Center has spent the past year focusing on four key pillars: Advocacy, Wellness, Education and Job Readiness. Each of these areas is vital to meeting the pressing needs of those in our community. And, in all these programs we are seeing significant momentum as peoples' lives are being forever changed for good.
Q: When did you become a feeding partner of the NTFB and how has it helped you enhance your impact on the community?
NS: Local Good Center became a feeding partner of the NTFB about a year ago. Our partnership with NTFB has enabled us to provide our program participants access to free, healthy food at our Local Good Market. Our market focuses on fresh fruits, vegetables and protein options. We also teach free cooking classes where students can gain new skills, get new recipe ideas and learn how to use healthier ingredients to cook meals at home for themselves and their families. We also host a Wellness Fair twice a year where NTFB partners with us to do a mobile food distribution from our parking lot. Last month, on October 1st, we distributed 27,000 pounds of food to people in need in the community with the help of our amazing volunteers!
Q: Local Good offers critical services beyond food – tell us more about Local Good's philosophy for strengthening communities and working with its neighbors.
NS: Our mission is to create lasting good in our community by providing access and empowerment to those in need through our four main pillars of focus: advocacy, job readiness, wellness and education. To utilize the LG Market, neighbors must be participating in any free class or program here at Local Good Center. Being relational and not just transactional with our program participants is our goal, so we aim to keep them engaged in our programming.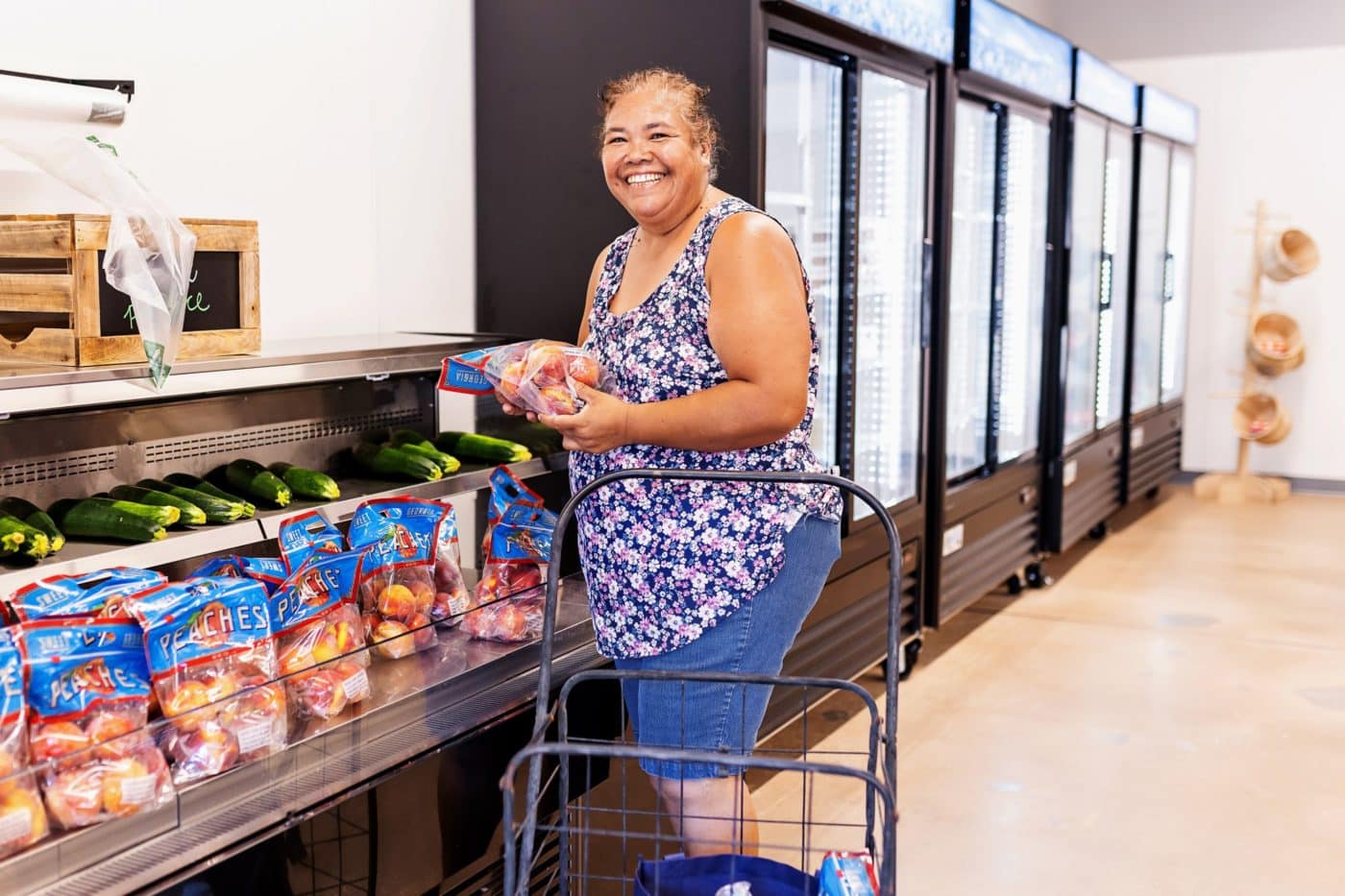 Q: What are some of your goals moving forward for wellness at Local Good Center?
NS: We want to reach as many people as possible in our community whose lives could be positively impacted by the programs we offer here at Local Good Center. Next year, we are looking forward to increasing the amount of monthly cooking classes, creating new exercise and fitness programming to serve our community, and increasing awareness around many preventative health topics.
Q: What are you most proud of in your first year?
NS: We are proud to say that through our partnership with NTFB, Local Good Center has been able to distribute 143,000 pounds of food this year to our underserved neighbors. Our model allows our program participants to enjoy a traditional shopping experience at our market and build relationships with our staff and volunteers, which enables us to get them plugged into more wraparound services that can further impact their lives for good.
---
Thank you to Local Good Center for all you do to provide food for today and hope for tomorrow! You can learn more about the Local Good Center and its programs 여기. And as we near Thanksgiving, we are especially thankful for the work of our entire Feeding Network and honored to stand beside them in fighting hunger in North Texas.