NTFB Founders and Hunger Leaders Mark the Return of Harvest Event
This winter, the North Texas Food Bank is excited to welcome back one of its signature and beloved events, Harvest, after canceling last year's fundraiser due to COVID-19.
Harvest는 2019년 댈러스 수목원에서 열린 시식 이벤트에서 올해 옴니 댈러스 호텔의 정식 좌식 만찬으로 전환하여 새로운 형식과 경험으로 돌아옵니다. 수확은 에 이루어질 것입니다. Saturday, Feb. 19, 2022, and tickets are now available.
Beyond the new look, this year's Harvest experience is special for many reasons. The event will kick off the Food Bank's celebration of 40 years of providing hunger relief in North Texas. To commemorate this significant milestone, Harvest will be chaired by one of NTFB's founders, Ambassador Kathryn Hall, along with her husband, Craig. Liz Minyard, another one of the Food Bank's founders, will serve as Honorary Chair.
Feeding America의 CEO이자 타임 매거진의 이벤트의 기조 연설자로 2020년 가장 영향력 있는 인물. 알렉스 스노드그래스 정의된 요리 will serve as Celebrity Chef.
Please see below for more information about the incredible leadership and speakers who will help the Food Bank kick off this momentous year.
Kathryn Hall, Co-Chair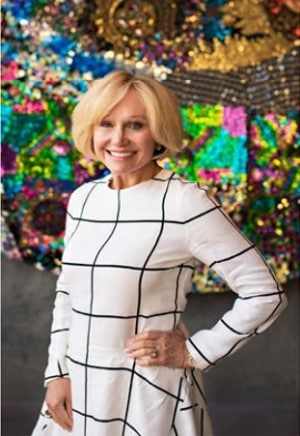 Kathryn Walt Hall is one of the four visionary leaders who established the North Texas Food Bank to address the critical issue of hunger in our community by distributing donations of surplus food and grocery products through a network of charitable organizations. A 뉴욕 타임즈 bestselling author, Kathryn has had a distinguished career as a successful businesswoman, attorney, community activist, and most notably, being appointed United States Ambassador to Austria (1997-2001). Kathryn began her public career as Assistant City Attorney in Berkeley, California. Later, she joined Safeway Stores where she was responsible for developing and administering one of the nation's first and largest affirmative action programs. Subsequently, she worked as an attorney and businesswoman in Dallas, Texas, where she was president of an inner-city development company and partner of HALL Group. Kathryn is also the proprietor of WALT and HALL Wines along with husband Craig Hall.
Craig Hall, Co-Chair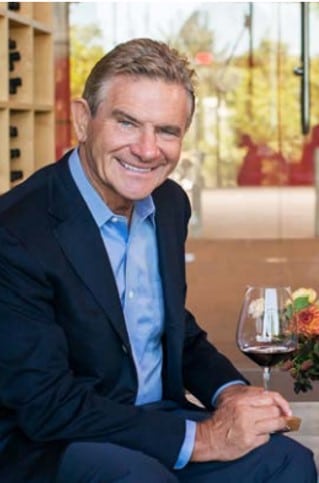 Craig Hall is chairman and founder of Dallas-based HALL Group. A life-long entrepreneur and investor, his professional interests today include real estate, venture capital, technology and hotel business involvement in both the United States and Europe. Craig is the author of six books, the most recent being A Perfect Score, co-written with wife Kathryn Hall. An avid lifelong art collector, Craig recently developed and assembled the Texas Sculpture Garden at HALL Arts featuring 40 contemporary sculptures by living Texas artists, the largest of its kind open to the public. Previously, Craig was part owner of the Dallas Cowboys, formed one of the first stock savings and loans in Michigan and founded one of the first for-profit HMOs in the country. In 2007, Craig earned the Horatio Alger Award honoring people who have succeeded despite adversity. He was honored in Washington, D.C., with ten other recipients including NBC News anchor Tom Brokaw, Leonardo DiCaprio, and retired Dallas Cowboys quarterback Roger Staubach. Together with his wife Kathryn, they have four children.
Claire Babineaux-Fontenot, Keynote Speaker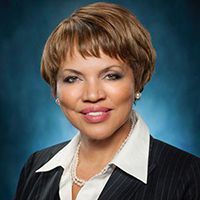 As Chief Executive Officer of 미국을 먹여살리다, Claire Babineaux-Fontenot oversees the nation's largest domestic hunger-relief organization and second-largest U.S. charity according to Forbes. Feeding America is a nationwide network of 200 food banks (including NTFB) and 60,000 food pantries and meals programs that together provides more than 4 billion meals to more than 46 million . Prior to joining Feeding America, Claire spent 13 years as a part of Walmart's leadership team with her most recent role being executive vice president and global treasurer. With a deep personal commitment to strengthening communities, Claire has long been an avid volunteer and board member. Claire was named one of TIME's 100 most influential pioneers, leaders, titans, artists and icons of 2020.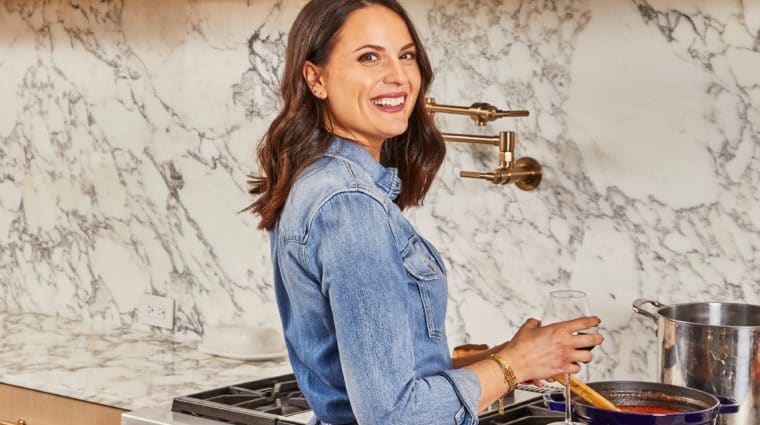 Alex Snodgrass, Celebrity Supporter
Alex Snodgrass is a recipe developer, food stylist, health enthusiast, and founder of the popular blog and social media outlet 정의된 요리. Her first book, 정의된 요리, was an instant New York Times bestseller and she most recently released her second cookbook, The Comfortable Kitchen. Her recipes use nourishing ingredients and are known for being simple, easy, and full of flavor. In 2018 she was recognized as a finalist in the prestigious Saveur magazine Blog Awards in the category of "Most Inspired Weeknight Meals." Alex has raised thousands of dollars using her platform and was awarded NTFB's Digital Media Partner of the Year for 2021. Although Alex can't attend Harvest due to her book tour schedule, she is excited to support NTFB through a live auction item. She lives in Dallas with her husband and two young daughters.
Liz Minyard, Honorary Chair
Liz Minyard, one of the four visionary founders of the North Texas Food Bank, grew up around food. She is the oldest daughter of Buddy Minyard, founder of Minyard Food Stores. After taking over the grocery chain with her sister and cousin following the death of her father, Liz and her family built Minyard into a billion-dollar business and one of the largest family-owned supermarkets in Texas, selling it to an investment group in 2004. At its' peak, the company had 84 stores and more than 8,000 employees. Liz has been recognized throughout the years for her professional and philanthropic achievements. She continues her commitment to serving communities through her numerous non-profit and corporate board positions and involvement.
이벤트 세부정보
Date: Saturday, February 19, 2022
시간: 오후 5:30 – 오후 10:00
Location: Omni Dallas – Dallas Ballroom
복장: 블랙 타이/포멀
이벤트에 참가하려면 21세 이상이어야 합니다.
Tickets: www.ntfb.org/harvest