NTFB and POWERHANDZ Commemorate Black History Month with Celebration of Giving
To mark the culmination of Black History Month, the North Texas Food Bank (NTFB) and the POWERHANDZ Power to Give Foundation hosted the second annual Black History Month Celebration of Giving event on Saturday, Feb. 26. The event raised critical resources for hunger-relief organizations through a special volunteer day and donation drive, while recognizing community leaders who have been instrumental in the fight against hunger.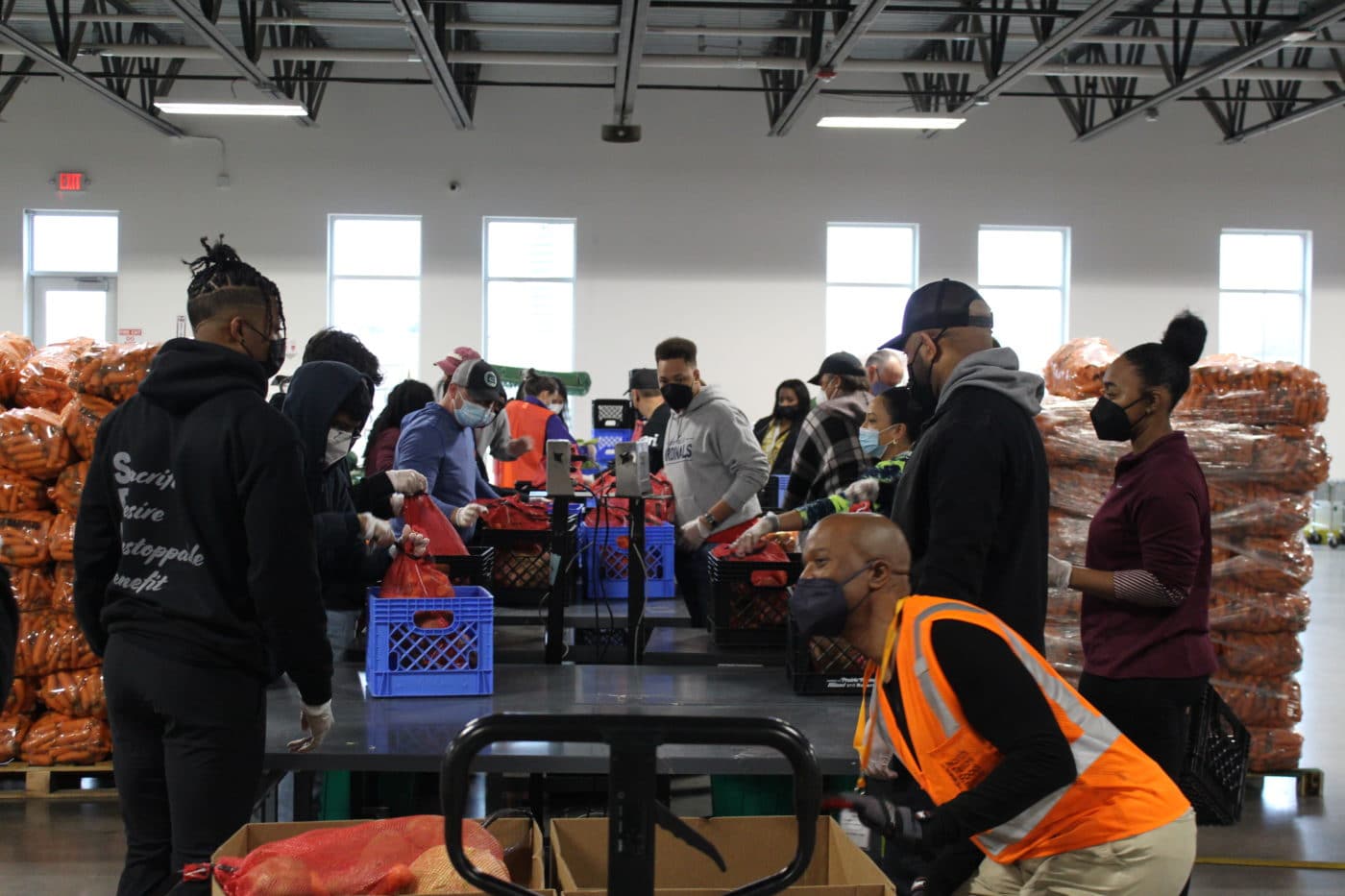 Based out of Frisco, POWERHANDZ is a global athletic training and rehabilitation product tech company that includes a line of innovative products used to enhance human performance. Its CEO and co-founder, Danyel Surrency Jones, is an NTFB Advisory Council Member and dedicated hunger fighter in North Texas. She started the Power To Give Foundation with a mission to "develop targeted programs that increase a commitment to athletic and academic excellence for youth in underserved communities."
During the event, volunteers helped sort and pack kitted food boxes on the NTFB production floor during two volunteer shifts. To kick off the event, NTFB CEO Trisha Cunningham presented the Black Leadership Power of Community 수상, honoring Black community and civic leaders for their contributions to advancing racial equity and the fight against hunger, ensuring healthy and thriving communities.
It is not too late to donate! You can do so here: http://www.ntfb.org/donatepowertogive
공로로 다음과 같은 수상자가 선정되었습니다.
Kelvin Browning
Kelvin Browning is the Pantry Director for Aunt Bette's Community Pantry in Dallas. A former North Texas Food Banker, Browning emerged as a leader during the COVID-19 pandemic, serving diligently in predominantly Black areas in high need. He is dedicated to advancing racial equity and the fight against hunger. An NTFB partner agency since 2013, Aunt Bette's Community Pantry distributed 666,351 pounds of food in fiscal year 2021 and continues to be a valued partner today.
Deacon Stephen Jackson
Deacon Jackson has led his team of service-driven volunteers at 커뮤니티 선교사 침례 교회 in their partnership with NTFB's Mobile Pantry since October of 2020. Through the Progressive Community Growth model, he and volunteers are trained to run autonomous monthly mobile pantries on behalf of NTFB, where he has overseen the distribution of 650,000 pounds of nutritious food to high need communities in which their ministries are located. Deacon Jackson has used his logistical expertise to mobilize volunteers in response to recent crises, including the Oak Cliff apartment complex explosion. In 24 hours, he organized and executed a disaster response mobile pantry distribution that provided 30,000 meals to those affected by the disaster.
The Honorable Eddie Bernice Johnson
Congresswoman Johnson has served in the U.S. House for 29 years representing Texas' 30NS Congressional District. The first African American to serve as Chief Psychiatric Nurse at the Dallas Veterans Administration Hospital and the first woman in history to lead a major Texas House committee, Congresswoman Johnson has sponsored or co-sponsored 66 bills related to food insecurity, including three bills in the current session. She has also chaired the Dallas Coalition for Hunger Solutions, which includes the North Texas Food Bank, since its launch in 2012, working to address hunger and poverty in a collaborative setting.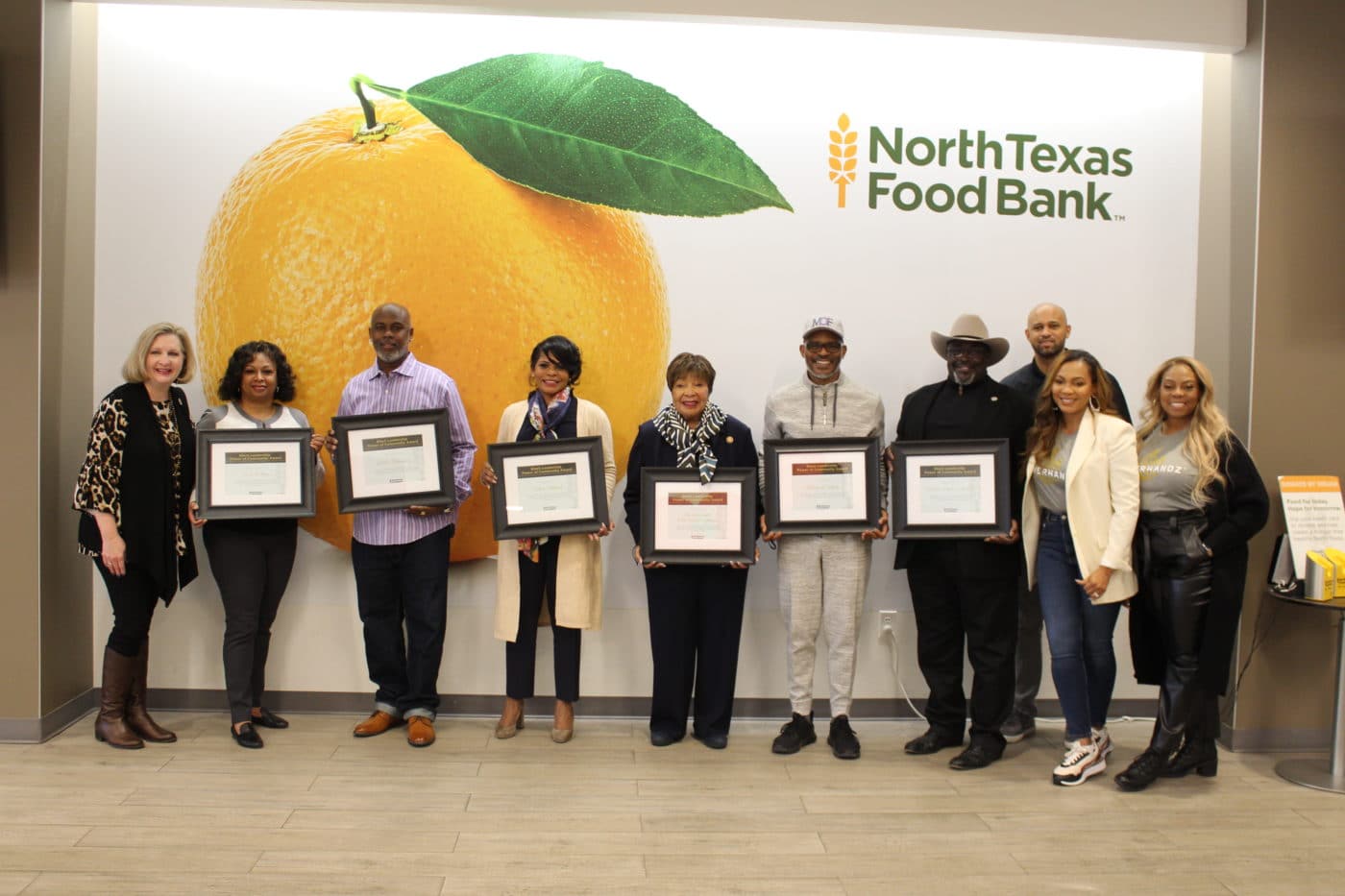 Mia Mbroh
Facilitator, moderator, international speaker and author Mia Mbroh was instrumental in facilitating a formal framework for the North Texas Food Bank's diversity, equity and inclusion (DEI) initiatives. Mbroh helped the North Texas Food Bank accelerate its DEI efforts by introducing a Listen-Learn-Lead method that helped NTFB's Steering Toward Equitable Practices, or STEP, committee emerge. Mbroh truly empowered our food bankers to leverage their voices to impact the culture at NTFB.
Richard Miles
Miles is the founder and CEO of Miles of Freedom in Dallas County. Miles was wrongfully imprisoned for a murder and attempted murder in Dallas at the age of 19 and he spent 15 years in the Texas Department of Correction. After his exoneration in 2012, Miles established Miles of Freedom to assist individuals, families and communities impacted by incarceration. Miles of Freedom has been a North Texas Food Bank partner agency since 2019 and distributed 332,167 pounds of food in FY 2021, providing families and individuals with critical nutritious meals.
Lena Wilson
For more than 20 years, Assistant Commissioner for the Food and Nutrition Division at the Texas Department of Agriculture Lena Wilson has been an advocate for children facing hunger. She has been a voice for Texas Food Banks, supporting them in maximizing benefits of federal food and nutrition programs for the many people and communities served by 텍사스 먹이주기. Wilson has been a crucial element in guiding the 21 Texas Food Banks in securing and maximizing the impact of federal and state funding throughout the ongoing COVID-19 pandemic.
"The NTFB is pleased to present the Black Leadership Power of Community award to this group of community leaders, acknowledging their impact on the work of the North Texas Food Bank and our commitment to diversity, equity and inclusion," said Trisha Cunningham, NTFB President and CEO. "We are so grateful for the support of these leaders that recognize the growing issue of hunger and look for ways to contribute to addressing this complex problem. Their leadership helps advance our mission of bridging the hunger gap in North Texas during this critical time and beyond."