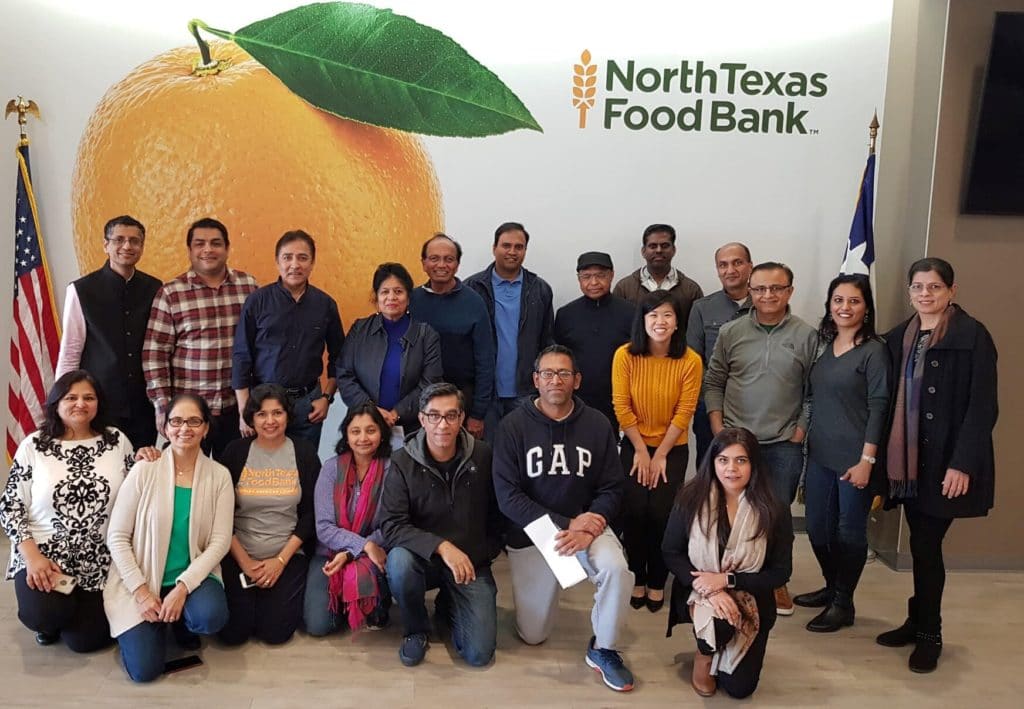 When long-time community advocates Raj and Aradhana "Anna" Asava learned that far too many of their North Texas neighbors are food insecure and do not know where they will find their next meal, the couple got to work co-founding the Indian-American Council for the North Texas Food Bank (NTFB-IAC).
With a campaign goal to raise food and funds in "one million meal" increments, the IAC has collaborated with Indian-American associations and hosted information sessions with colleagues, faith-based organizations and other partners to encourage community members to join the movement. The campaign took on a rally cry of Hunger Mitao which translates to "wipe out hunger," and in just two years, the group has enabled over four million meals through a mix of fundraising, food donations and volunteering.
Soon after learning about the IAC, Varsha and Dilip Shah knew they had to get involved.
"First to understand that hunger exists in this country, and then for us not to do anything about it, that would be inhumane," said Dilip. "So we decided to join the movement of Hunger Mitao, and feel what resources we have is a gift from God, and we must share with those who are less fortunate."
The IAC's annual Hunger Mitao Week kicks off on Saturday, August 10, and offers an assortment of activities to join IAC members in their commitment to raise awareness about the issue of hunger in North Texas. To learn more about Hunger Mitao Week, and the movement, visit www.ntfbiac.com.
---
About the North Texas Food Bank Indian-American Council (NTFB-IAC)
Launched in September 2017, the IAC has committed to raise hunger awareness, improve engagement and encourage active volunteering, as well as channel resources and contributions of the Indian-American community towards the Food Bank's mission of providing hunger relief to nearly 800,000 food-insecure individuals across a 13-county service area.