Hunger Hero: From Empty Lunchboxes to Full Hearts
How North Texas Food Bank Program Coordinator Sam Smolen is working to eliminate child hunger.
Sam Smolen is an unsung champion, tirelessly laboring as Program Coordinator at the North Texas Food Bank (NTFB) to ensure children don't face the pain of hunger.
"During the school year, we focus solely on serving schools and school districts," Sam explains. "But during the summer, when kids aren't in school, we collaborate with partner agencies and the community to ensure children still receive their essential meals."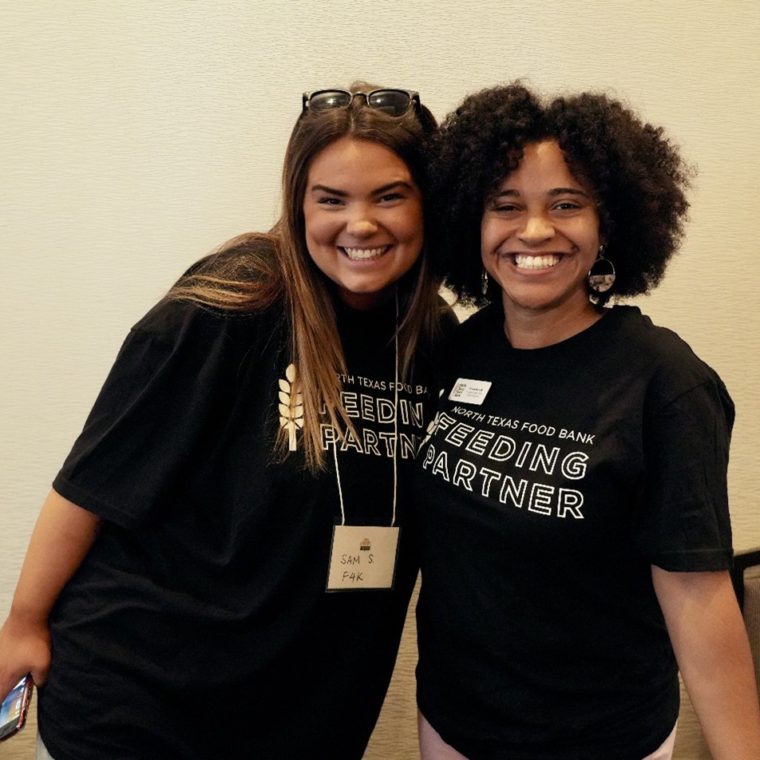 At the heart of her mission is the program known as Food 4 Kids. During the school year, food is provided exclusively to schools. Come summer, distribution is broadened to include partner agencies and others in the community who can help ensure that children remain fed. "It's all about getting those bags of snacks out to the children," she says.
Sam also highlights the crucial role of partnerships in streamlining processes. "In the past, everything was manual, which was overwhelming," she says. "But now, with tools like OPS flow, created by our warehouse admin, a lot of it's automated. This system has greatly improved our efficiency. For instance, emails no longer fall through the cracks; they get directed to the right person for the next task."
Beyond the logistical challenges, there's another layer to this initiative that often goes unnoticed – the people on the ground. "It's usually the teachers and counselors who run these programs," Sam says. "It's not mandatory, but many educators repeatedly notice when students come to school without snacks. They can discern when a child is facing food insecurity. So, they take the initiative to be a part of our program and make a difference."
In addition to feeding kids, Sam has grand visions for holistic nourishment. The majority of the NTFB's current nutrition classes cater to adults, but thanks to Sam's extensive background working with children, that could soon change. Sam is hoping to launch nutrition education classes aimed at children so that they can get engaged in conversations about nutrition at an early age.
"It's about getting children involved," she says. "I've seen firsthand how transformative a connection can be. Especially when children realize they're capable of something. The potential to inspire and educate is enormous."
One of her most heartwarming experiences on the job encapsulates the essence of her mission. "I recall visiting a school where a young girl recognized me. Her eyes lit up as she exclaimed, 'You're the lady with the food!' Seeing that kind of joy and the difference we make in these kids' lives is why we do what we do."
Sam Smolen's dedication and passion are evident in every word she speaks. Her mission is not just about feeding kids but also ensuring that they are nurtured, educated and inspired for a brighter future.
Justin Waldrop is the Annual Campaign Manager for the North Texas Food Bank