Hunger During the Holidays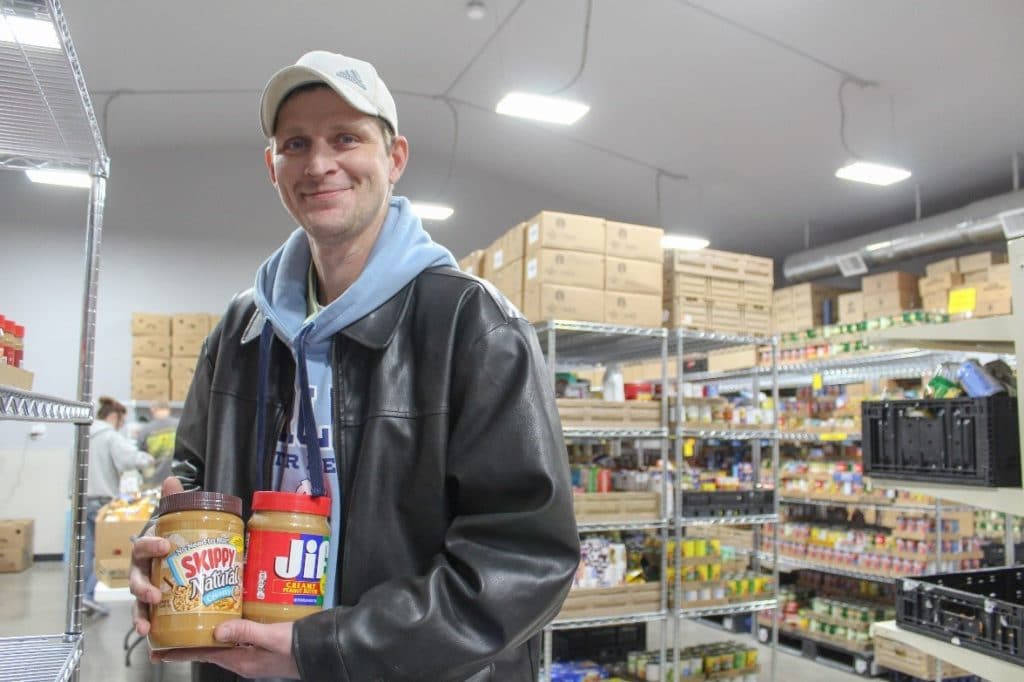 Last year, Ralph received food for a holiday meal from a food pantry within the Food Bank's Feeding Network of Partner Agencies.
No one wants to spend Christmas night, or any night, with an empty stomach. Today in North Texas, the likelihood of that happening is almost certain. With 800,000 neighbors in our community living in food-insecure households, meaning they don't know where or when they will find their next meal – this holiday season likely finds far too many hungry.
The juxtaposition of opposing realities in our community hits harder this time of year. While many spend this season searching for the perfect present, others are searching for critical nourishment. As some prepare for holiday meals with family and friends, others long for a day when their pantry will hold healthy foods.
The truth is – hunger happens every day, and exists in every zip code, even where you might least expect. Just down the street, at your nearby school, or even in your office – you are surrounded by neighbors facing hunger. Neighbors like Ralph, a single father of five caring for his aging parents and younger brother with special needs. He does his best to make ends meet, but his budget is stretched-thin, especially during the holiday season. But last Christmas, your generosity provided a healthy, holiday meal for Ralph and his family.
"We got almost everything that we had for Christmas dinner from the pantry because I couldn't afford the groceries, said Ralph. "They have really been here for us."
This holiday season, please remember that for many neighbors, this time of year does not bring presents or festive meals. For them, it is likely a time when the gravity of their situation, their critical fight against hunger, seems even further from the reality that most experience – but we can change that.
Together, we can take a stand against hunger, and bridge this gap in our community. We can provide our neighbors in need with nutritious foods, and help create a reality where finding that next meal is no longer a daily struggle, even on Christmas night. To join the North Texas Food Bank in our work closing the hunger gap in North Texas, visit www.ntfb.org.