Host a Facebook Fundraiser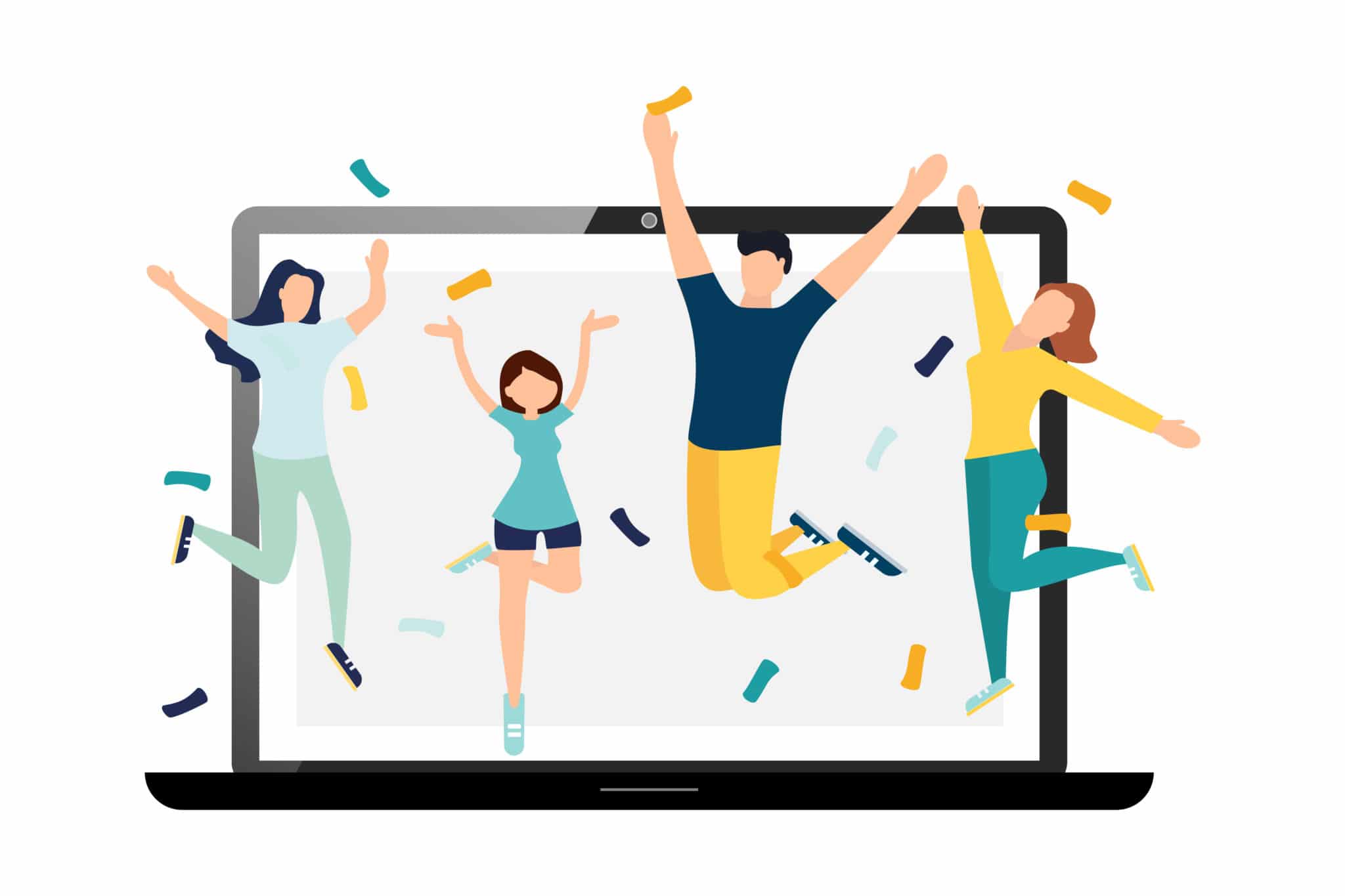 Raise money to feed our hungry neighbors through the power of social media by making a Facebook Fundraiser! Dedicate your birthday, anniversary, or another special event to NTFB, or make one just because!
Every $1 donated to the Food Bank helps provide 3 meals to a hungry child, senior or family in North Texas. Last fiscal year alone, Facebook Fundraisers help us raise enough money to provide more than 985,850 meals for our hungry neighbors! Our community needs us now more than ever - you can help make an impact through your Facebook Fundraiser today.
Tips to Make your Facebook Fundraiser a Success
Post your fundraiser on your personal page often to remind people of the importance of donating.
Reach out to friends directly to encourage them to donate to your Facebook Fundraiser.
Don't be afraid to set your goal high - the more money you raise, the more hungry neighbors we can feed!
Post on your fundraiser every day or every few days, to remind people of the importance of donating.
Motivate people to donate by personally matching funds up to a certain level.
Make it fun – do a Facebook live to talk about why you chose NTFB for your fundraiser or make a personal thank you video for everyone that donates. The more creative, the better!
NTFB Facts to Use for Your Facebook Fundraiser
1 in every 8 people in North Texas is food insecure, which includes 1 in every 5 children. That means there are roughly 700,000 food insecure individuals and 257,030 food-insecure children.
Being food insecure means that you don't always know where your next meal will come from.
The North Texas Food Bank (NTFB) has a vision of a hunger-free, healthy North Texas and has made it our mission to close the hunger gap in North Texas by providing access to nutritious food.
NTFB serves a 13-county service area and distributed nearly 136.9 million meals to hungry children, seniors, and families in FY22.
Every $1 donated to NTFB will help provide 3 nutritious meals to our hungry neighbors struggling with food insecurity.
Want a chance to be featured on NTFB's website and social media? Start your Facebook Fundraiser today!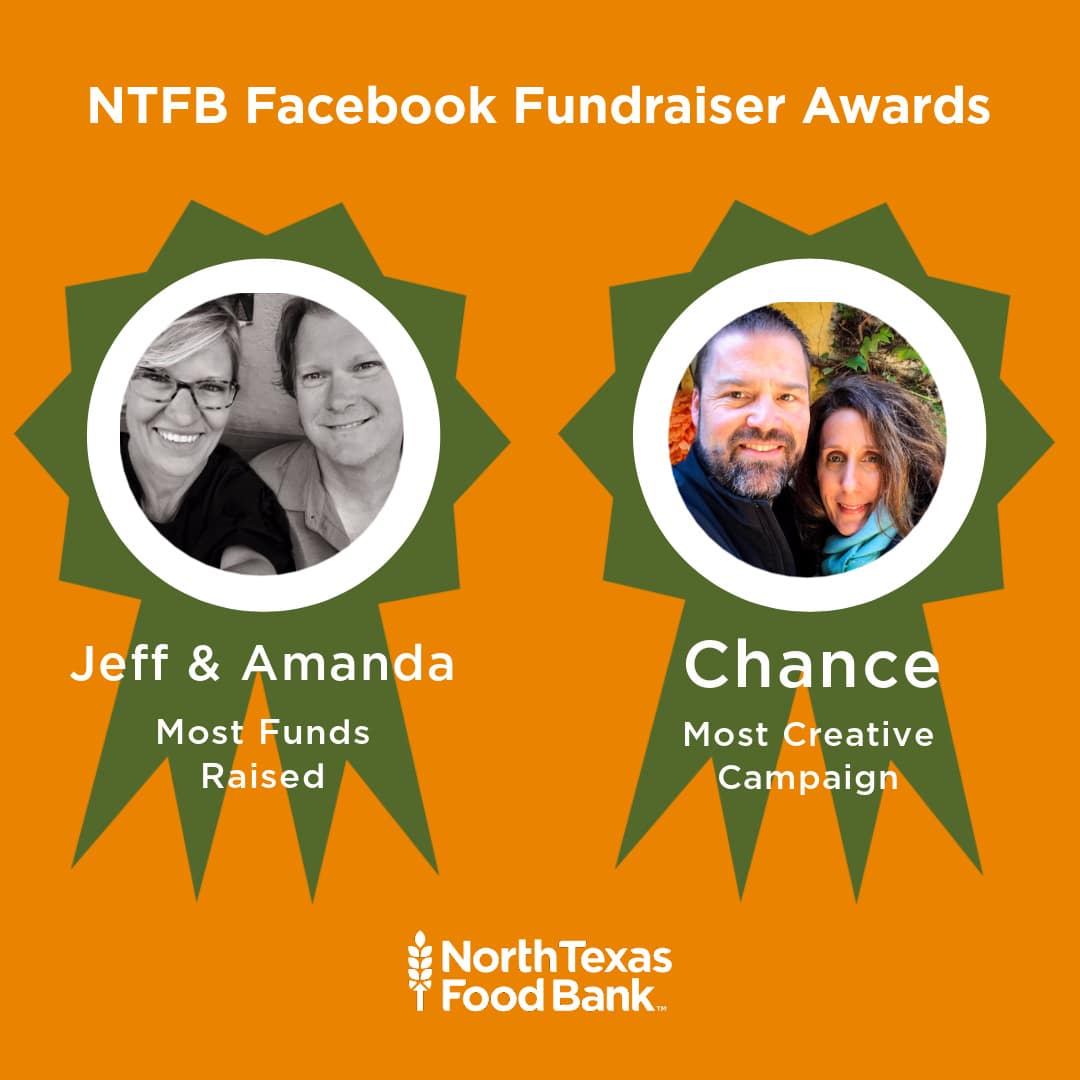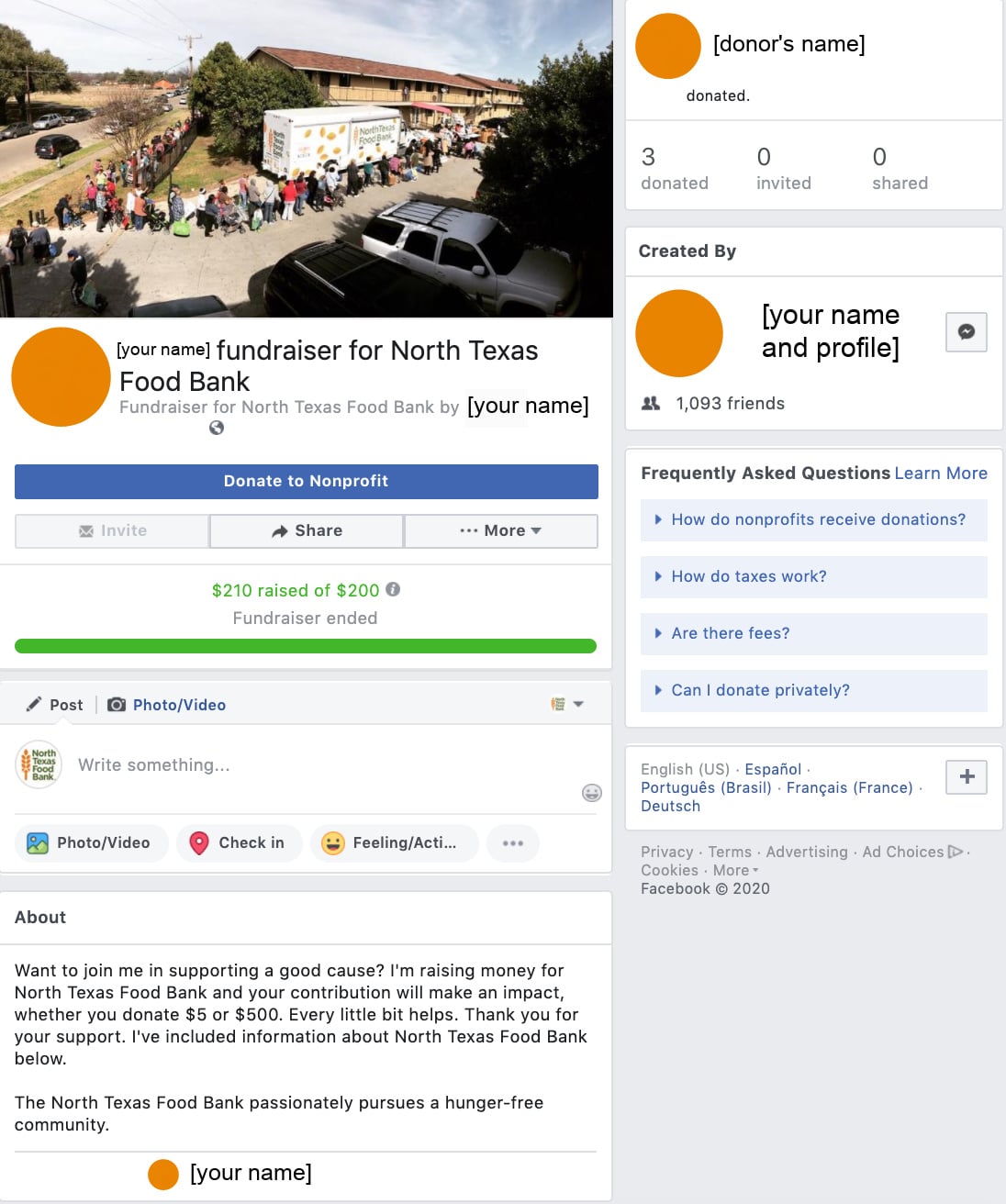 How to Set Up Your Fundraising Page