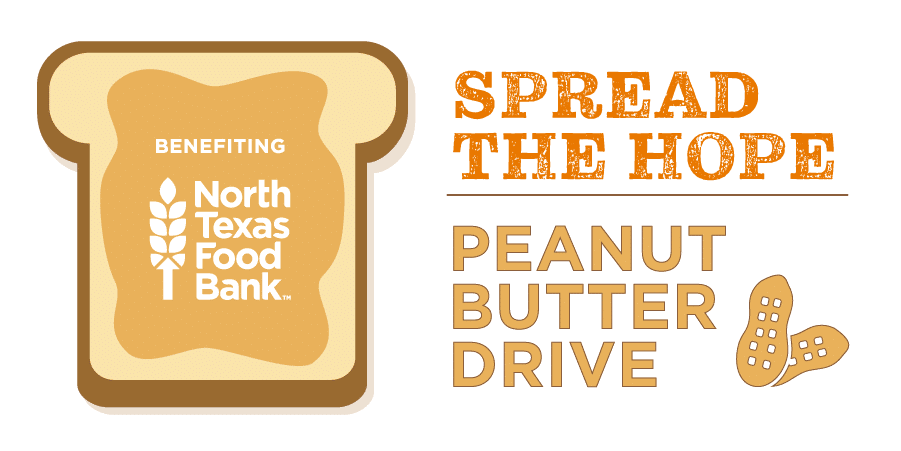 It's that time again so mark your calendars!
The annual Peanut Butter Drive is back and this year the goal is 500,000 lbs of peanut butter. To achieve this goal, we're welcoming participants and cities in all 13 counties in NTFB's service area.
For those unaware, the annual Peanut Butter Drive began in Plano in 2014 as a way for the community to get involved while raising awareness of child hunger in North Texas.
Each September during Hunger Action Month, cities, companies, organizations, schools, and faith-based organizations come together to collect peanut butter to distribute through NTFB feeding programs like Food 4 Kids, the school backpack program that feeds up to 11,000 chronically hungry kids each week.
In recent years, we have included a virtual option so participants can make a simple donation or they can set up their own virtual peanut butter drive and share with friends, family, and colleagues.
We are excited to kick off the nutty drive again this year and hope you participate. Every jar counts!
Want more information on how to participate? Click the link below and submit the form. We'll send you updates and ideas throughout the summer as we plan this year's drive.