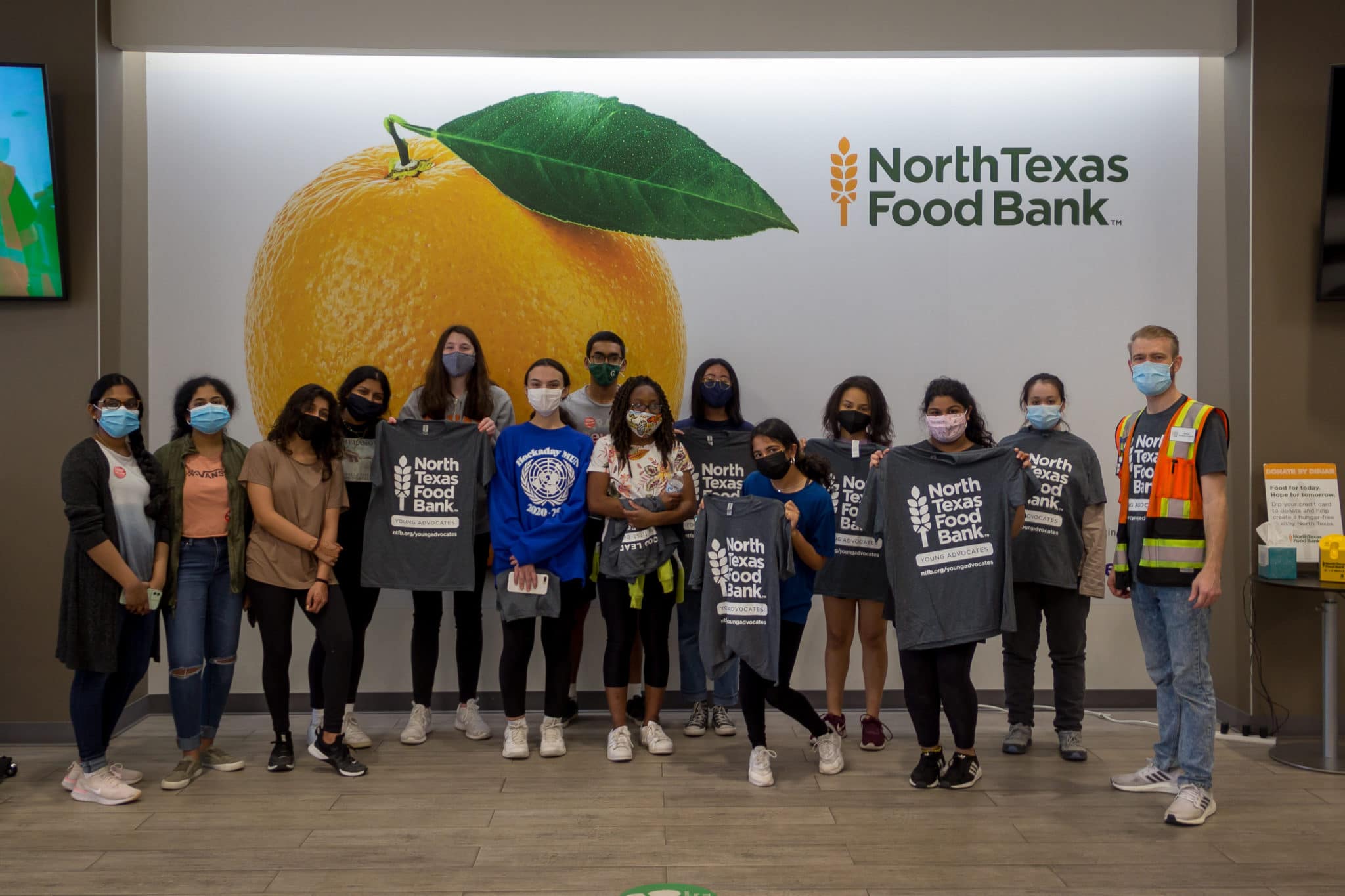 We are thrilled to introduce the North Texas Food Bank's Young Advocates Council! This opportunity engages dedicated and entrepreneurial high school students at the premiere hunger-relief organization in North Texas.
Join our Board of Directors, Young Professionals, NTFB's Executive Leadership, and your peers from across North Texas as we work toward closing the meal gap in the Metroplex. Your gift of time and effort will not only help you to perfect valuable skills for college and your career, but you will have a profound and lasting impact on your North Texas neighbors.
Interested in becoming a Young Advocate?
The current application period is now closed and we are conducting interviews for the coming school year.

If you will be in the 9th - 11th grades for the 2022-2023 school year, we want to hear from you! Keep up-to-date with the information on this page and we will accept applications in summer 2022.
Schedule
Post fundraiser/End-of-Year celebration – early May 2021
Next year's application due Friday, June 18, 2021
Interviews to take place through July 1 – July 31
YAC Class of 2021-2022 to begin sessions in August
Impact
Raise critical funds in support of NTFB's FY21 goal of 105 million meals provided
Nearly 900,000 of our friends and neighbors are food insecure. We need your help to secure new funding, sources of food, and new advocates
Experience/Skills
Accounting
Active Citizenship
Building Relationships
Conflict Resolution
Debate
Diversity Appreciation
Interviewing
Meeting Management
Persuasive Writing
Professional Dress
Public Speaking
NTFB Thanks the Young Advocates Class of 2021
Thank you to our Young Advocates class of 2021 for all your hard work and dedication this year. We are excited to share that your fundraiser, Cookies to Combat Hunger, was a total success! Your hard work will have a lasting impact on your hungry neighbors across North Texas.
YAC 2021 Accomplishments:
Signed a letter to U.S. Secretary of Agriculture Sonny Perdue, advocating for extending school waivers to ensure students continue to have access to nutritious food while learning virtually.
Hosted your own Peanut Butter Drives and Canned Food Drives to feed your hungry neighbors.
Volunteered at the Perot Family Campus to prepare bags of kid-friendly food and produce for distribution to hungry children across North Texas.
Volunteered on the front lines of hunger at one of NTFB's Mobile Pantry distributions where you safely handed out protective equipment and COVID information.
Learned valuable skills with NTFB staff and leadership.
Successfully hosted your own fundraiser to feed hungry children, families, and seniors.
Check out our Young Advocates!