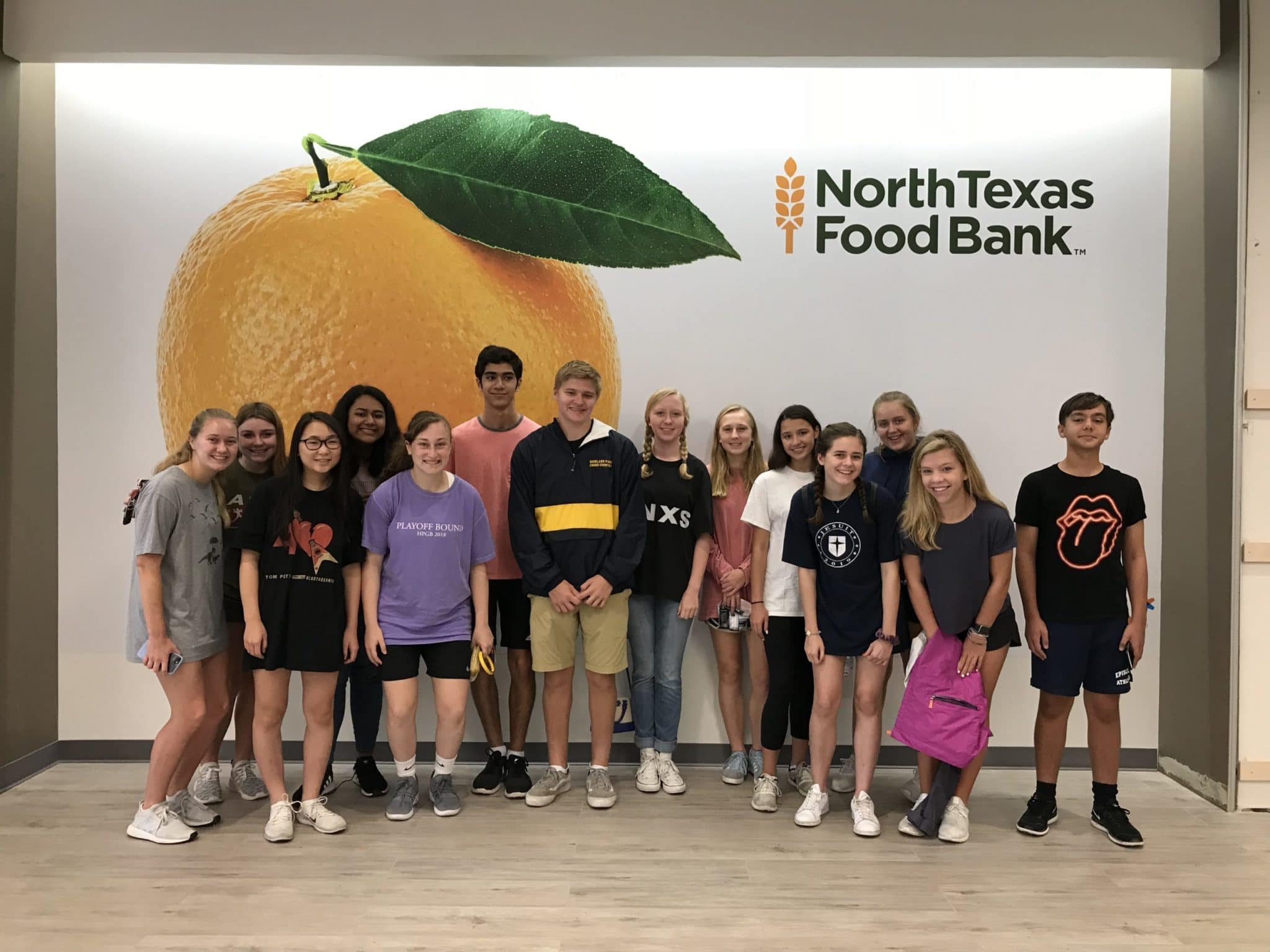 We are thrilled to introduce the North Texas Food Bank's Young Advocates Council! This new opportunity will engage dedicated and entrepreneurial high school students at the premiere hunger-relief organization in North Texas.
Join our Board of Directors, Young Professionals, NTFB's Executive Leadership, and your peers from across the city as we work toward closing the meal gap in the Metroplex. Your gift of time and effort will not only help you to perfect valuable skills for college and your career, but you will have a profound and lasting impact on your North Texas neighbors.
Apply to be a Young Advocate
If you will be in 9th to 12th grades for the 2020-2021 school year, we want to hear from you! To be considered for the North Texas Food Bank's Young Advocate position, you will need to complete and submit the following packet to Catie Enrico at cbenrico@yahoo.com:
Letter of Interest to NTFB (why are you interested in doing this, why the North Texas Food Bank, and what can you contribute)
Bulleted list of extracurricular activities, including how and why you participated
One Essay (see list of topics on page 1 of application)
One reference from someone you have worked with (academic teacher preferred, community volunteer or other)
Schedule
Applications due July 1, 2020 by 5:00 pm
Finalist interviews during the month of July
Monthly meetings/volunteer outings late August to April
One annual fundraiser - TBD
Impact
Raise critical funds in support of NTFB's ten-year vision to provide 92 million nutritious meals annually
Nearly 800,000 of our friends and neighbors are food insecure. We need your help to secure new funding, sources of food, and new advocates




Experience/Skills
Accounting
Active Citizenship
Building Relationships
Conflict Resolution
Debate
Diversity Appreciation
Interviewing
Meeting Management
Persuasive Writing
Professional Dress
Public Speaking
Check out our Young Advocates!