Fueling Students for Success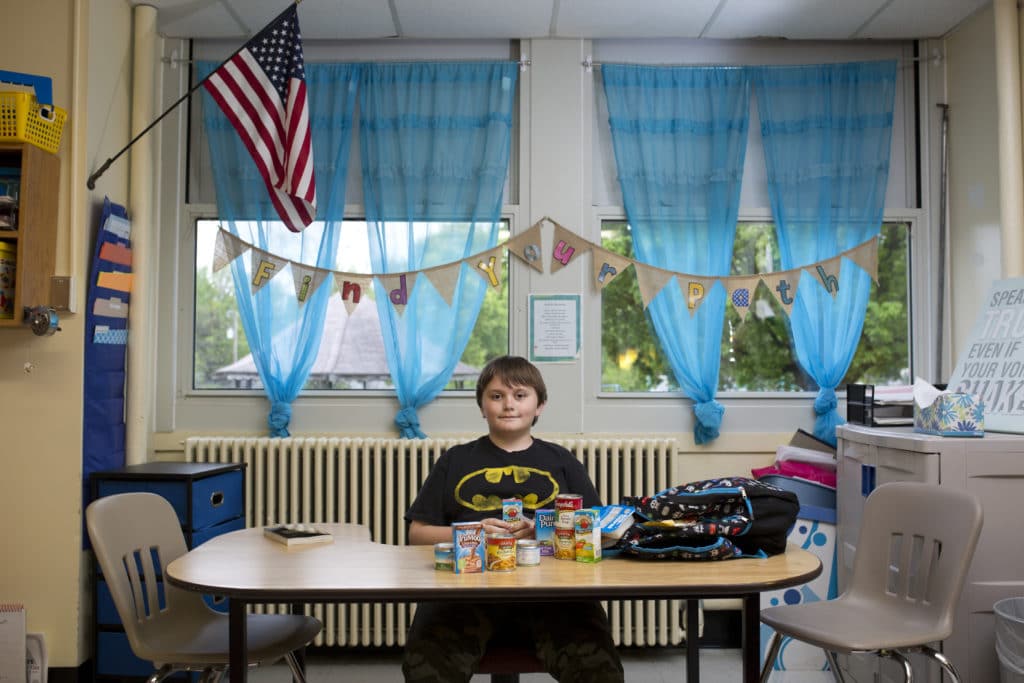 During the final days of summer break, school supplies fill the shelves at local retailers that not too long ago displayed pool floats and sunscreen. With back-to-school preparations in full swing, students collect pencils, notebooks and other items that help equip them for a successful school year. While school supplies certainly are the tools of the trade in the classroom, a healthy lifestyle, which includes a nutritious diet, provides the fuel needed to empower a child for their educational experience. Today in our community, far too many children will start the new school year feeling hungry. Currently in North Texas, one in four children is food insecure.
Regardless of age or circumstance, when you are hungry, it is difficult to focus on anything beyond finding food. A child battling an empty stomach in school is often distracted or fatigued and likely needs more than a calculator to complete classroom assignments. At the North Texas Food Bank, through our various programs and partnerships with Partner Agencies from our Feeding Network, we work with schools and social service programs in our 13-county service area to distribute and serve nutritious food to children in need throughout the school year and the summer months.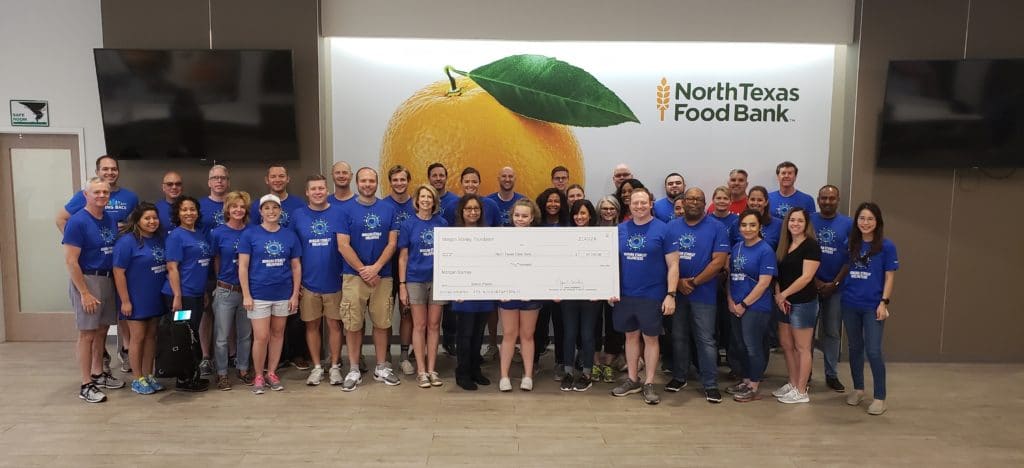 Critical support from committed partners advances this important work providing children the healthy start they need for lifelong achievement. The North Texas Food Bank is proud to partner with Morgan Stanley in support of our School Pantry program, which provides a readily accessible source of healthy and nutritious food for children and their families in convenient and familiar locations. NTFB is one of 35 food banks that received vital funding from Morgan Stanley as part of an overall commitment to Feeding America to help develop, launch, expand and sustain child nutrition programs.
Through the NTFB School Pantry program, students receive about 20 pounds of shelf-stable items and 15 pounds of fresh produce once a month. The majority of students who receive food from a school pantry also take part in the school-provided meals program, further demonstrating the significant need for hunger relief programs. With support from partners like Morgan Stanley, NTFB is empowered to feed more hungry children in our community, and ensure students receive the proper nutrition to thrive in and outside the classroom.
To learn more about NTFB's Child Programs, and how your support can nourish more hungry children, visit: www.ntfb.org/childprograms.