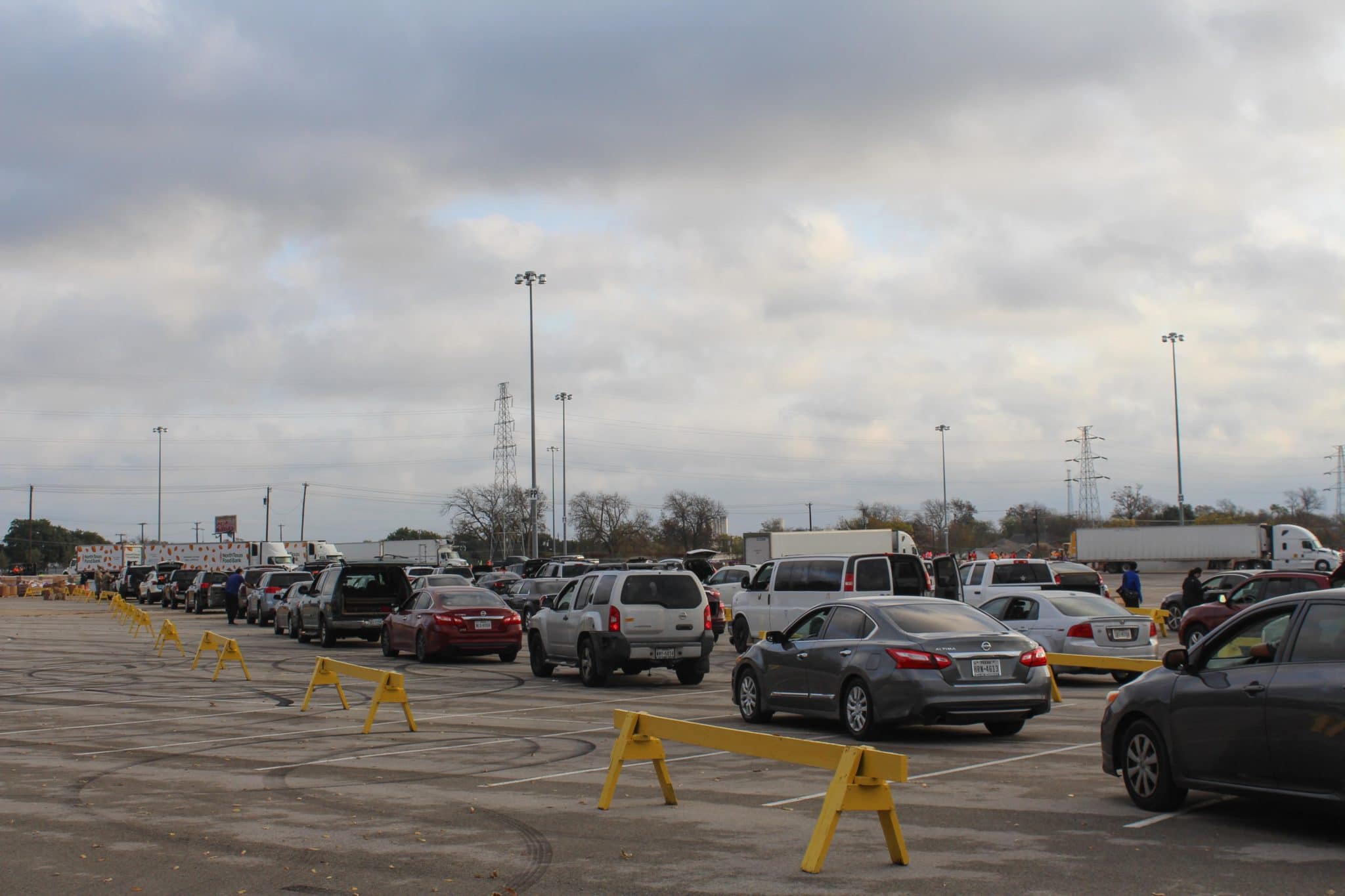 The North Texas Food Bank's Mobile Pantry program has a vision to connect every community to a sustainable partnership in which they thrive. The Mobile Pantry program actively works to make this vision a reality in our 13-county service area through two primary tracks, Fresh Route and Progressive Community Growth.
Fresh Route is a mobile market that provides fresh produce and strategically tests the feasibility for potential partnerships in high need communities where there is little to no access to nutritious food. Fresh Route collaborates with NTFB's Nudge Program and aims to serve at least 80% fresh produce at each distribution, encouraging neighbors to choose healthy options.
When graduating Fresh Route, community partners onboard to the Progressive Community Growth Program and continue on the path to sustainable partnership.
Within the Progressive Community Growth Program, partners are equipped to become a long-term hunger partner as an official NTFB Agency Partner. They receive training and work with NTFB's Mobile Pantry and Agency Partner Teams to identify and overcome barriers to NTFB's Agency Partner Program.
In FY22, NTFB's Mobile Pantry delivered 6,787,653 meals (8.2 million pounds) via 403 distributions through 153 different partners in our network.
To see our current Mobile Pantry distribution schedule, visit ntfb.org/mobile-pantry/.
All offerings can be facilitated via walk up or drive through model, dependent of host site's space.
*Please note: The completion of the application does not guarantee approval. The application process from start to finish, should take no more than 6 weeks.