NTFB has provided free culinary and nutrition education to low-income populations since 1996. In partnership with Share Our Strength's Cooking Matters, NTFB offers food management courses to North Texans, teaching the basics of nutrition, cooking, food-budgeting, and food safety to promote healthful and affordable food choices. Annually, over 150 participants are served through six-week Cooking Matters courses coordinated by NTFB. In addition to Cooking Matters courses, NTFB provided Cooking Matters at the Store grocery store tours and offers nutrition workshops and cooking demos, reaching more than 1,100 low-income participants a year. NTFB also distributes about 120,000 free nutritional materials, including handouts, recipes, and cookbooks, to further promote and support health education for food-insecure audiences.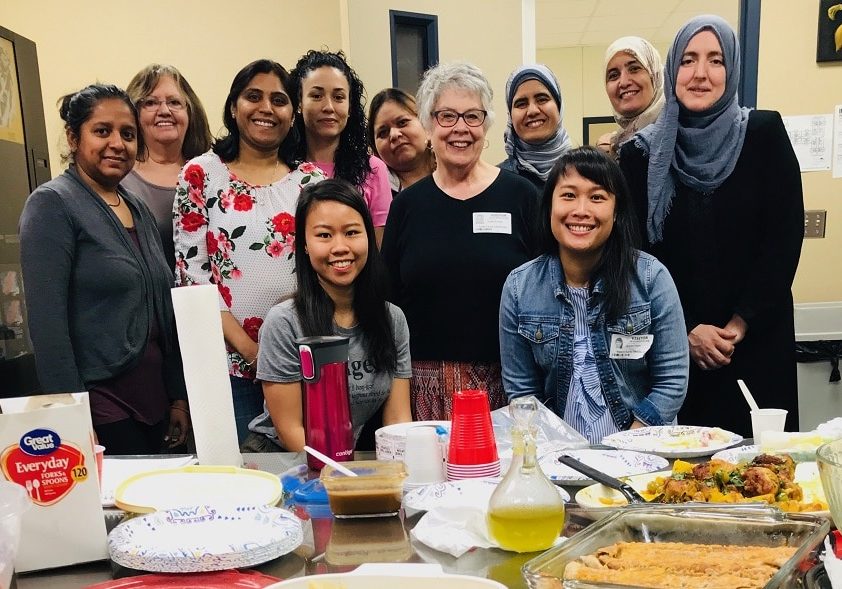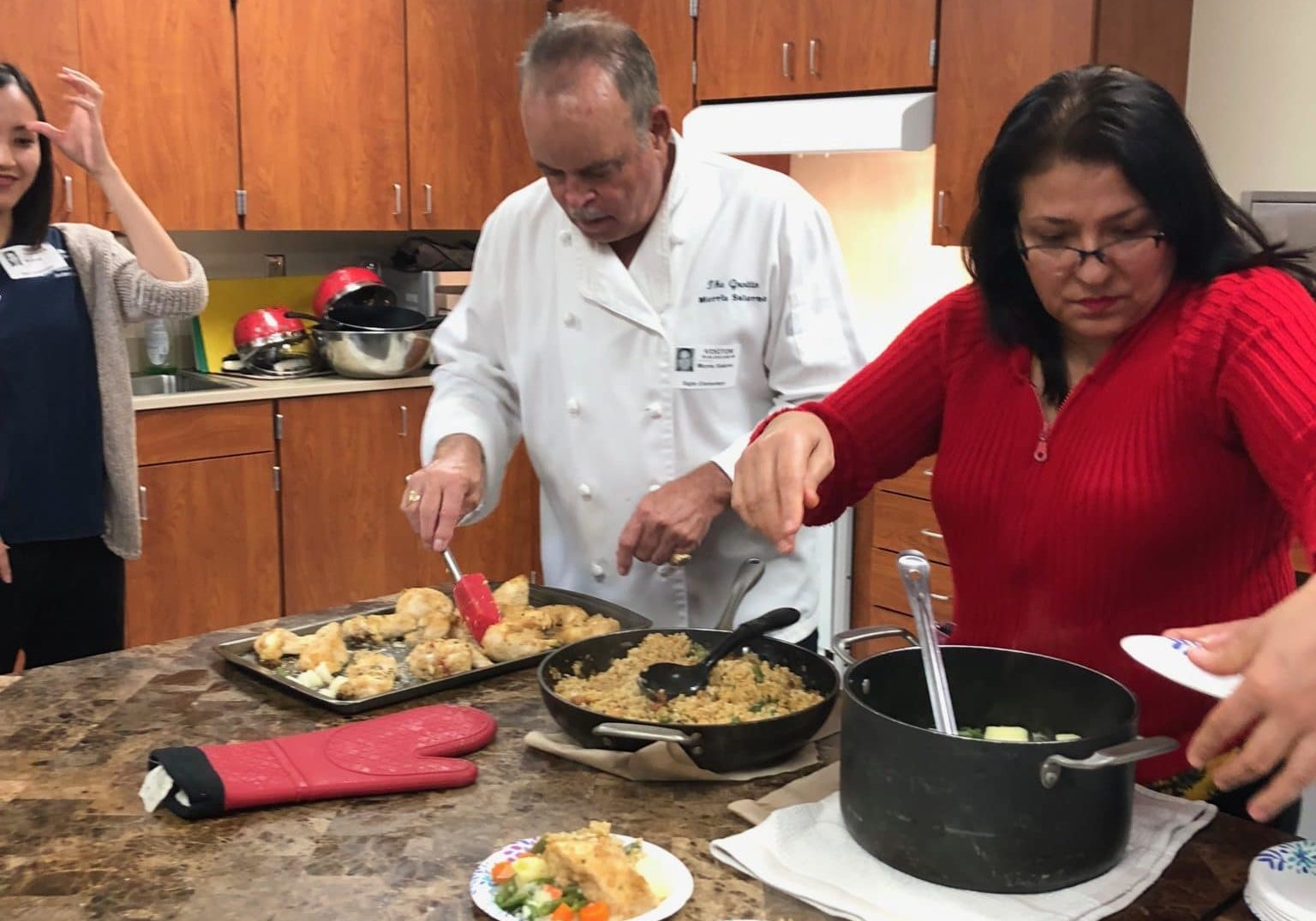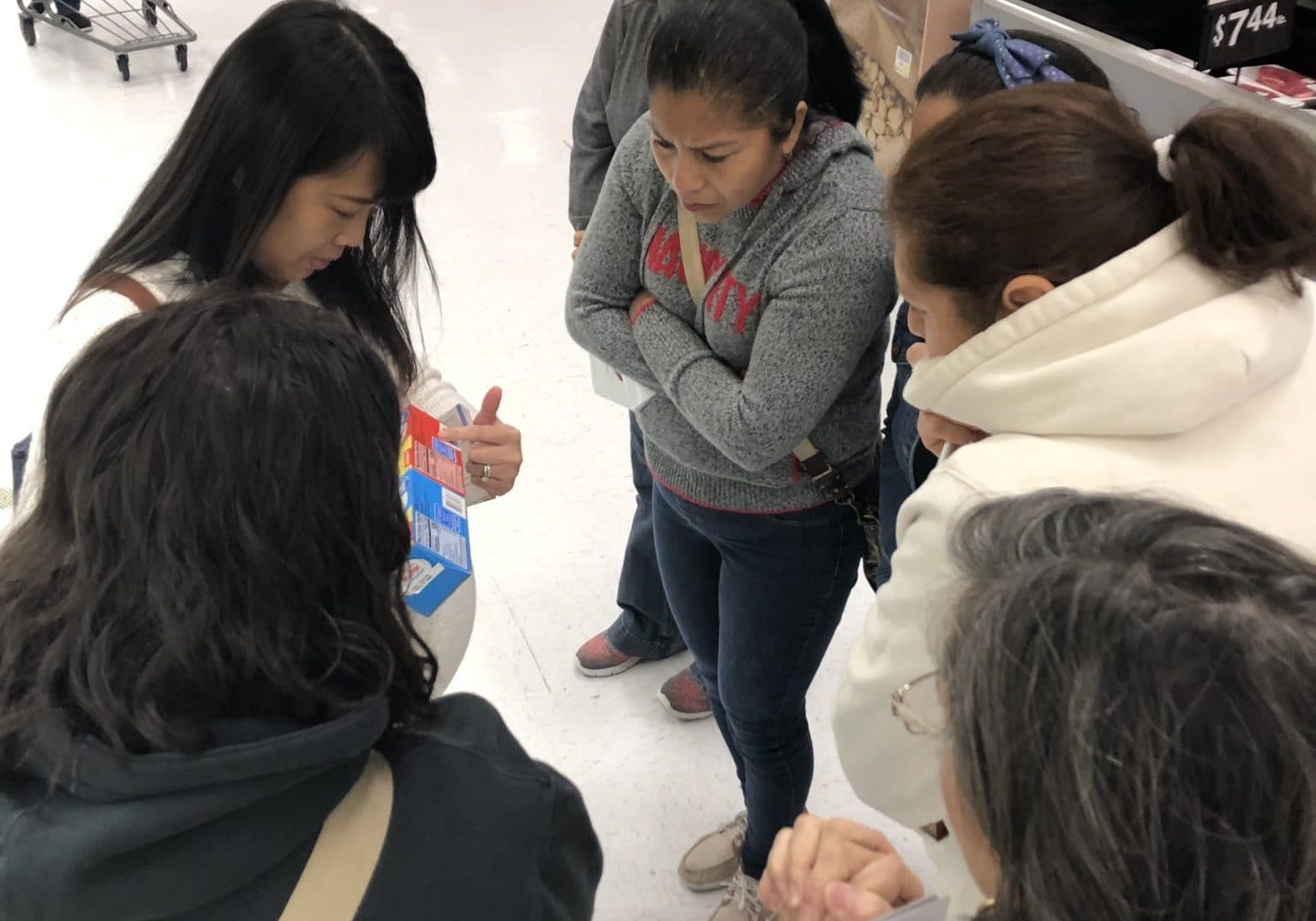 NTFB operated its Food 4 Health program from 2016-2019. The program focused on providing nutrition education and healthful food access to patients at local health clinics and faith-based health ministries to address chronic illness among food insecure clients. Participants were screened for food insecurity and referred into the program and as a result, were able to receive fresh produce, additional nutritious, nonperishable food items, nutrition education and recipes for 3 months at their clinic, through a 12-week program. Although our F4H program was phased out after its 4-year pilot, we created a Feeding with Impact Handbook for any clinics or agencies that wish to replicate the NTFB Food 4 Health Program model within their respective organizations.
Nutrition Services Additional Information
Click the logos below to check out additional resources from ChooseMyPlate.gov, Hunger + Health from Feeding America, Cooking Matters, and USDA Food and Nutrition Service.