Feeding your family helps feed mine
As a member of the service industry, the COVID-19 pandemic hit this group like a ton of bricks. Closures began a few weeks ago, and it seemed like overnight hundreds of waiters, bartenders and other staff were losing hours- some getting laid off until this crisis is over..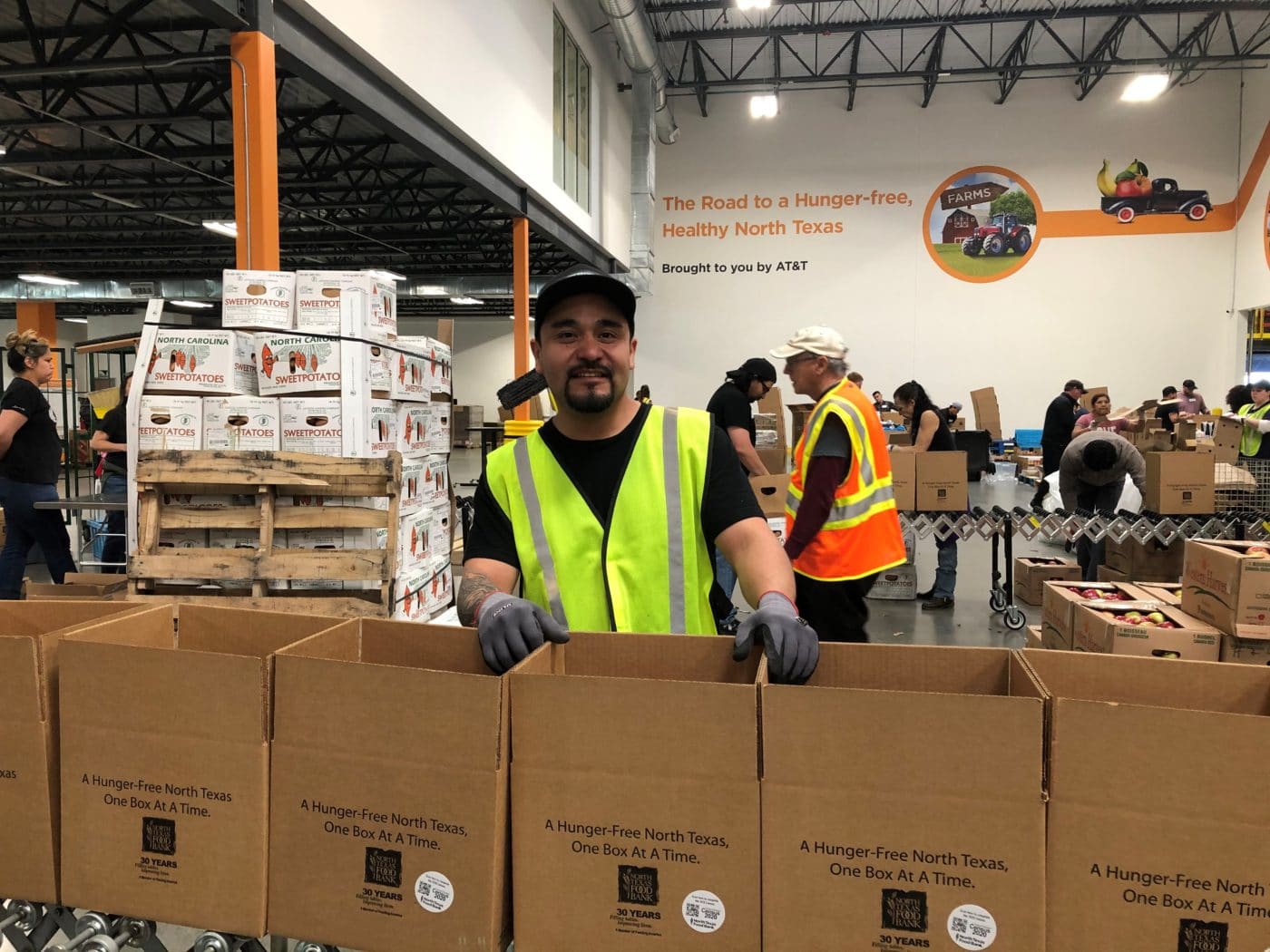 When word came down that my restaurant Jose was facing these closures, I was nervous of what the future would bring.
Thankfully, our owner is a regular supporter of the NTFB, and he was plugged in on a cool collaboration between the NTFB and a company called Shiftsmart. Thanks to this effort, displaced service industry and hospitality workers are able to find work at the Food Bank – replacing their dedicated volunteer force for the time being.
Suddenly I replaced my bartending gear, opting instead for a tape gun and a pallet jack. This opportunity has been a blessing for me and my family. You can ask my wife, she doesn't want me at home all day, and I want to be able to contribute to a good cause!
So, for about a week now, I have been welcomed as a member of the Food Bank family and I take that responsibility seriously. I want the public to know that the Food Bank is doing all they can to help feed hungry people in North Texas- I see that every day. I am grateful for the opportunity to have an income stream in a very unsteady time. The team members that are a part of the Shiftsmart group are hardworking – each day we are making thousands of meal boxes that will be delivered to families in need. Thank you for the opportunity to help feed your family, doing so will help me feed mine.
In closing, I want the Food Bank team to know that I am all in to help you, even after this crisis is over. You welcomed me into your family, and now you all are a part of mine.
Marco Cisneros
Shiftsmart Employee at NTFB