Feeding the Homeless During Covid-19
For the North Texas Food Bank, ensuring our hungry neighbors are fed is a top priority. This is especially true for one of our most vulnerable populations- the substantial homeless population in North Texas.
When the reports about the virus began a few weeks ago, the City of Dallas contacted the Food Bank to develop a plan to help feed our homeless neighbors. With shelters closing, it was important that the city care for our homeless population in a safe way.
This morning, the Food Bank made our first delivery to the City of Dallas Office of Homeless Solutions' temporary shelter for the homeless.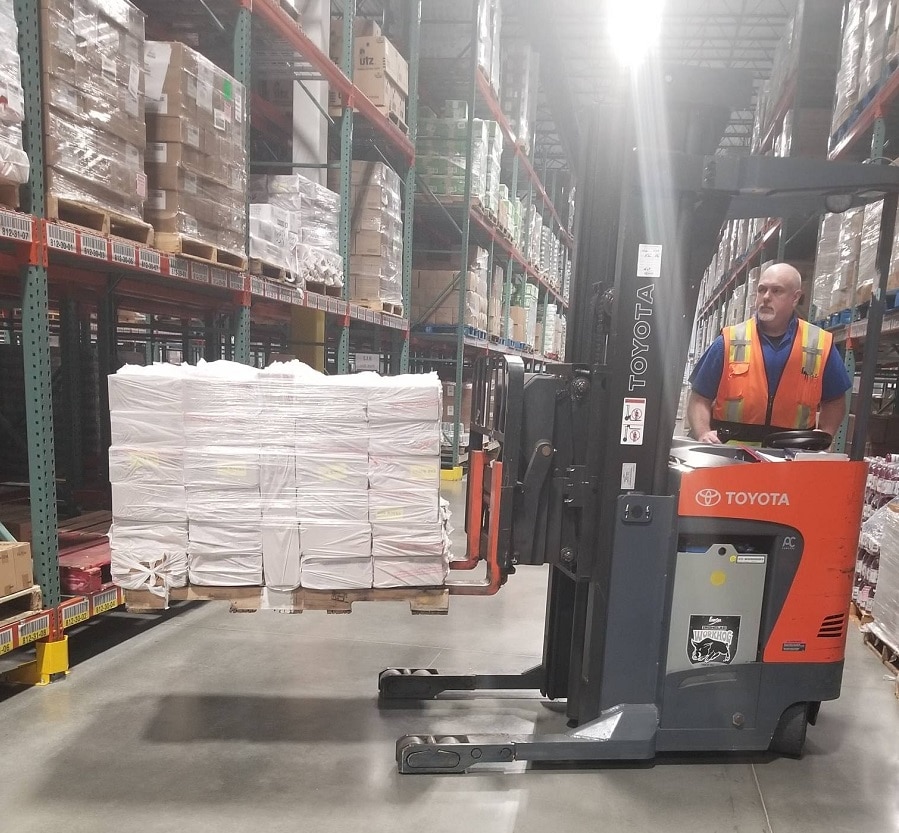 In an effort to safeguard the residents of the shelter, individuals are screened before entry, and only those that are not symptomatic are allowed entry. Any individual that is showing symptoms are sent to a hospital for treatment or sent to a different location to avoid additional illnesses.
As the Warehouse Administration lead for the North Texas Food Bank, in addition to my normal duties at the Food Bank, I have the privilege of being the contact for the city in the event of a disaster.
As part of this work, I recently took on a leadership role with the Voluntary Organizations Active in Disaster organization (VOAD) as the Vice President of the Dallas County chapter– our primary role is to ensure that the North Texas region is ready in the event of a disaster.
In addition to being active in VOAD, the Food Bank is an active member of the Mass Care Task Force, a coalition made up of NTFB, the American Red Cross, the Salvation Army and Volunteer Now- together we have done drills to prepare to respond to disaster, and were active in response to Hurricane Harvey. The Coronavirus is unlike a normal disaster and we expect the impact to be widespread.
While this is an unsettling time, it is also a time for solidarity. I have worked at NTFB for several years and nothing makes me prouder than seeing our team come together to meet the needs of the community.
We need your support to carry on this work.
If you are able, make a donation at ntfb.org/give. We fully anticipate a decline of donations of food and funds at a time where these are more needed than ever.
Together we are North Texas Strong. Thank you for supporting the NTFB.
Danny Foreman
Warehouse Administration Lead