No one should face hunger alone.
You can change that by helping a neighbor in need.
The face of hunger is closer than you think. And in this challenging year, it's affecting our neighbors like never before. In fact, there are 960,000 neighbors in North Texas facing hunger right now. Behind that big number are real people. Hear from some of them below.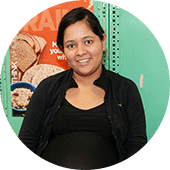 "With five children, it's really important to have healthy food. They love the fruits we get, especially the bananas."
– Cristi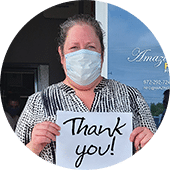 "During this time, it's very reassuring to know you're able to get the food you need."
– Dorie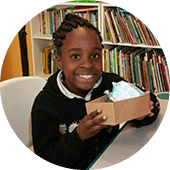 "I love green apples – sometimes I can only get them here and they always have the healthy ones."
– Nevaeh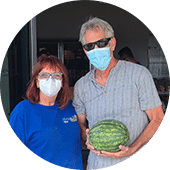 "I have always tried to make it on my own and have never wanted to ask for help. This food is such a blessing."
– Rich
Right now, your gift to the North Texas Food Bank is doubled. Together, we can help provide two times as many nutritious meals to the children, seniors and families who need it most this holiday season.