Volunteer for NTFB at the State Fair of Texas
September 29 - October 22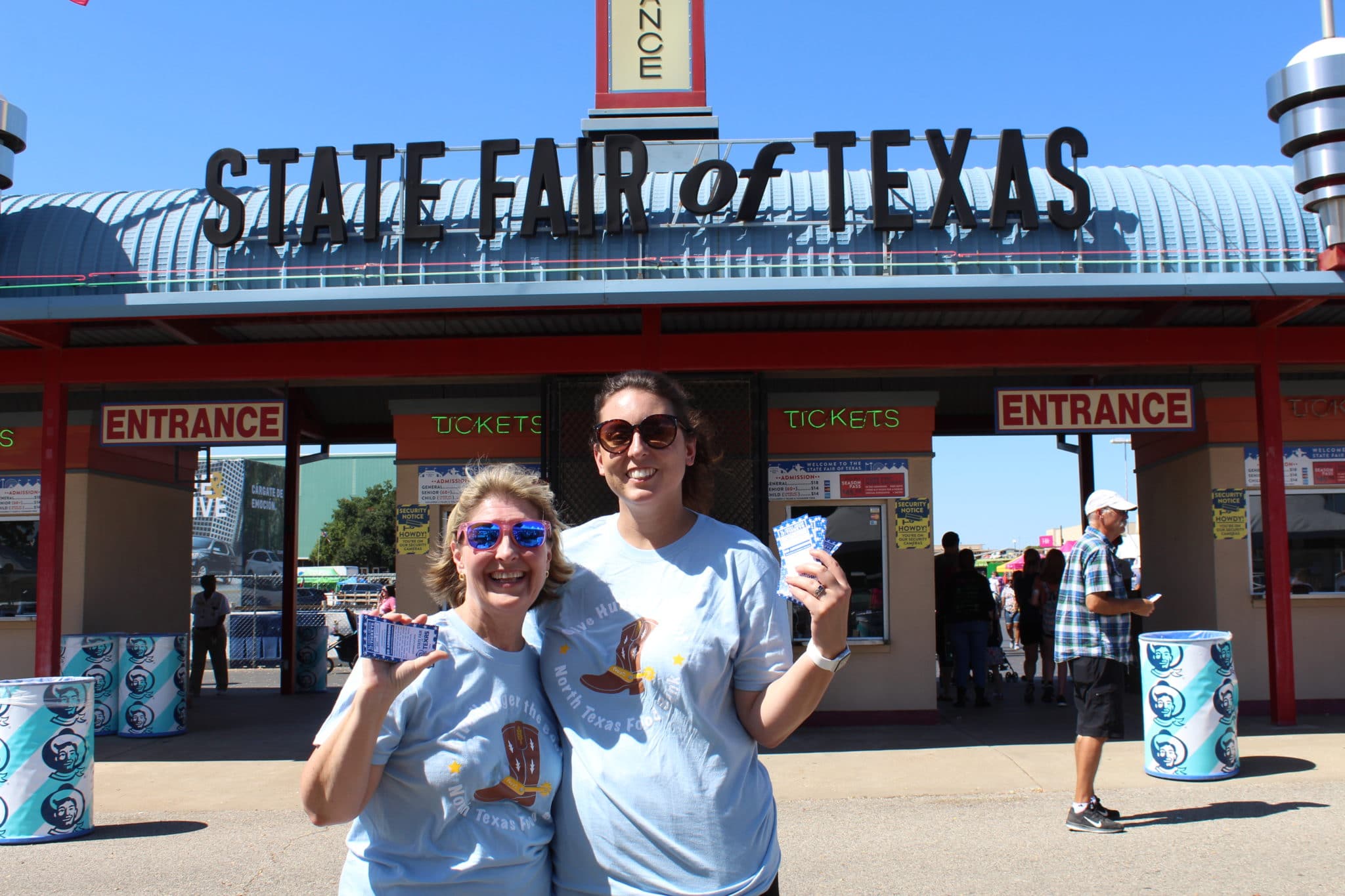 Big Tex hosts our largest canned food drive of the year, and we need your help! Volunteers are needed – please visit ntfb.org/statefair to sign up! Volunteers will receive a special Big Tex shirt and the opportunity to obtain a State Fair voucher. 
Friday, September 29: Opening Day! Attendees can bring 2 jars of Peanut Butter and get in for $10.

 
Every Wednesday of the Fair – October 4, October 11, and October 18 – attendees can bring 5 cans of food and get in for $5. 

 
All food collected helps feed those in need!   
Represent NTFB at the State Fair with our brand new Feed the Need Shirt!