SNAP and Medicaid Renewal Event
July 29 @ 9:00 am - 2:00 pm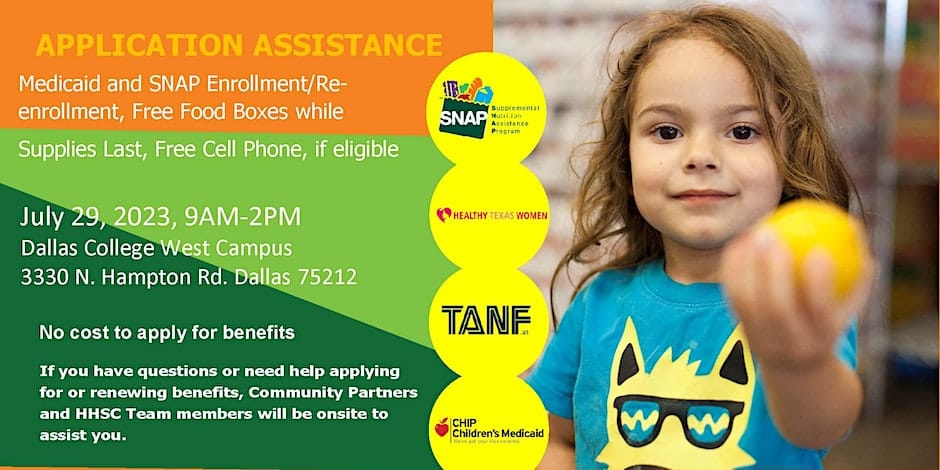 The North Texas Food Bank has partnered with the Health and Human Services Community Partner Programand Feeding Texas to ensure that during this time you maintain coverage, if eligible, and get the most out of your benefits. 
If you have questions or need help applying for or renewing benefits, Community Partners and HHSC Team members will be onsite to assist you.
Register for the event here!

Registration is not required to attend. Contact alanap@ntfb.org for additional information.