Medicaid and SNAP Enrollment/Renewal Event
May 15 @ 9:00 am - 2:00 pm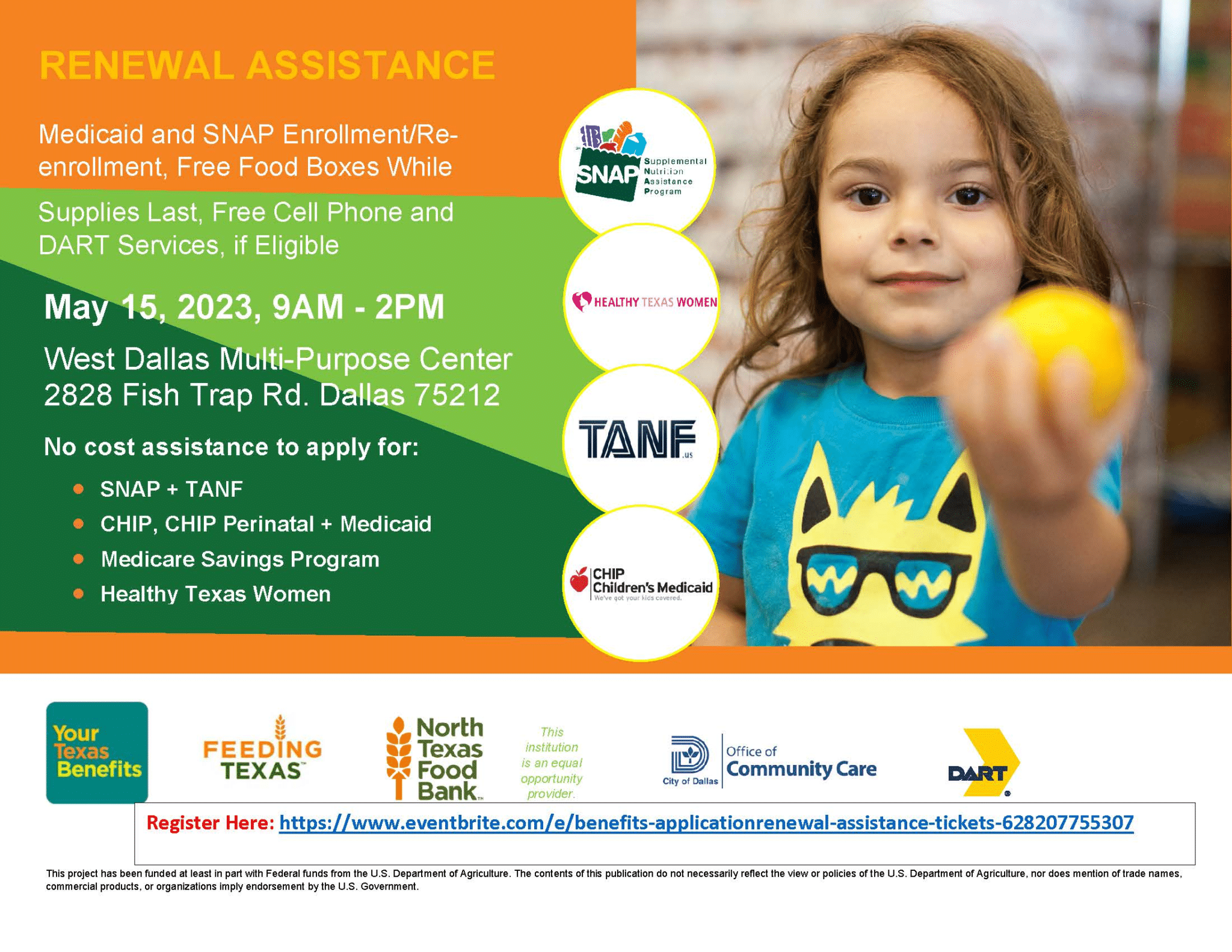 To help with increased Medicaid renewals due to the end of continuous Medicaid coverage and the public health emergency, a community event will be hosted in Dallas. Texas Health and Human Services' (HHSC) Community Partner Program (CPP), in partnership with Feeding Texas and the North Texas Food Bank, will be hosting an event to make sure customers get the assistance they need.
If you have questions or need help renewing your benefits, Community Partners and HHSC team members will be able to assist you at the location below. You can get help and more information about your Medicaid coverage and creating and managing your Your Texas Benefits account.
Additional information regarding the end of continuous Medicaid Coverage here
Register here: https://www.eventbrite.com/e/benefits-applicationrenewal-assistance-tickets-628207755307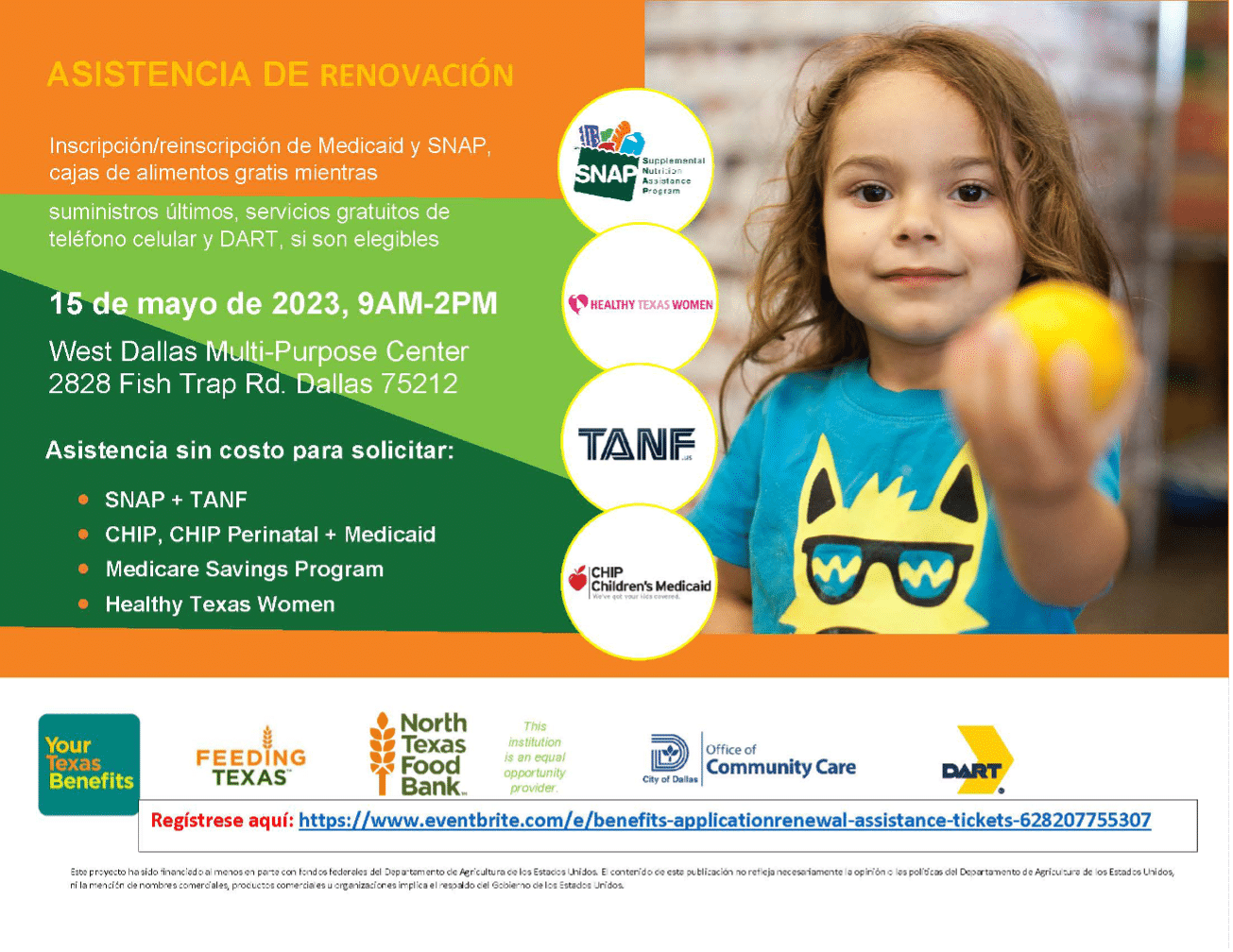 Para ayudar con el aumento de las renovaciones de Medicaid debido al final de la cobertura continua de Medicaid y la emergencia de salud pública, se organizará un evento comunitario en Dallas. El Programa de Socios Comunitarios (CPP) de Salud y Servicios Humanos de Texas (HHSC), en asociación con Feeding Texas y el Banco de Alimentos del Norte de Texas, organizará un evento para asegurarse de que los clientes reciban la asistencia que necesitan.
Si tiene preguntas o necesita ayuda para renovar sus beneficios, los socios comunitarios y los miembros del equipo de la HHSC podrán ayudarlo en la dirreccion indicada al final de esta carta. Puede obtener ayuda y más información sobre su cobertura de Medicaid y cómo crear y administrar su cuenta Your Texas Benefits.
Información adicional sobre el fin de la cobertura continua de Medicaid aquí
Regístrese aquí: https://www.eventbrite.com/e/benefits-applicationrenewal-assistance-tickets-628207755307