Some local kids, fed up with seeing food bank lines and wanting to help are doing it in a big way. The crew created "chalk 4 change." They chalk bomb people's driveways and sidewalks with messages of hope. They ask you to donate $20 to a GoFunMe and then you chalk bomb three others.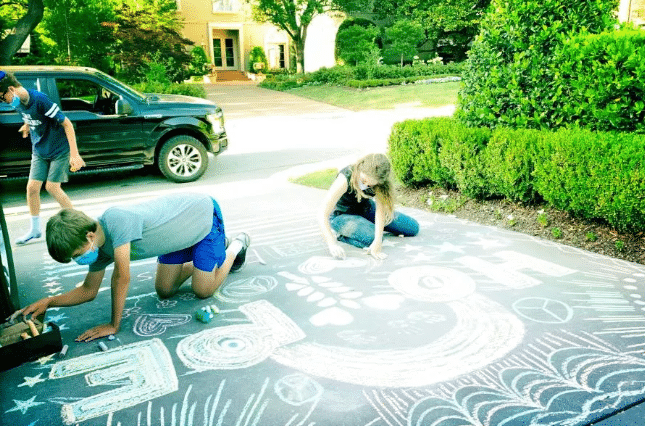 How Can You Help?
1: Donate to the North Texas Food Bank using this site
2: "Chalk Bomb" friends and neighbors and include NTFB.org/Chalk4Change in your design
3: Encourage them to donate and to Chalk Bomb others
4: Post pictures of your Chalk Bomb to social media #ChalkBomb & #Chalk4Change
Skip step #2 if it's raining or chalk isn't your thing… just help us feed more people!
Remember each dollar donated to North Texas Food Bank provides three meals to hungry people!
Be sure to maintain social distancing while you are out Chalk Bombing.