In our last fiscal year ending June 30 (FY22), the North Texas Food Bank, like the greater world around us, chartered a path in a "new normal" as we emerged from our two-year pandemic response. And we did so with a renewed sense of purpose, dedication and innovation in addressing the hunger needs of North Texans.  
As I reflect on the year behind us, so much of what we put in motion, alongside our partners and supporters, is galvanizing us forward into this next fiscal year (FY23). It was a year of learning and trying new things, and this year we get to build upon those learnings to further our impact and empower more neighbors to thrive.
Highlights from Fiscal Year 22
This past year we kicked off the commemoration of our 40th anniversary of providing access to nutritious meals in North Texas. And while we spent time reflecting on our history, we also announced a new strategic plan, Nutre el norte de Texas, to guide our way forward.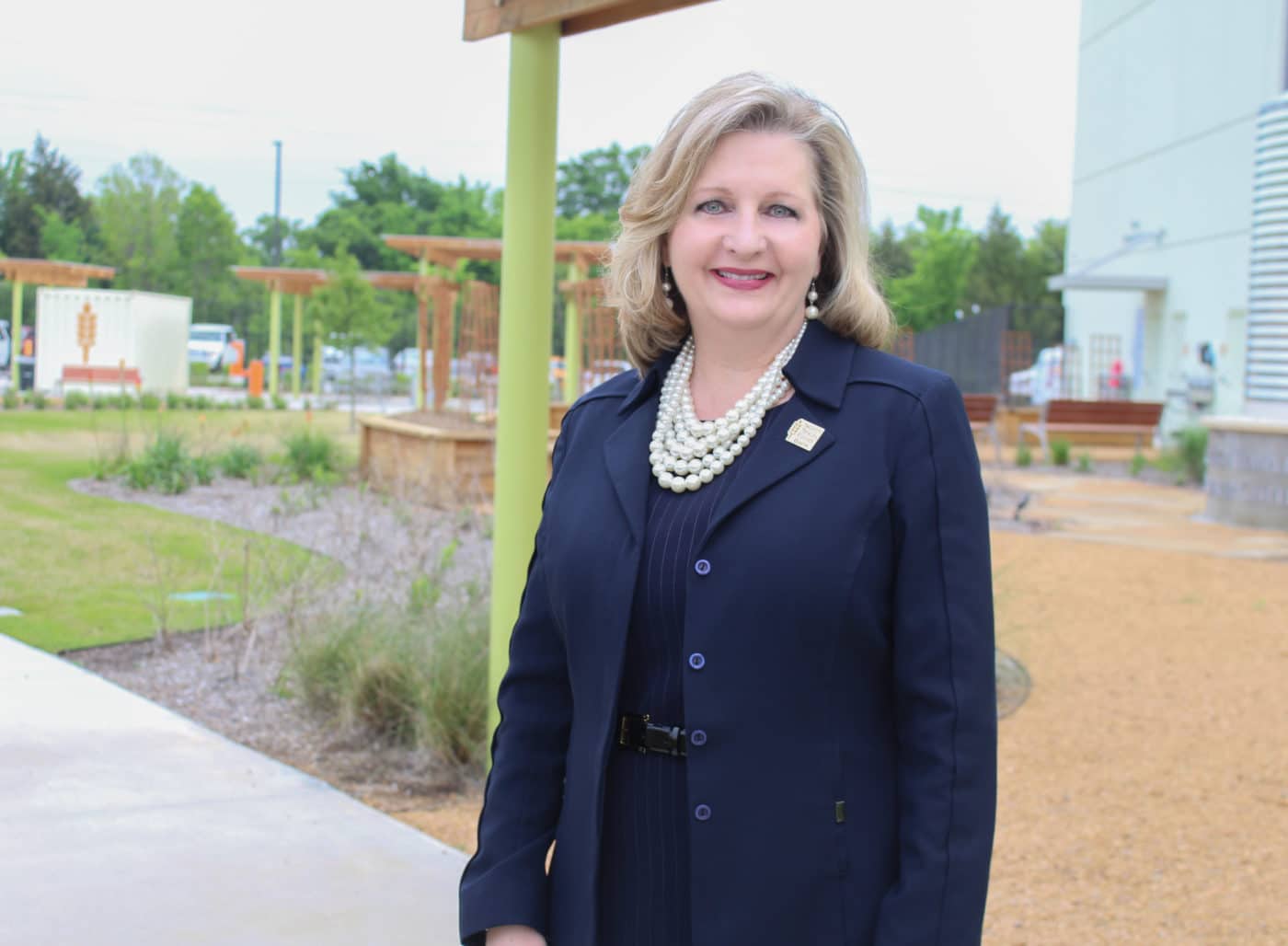 We began the year optimistically as more of our neighbors returned to work and the economic situation seemed to cautiously rebound. However, as the year progressed, we started to see our meal distribution numbers reach levels that met or exceeded pandemic numbers due to inflation and rising food and fuel prices. Families continue to remain vulnerable to the increased pressure of higher costs of living, and we ended the year providing access to nearly 137 million meals – the most ever in our history and a 9% increase from the previous year. Unfortunately, we expect to see this elevated need carry into FY23.
As we address this increased need, the Supplemental Nutrition Assistance Program (SNAP) continues to be our nation's first line of defense against hunger. We were excited for the Federal Government's announcement of a 25% permanent increase to SNAP benefits this past year. We are thankful for the state and federal elected officials for making SNAP more accessible and beneficial for families.
The increase in SNAP benefits helped us increase the number of meals to 52 million. The SNAP program allows families to purchase food in the grocery store – an existing supply chain – which also provides local economic impact. The remaining 85 million meals were nutritious food distributed to neighbors through our partner feeding network or our own direct programs.
Finally, we are proud of the innovative approaches to fighting hunger we implemented in FY22 to support our new plan. This includes not only providing food for today, but also hope for tomorrow by partnering with organizations that address barriers to food security such as health outcomes, educational attainment, the ability to earn a living wage and financial stability. We continue to invest in our feeding network of more than 400 food pantries and community organizations through capacity building grants (last year we awarded $2.9 million in grants and plan to grow those in the coming year) and new systems for gathering insights into our neighbors' needs. In our last fiscal year, we also announced partnerships with healthcare facilities and a workforce development program through Dallas College to facilitate opportunities for our neighbors to move toward food security and a brighter future.
Looking Ahead to Fiscal Year 23
When I look back at all our learnings and initiatives from the last fiscal year, there is one string that connects them all: No matter what we did, we did it together — as an organization, as a network and as a community. That's why as we embark on FY23, it is only fitting that NTFB selected The Year of Unity as our theme to guide us.
This means we will be: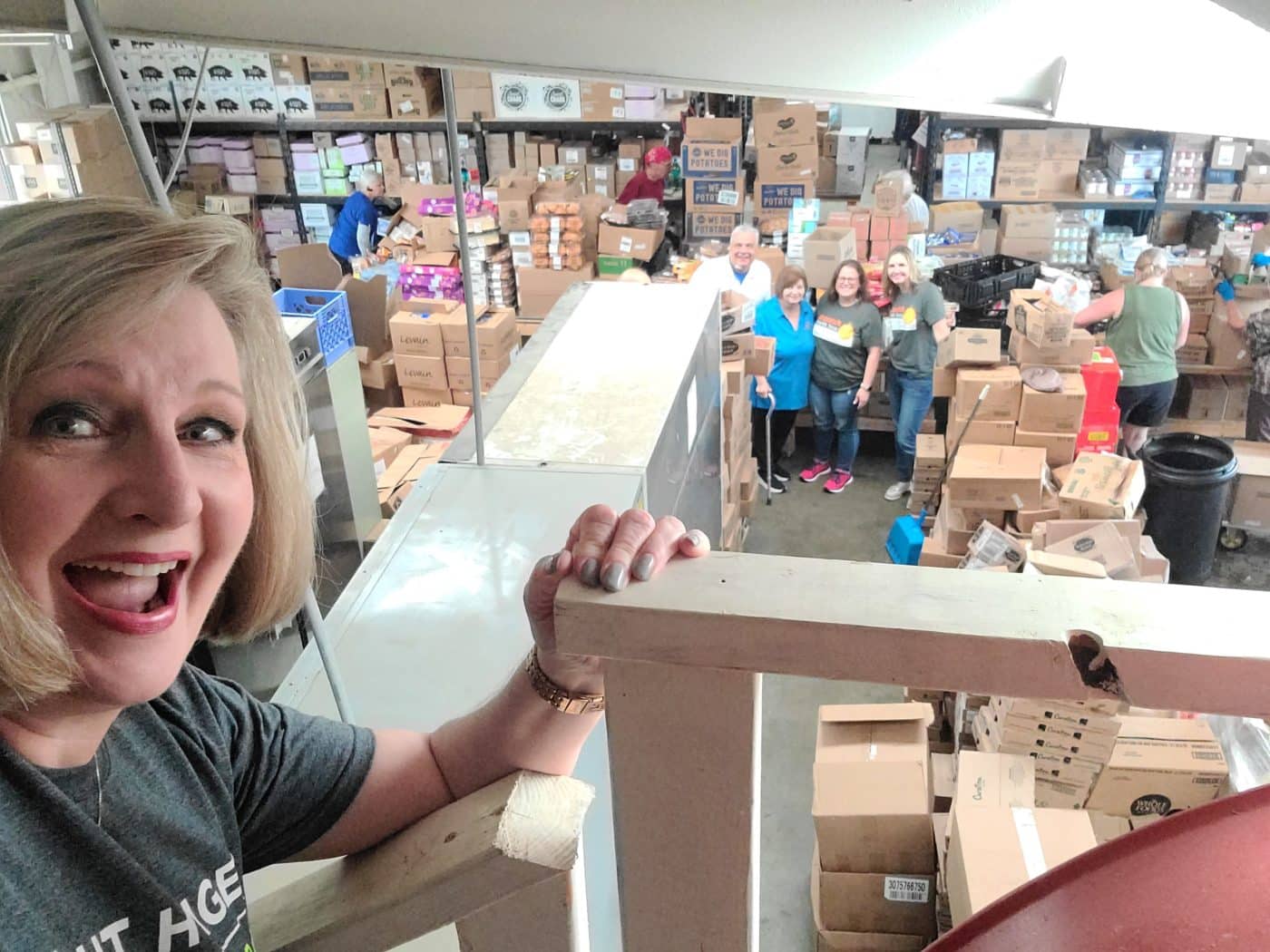 United in our shared mission. We could not what we do without a feeding network that strives to empower and strengthen their local communities. Our collective passion for ensuring our neighbors across the 13 counties we serve have access to nutritious food is at the center of our work. In the year ahead, we will continue to support these agencies and organizations in their growth and their development, while working to secure the right food in the right place at the right time to meet the needs of our neighbors.
United as a community. As the elevated need continues, we know how critical the support from the community will be. The gifts of time, funds and food from our dedicated volunteers and donors are ensuring our neighbors have access to the resources they need while we face the highest inflation that we have seen in 40 years. As we enter the last year of our Nourish North Texas campaign, securing the necessary funds are even more important as we face increased operational costs, including $30 million for purchased food, the ending of many pandemic-related relief programs and reduced government support in food donations. Thank you to all the volunteers, donors and retail partners who play such a vital role in the fight against hunger.
United for all our neighbors. At the North Texas Food Bank, one of our core beliefs is that hunger starves human potential. And when people are experiencing food insecurity, entire communities – and society as a whole – are impacted. We all have a role in ending hunger, and we must recognize that while all communities experience food insecurity, we do not all experience it in the same way. NTFB is united in its commitment to addressing the geographic and demographic inequities in food insecurity as it fights hunger in North Texas.
---
As we wrap up one year and begin another, I am grateful for all our supporters and the great NTFB team. Nationally, the NTFB 13-county service area has the fifth highest number of people who do not regularly have access to the nutritious food they need – and the fourth highest number of children. That is unacceptable and we are committed — standing united with all our partners and supporters — to continue to work toward a healthy, hunger-free North Texas.
We invite you to join us in our fight through donating, volunteering, and advocating. To learn how, visit www.ntfb.org/get-involved.
Trisha Cunningham es la presidenta y directora ejecutiva del North Texas Food Bank.