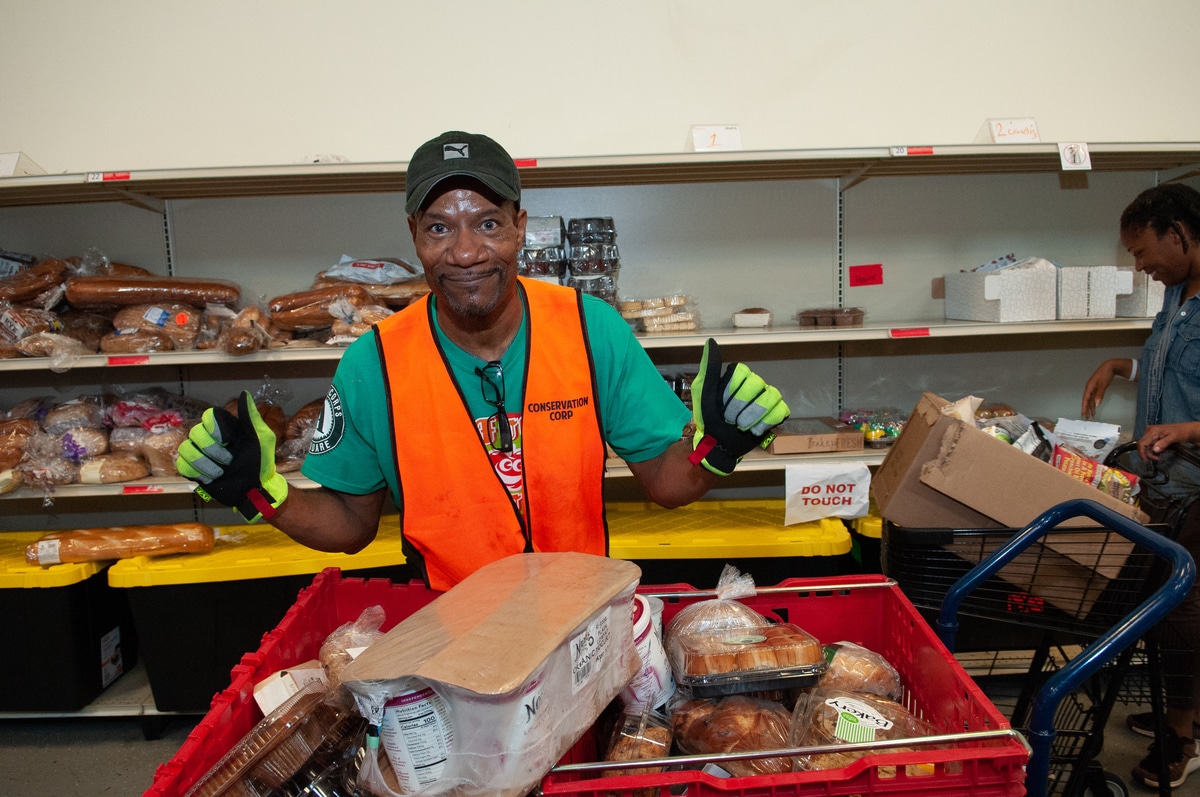 Nine years ago, David started volunteering with CitySquare, one of the North Texas Food Bank's Partner Agencies, during a very difficult time in his life. He found it challenging to secure a steady job, but he longed to make a positive contribution to society.
"I'm just here to lend a hand and see the smile on people's faces," David says.
He sees many of the same faces week after week at the food pantry, and several of them are volunteers like him who have received assistance and want to give back. It's a long walk from his home, but David doesn't mind because he wants to make a difference.
When he couldn't make ends meet for his family, he could always count on the food pantry. "I'll forget about food and just pay my rent because I'd rather have a roof over my head. But then I come to the food pantry and I get blessed," David says.
Through CitySquare, David has received not only food, but also educational opportunities and the chance to turn his life around. He has graduated from their culinary arts program and is currently taking business classes. The help he's received has been invaluable, and the food for his family has been lifesaving.