Bring hunger relief to North Texans by participating in Hunger Action Month
NTFB works tirelessly to ensure communities have access to the food and resources they need to thrive. 

Everyone needs nutritious food to thrive. Yet tens of millions of people in the United States ― including nearly 640,000 individuals and 220,000 children in North Texas ― face hunger, with stark disparities persisting along racial and ethnic lines. Joining the nationwide movement to end hunger helps ensure everyone, no matter their race, background or ZIP code, has access to the food and resources needed to thrive.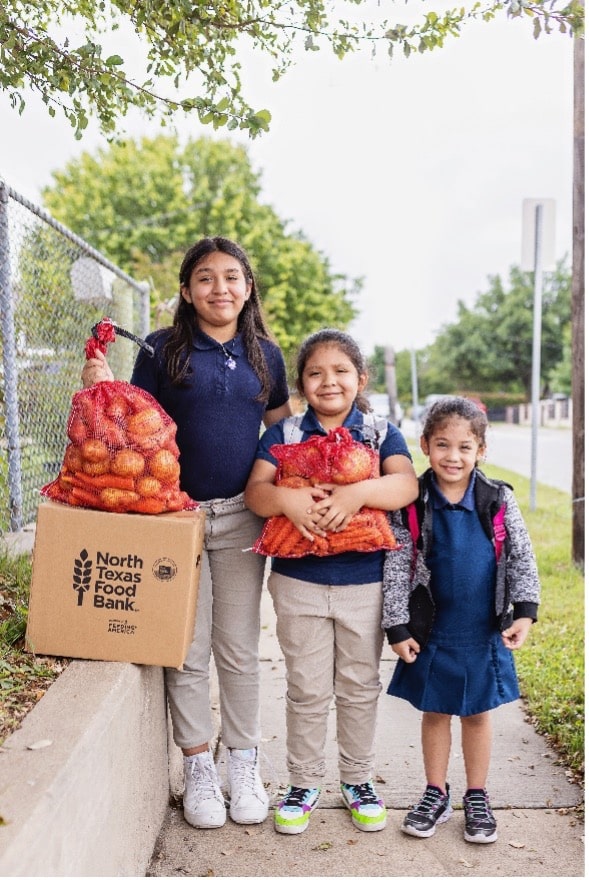 During September, you can choose to make a difference for thousands of North Texans facing hunger. NTFB joins Feeding America food banks across the country to participate in Hunger Action Month, an annual campaign dedicated to driving awareness and inspiring action to help end hunger in America, both nationally and on the ground in local communities. Our voice, actions and commitment help ensure every community has the food it needs to flourish. Because when people are fed, their futures are nourished.
NTFB is seeing hunger needs across our 13-county service area exceed the highest levels of demand we saw during the pandemic as inflation continues to strain household budgets and limit the resources of families and individuals to access the nutritious food they need. The NTFB area is the fourth highest in the nation in food insecure people.
NTFB is dedicated to easing this burden for our neighbors by providing food for today and hope for tomorrow by addressing the underlying barriers to food security. Hunger Action Month is a terrific opportunity for the community to contribute to our vision and get involved in the fight against hunger.



You can find a full calendar of Hunger Action Month events and engagement opportunities at ntfb.org/ham. Below are a few highlights of ways to take action this September.

CANstruction Dallas is currently on display now through Sept. 10 at NorthPark Center. View the art-themed structures built entirely out of canned foods and other nonperishable food items by teams consisting of architecture, design, engineering and construction companies. NorthPark Center visitors can vote on their favorite structure by donating to that team's fundraising page when they visit ntfb.org/canstruction. Every dollar donated equals one vote and helps NTFB provide access to three nutritious meals.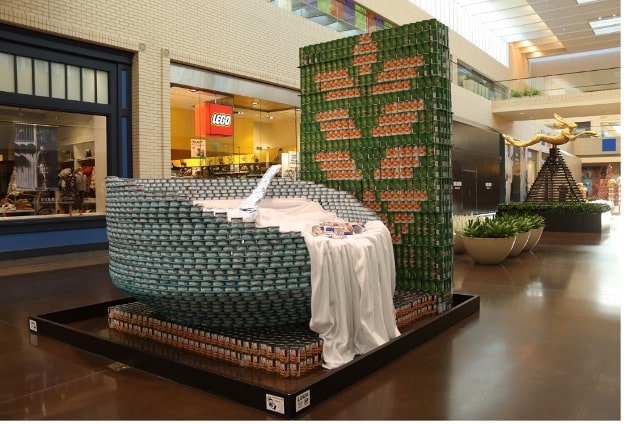 Spread the Hope Peanut Butter Drive runs throughout September. Cities, neighborhoods, corporations and organizations will collect jars of peanut butter that can then be distributed through NTFB's Food 4 Kids backpack program and its feeding network of 500 partner agencies and organizations. North Texas residents and businesses can support the food drive by collecting physical jars of peanut butter or through a virtual food drive. More information can be found at ntfb.org/peanutbutterdrive.
North Texas Giving Day is on Sept. 21. Celebrate communitywide philanthropy and donate to NTFB on North Texas Giving Day. You can schedule your donation or set up your own fundraising page and encourage your family and friends to contribute. It is not necessary to make a large donation to have a significant impact — every $1 donated provides access to three nutritious meals, and match opportunities throughout the day will further the impact of your gift! Go to ntfb.org/ntgd for more information.
Take part in Hunger Action Day on Sept. 15. This is a day during Hunger Action Month when collective actions across the country are focused on greater impact. No action is too big or small. Sign up to volunteer at the North Texas Food Bank or a food pantry in your local community. Watch the Dallas skyline light up orange!
Advocate for hunger relief. Call or email your elected officials. Tell them why hunger matters and encourage them to strengthen critical nutrition programs in the 2023 Farm Bill — the nation's centerpiece federal legislation for food and farming — that impacts access to nutritious food for people facing hunger, including seniors, children and active military members. You can find your representatives at ntfb.org/representatives. Visit ntfb.org/advocacy to stay informed of the many ways government programs can help bridge the hunger gap both locally and nationally, plus how you can help.
Register campaigns benefiting the NTFB will be running throughout September for Hunger Action Month. Contribute to the NTFB at the checkout register when shopping at Kroger, Albertsons/Tom Thumb or H-E-B/Central Market stores.
The State Fair Food Drive begins on Sept. 30. The North Texas Food Bank is partnering with the State Fair of Texas again this year to collect food donations to help feed a growing population of residents in need. On opening day, visitors can bring two 16-ounce jars of peanut butter for a discounted ticket, and each Wednesday, patrons who bring five cans of food will get a $5 admission.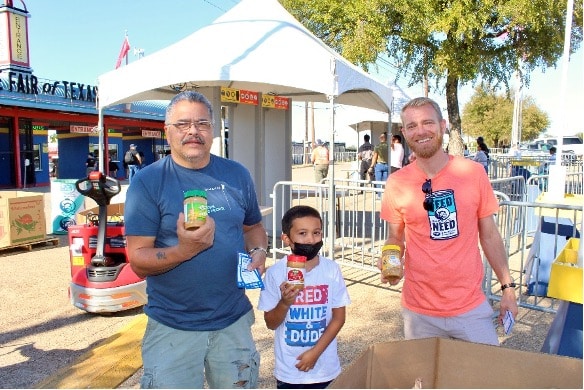 Hunger Action Month is a time for everyone across the country to collectively act against hunger. Every action — big or small — is one step closer to a North Texas where no one is hungry. You can choose to donate or advocate. You can choose to volunteer or raise awareness. You can choose to help end hunger. Learn more about how you can join the fight to end hunger by visiting ntfb.org.

FY24 Ham Calendar 8.29.23